Single Guy's Guide to Vegas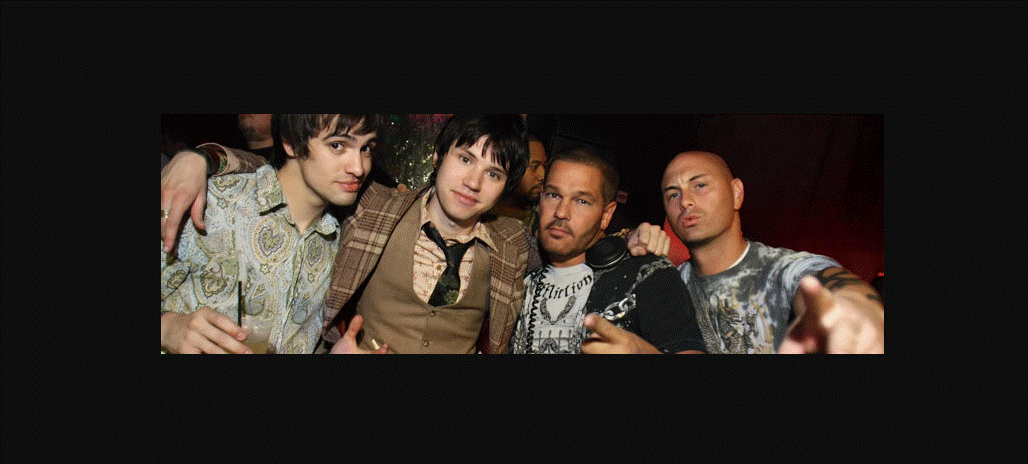 We may receive a commission if you make a purchase.
Las Vegas for Single Guys
We now present a great guide for meeting women in Vegas and having a great "boys night out trip!" You will find advice on getting a good room, clubbing, comps, the pool scene, getting around the strip, entertainment, dining, and more.
Get a Good Room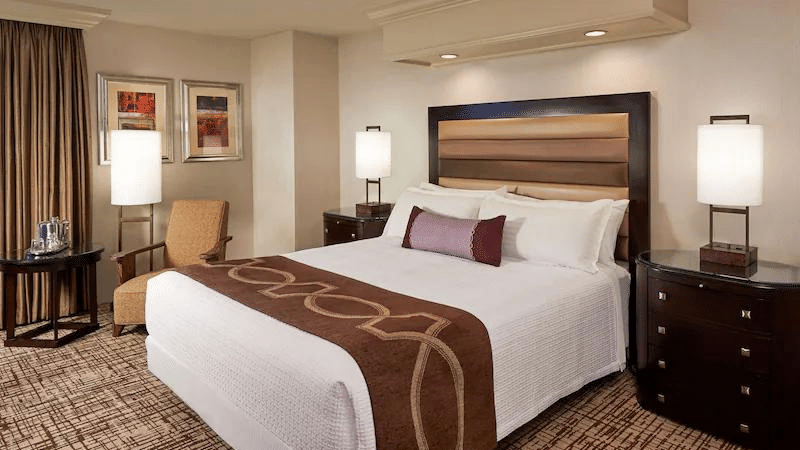 Las Vegas is no longer a cheap place to stay and eat. The only exception is if you gamble and get "comps" (see next tip regarding comps). $20 rooms are no longer the norm except for certain times during Christmas and Summer. $100-$200 per night is often closer to the average for a reasonable hotel. Don't be too cheap … a bunch of people staying in one room to save money is no fun and will ruin your trip. You will be spending a lot of time in your room, even if you don't think so before you go to Vegas. You can only be gambling and going out so many hours per day and will need a room you like to crash and recharge for the night and afternoon. Staying in a cheapo room with cracking walls, a bad shower, low water pressure, noise, dirt, etc., is just going to start things off in the wrong direction. It can make it difficult to get a good nights rest so you look and feel your best. After all, you want to appear confident and smooth when meeting the ladies. A decent room will help you achieve this and a bad room can just have the opposite effect on your all-important self-image. As a minimum look for a 3 star (4 star or higher is suggested) hotel in a good location near Center Strip or CityCenter.
Comps
It is not easy to get comped these days. You will need to stay and gamble at the same hotel for almost your entire stay and gamble hundreds or even thousands of dollars. The hotels just don't give things away unless you play a lot and also let them know you are gambling. You may get show tickets with a few hundred in bets, but a free room requires thousand's of dollars per day in gambling. You will be money ahead by just spending your money on a good room, nice meal, or entertainment, and skipping the gambling to get comps. Of course, gambling for fun is another story. See our Vegas comps guide for more information.
Meeting Women
In general, the more average hotels with cheaper drinks will attract more approachable women. For example, Harrah's Carnival Court is a good place to meet women. Very high-end hotels are often filled with escorts or "gold diggers."  If you see a woman drinking non-alcoholic beverages like hot coffee/tea at night, they are often but of course not always, escorts. They won't be drinking alcohol if they are "working," so don't bother trying to hit on them. If you are looking for that, see our Sin City Guide for more about that part of Vegas.
Most girls in Vegas are actively looking to do stuff and meet guys. As a result, it is often easier to meet women in Vegas than in your hometown. However, the same rules apply and the competition is just as bad or worse, with more aggressive guys and an international playing field of affluent people. Just play it cool and have reasonable expectations. You are still you in Vegas. The most important things is to have fun and show confidence, which is what will really attract women.
You can also try going to Downtown Vegas during the day as well. The area can get a bit sketchy at night. Look for girls with those big drinks. They will be very drunk after finishing one!
The Club Scene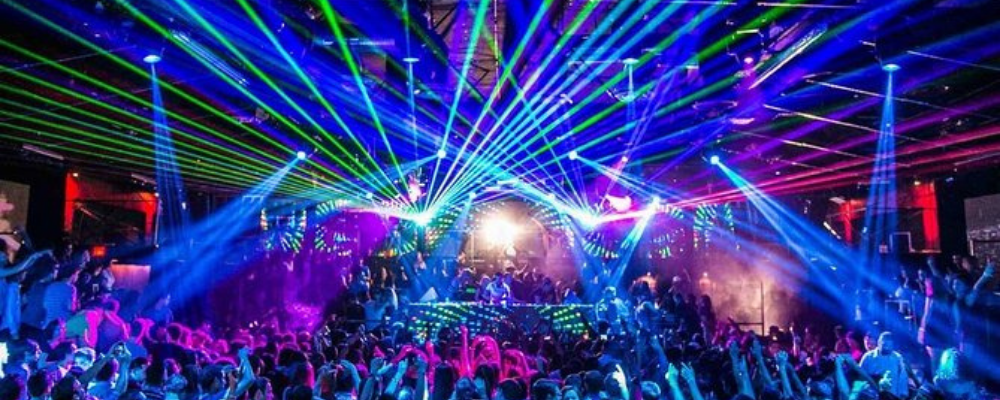 Low-end clubs are going to give you much better odds of finding girls. It is more fun and not such a scene. Further, it will be tough to get into high-end clubs when they are busy. One exception is if you are staying as a guest in the hotel, since they sometimes have VIP tickets for guests. Otherwise, you will most likely need to recruit some women to get you into a club or will need to tip the doorman a lot. Try to meet women in the fringes of the clubs where it is more quiet. The main dance area is just for dancing and you can't talk. Unless you just want to dance the night away, skip the dancing. Some of the best clubs in Vegas are at the Cosmopolitan hotel. Tip the bartender $10 to start for better service. You will need their attention to get drinks when they are busy.
Clubs close around 6 AM, but don't bother looking for action that late. Even Vegas stops as the sun comes up. Drais at the Cromwell has a good late night club. You may want to hit the pool the next day to meet women, so sleeping too late will ruin your daytime action. 
The "cheap and cheesy" clubs and lounges are going to save you money and you will get in faster. The girls are also going to be much easier to approach and you will have more fun. The main benefit of the big name clubs is a nicer place with what are often better looking girls. See our Vegas club guide for more information.
Pools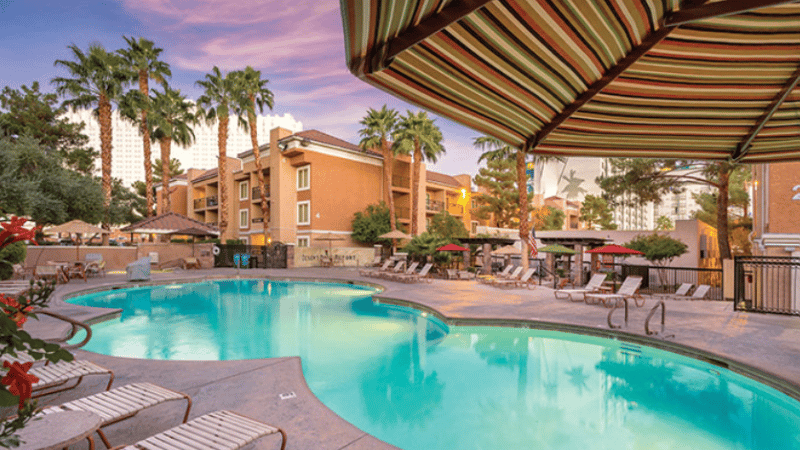 Many of the pools in Vegas are closed during the winter, so you will need to keep that in mind. Also, with a few exceptions you can only stay in the pool of the hotel you are staying at, so make sure to pick a hotel with a good pool if that is important. Hotels with a good singles scene pool are Palms, Rio, Hard Rock, Mirage, Caesars, Flamingo, and MGM Grand. Mandalay Bay has the best pool, but it is more for families. Palms and Hardrock have the best pool clubs. Day club pool parties are a great place to meet the ladies. The vibe is very relaxed. As with most places, you will see more guys than girls and if you are not in good shape it could be intimidating.
Some pools offer European style topless pools. Examples include the Moorea Beach Club at Mandalay Bay and the Venus Pool at Caesars that has a secret hidden entrance. Another good one is the Sapphire Pool, which is run by the Sapphire strip club, so you will definitely be seeing attractive topless women. As the name implies, the Bare Pool Lounge at Mirage is also topless and one of the best on the Strip. For the most part, don't go with a bunch of guys if you want to get into these pools. With the exception of Sapphire, most of the girls are not likely to be "topless worthy" and are there just to relax European style. It might also be mostly guys too. Just stick with the Gentlemen's Clubs unless you are really into the topless pool scene. See our Vegas pool guide.
Location. Getting Around. Best Times to Visit
The Flamingo, Bellagio and Caesars are center strip and in a "hot area" near many things you will want to do. If possible, try to book your hotel around them. CityCenter is another great area with Aria, Cosmopolitan and Vdara around it. The north part of the strip is quieter and features Venetian, Wynn and Encore.
Hotels in Vegas are often huge and can be around 1/2 mile apart, so unless you have a car or love walking, you will need cabs or the monorail if you are not central to things. You may think you are saving money staying a few miles off the strip, but the cab fare can really add up and make things more expensive than if you just picked a better location. Even with a car, traffic can be insane and waste hours out of your day. You can consider renting a limo and travel the town in style. When shared by enough people the cost is not that much more than if everyone took cabs.
Thanksgiving to Christmas is the cheapest time to stay in Las Vegas. It is also the deadest time, so there is a trade-off. July and August also have dirt-cheap rates, but you will be frying in 100°F weather if you plan on doing much walking outside, but it is fine for hitting the pools. The best weather weather is March, April, May and June. January can be cold with below freezing temps at night. January also has a lot of conventions, so you will be paying more even though the weather is bad. See our Vegas Weather Guide for more info.
The Vegas monorail runs in the back of the hotels, so you will still need to do a lot of walking just to get to the stops. In a lot of cases it is just faster to walk to a nearby hotel. However, it is very useful for getting around from distant locations, like North to South end of the Strip. A daily or weekly pass can save you money and is advisable.
Taxi cabs cannot be hailed. You can only get it at the front of a hotel by waiting in line. The people in the taxi lines don't normally need tips. Also, the cab drivers get kick-backs from the clubs. Stick to where you want to go when in a cab and don't get side-tracked. On a long trip, such as from the airport to your hotel, it is a good idea to ask for the estimated amount of a trip before you get in the taxi, which will keep the cab driver honest in what he charges. You can also make note of their drive ID number and let them know your paying attention to it.
NY NY to Stratosphere (South to North end of Strip) is a very long 5 mile walk. It is not easy to do and will make you very tired with worn out feet. This is almost an impossible walk during the hot summer months unless you are into marathons. Have a plan and don't just walk around the Strip. A good map is also suggested. Always have lots of water with you when you walk during the hot months. This is even more true if you plan to drink a lot, since alcohol will dehydrate your body. Heat stroke is no fun. Wear a light jacket during the colder months.
Downtown vs. the Strip. Downtown has good aspects – Great for gambling. Low table minimums. Old school Vegas. It is fine to visit, but we don't advise staying there even though the cheap rates can be tempting. There are also some safety concerns, especially at night.
Getting The Best Hotel Rates
The best rates are usually, but not always online. Never take the price of the first rate given when you call a hotel. You will get a better rate if you wait. Book online with a discount source. Be sure to check several online sources and go with the lowest rate. However, you really need to go with a trusted company that has been around for a while (shameless plug for this site, Las Vegas Direct is coming), since there are still lots of bad companies out there, and if you are not careful … you may never get your confirmation and you could be out the entire cost of the prepaid hotel stay! Another savings tip is to not book too far in advance, since the hotels don't yet know if there is a low enough volume to warrant discounted rates. 1-2 months in advance is a sweet spot to find cheap days. Just search in blocks of 1 week at a time. Sun-Thurs will almost always give you the best rates. Great deals will come up in the search results on certain dates that are not booked much, since the hotels don't want empty rooms. Be sure to avoid busy Vegas conventions that can cause prices to skyrocket.
We mentioned that booking online is best, but you can sometimes save a lot by calling and asking for unpublished rates.  Check out our 1-888-ME-VEGAS 24/7 hotline to see what we mean. We have seen customers save 75% or more by calling and a quote just takes a few minutes.
Strip Clubs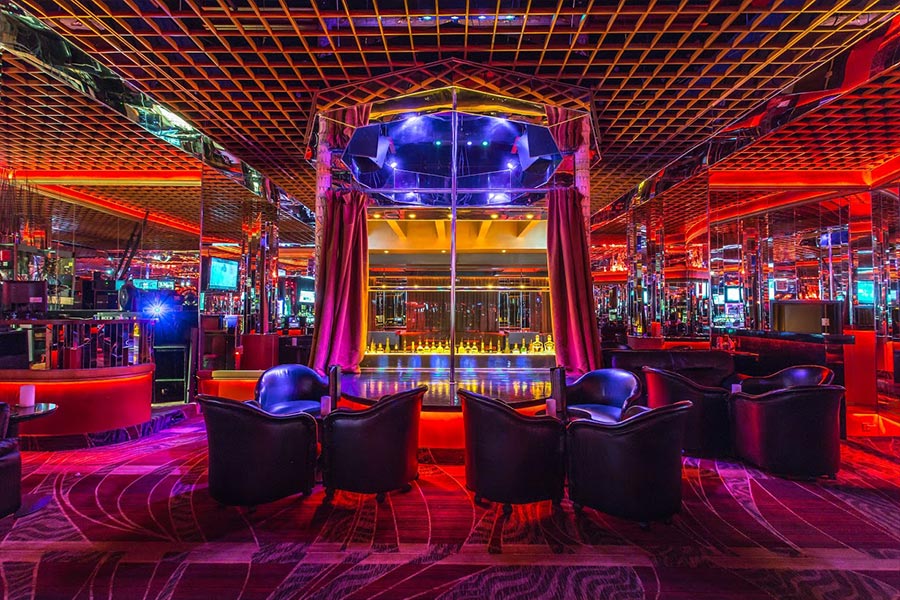 Gentlemen's clubs in Vegas are very accepted and you won't be seen as a "pervert." Some are much better than others. Spearmint Rhino is one of the best. Get there before 9p if you want a seat on weekends. The strippers in Vegas fly in from all over the country. The "best of the best" often appear in these clubs. Big conventions get some of the best looking dancers as they see more opportunity. See our Strip Club Guide for more info.
Dining and Entertainment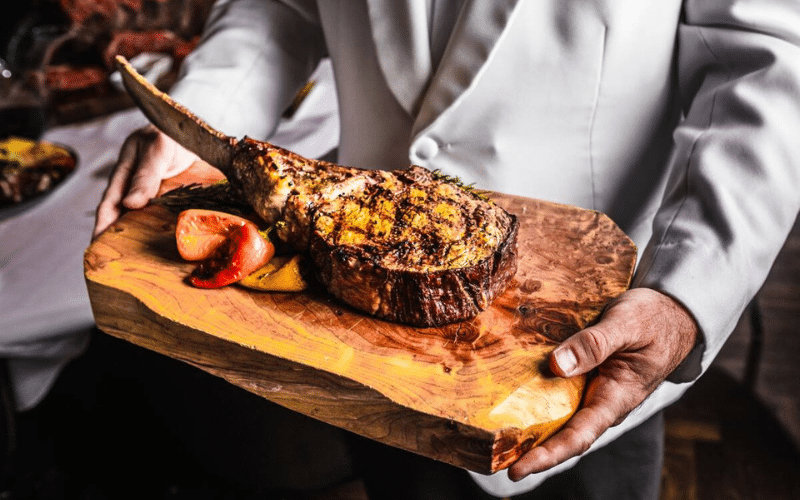 Do a guys dinner with steaks and drinks. Vegas has many great steakhouses – Smith and Wollensky, Charlie Palmer Steak, Delmonico, Craftsteak, Flemings, Palm, Prime at Bellagio, and SW Steakhouse at Wynn are some good choices. The House of Blues Foundation Room at Mandalay Bay is also a great place to smoke cigars. See our guide to the best restaurants in Vegas and buffets.
Finally, no trip to Vegas is complete without seeing some shows. Go for one of the top big production shows, like those by Cirque du Soleil. 
Related: Vegas Girls Night Out