Guide to Getting from Harry Reid International Airport to the Las Vegas Strip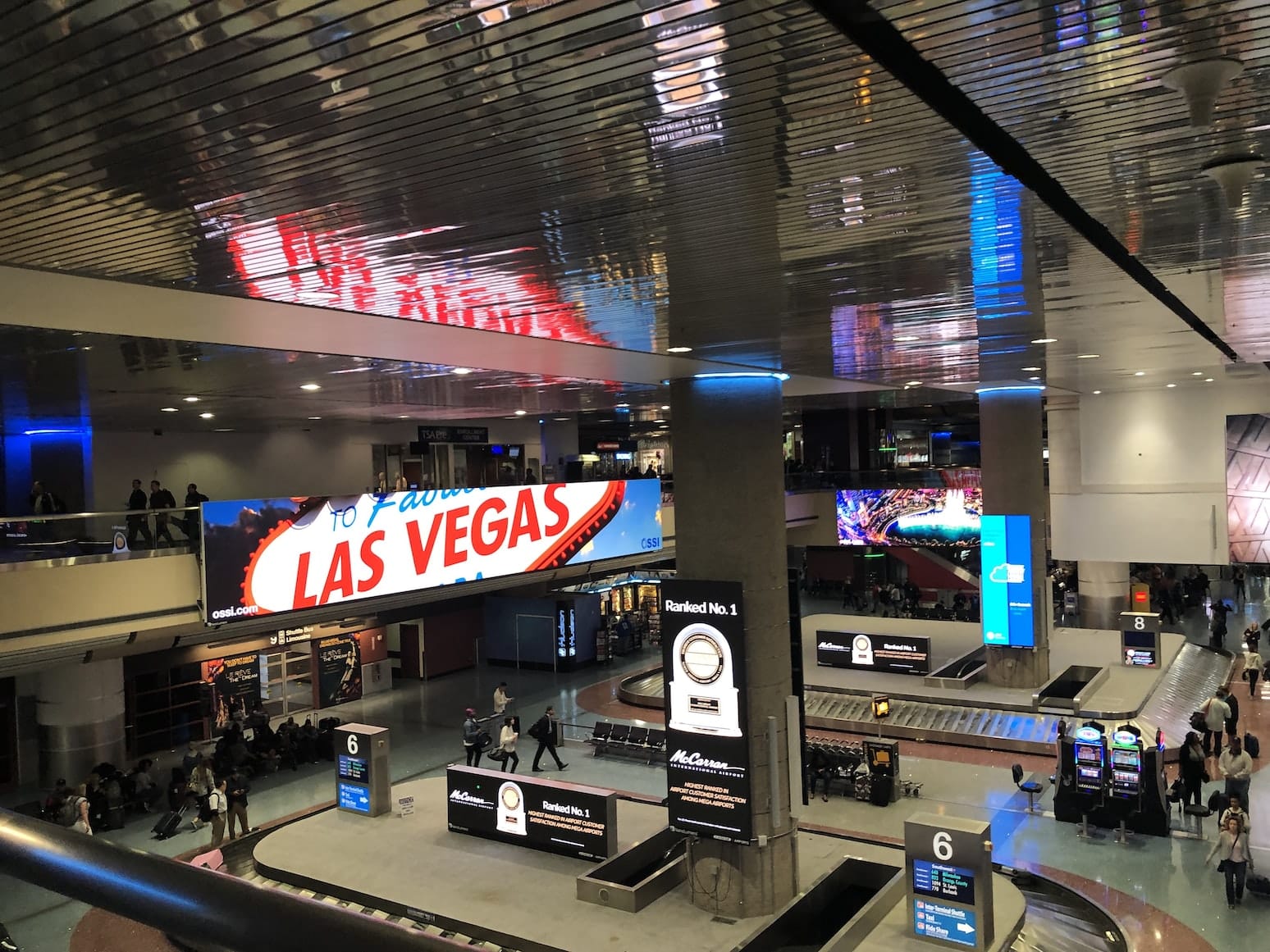 We may receive a commission if you make a purchase.
You just touched down and ready to get your Las Vegas adventure started. But first—how do you get from the airport to the Strip? Harry Reid International Airport (formerly McCarran International Airport) is the main airport hub in Las Vegas for travelers arriving by air, serving more than 18 million passengers annually. Like most airports in major US cities, it's located 3.3 miles from the main tourist area. You're in luck because there are a handful of ways to get to your hotel on the Strip for all budget levels.
We'll cover the best airport transportation options to get you there on a budget or in style!
---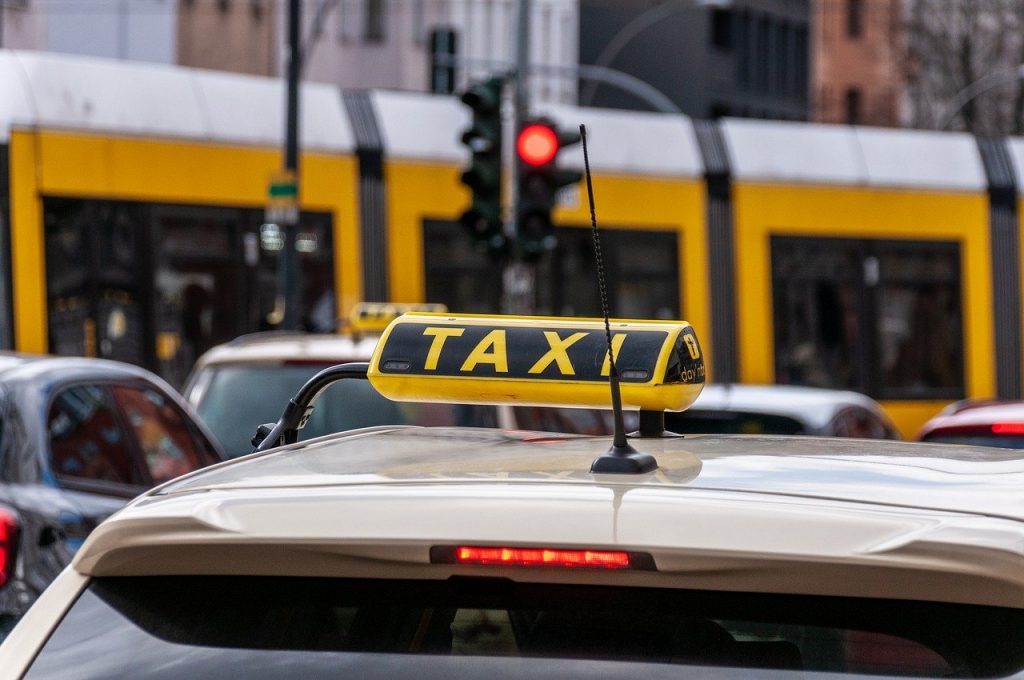 Take a taxi
Price: $19-$27
Time: 15 minutes
One of the fastest transportation options is using a taxi. The Harry Reid International Airport has a designated taxi line just outside the baggage claim area. Arriving passengers can collect their bags, then stand in line to wait for the next available taxi.
Taxis offer a flat rate to different zones on the Strip.
Zone 1 – Sunset North to Tropicana – $19
Zone 2 – Tropicana North to Flamingo – $23
Zone 3 – Flamingo North to Stratosphere – $27
Las Vegas Convention Center
Note that there is an additional fee when paying by credit/debit card. Also, rides have a $1 fuel surcharge.
Taxis are a fast option since there is already a line of taxis pending arrivals. However, if you can spare a few extra minutes waiting, the next option might save you a few bucks.
---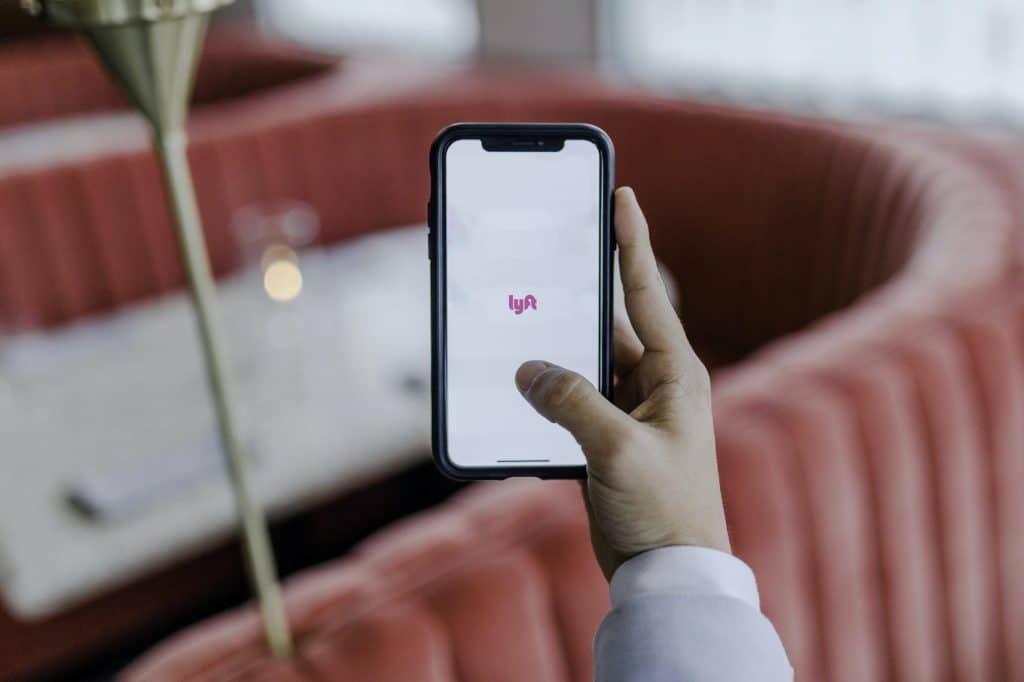 Use a Ride Share
Price: $12-$20
Time: 15 minutes
Uber and Lyft both operate at the Harry Reid International Airport. All ride-share users must use the designated area by following the signs. It's located on the 2nd level of the parking garage—the same level as the flight arrivals. Travelers with checked bags must go to the baggage claim first before going back up one level to wait for their ride.
We recommend checking the prices for both Uber and Lyft to find the cheapest option. Prices can fluctuate based on demand and car availability.
This is also a fast option to go directly from the airport to your hotel. Busy travel times may have a longer wait until your driver arrives to pick you up.
---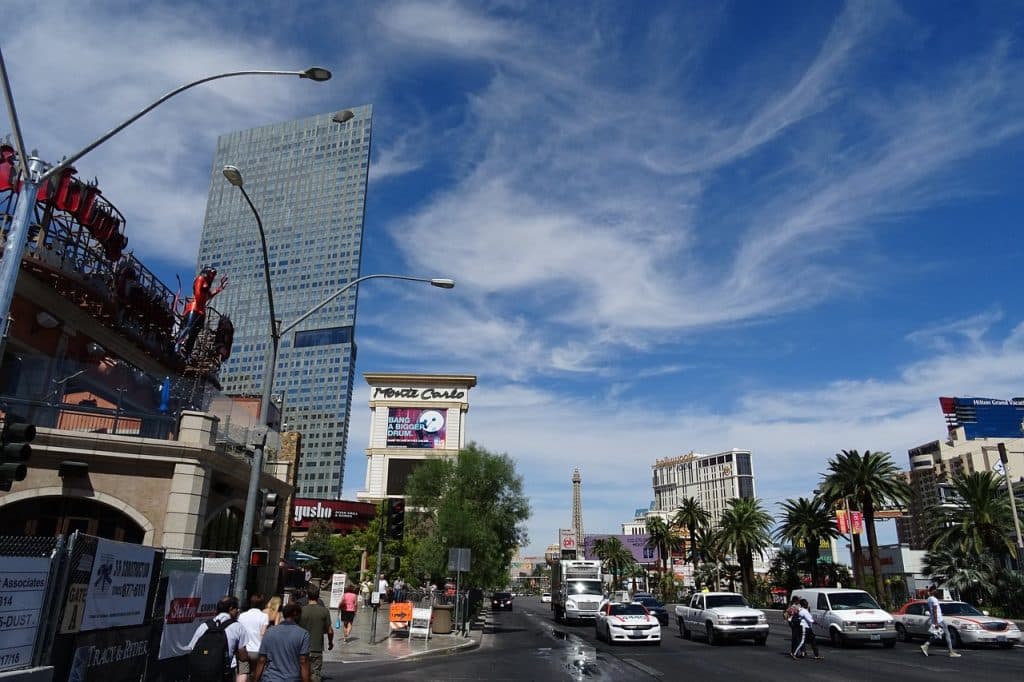 Hire a Shuttle Bus
Price: $15 + fees
Time: 20-30 minutes
Shuttle buses are an excellent transportation option that can be great for solo travelers or groups. There are several airport-operated shuttles available on the ground transportation level from companies, including:
Stop by the operator kiosks to purchase shuttle bus tickets. Consider the price if you're traveling with multiple people because it may be cheaper (and faster) to use a taxi or ride-share.
These shuttle buses are public and shared with other travelers. The time it takes to arrive at your hotel varies since shuttles make hotel stops based on their passengers. Travelers staying on the far end of the Strip can expect a longer travel time.
Alternatively, many hotels offer their guests a private shuttle. Free shuttles to the main hotels on the Strip aren't as common, although off-Strip hotels have them available as guest amenities. Guests can request these pick-up shuttles and use them to be dropped off at the airport at the end of their trip. Hotel shuttles with multiple arriving guests will pick up everyone at once, so you may share with other riders.
---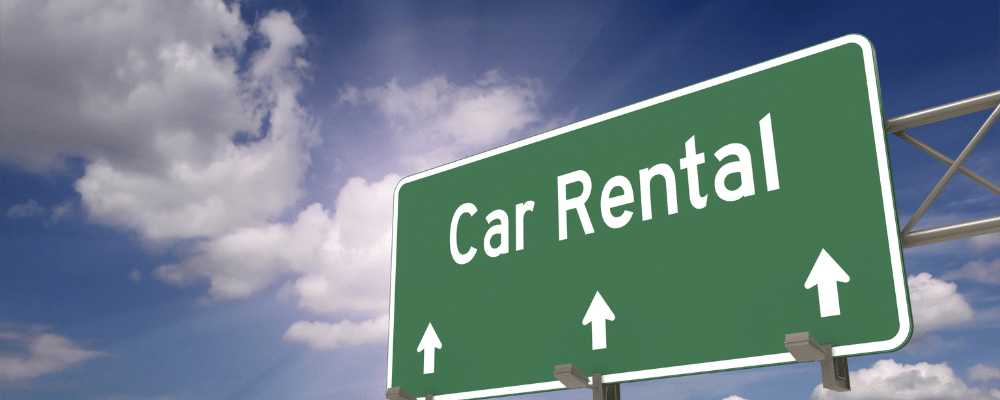 Rent a Car
Price: $20+ per day
Time: 15 minutes
Want to move at your own pace during your Las Vegas trip? Renting a car will be your best option. Hotel guests have parking available during their stay; some even offer complimentary parking. So, having your own vehicle is not only a great way to get from the airport to the Strip but also explore Las Vegas—whether driving down the Strip or taking on a day trip.
The Harry Reid International Airport operates free shuttles from Terminal 1 and 3 to the Rent-A-Car Center where you'll find several car rental companies to pick up a vehicle upon arrival:
Car rentals in Las Vegas can cost $20+ per day in addition to other fees. Choose a car or van with space for your luggage, passengers, and even features like GPS and air conditioning. Making your reservation in advance can save time at the airport when picking up your vehicle.
---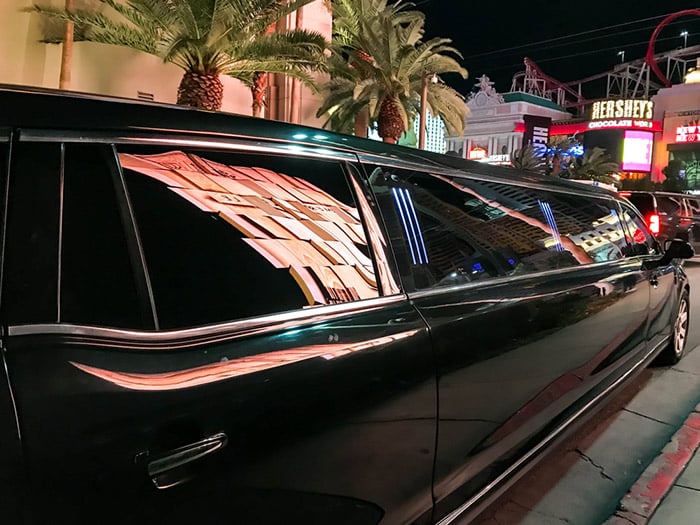 Private Limo Service
Price: $80+ per hour
Time: >One hour
Show up to Las Vegas in style by hiring a private limo airport service. It's the ultimate way of luxury to get to the Strip that gives a true Las Vegas welcome. Upon arrival, your limo driver will meet you at baggage claim with your name on a sign. Drivers also provide concierge services like grabbing your bags from the carousel and walking them to the vehicle.
Limo services vary by company. Some providers operate large Sprinter vans ideal for large groups and provide onboard entertainment like music and drinks. Others are the standard limousines equipped with all the amenities.
Since you rent these limo services hourly, your driver can make any stops you'd like before driving to your hotel. It's designed to be a fun experience to kick-start your Vegas trip the right way!
---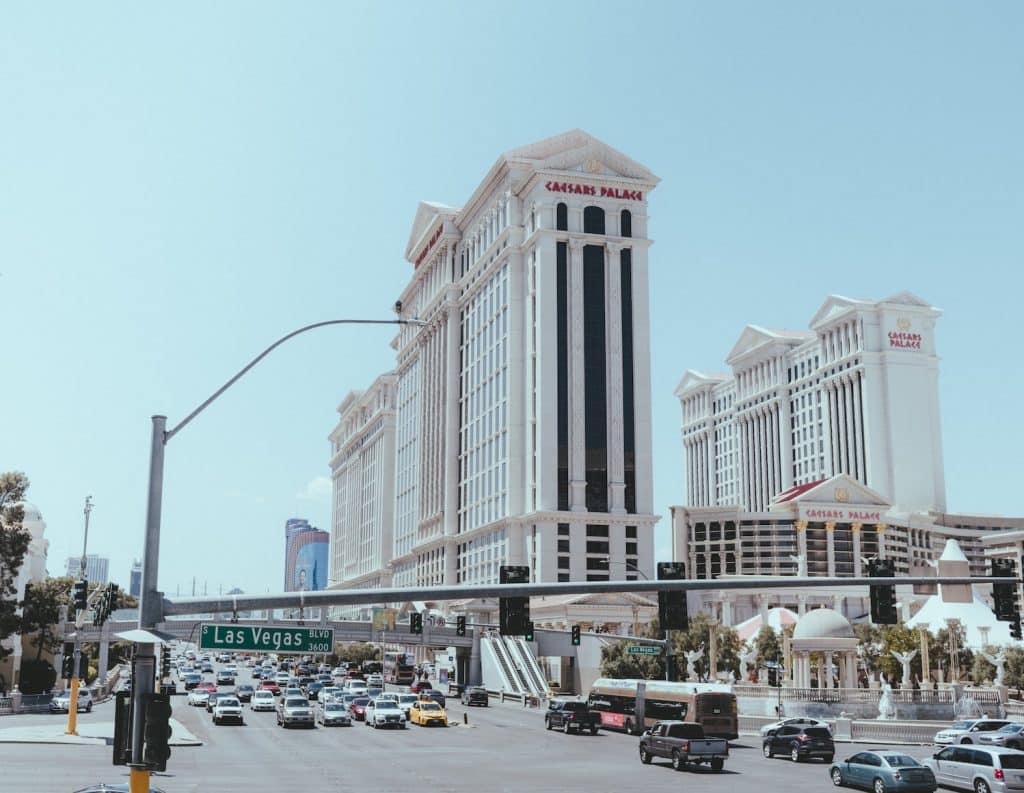 Use Public Transportation
Price: $2+
Time: 40 minutes
The most budget-friendly Harry Reid airport option is taking public transportation. The public bus stops at the airport and along the Strip. There are two options from the airport:
Follow the signs for public transportation in the airport terminal to get to the bus stop. Machine kiosks are available, or purchase tickets on the bus. Travelers can purchase a single ride or day passes to enjoy rides all day exploring the Strip.
Public buses typically come every 15 minutes. Although it's the cheapest option, it can be the longest due to making additional stops. Transfers to the Las Vegas Monorail are also available once arriving at Las Vegas Boulevard.
There are many options to get to the Strip from the Harry Reid Airport. Let us know in the comments which is your favorite!