The Ultimate Visitor's Guide To Downtown Las Vegas: Where To Stay, What To Do, and More!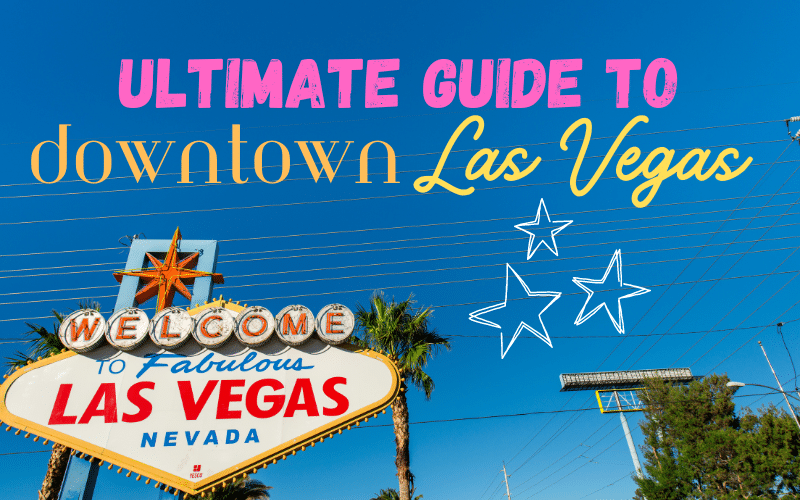 We may receive a commission if you make a purchase.
When people think of Vegas, they think of the Las Vegas Strip. But there's another part of town that you shouldn't miss out on: Downtown Las Vegas. This is the "old Vegas", where you can find the original casinos and vintage hotels that formed the foundations of this wild city. Staying in Downtown Las Vegas lets you experience old Vegas glamor in its truest sense.
In this ultimate guide to Downtown Las Vegas, we'll let you in on the best hotels to stay at, the most delicious places to eat, where to seek out exciting nightlife, and everything in between. Welcome to Downtown Vegas: we guarantee you've never experienced anything like it!
---
Contents:
Where To Stay
Areas To Explore
Things To Do
What To Eat
Where To Find Nightlife
---
Which Hotel Should I Stay At?
That all depends on what kind of vibe you enjoy. Here's a breakdown of which hotels might suit your style:
Hip Adults-Only Vibe: Circa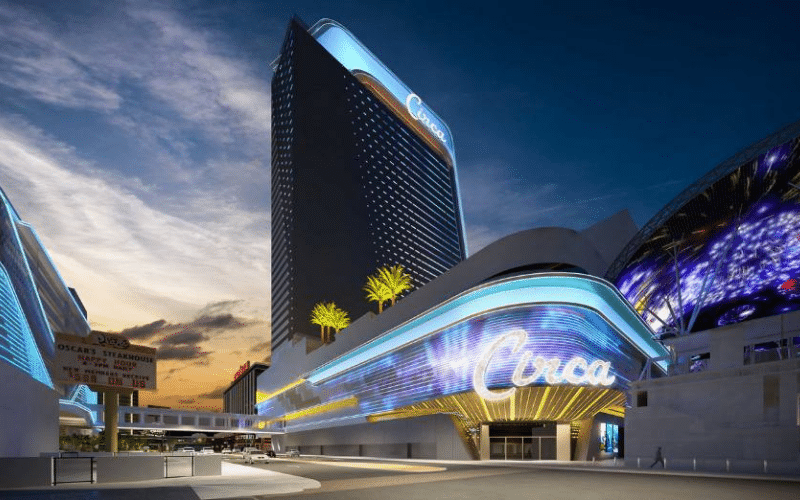 Circa Resort & Casino is the newest and tallest hotel in Downtown Las Vegas and offers an exciting adults-only experience, featuring swanky nightlife and what's being called "the best pool in history".
Budget-Friendly but Luxurious Vibe: Downtown Grand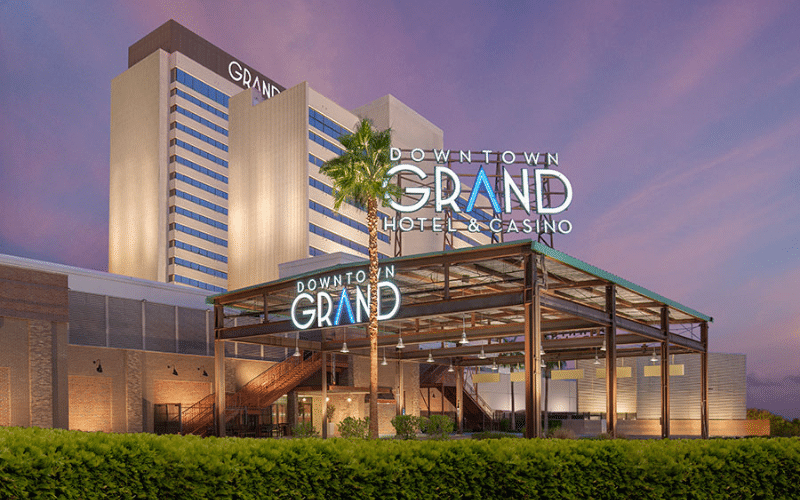 If you're looking to save your money for gambling but you still want stylish, modern accommodations, look no further than Downtown Grand Las Vegas. A rooftop pool and an excellent steakhouse are bonus features of this hotel.
Center-of-the-Action Vibe: The D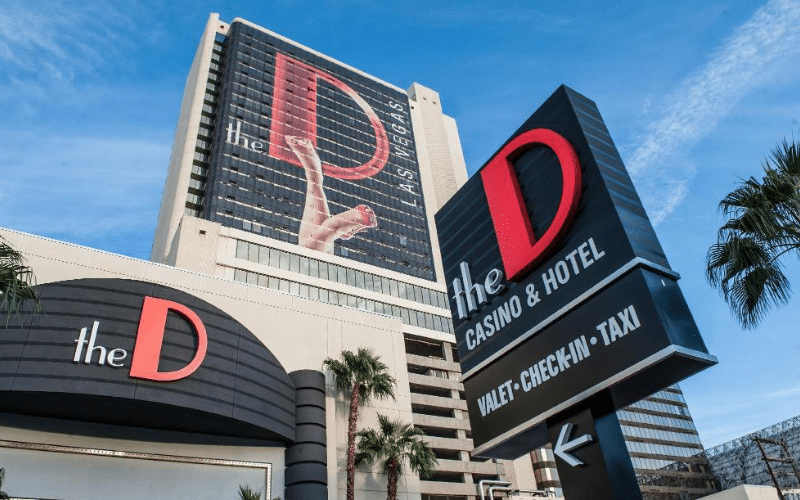 Staying at The D Las Vegas puts you right in the heart of Fremont Street Experience, the main pedestrian promenade of Downtown Vegas where you'll get to enjoy some of the best people-watching in the world.
Party All Night Vibe: Oasis at Goldspike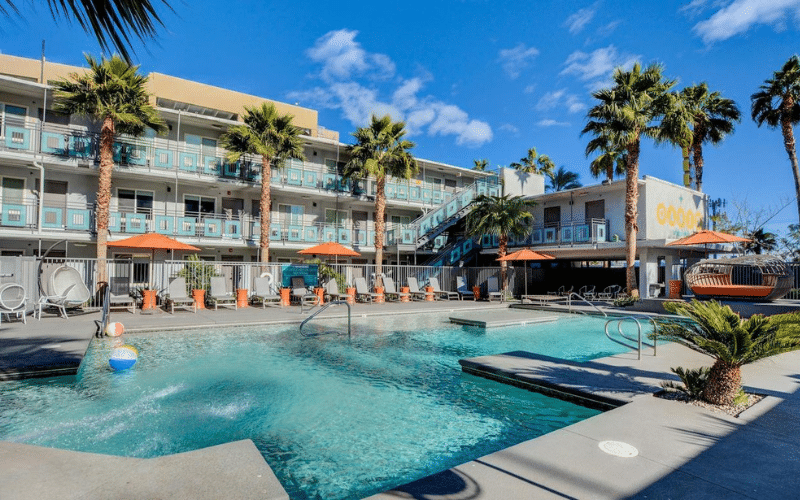 This old-school motel was completely remodeled and reimagined as part of Downtown Vegas' extensive revitalization movement. Attached to one of the most pumping nightlife venues in town, Oasis at Gold Spike offers hip retro rooms and the chance to stay in a tiny house right within the nightclub.
Classic Las Vegas Glamor Vibe: Golden Gate
Golden Gate Hotel and Casino has been around since 1906, making it one of the original buildings in Las Vegas. The boutique hotel offers rooms that ooze vintage Vegas style and glamor.
Still not sure where to stay? Check out our list of the top 10 best hotels in Downtown Vegas.
---
Where Should I Go To Explore?
Downtown Vegas is a lot of fun to explore. It's easy to get around on foot, and there's a free bus called the Downtown Loop that will take you to many of the main things to see and do. Some of the areas you need to check out are: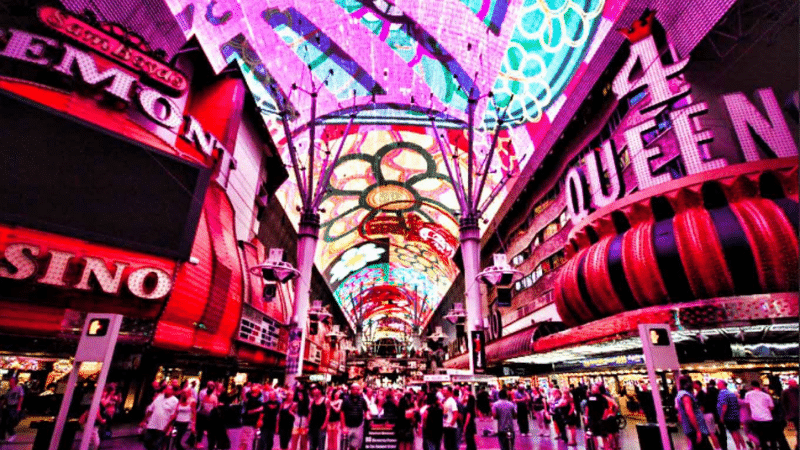 At the center of Downtown Vegas, this pedestrian-only street is lined with the bright neon lights of vintage casinos, souvenir shops, and open-air bars, with the world's largest LED screen sparkling above your head. It's a sensory overload in a good way, a 24/7 party where you can get your portrait drawn, take a photo with a Vegas showgirl, and carry an alcoholic beverage with you as you explore.
Fremont East Entertainment District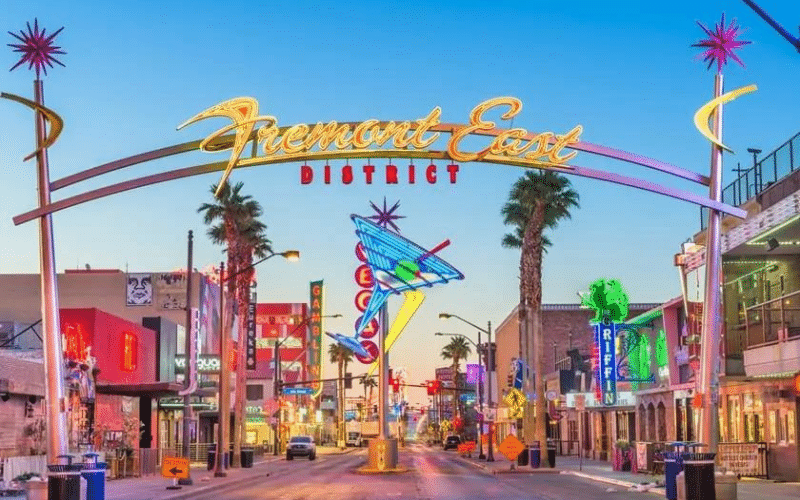 Cross Las Vegas Boulevard and you'll be on Fremont East, an area that covers 6 blocks of restaurants, shops, and lots of nightlife venues. This is also where you'll find Container Park, a unique open-air shopping center built entirely from shipping containers. Container Park features boutique shops, delicious restaurants, and live entertainment – oh, and a giant praying mantis sculpture that breathes fire.
The Arts District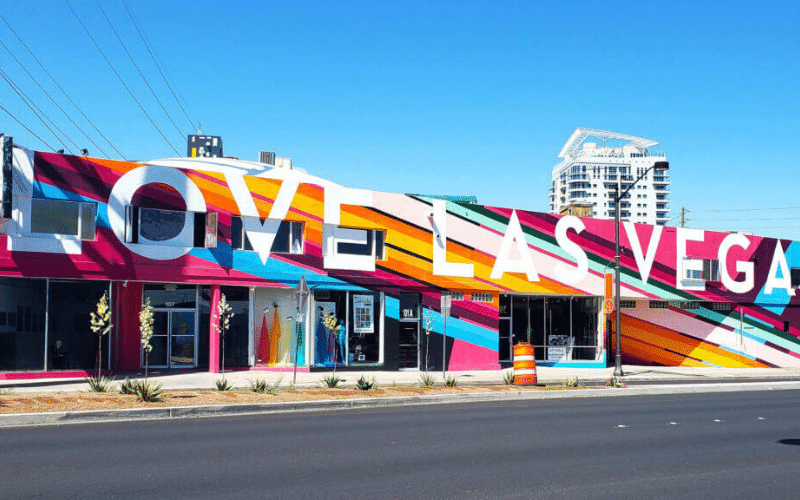 A mile south of Fremont Street is the Arts District, the cultural epicenter of Las Vegas where 18 blocks of historic buildings have been brought back to life by creative locals as hip cafes, art galleries, breweries, boutique shops, and restaurants. On the first Friday of every month, a huge block party called First Friday happens in the Arts District with live entertainment, local art, food trucks, DJs, and more.
---
What Is There To Do in Downtown Vegas?
There are so many unique and exciting things to do in Downtown Las Vegas, it's hard to narrow it down. Here are just a few of the best:
Visit a Weird Museum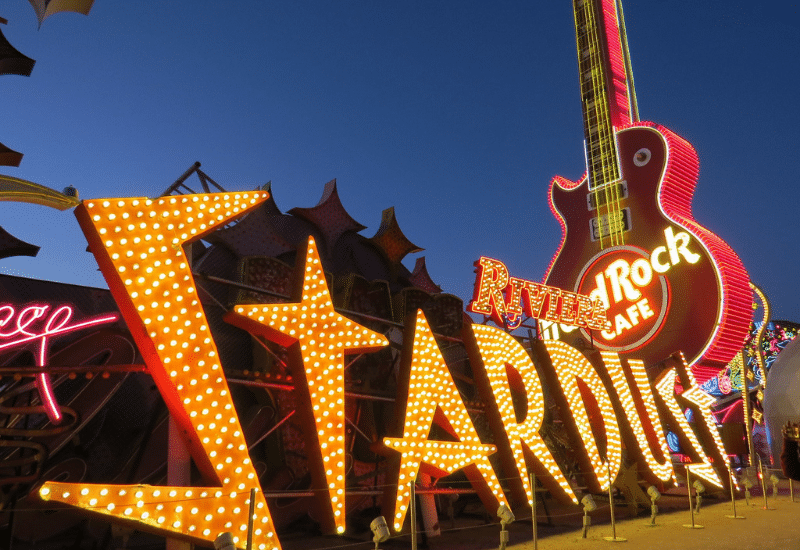 As you'd probably expect from a weird and wonderful city like Las Vegas, the museums here are anything but ordinary. The Neon Museum is a boneyard where the city's giant neon signs go to die, which makes for some extraordinary photo opportunities. Learn about the city's shady past at the Mob Museum, scare yourself senseless at Zak Bagan's Haunted Museum, or take a peek at the beginnings of burlesque at the Burlesque Hall of Fame.
Wander Down Fremont Street Experience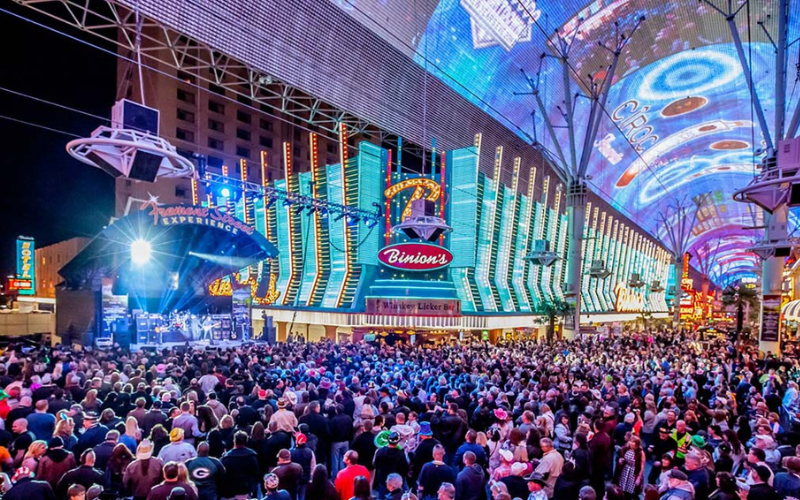 A leisurely stroll along Downtown Vegas' center of activity, Fremont Street Experience, is guaranteed to be one of the most entertaining strolls you'll ever take. Order a giant margarita at an open-air bar with go-go dancers, fly overhead on the Slotzilla zipline, boogie to live music, or try your luck at one of the original Vegas casinos.
Swim with Sharks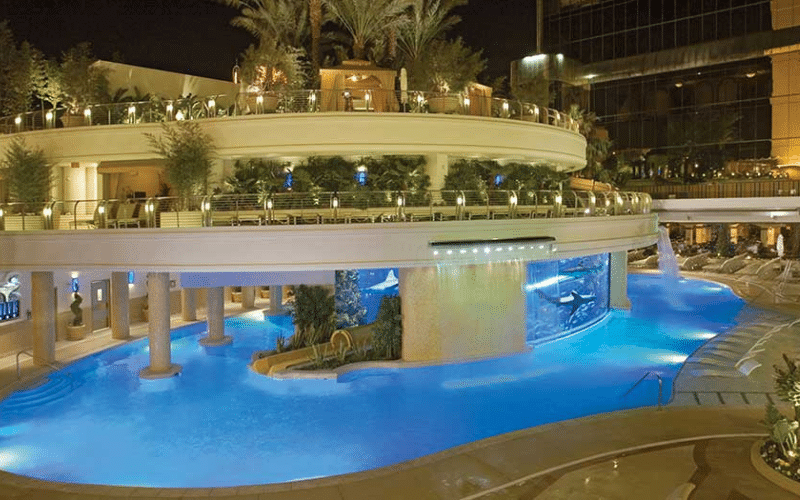 The $30 million pool at Golden Nugget features a giant shark tank with a waterslide that shoots you through it. Talk about a thrill ride! You can even take a behind-the-scenes shark tank tour to catch a glimpse at how the marine biologists keep the sharks and fish happy and healthy.
Shop for Vintage Finds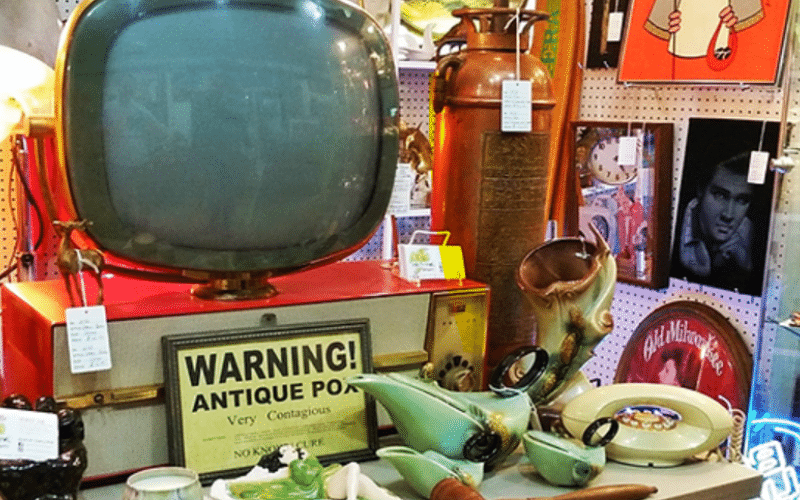 If you're a lover of all things retro, exploring the antique and vintage stores of the Arts District will be a highlight of your Downtown Vegas adventure. Step inside TV's famous Gold & Silver Pawn Shop, collect vintage Vegas souvenirs at Antique Alley Mall, or shop for kitsch clothing at The Red Kat.
---
Where Should I Eat?
One of the absolute best things about Downtown Vegas is its food scene. Here, you can feast on delicious cuisine at locally-owned spots for a fraction of the price you'd pay for a meal on the Strip. So… what are you in the mood for? We're going to break down the best restaurants in Downtown Las Vegas by the type of food they serve.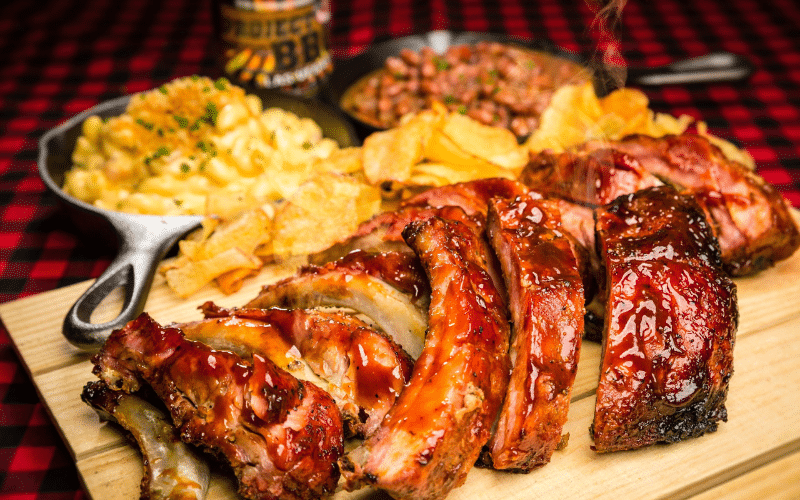 When you've been wandering down Fremont Street Experience and you've built up a hunger for some southern BBQ, you'll be delighted to find this permanent food truck that serves up gourmet smoked meats.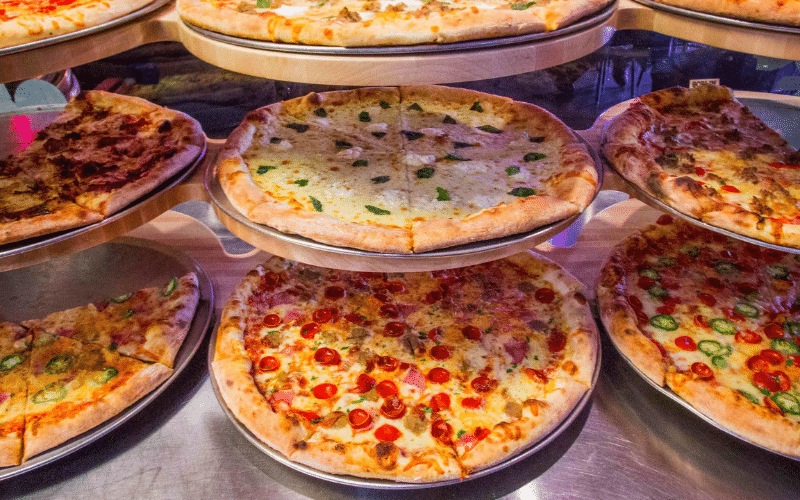 This punk-rock pizza place is an homage to Evel Knievel – you know, the motorcycle daredevil. You can opt for New York-style pizza by the slice or a whole pizza made to order. Pair your pie with a craft brew and take in the unique atmosphere.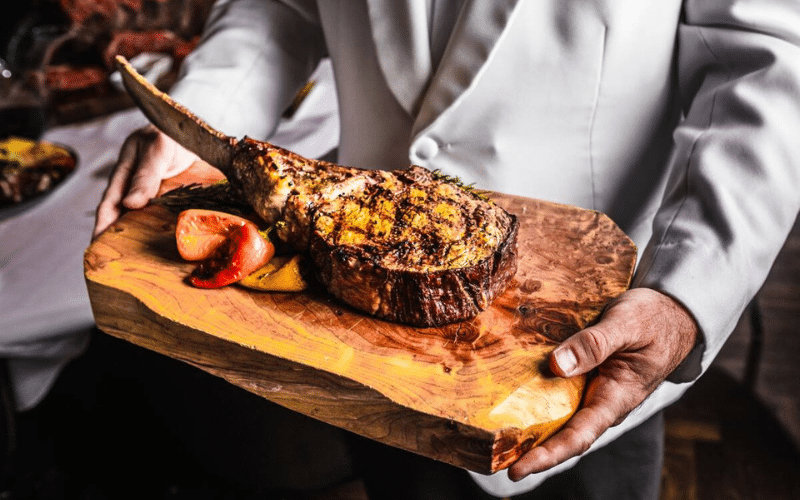 Inside The D Las Vegas, this upscale steakhouse serves the finest cuts of meat with an Italian twist. Handmade pasta with award-winning sauces and their warm house-made bread make this restaurant a winner.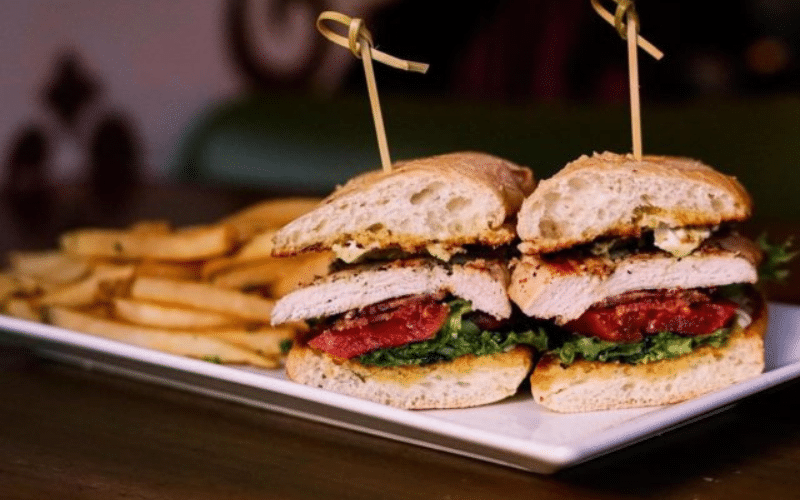 This contemporary British-inspired gastropub serves up dishes from across the globe, ranging from Fish & Chips to Yum Yum Shrimp. A selection of hand-crafted cocktails and artisanal brews (which they call "Pigtails") are a highlight of dining here.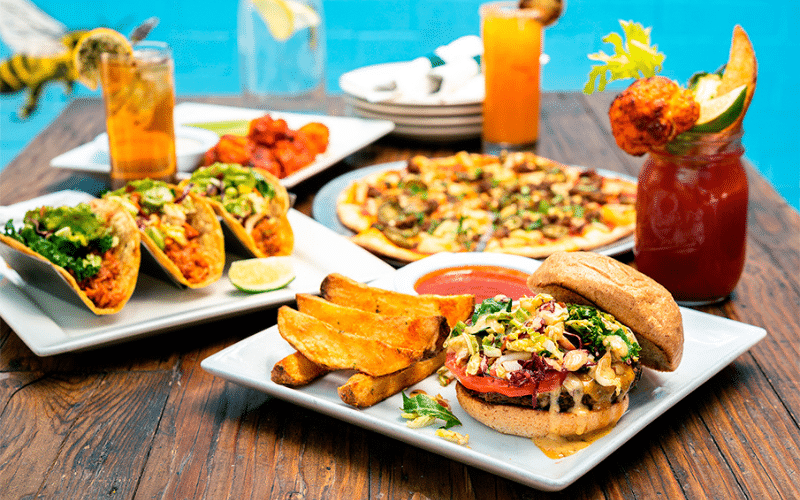 For great vegetarian and vegan food in Downtown Las Vegas, head to VegeNation. This diner-inspired vegetarian restaurant has a menu comprised completely of plant-based ingredients, including their meats, cheeses, and ice creams.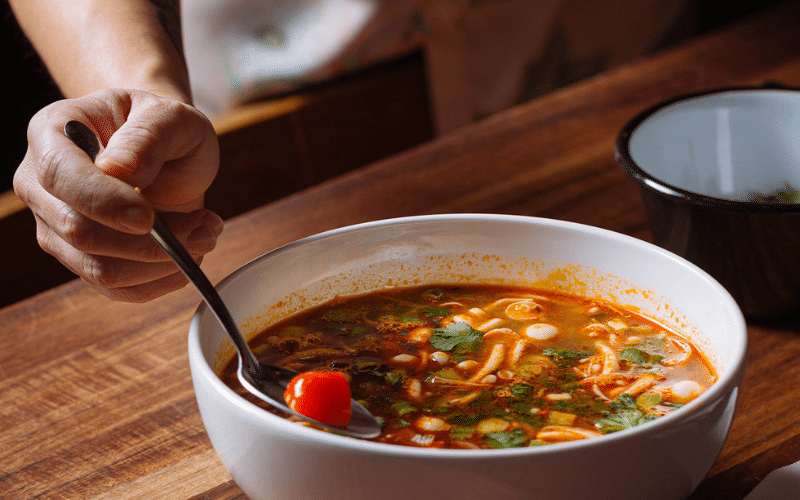 Le Thai serves up amazing Thai fusion dishes inspired by Chef Dan's travels in Thailand. On the menu, you'll find all your favorites like red and green curry and pad Thai alongside innovative dishes like Thai-style wings and Pork Jerky, as well as a selection of Asian beers.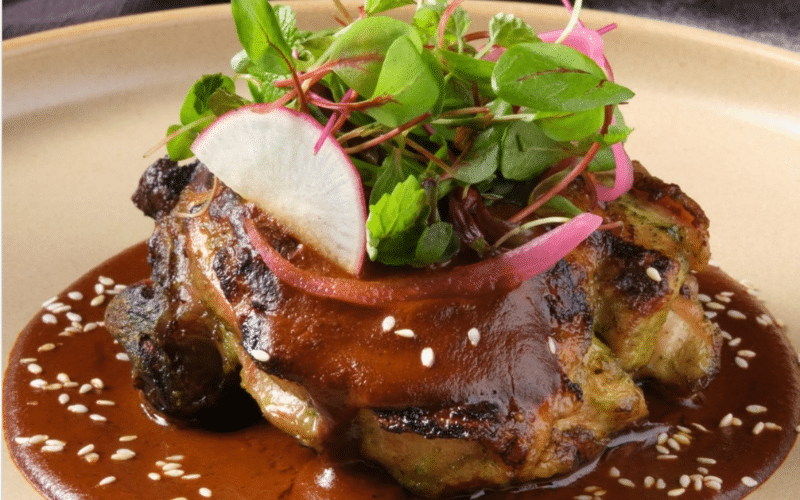 Look for the pink monkey neon sign to find this authentic Mexican restaurant on Fremont East. Dine on dishes from different regions of Mexico while sipping on handcrafted cocktails made with Mexican mezcals and tequilas.
---
Where Can I Find Nightlife in Downtown Vegas?
Downtown Las Vegas is pretty much one great big party any night of the week, but weekends especially pop off. If you know where to go, you'll have a wonderfully wild night out. Here are our favorite spots:
ReBar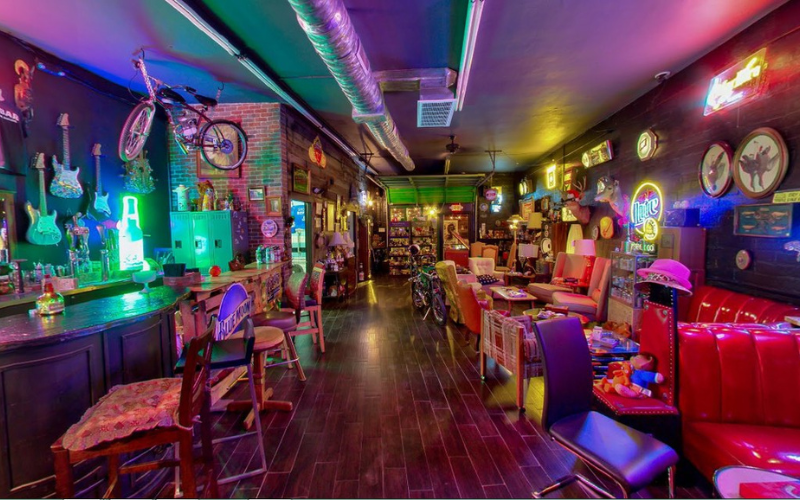 A vintage store and a bar? This is ReBar's unique concept, which fits well with its location in the Arts District alongside antique shops and vintage clothing stores. Everything you see here is for sale, so you can sip on a beer or a cocktail while you browse.
Commonwealth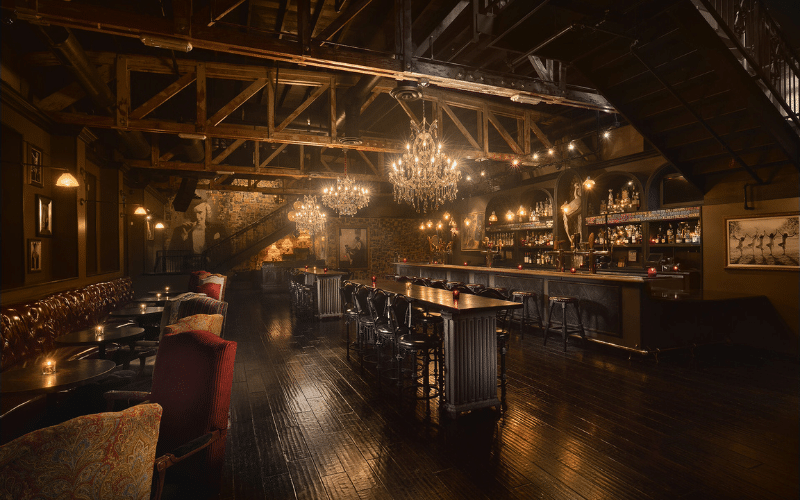 This gigantic cocktail bar has a prohibition-era speakeasy vibe, with low lighting and booths where you can get involved in intimate conversations. Commonwealth also has an awesome rooftop patio that looks out over Downtown.
Frankie's Tiki Room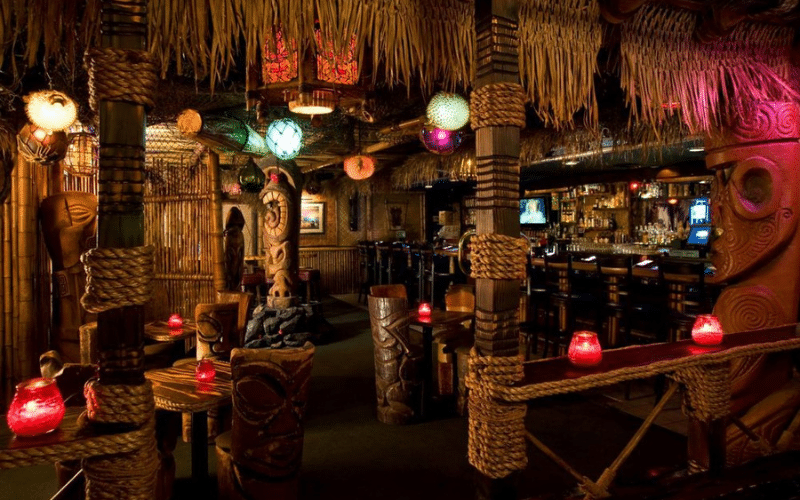 Frankie's Tiki Room is the world's only 24-hour tiki bar and truly captures the essence of vintage Vegas kitsch. With a rum-centric menu of more than 150 different kinds of rum, the drinks here are as excellent as the vibe.
Goldspike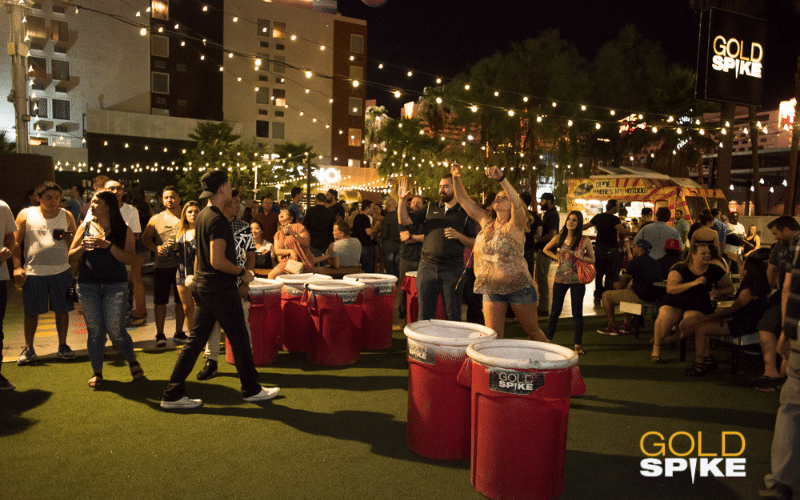 This exciting nightlife venue features live DJs, a huge outdoor patio, and fun events like rollerskating nights. If you're looking for an energetic house party vibe, Goldspike is the place that hip locals will recommend.
Discopussy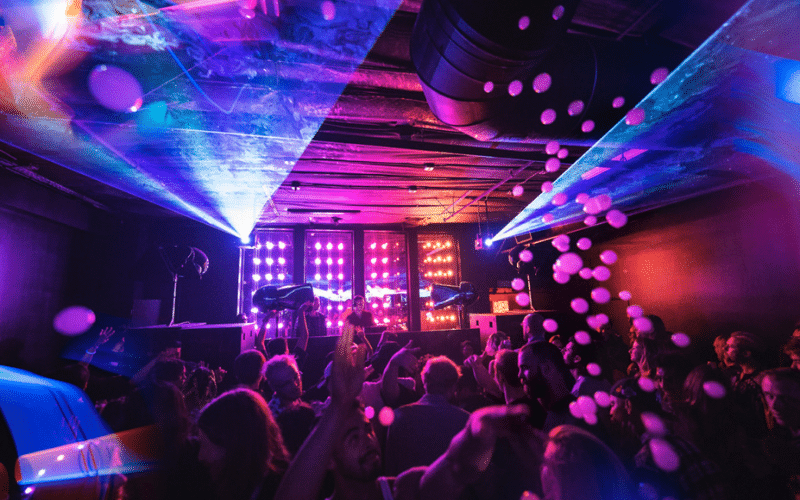 If you're in the mood for dancing all night, Discopussy is the place to go. Featuring an enormous LED octopus sculpture and some of the hottest local DJs, this pumping club in Downtown Vegas is a must for anyone who loves house and techno music.
Atomic Liquors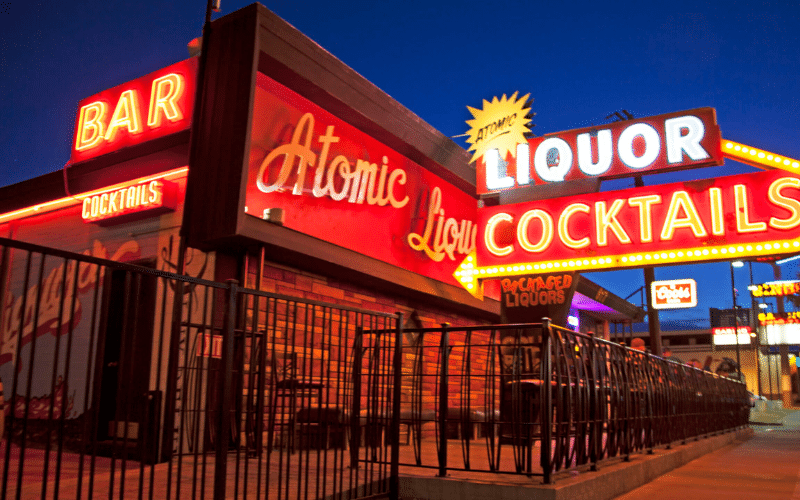 The oldest-standing bar in the whole of Las Vegas is named after the atomic bomb viewing parties it originally held on its rooftop. Atomic Liquors was a favorite drinking spot of the Rat Pack, Clint Eastwood, and more. Today, it's an unpretentious dive bar that's perfect for a drink with friends.