Your Complete Guide to the Perfect Girls Night Out in Las Vegas!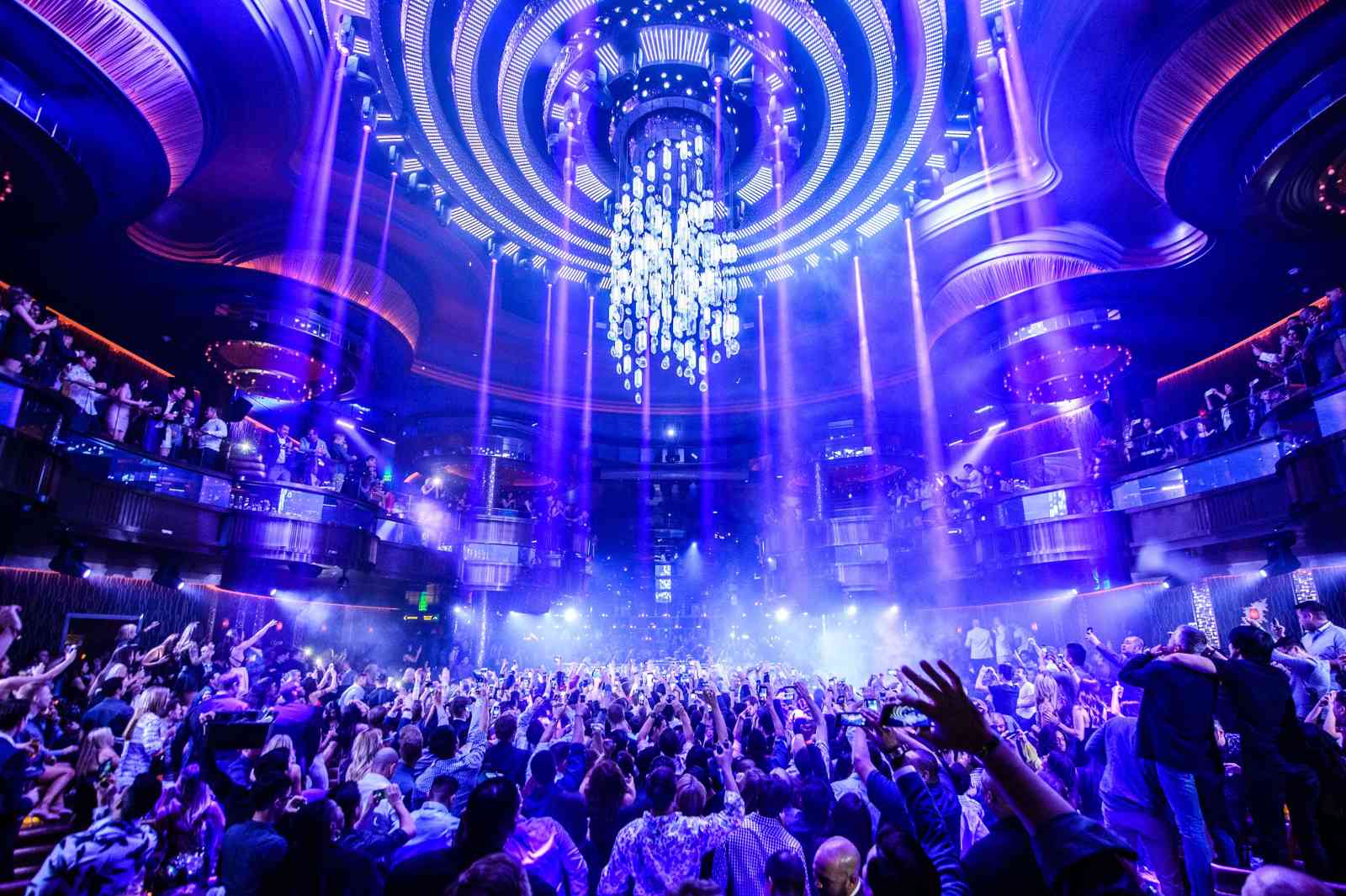 We may receive a commission if you click on a link.
If you're coming to Las Vegas with your girls and want to have an unforgettable night out, it might take a lot of research to put together the perfect plans. Luckily, we've created a complete guide to everything you need for the perfect girls night out in Vegas. From the most luxurious suites to the raunchiest shows, we've got you covered with inside tips!
Step 1: Book a Gorgeous Suite
The foundation of any spectacular girls night out in Vegas is a luxurious suite that you and the girls can get ready in, retreat to and (if you get around to it) sleep in. With some of the most affordable hotel rates in the country, you'll find you can afford a gorgeous suite for the price of a tiny room in some cities. Here are some of our absolute favorite suites in Las Vegas.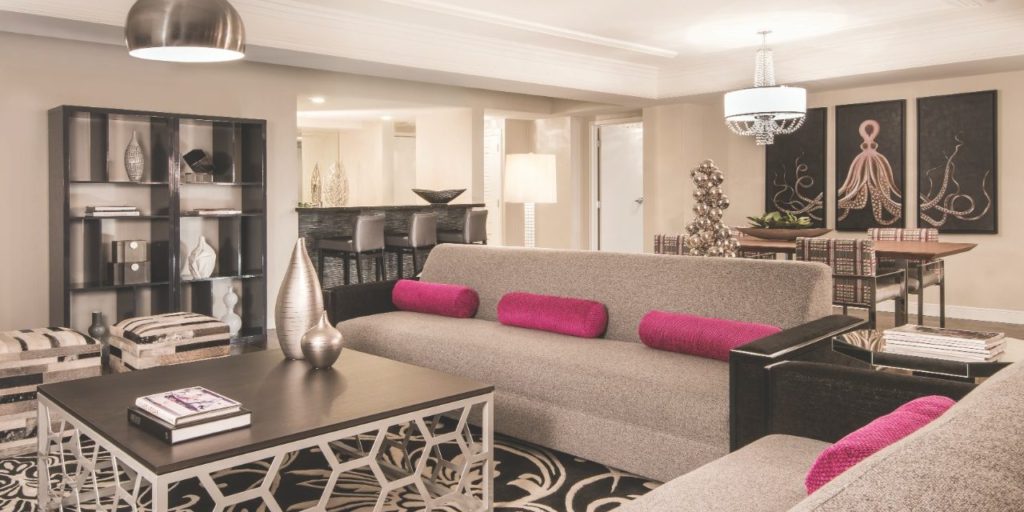 The Forever Fab Suite at the Flamingo is just that: a fabulously stylish suite that immediately stands out for the unique pops of pink in its décor. If you book a connecting room for it, you'll have 1,600 square feet of space with 2 bedrooms with a king bed in one room and 2 queens in the other. This suite boasts 2 and a half lavish bathrooms, a living room, and a dining area with a wet bar. You can sleep 6 guests in this suite.
The 2 Bedroom Marquee Suite at MGM Grand has a sweeping 180-degree view of the Las Vegas Strip from floor to ceiling windows. This 1500 square-foot suite is set up perfectly for you and the girls to stretch out and relax in, with 2 master suites (each with their own bathroom), an expansive living area with lots of seating, a wet bar, and even a whirlpool spa tub. You can sleep 4 guests in this suite.
The Delano Two Bedroom Suite at the Delano offers sleek sophisticated style with its striking white and gold décor. You'll have 2 bedrooms with a king bed in one and 2 queens in the other, separated by a living room. Delano's bathrooms are to die for, with marble surfaces, extra-deep soaking tubs and even twin vanities for everyone to do their makeup at the same time. This suite is a little smaller at 1142 square feet, but it packs a lot of punch when it comes to luxury. It sleeps up to 6 guests.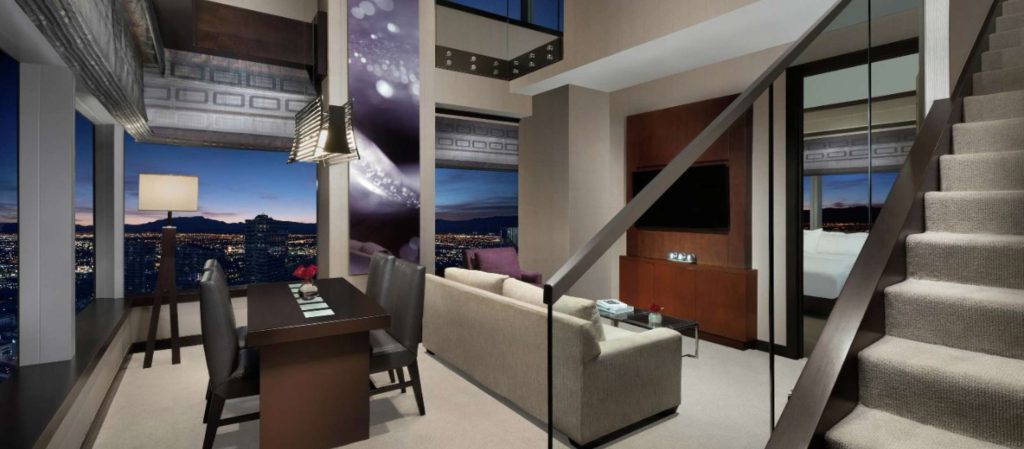 The Two Bedroom Loft at Vdara is one of our absolute favorites for its distinct and gorgeous design. Floor-to-ceiling panoramic windows surround the ultra-stylish suite, offering stunning views of Las Vegas from the top floors of the hotel. This 1447 square-foot suite has 2 master bedrooms with a king bed in each, one upstairs and the other downstairs. A combined living and dining area connects the 2 areas. This suite sleeps 6 guests.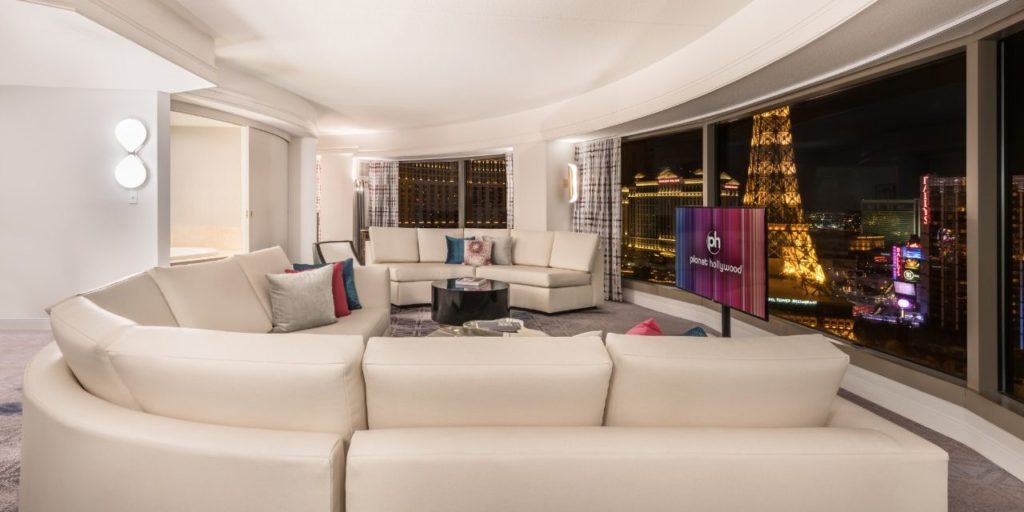 Planet Hollywood Resort & Casino
The Planet Hollywood Panorama Suite, one of Caesars' collection of suites, is a bright, bold and spacious 1755 square-foot 2 bedroom suite. It offers 180 degree views of the Las Vegas Strip and a luxurious seating area that wraps around the expansive living room. You'll have a glamorous round-framed gold king bed in each bedroom, as well as an oversized soaking tub in the master. You can sleep up to 4 guests in this suite.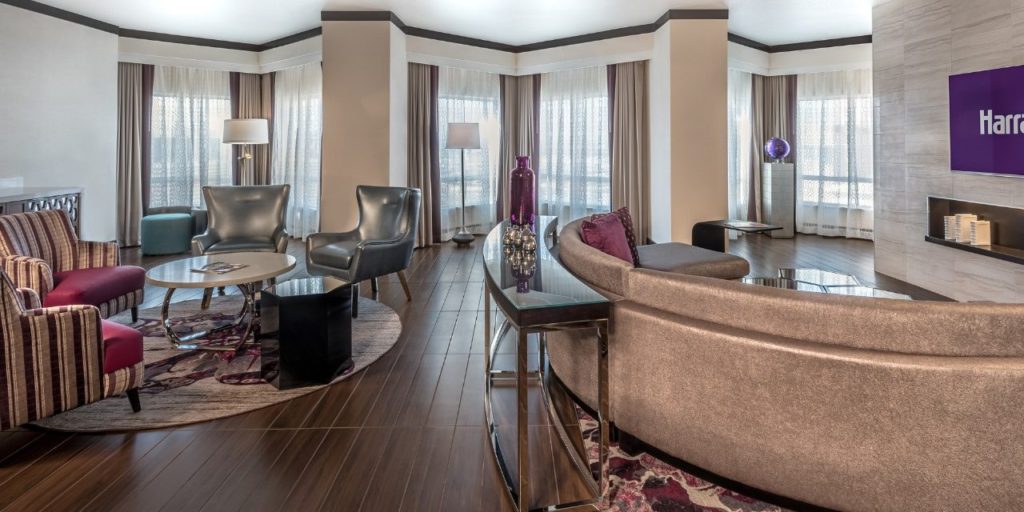 The Presidential Suite 2 Bedrooms at Harrah's is 1500 square-foot suite with a very hip, modern vibe to it. It's great for kicking back and relaxing with the girls before a big night out, with its spacious living room, dining room and wet bar. It features an entertainment area with a stereo system, perfect for putting on your favorite tunes. You'll have one king bed in the first bedroom and 2 queens in the other. This suite can sleep 6 guests.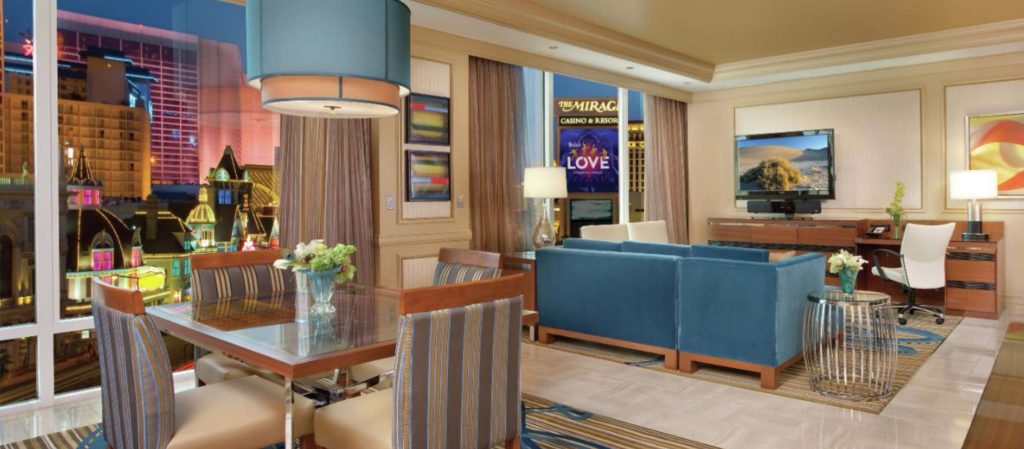 We love the Two Bedroom Penthouse at The Mirage. This 1628 square-foot suite has a king bed in each room with floor-to-ceiling windows and top floor views of the Strip. The combined living room and dining area is spacious with playful pops of color, and the 2 marble bathrooms feature a soaking tub in each. One surprise feature you'll enjoy is that the hidden TVs that rise up when you turn them on. This suite can sleep 4 guests.
Step 2: Start the Fun with a Pool Party
Las Vegas is famous for its epic pool parties, so what better way to kick off your Vegas adventure than to experience one of the hottest dayclubs this city has to offer! With world-famous DJs performing over gigantic and opulent pool areas, it's fun in the sun like you've never seen before.

With 60,000 square feet of space and 3 pools, Encore Beach Club is the largest and most impressive dayclub in Vegas. You and the girls can float around on inflatable pool watch world famous DJs perform on a state-of-the-art sound system overlooking the pools. There's always a really positive, fun vibe in the air at EBC because of its lively, young crowd and upbeat electronic music. All the elements you would expect (and not expect) at a lavishly over-the-top pool party are there: champagne showers, luxurious cabanas, floating daybeds and beautiful (scantily clad) people. For the best experience, book one of their amazing cabanas which feature balconies overlooking the Strip, misters and bottle service.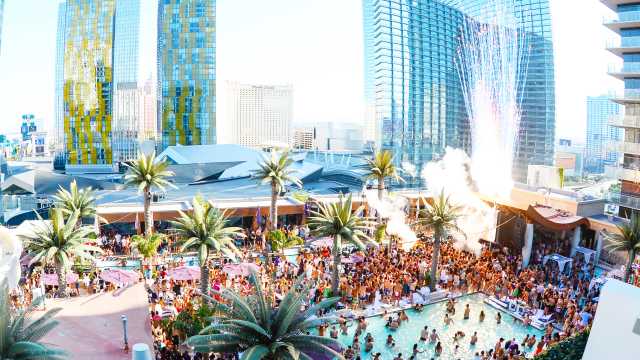 With 22,000 square feet of space, this multi-level dayclub features 2 pools and a vibrant, refreshing party atmosphere. As you'd expect from its location at the Cosmopolitan, the crowd at Marquee Dayclub tends to be young, beautiful and stylish, but never pretentious. Top international DJs have residencies all season long at Marquee, spinning upbeat electronic music all day while you keep cool in the pool. For the full experience, book one of Marquee's 3 story bungalows! Each one comes with dedicated butler service, as well its own infinity plunge pool and sprawling terrace.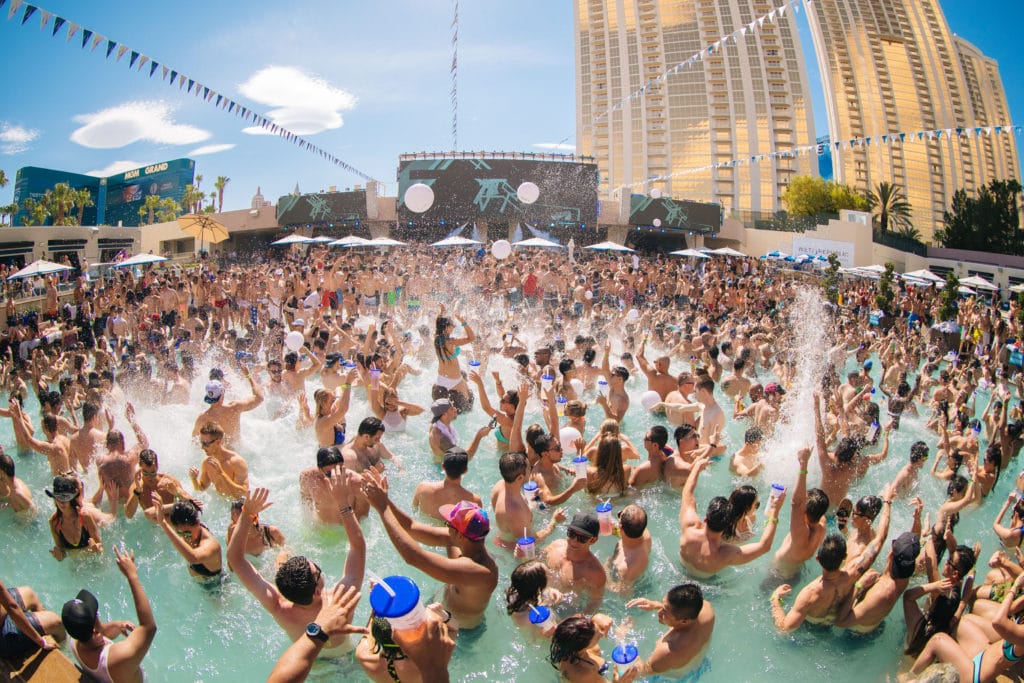 Wet Republic has just unveiled its new look for 2020 after a multi-million dollar revamp. This gigantic dayclub features all saltwater pools, over 6,000 square feet of pool area, and a 2,500 square-foot open-air lounge. If you and the girls want to experience the VIP treatment while still being in the center of the party, be sure to reserve a Dance Floor Table. If you want a little more seclusion a la celebrity, reserve one of Wet Republic's Bungalows, which have oversized personal Jacuzzis.
Step 3: Go To Dinner at an Amazing Restaurant
So you and the girls have had a great day of fun in the sun and you've worked up an appetite. Start out the night by dining at one of the many world-class restaurants Las Vegas has to offer. Here are 4 of our favorites:
Located at the Cosmopolitan, Jaleo by Jose Andres serves up creative Spanish cuisine in a colorful, casual atmosphere. The plates at this restaurant are designed to be shared amongst friends while enjoying conversation. Choose from delicious tapas, paellas, as well as fine Spanish cheeses. Share a pitcher of sangria, or sip on a cocktail from their delightful cocktail menu.
If you and the girls feel like Korean Barbeque with an LA twist, you have definitely got to check out Best Friend. Brought to Las Vegas by LA son Roy Choi, this restaurant has all of your Korean barbeque favorites alongside LA street food favorites like ribs and Elotes. The environment in this restaurant is hip, conversational and casual, with super-friendly wait staff dressed in 80s hip hop outfits.
LAGO serves creative Italian cuisine in small plates designed for sharing among friends. Located at the Bellagio, you and the girls can dine while overlooking the Bellagio Fountain from floor-to-ceiling panoramic windows. They even have an open-air patio, seated on a first come first serve basis. This social dining experience makes for an unforgettable Vegas dinner.
With an unparalleled 360 degree view of Las Vegas from more than 800 feet up, Top of the World Las Vegas is a dining experience that will start your night out in a stunning way. Specializing in gourmet steak and seafood dishes, this award-winning restaurant is sure to impress. Inside tip: try to reserve to be seated right as the sun sets. Las Vegas sunsets are among the most beautiful in the world.
Step 4: Take a Luxury Ride Down The Strip
No girls night in Vegas would be complete without a luxury cruise down the Las Vegas Strip. Here are a couple of our favorite ways to tour the Strip in style!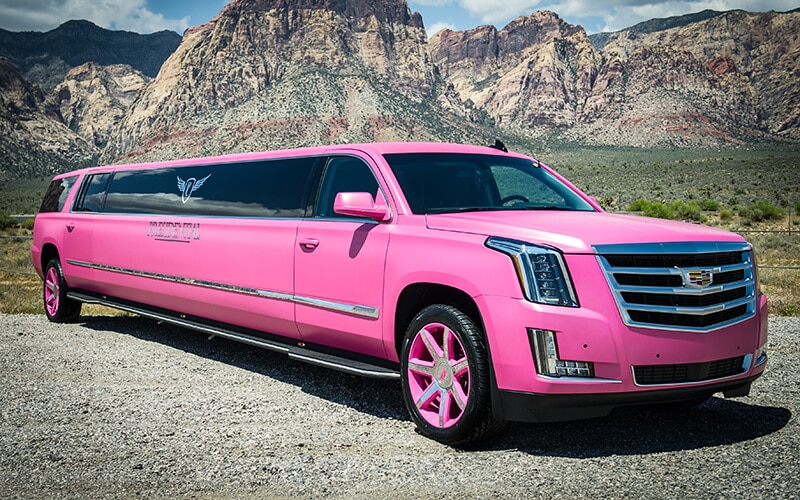 That's right! Presidential Limousine Las Vegas has a pink Escalade limo, perfect for you and the girls to take a fabulous luxury tour down the strip. Complete with pink leather interior and a premium sound system, this limousine fits up to 12 passengers. Sip on a glass of complimentary champagne and get ready for some serious photo opportunities!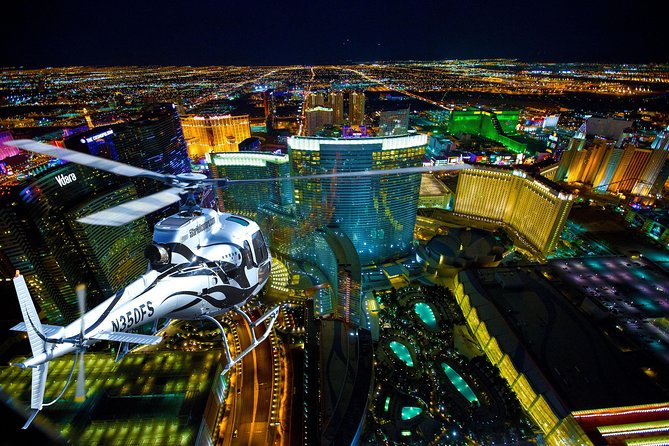 If you'd rather see the city from above, Viator tours offers helicopter night flights. The 15 minute flight takes you up and down the famous Las Vegas Strip to see all of the most famous landmarks and dazzling neon lights below. You can relax with a glass of sparkling wine before you board the helicopter. Complimentary transportation from your hotel and back is optional. Maverick Aviation also offers wonderful nighttime helicopter tours of the Vegas strip.
Step 5: Go to a Raunchy Show!
If you and the girls are feeling frisky and ready to let loose, there's no better show to get tickets to than the world-famous Thunder from Down Under. This male strip tease show is a wild night of cheeky fun, with Australia's hottest blokes showing off their perfect bods in seductive dance routines. The guys have a great sense of humor and make every lady in the room feel like a guest of honor. Another great male dance show full of the hottest hunks is the famous Chippendales playing at the Rio hotel.
Step 6: Experience the Glamorous Las Vegas Nightlife
If you and the girls are ready to dance all night, you're in the right city for that. With some of the most lavishly over-the-top nightclubs on the planet, there's a reason why Las Vegas has a reputation for partying! Here are our top 4 Vegas nightclubs!

Perhaps the pure embodiment of glamorous Vegas nightlife, Hakkasan is a gigantic 80,000 square-foot nightclub with 5 levels of experiences. Within Hakkasan you will find an outdoor garden bar, a lush lounge to relax in, an Eastern-inspired top 40s dancefloor called the Ling Ling Lounge, and then the main gigantic dance floor. Immense LED screens, elaborate light shows and a booming, world class sound system makes for a party you won't believe until you see it for yourself. World famous DJs Tiesto, Steve Aoki and Calvin Harris call Hakkasan home. Be sure to reserve a VIP table for you and the girls in order to get the full experience.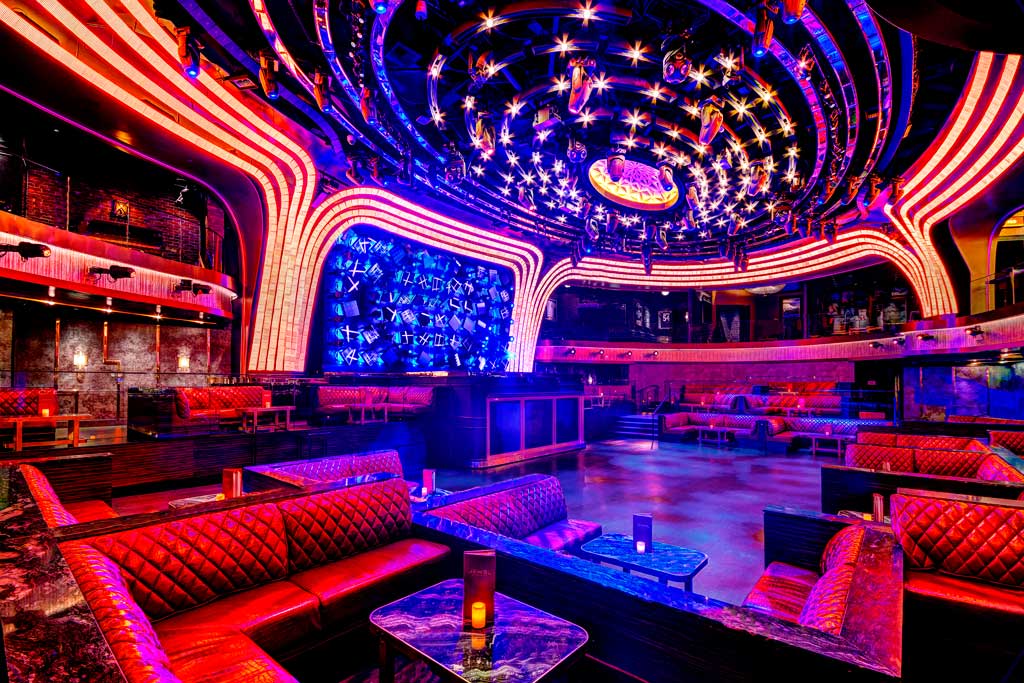 JEWEL Nightclub, located at the Aria, has a more intimate, inviting feel to it when compared to the giant clubs like Hakkasan. With a theme of opulent modern luxury, you know you're in for something amazing the moment you enter via an LED entry staircase. Everything in this nightclub is designed with intricate beauty in mind. The gorgeous VIP tables are made of upholstered leather and granite, and surrounding the whole club is a ribbon of LED light that pulses in time with the DJ's beats.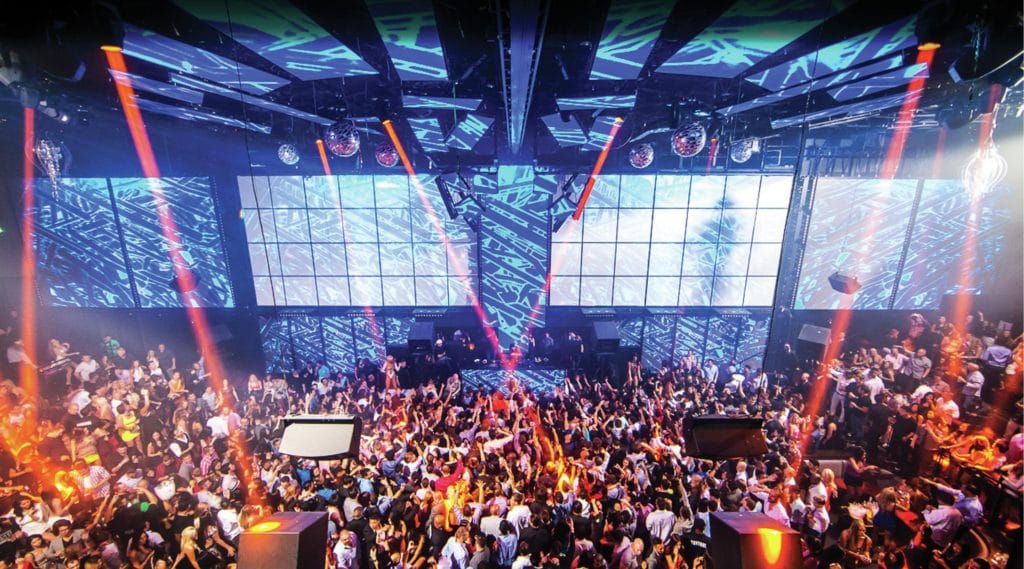 If you wish you could party with Cirque du Soleil performers, here is your dream come true! LIGHT Nightclub partners with Cirque to bring you a nightlife experience where no 2 nights are the same. This club features mostly hip-hop and top-40 music, rather than EDM like a lot of the other Las Vegas nightclubs. Massive LED screens and a world class sound system, paired with immersive performers who blur the boundaries between themselves and the guests, make for a magical night out.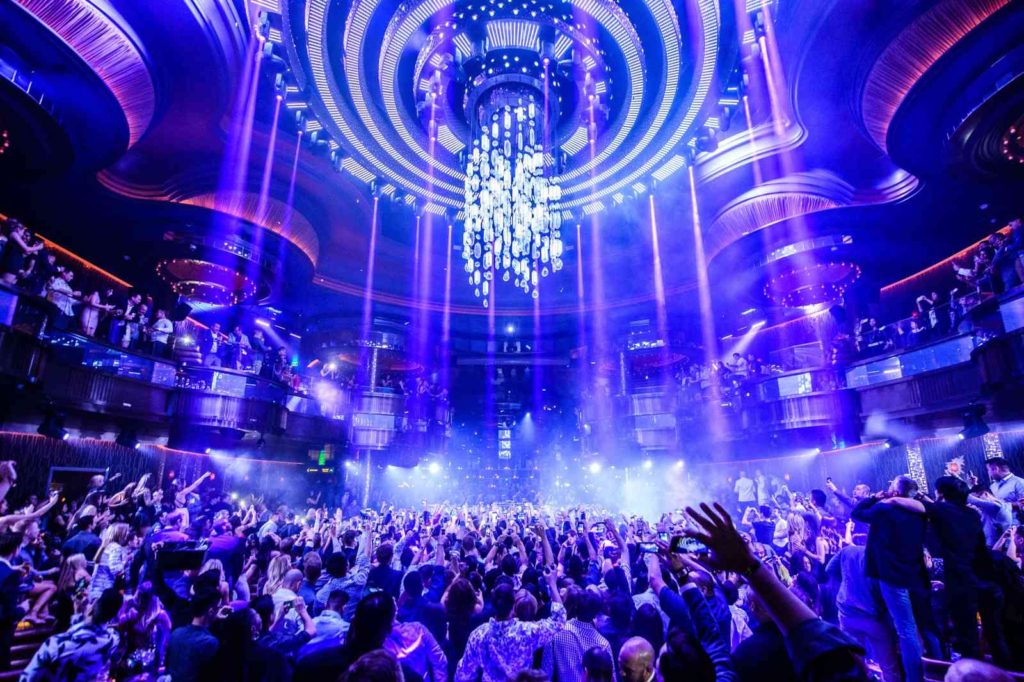 From the moment you set foot in Omnia, you'll know that there's no other club like it on earth. A gigantic 22,000 pound kinetic chandelier hangs over the dance floor, which features lighting, video and LED elements that ramp up as the night goes on. Step away and catch a break in the rooftop garden with stunning views of the Las Vegas Strip. This nightclub is at the height of new technology, high-end production and world-class DJs. Be sure to reserve a VIP table for the best experience.
Related: Vegas Guys Night Out