Top 10 Best Shows in Vegas (2023)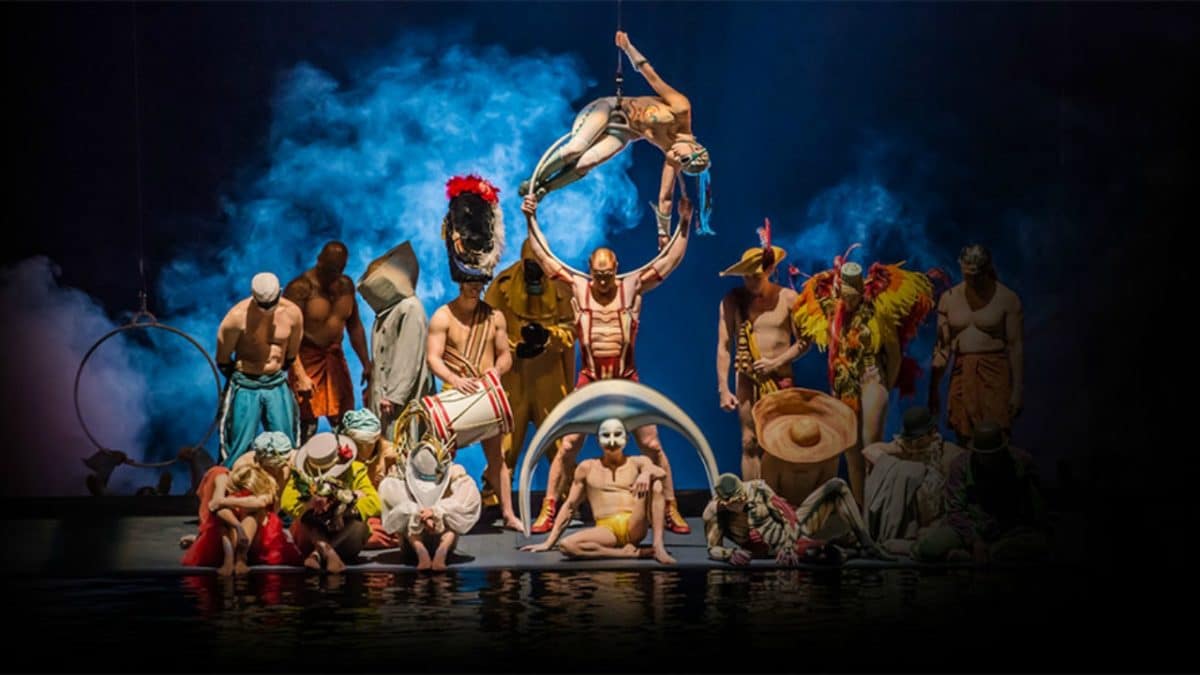 We may receive a commission if you make a purchase.
Las Vegas is home to some of the most jaw-dropping and spectacular shows in the world. No trip to Vegas is complete without seeing at least one of them. From ballets performed in water to mind-bending magic shows, and everything in between, there is a show in Vegas for anyone's taste in entertainment. World-class performers matched with unmatchable production quality means these are going to be shows that truly blow you away. If you're having trouble choosing from the long list of options, we've put together our top 10 best shows in Las Vegas to help you decide.
---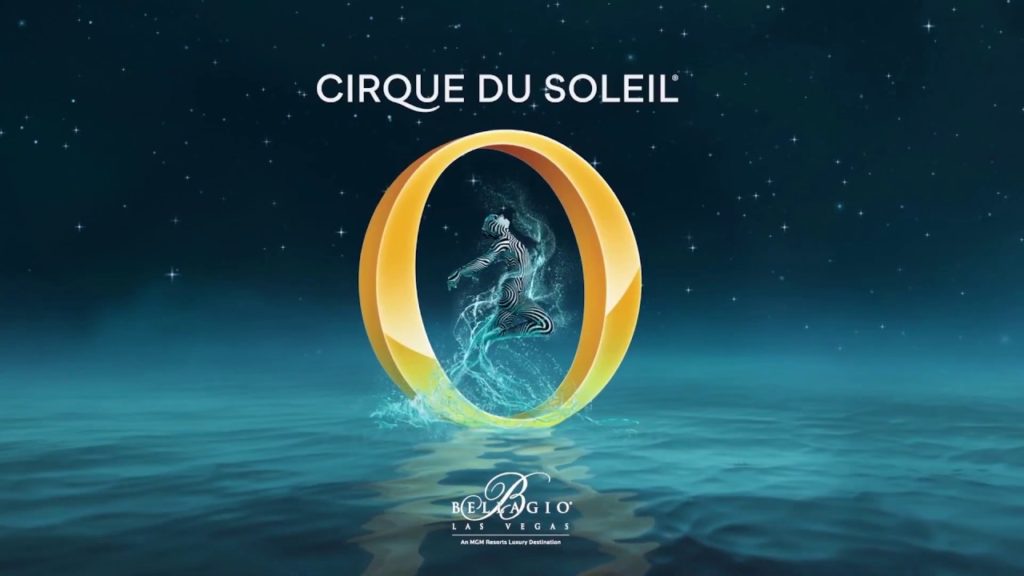 Cirque du Soleil's most popular show in Las Vegas centers around a majestic pool of water. In, around and above the water, world-class acrobats, divers, synchronized swimmers and whimsical characters come together to create a world you've never seen before. If we had to describe "O" in one word, it would be "magical".

Chicago Tribune says, ""O" defies description, as spectacular and inventive a live show as you're likely to find anywhere in the world." The theater this show is performed in reminds you of a regal ballet theater, and is located at the Bellagio. The romantic atmosphere makes it perfect for special date nights. Inside tip: Don't sit too close to the stage or you might get splashed!
---
Best Family-Friendly Show & Best Afternoon Show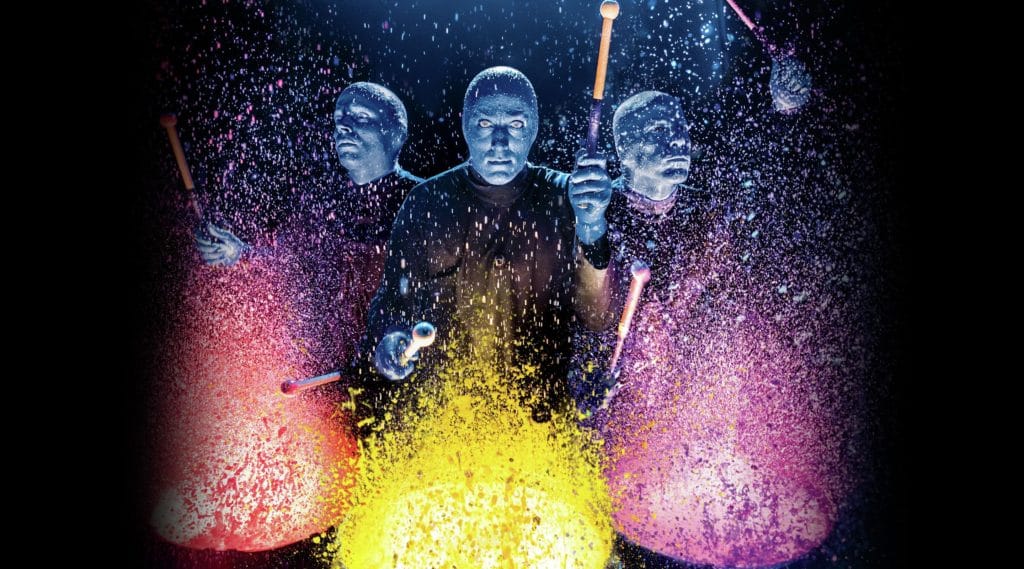 Three bald, blue men capture your imagination and go wild with it in this show performed at the Luxor Hotel and Casino. Their comical exploration of how our world works draws the audience in. Part rock concert, part comedy, Blue Man Group gets you involved and grinning non-stop.

But what do they DO, I hear you ask. Well, all kinds of weird and fascinating things like catching marshmallows in their mouth, playing elaborate drum sets made from PVC piping, and a lot of splashing of neon-colored paint.
The innocent, uplifting feeling of this show makes it a perfect choice for families to see together. If you're not a little kid anymore, you'll feel like you are by the end of Blue Man Group.
---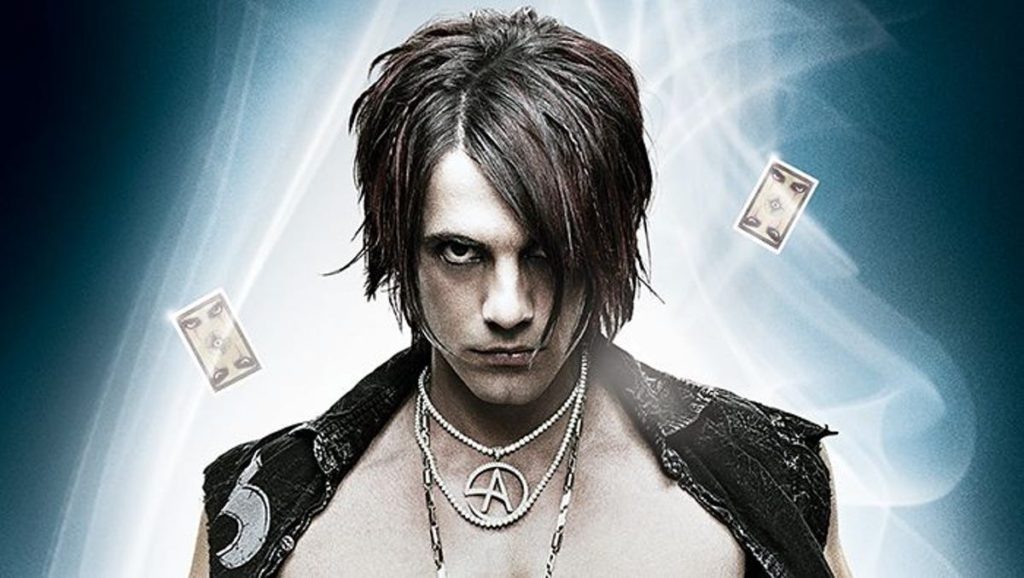 Criss Angel has been hailed as one of the best magicians in the world since his sensational TV program in the early 2000s. Vanish Magazine, the world's largest magic publication, recently awarded him the G.O.A.T. (Greatest of All Time). Now Criss Angel brings his mind-blowing magic to the stage with his Mindfreak show. Las Vegas Sun calls it "The #1 Magic Show of All Time!"
Whether you're already a Criss Angel fan or haven't ever heard of him before, this is one magic show that you'll never forget. He performs his most famous illusions along with brand new, never-seen-before ones, with the charisma and appearance of a rock star. The theater is located at Planet Hollywood and is filled with cutting-edge technology that rivals any pop artist touring show.
---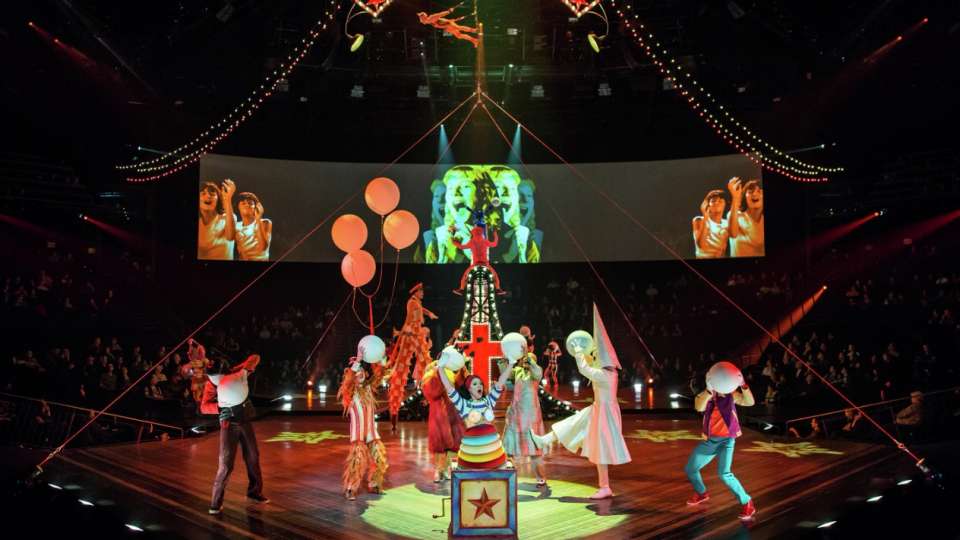 This stunning Cirque du Soleil show, which performs at The Mirage, is inspired by the music legacy of The Beatles. Acrobats, dancers and aerialists perform to The Beatles' most loved songs on a circular stage that can be seen from all angles. That means there are not really many bad seats in the house.
The vibrancy and joy of The Beatles LOVE is contagious, with the performers really interacting with the audience.
One cool thing is, each different area of the theater you sit in has its own unique theatrical experience… different characters run out, interact with the crowd and dance. It's truly immersive. This show is perfect for anyone, not just for fans of the Beatles. It's especially perfect to see with someone you love.
Inside tip: choose seats in row P or further back from the stage so that you can see one of the most stunning visual moments in the show better than others can. (Not giving away the secret!)
---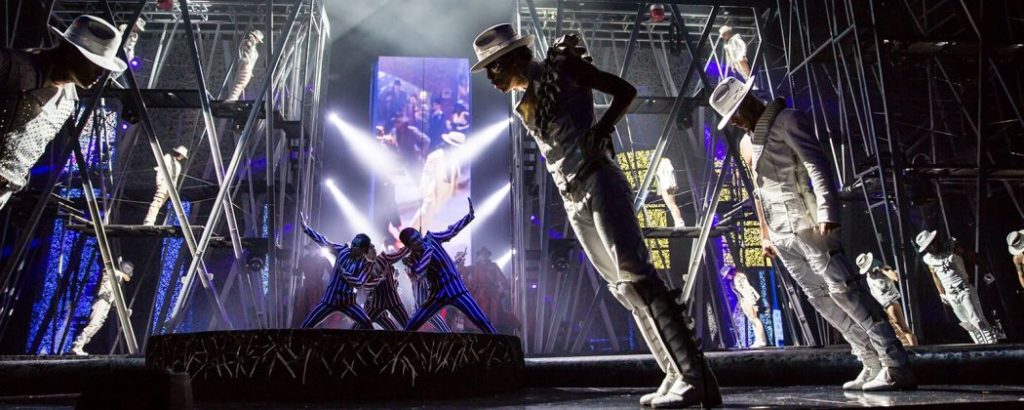 This show is no mere Michael Jackson impersonator act… It's an extremely powerful tribute to the King of Pop that will blow you away. Whether you're a Michael Jackson fan or not, this is a spectacular show to go and see. The production quality is incredible, with state-of-the-art sound, lighting, and even holographics that bring Michael's music to life in a way you've never imagined.
This show has an electrifying vibe, with dancers and acrobats running through the audience, flying in the air above the audience, and even climbing the walls! It performs at Mandalay Bay and is appropriate for adults, kids, couples… anyone who is in for a truly exciting theatrical experience.
---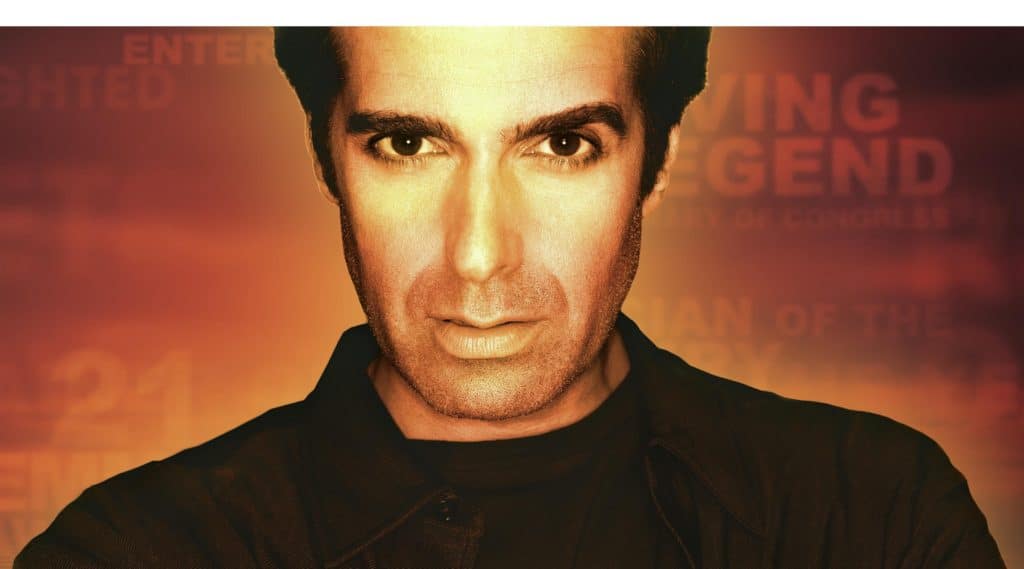 Chicago Sun Times says of this magic show, "Copperfield's spectacular illusion and artistry, will leave you gaping in unabashed amazement". David Copperfield, hailed by Oprah Winfrey as "The Greatest Illusionist of Our Time", definitely had us so increasingly spellbound that by the end of his show we wondered whether he really was… well MAGIC.
Every illusion in his show, even the smaller ones, is mind boggling. The whole audience is constantly gasping, "How did he do that!" While not as showy as Criss Angel's Mindfreak, David Copperfield's show is truly captivating and the illusions are amazing.
David Copperfield performs at MGM Grand, and his show is perfect for adults and kids alike.
---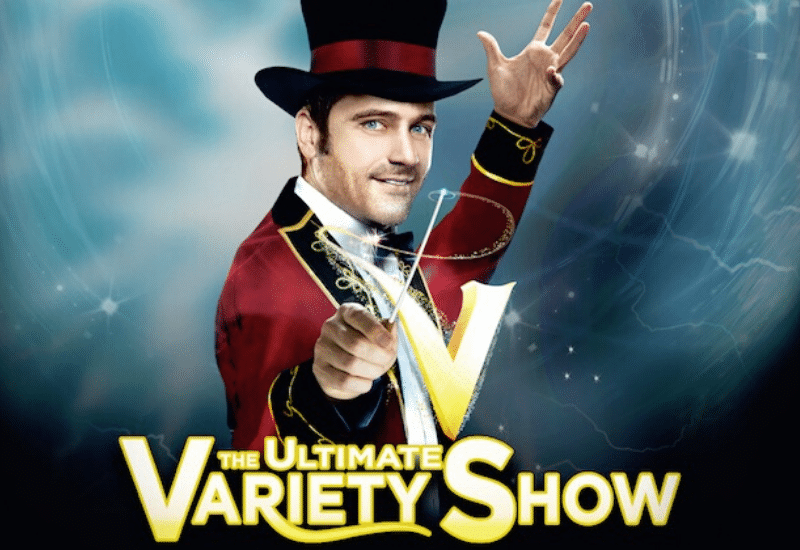 Playing at Planet Hollywood in a special auditorium built for it called the the V Theatre, this highly entertaining Las Vegas variety show features a rotating cast of comics, contortionists, acrobats, jugglers and other great performers, including many who have appeared on TV talents shows. Each night the show changes, so you never know what to expect from these world-class acts. The show is great for kids and adults of all ages, making it perfect for families.
It is a fast-paced show that will keep you entertained the moment it starts. Critics have called it "seven shows rolled into one," with something for everyone.
---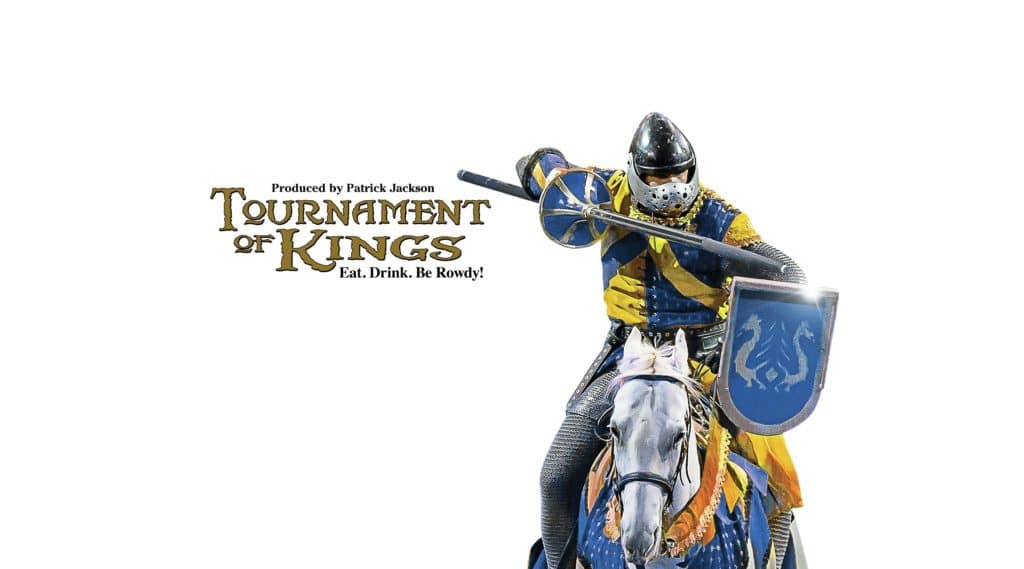 Step into the age of King Arthur with this marvelously fun dinner and show experience. While you feast on a yummy 3 course meal the medieval way (with your hands), knights in shining armor battle it out in a quest for honor and glory. They joust on horses in an arena theater, located at Excalibur, which is oval in shape so viewable from all angles.
Tournament of Kings encourages the audience to get rowdy and join in the fun. Each section of the theater is named after a country of the world, and each country cheers loudly for their hero. The fun and festivities make this show great for kids and adults alike, and it's an especially fun experience to go with a group of friends to celebrate your special occasion.
---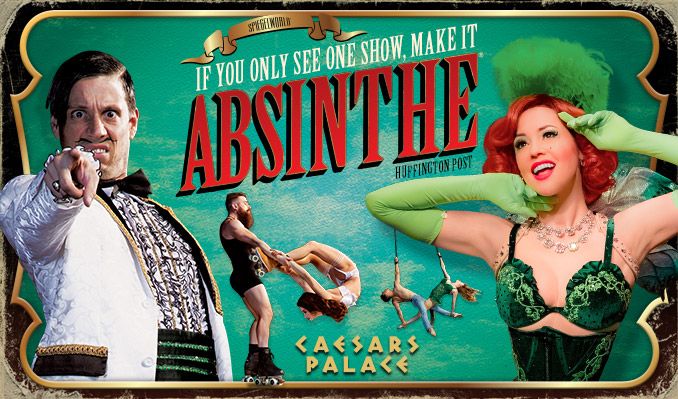 At Caesar's Palace, inside a century-old circus tent made of mirrors and velvet, you'll find Absinthe. As soon as you step inside the tent you'll be transported to a different dimension for a show that NY Times calls "Cirque du Soleil as channeled through The Rocky Horror Show". The highly risky and highly risqué acts draw from the circus, burlesque and cabaret acts of late 19th century Europe, but reimagined for a 21st century audience.
Hosted by Gazillionaire, a filthy rich and wildly eccentric character, this show is performed on a tiny circular stage at the center of the circus tent. This allows the audience to get up close and personal with the intoxicating madness. If you want to see a show that could only fathomably exist in Las Vegas, this is the show to see. In fact, Absinthe was recently named by Las Vegas Weekly, "the greatest show in Las Vegas History".
Absinthe is for audience members aged 18+.
---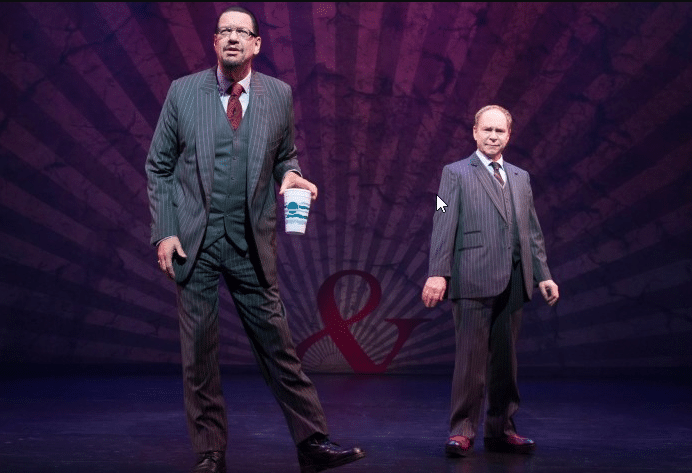 You might know them from their TV series, "Penn & Teller: BS!", which was nominated for 16 Emmy awards. The hilarious comedian / magician duo Penn and Teller are living legends, and you can see them perform at the Rio. They've performed there for 26 years straight, with a show that The Los Angeles Times calls "the single best show in Vegas".
You'll feel connected with these two as Penn (the only one who talks) shares stories with the audience between incredible magic tricks: from intricate sleight-of-hand routines to grand illusions. They even let you in on some of their secrets.
We loved that we got a chance to meet and greet Penn and Teller after the show – as all ticketholders are invited to do.
---
Best After Dark Shows in Vegas
---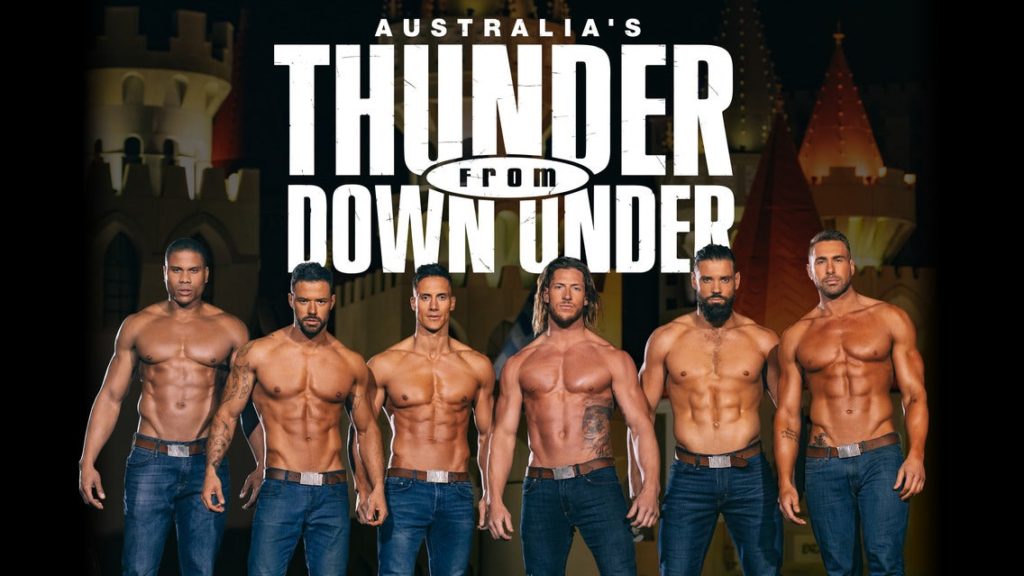 The raunchiest, hottest male revue show in Las Vegas is Thunder From Down Under at Excalibur. You'll meet Australia's hottest blokes in an intimate and interactive environment. This is definitely a must-see if you are planning a girls' night out in Vegas.
The atmosphere in the theater is fun, playful and raucous, like a wildly fun party. It's impossible not to grin from ear to ear watching the seductive, sexy dance moves of these guys with their perfectly chiseled bodies. We also loved how they had a sense of humor about themselves, making the audience erupt into laughter a few times during the show.
---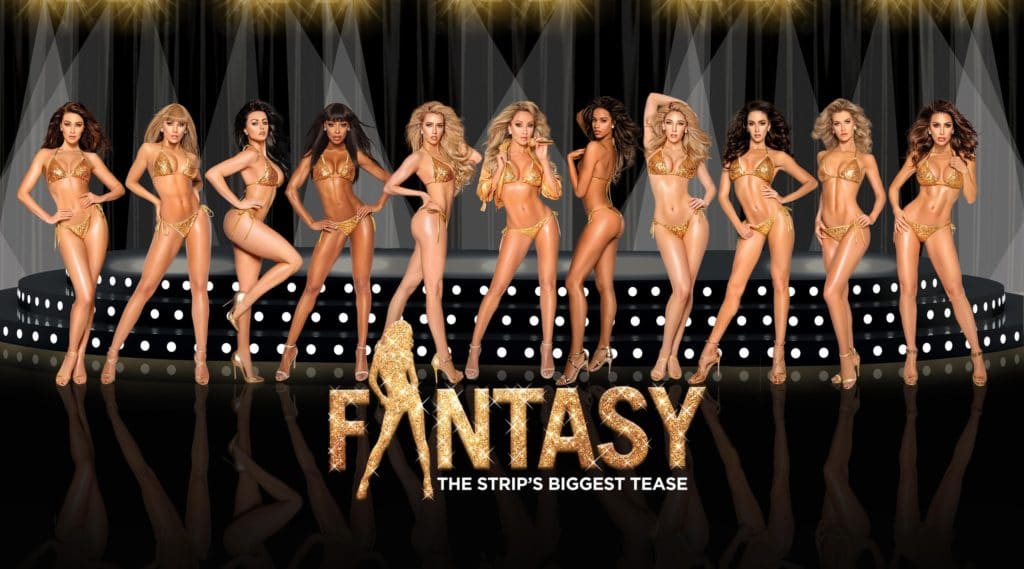 When it comes to adult revues in Sin City, the girls in Fantasy get it right. This year the award-winning show at Luxor is celebrating their 20th year on the Las Vegas Strip. Fantasy is classy, cheeky, sexy and charming at the same time, which is a really difficult combination to achieve. You'll be smitten by the hot bodies and genuinely talented dancing of this group of girls.
Hosted by Lorena Peril, who sings and wise-cracks her way into your heart immediately and keeps the audience entertained throughout, Fantasy is everything and nothing like you imagine it's going to be. And if you reserve seats in the front row you might have a chance at participating in the show… although we can't promise it won't make you blush.
Related: Vegas Show Guide, Getting Discount Show Tickets, Top Magic Shows, Top Cirque du Soleil Shows, Best Adult Shows, Best Family-Friendly Shows, Closed Shows