The Top 10 Best Afternoon Shows in Las Vegas Worth Planning Your Day Around
We may receive a commission if you make a purchase.
You've probably got your wild night in Las Vegas all planned out. But what's something awesome you can do during the day? Going to an afternoon show is a great option because it gets you out of the hot Vegas sun and leaves your evening free for adventures. We've put together this list of our favorite afternoon shows in Vegas, with something to suit everyone's taste in entertainment – from magic to musicals and everything in between.
See all Las Vegas shows here!
---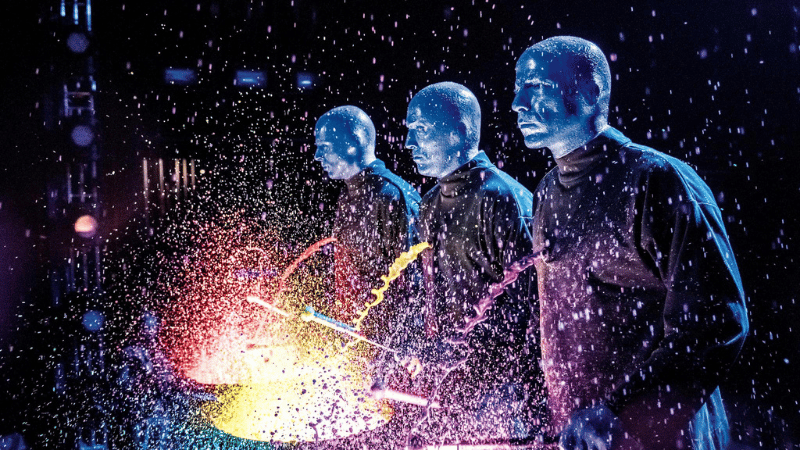 This trio of bald blue men put on a party for all of the senses at Luxor every afternoon. The world-renowned Blue Man Group is guaranteed to put you in a great mood for your night ahead with hilarious antics, creative music-making, and playful energy. We featured this show in our list of the 10 best shows in Vegas.
Watch as the 3 silent characters discover the world around us from a different perspective. This is a show that blurs the boundaries between a rock concert and a comedy sketch show, and it's unlike any show you've seen before. Blue Man Group is great for audiences of all ages, and even leaves the grownups feeling like happy little kids.
---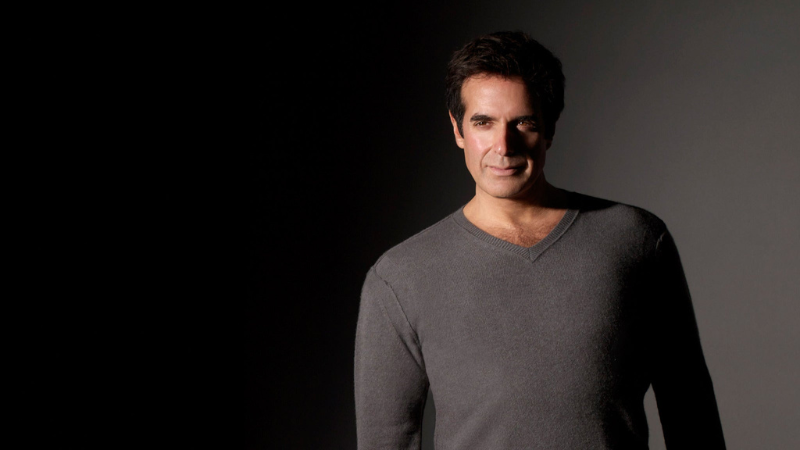 Be prepared for all your preconceptions of what a magic show is to be blown completely out the window within the first 10 minutes of this show. Master illusionist David Copperfield's act is likely going to be the most jaw-dropping magic you've ever witnessed.
Performing in an intimate theater at MGM Grand, David Copperfield gets the audience involved and allows you to see his illusions from up close, without over-the-top pyrotechnics or lighting. That's what gets you inevitably wondering, "is he actually… magic?" An uplifting overall message and a mind-blowing finale make this show one of our top 10 favorite shows in Vegas.
---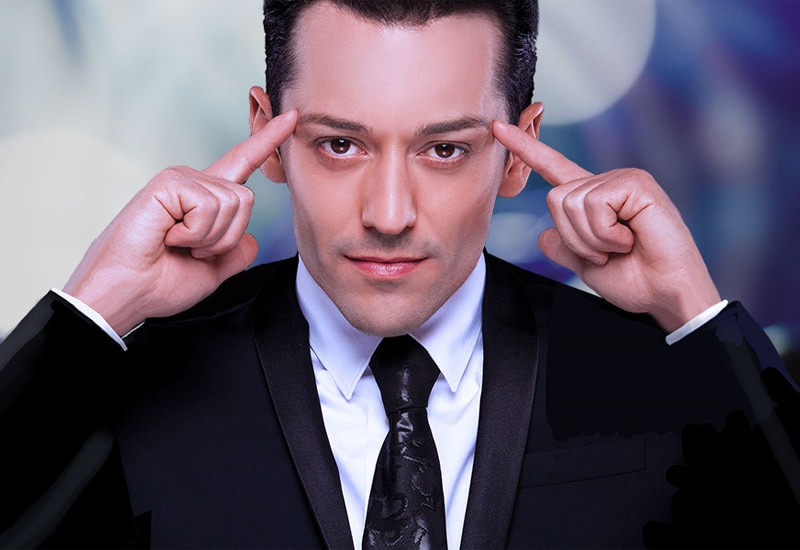 Head to Horseshoe Las Vegas for this afternoon show that will have you questioning whether mind reading is truly possible. Mentalist Frederic Da Silva is remarkably talented at guessing what's on his audience members' minds, and the intimate venue means there are lots of chances for audience participation.
Paranormal Mind Reading Magic showcases Da Silva's mesmerizing talents, including him describing an audience member's drawing while blindfolded, and pinpointing who someone is thinking about. The family-friendly show also features hypnotism tricks that you can volunteer to be a part of.
---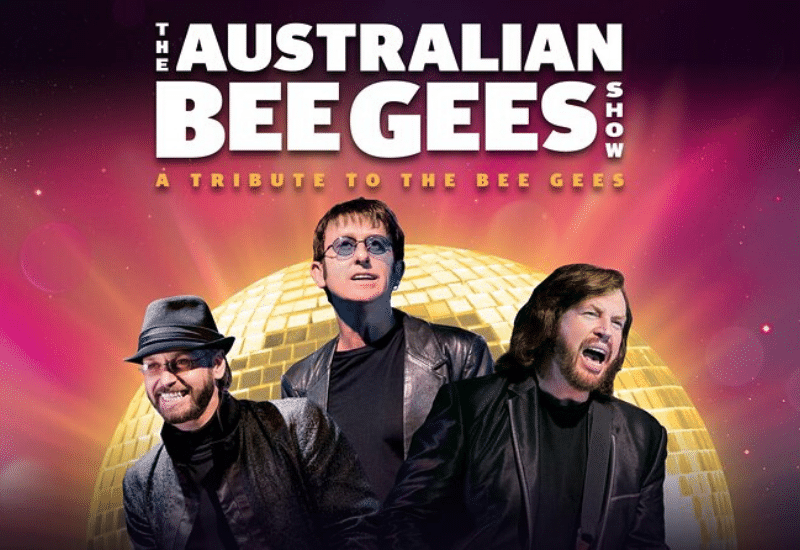 This afternoon show at Excalibur is a tribute to the legendary disco trio, The Bee Gees. You won't be able to help but get up and dance as the talented group performs classics like "Staying Alive" and "You Should Be Dancing" through a state-of-the-art sound system – and luckily, there's a dance floor where you can do just that.
This is no ordinary cover band. The Australian Bee Gees have performed all over the world and are considered the best Bee Gees tribute band on the planet. They recreate the voices and sound of the original band so it almost feels as if you're at a concert of the timeless group themselves.
---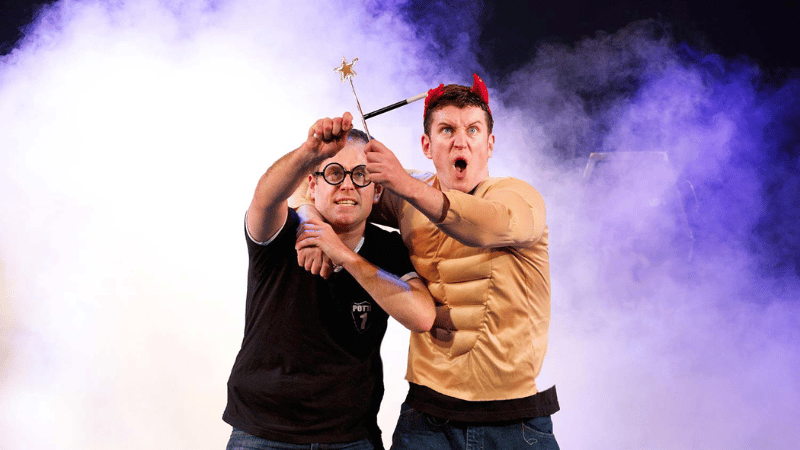 All 7 Harry Potter Books enacted within 70 minutes? That's an awful lot of story to fit into one show, but the cast of Potted Potter makes it happen. You'll be roaring with laughter as the cast acts out epic scenes from the beloved book and movie series using only sheer wit and no-frills props.
This family-friendly comedy show performs at Horseshoe Las Vegas every afternoon, delighting audience members with musical numbers, hilarious costumes, and out-of-breath hurrying. Whether you're a huge fan of Harry Potter or are totally clueless about the series, you'll be bent over laughing at this awesome show.
---
This thoroughly entertaining afternoon show at Excalibur combines laugh-out-loud humor with impressive feats of magic. Mac King is not what you'd expect in a Vegas magician: he wears a plaid suit and a bowl haircut. But his charm and wit are undeniable as he performs surprising illusions for the audience.
Some of the most memorable magic tricks in the show involve a bowl of live goldfish, some of whom appear in Mac King's mouth or over the heads of audience members. If you're not sure whether you're in the mood for a comedy or magic show, this is the perfect choice for the whole family.
---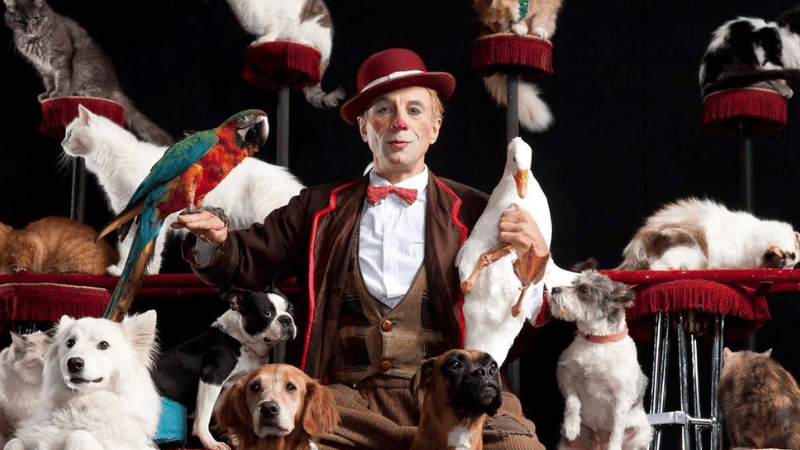 Adorable pets galore take center stage in this production by comedian and animal trainer Gregory Popovich. The furry and feathered stars of the show were rescued from shelters and trained to perform seriously impressive (and seriously cute) tricks, and it's clear that they love doing them.
Popovich Comedy Pet Theater is the perfect choice of afternoon show for pet lovers both young and old. Performing at Planet Hollywood's V Theater, the show features cats, dogs, geese, macaw parrots, goats and a miniature horse.
---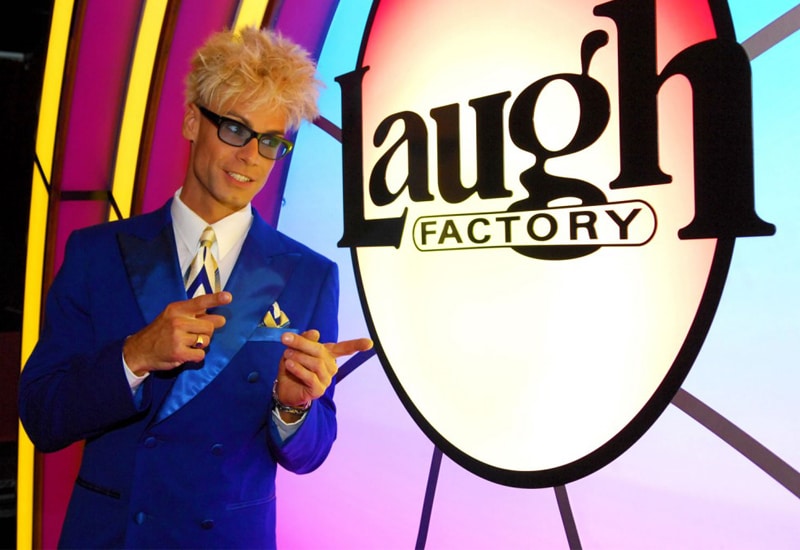 If you're one of the millions of people who caught Murray the Magician on America's Got Talent, his incredible illusion of making an entire train disappear will probably stick with you forever. Now you have a chance to catch him performing right before your eyes at the Tropicana in Las Vegas.
You'll be gaping in disbelief at this award-winning magician's illusions and you'll even have opportunities to interact with the performance. The intimate theater Murray the Magician performs in makes his tricks even more mind-boggling, as you can watch them up close and from different angles. A must-see afternoon show in Vegas.
---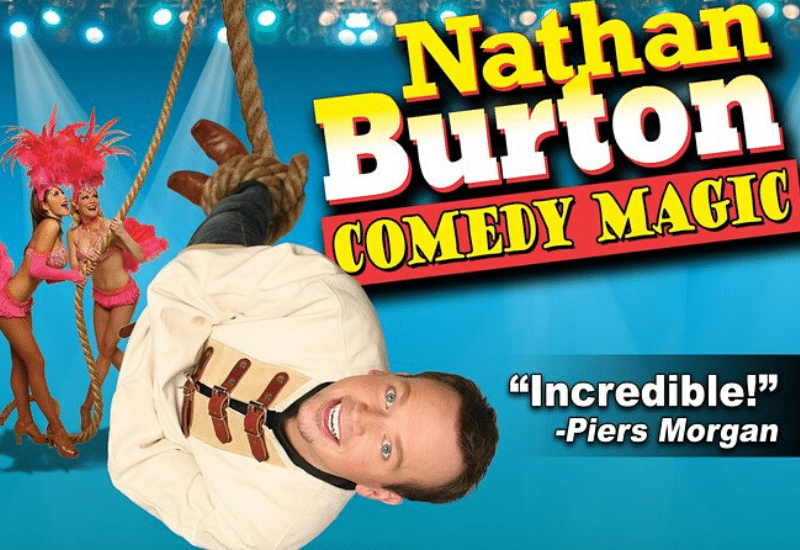 This afternoon show at Planet Hollywood is a delightful combination of hilarious humor and astonishing magic. You might remember Nathan Burton from his TV appearances on America's Got Talent, where he showcased his talented illusions and charming comedic wit.
This show features gorgeous Vegas showgirl assistants and wacky props in an intimate theater where you can sit up close to the magic. The whole family will get a kick out of Nathan Burton Comedy Magic Show.
---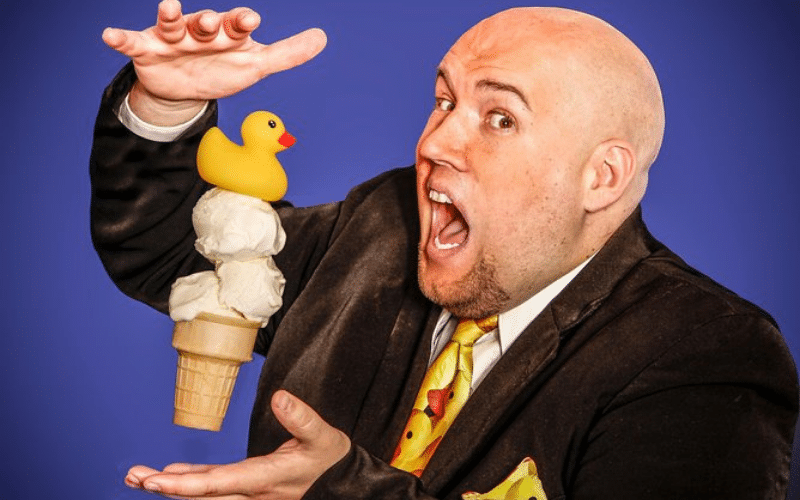 Audience members are raving about comedian-magician Adam London's afternoon show at The Orleans. Laughternoon will have audience members of all ages roaring with laughter and stunned by talented magic tricks at the same time.
Adam London's sleight-of-hand magic skills are impressive as he takes classic magic tricks and makes them his own with a great sense of humor. He's performed in comedy clubs all over the world, and now you can catch him live in Las Vegas.
View all Las Vegas shows HERE!