The Sphere Is Coming To Las Vegas – Here's Everything You Want To Know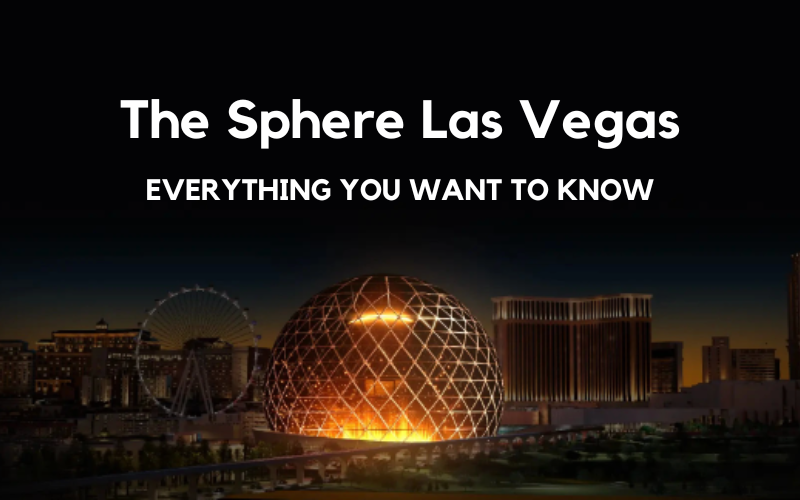 We may receive a commission if you make a purchase.
There's been a hum of excitement in the air about a new entertainment venue being built in Las Vegas. For most people, it started with a mysterious Superbowl ad that featured U2 and a spherical object floating over Sin City. For Vegas locals, it's been an enormous construction site that's been taking shape for years behind The Venetian.
The words on everyone's lips are: what is this Sphere? In this article, we'll uncover all the details we know about this groundbreaking new structure.
---
What Is the Las Vegas Sphere?
It's a Record-Breaking Construction
In 2018, developers Madison Square Garden Entertainment began the creation of Sphere: the most expensive Las Vegas entertainment venue ever built (estimated at $2.3 billion). When it's completed, the Sphere will be the world's largest spherical structure, containing the world's largest and highest-resolution LED screen. It is set to change the Vegas skyline, as well as the entertainment industry, forever.
It's a Spectacular Structure
Located just east of the Las Vegas Strip, behind the Venetian, this incomparable piece of architecture will stand over 360 feet tall and more than 516 feet wide. You'll be able to see the Sphere from space, lit up by 60,000 square feet of programmable lighting. They're already testing portions of this outer lighting as we speak, which is building anticipation within the city.
It's a Benchmark for Entertainment
The Sphere is planned to be an entertainment venue that will host mind-blowing concerts, award shows, films, and perhaps even sporting events like wrestling and boxing matches. With a total capacity of 20,000 people, Madison Square Garden Entertainment's CEO James L. Dolan says that Sphere isn't just a venue – it's "a new medium that will redefine entertainment".
---
Sphere is scheduled to open in Fall of 2023, and it's something you won't want to miss out on experiencing for yourself.
---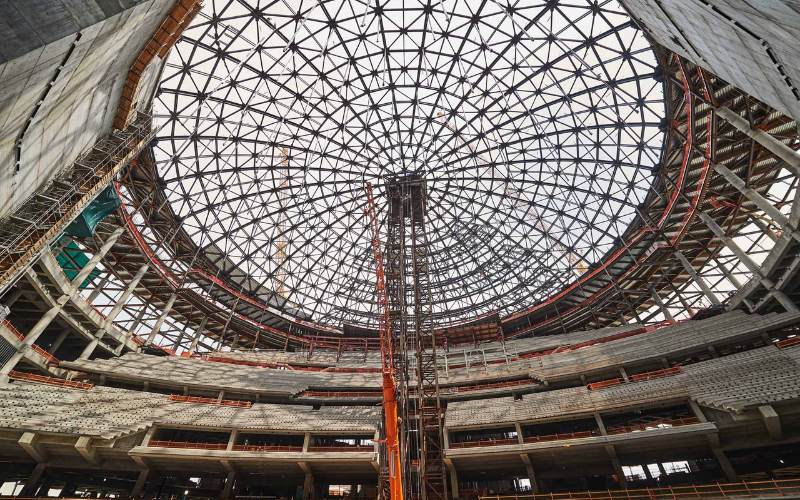 How Has the Sphere Taken Shape?
With Some Changes of Plan
Construction on the Sphere began in 2019 and it was originally expected to open its doors in 2021, but delays came in the form of supply chain issues because of Covid-19. The huge construction project has also surpassed its original expected budget by approximately $1 billion. So what's gone into the creation of the Sphere?
With Lots of Science and Math
The planning stages of the Sphere took the form of a whole lot of ancient mathematical formulas applied to cutting-edge technology and engineering. The Sphere's website gives insight into the fascinating design of the venue and the calculations that went into it, including the Finite Element Method, Geodesic Math, the Law of Sines, and Pi.
With Some Insanely Heavy Lifting
The 13,000-ton steel-domed roof of the Sphere was quite a feat to build. It required the use of the 4th largest crawler crane on earth, which itself took 18 days to assemble. 32 trusses were installed as part of the roof, each weighing 100 tons. After that, 6,000 cubic yards of concrete were pumped onto the roof, weighing another 10,000 tons. But the cool thing about this incredibly heavy roof is that it's self-supporting – it's able to support 42 million pounds of weight.
---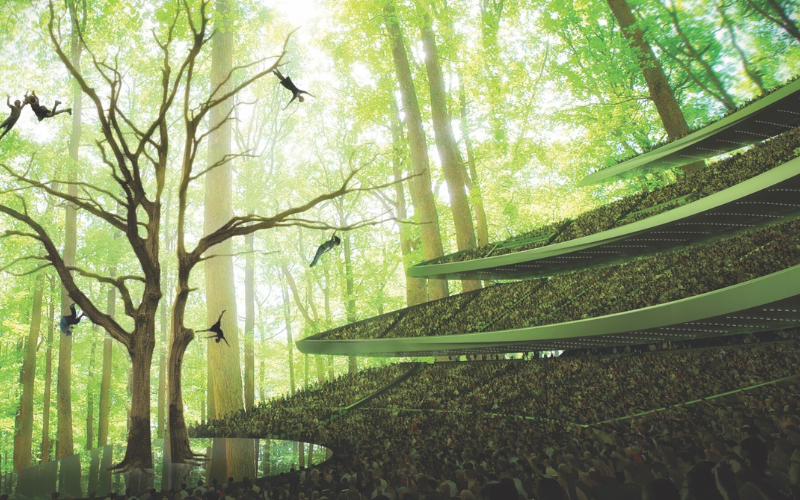 What Will the Sphere Experience Be Like?
Stunning Visuals
Inside the Sphere is where the magic happens. The venue will have 17,500 seats, standing room only for 2,500 people, and 23 VIP suites – a total capacity of 20,000 people. A screen the size of 3 football fields reaches up, over, and behind the audience, fully immersing you in the viewing experience. And it's a screen with 10 times higher resolution than the best HD TV out there. Cool!
Magnificent Sound
The mindblowing sound system uses acoustic "beamforming" technology along with 157,000 ultra-directional speakers. This results in every seat in the house hearing what's on stage perfectly, while creating unique sound experiences for every individual guest. The Sphere's infrasound haptic system will enable you to actually feel the sound through vibrations.
Immersive Technology
That's not all. You'll be able to fully experience the performance on stage with 4D technology that allows you to smell the flowers on screen, feel the wind in your face, and hear sound effects as though they're happening right beside you. In other words, the Sphere is about as extravagant as you'd expect Las Vegas to get.
---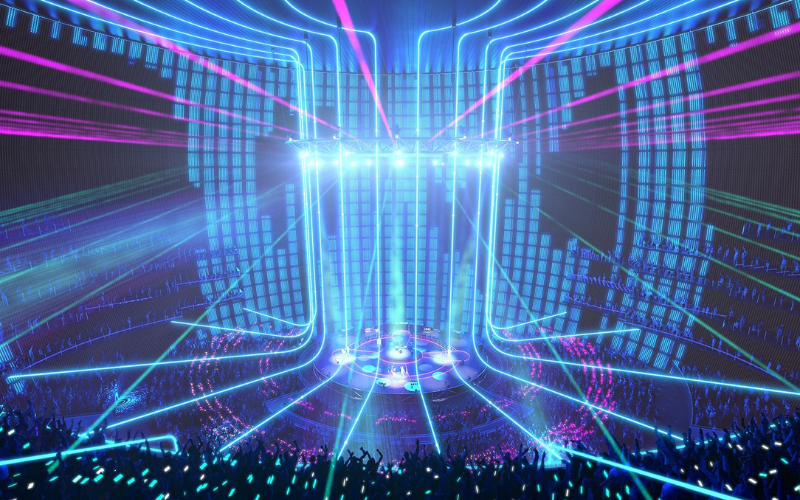 What Shows Can You See at Sphere Las Vegas?
U2: UV Achtung Baby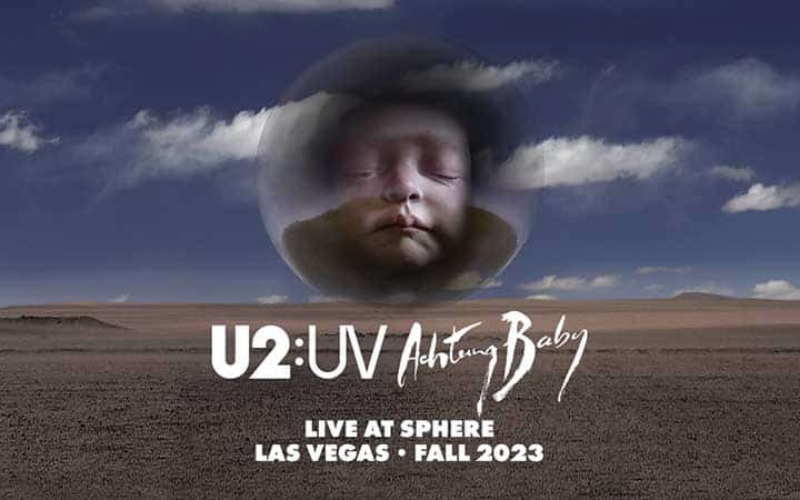 The rock legends U2 will be in concert for the first time in 4 years, and they've chosen this remarkable venue to perform in. U2's members felt they couldn't turn the opportunity down when they had a chance to see what the Sphere was capable of. The Edge described why he was drawn to the venue:
"The beauty of the Sphere is not only the groundbreaking technology that will make it so unique, with the world's most advanced audio system, integrated into a structure which is designed with sound quality as a priority; it's also the possibilities around immersive experience in real and imaginary landscapes. In short, it's a canvas of an unparalleled scale and image resolution and a once-in-a-generation opportunity. We all thought about it and decided we'd be mad not to accept the invitation."
Ticket prices for U2's "UV Achtung Baby" residency at the Sphere aren't cheap: they start at $995. But if you can afford it, this is one concert that is worth seeing. You can buy tickets here.
Postcard from Earth
Postcard from Earth, the Sphere Experience, is an entertainment experience that's custom-designed for the Sphere's technology. You'll get a fully-immersive experience that includes all the cool things we've talked about: visuals and soundscapes beyond anything you've seen or heard before, along with seat haptics, 4D sensations, and more.

Postcard from Earth is only for audience members aged 6 and older. Tickets cost between $49 to $199, with a limit of 8 tickets. You can buy tickets here.