The Top 7 Best Mind-Reading and Hypnotism Shows in Las Vegas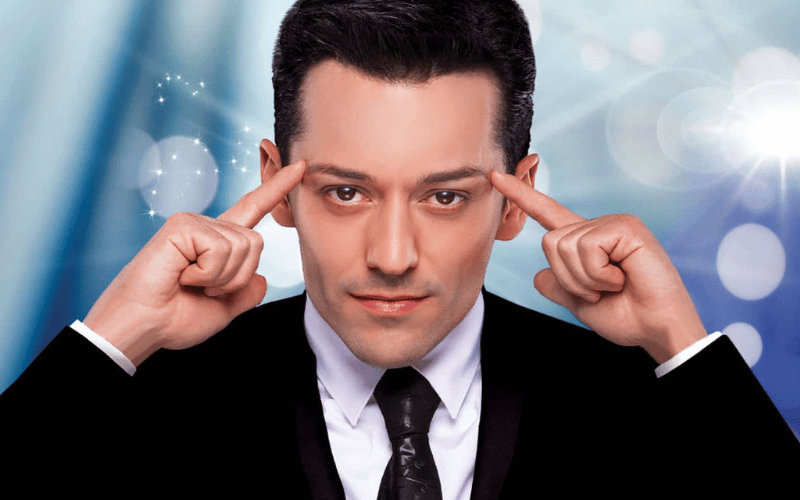 We may receive a commission if you make a purchase.
Nothing is surprising in Las Vegas, a city where the extravagant and extraordinary are just things to be expected. Even then, the mind-reading and hypnotism shows in Vegas will leave you stunned, bewildered, and highly entertained. Take a look at this list of our favorite mentalist shows in Vegas, from hilarious hypnosis to mystical mind-reading.
See all Las Vegas shows HERE!
---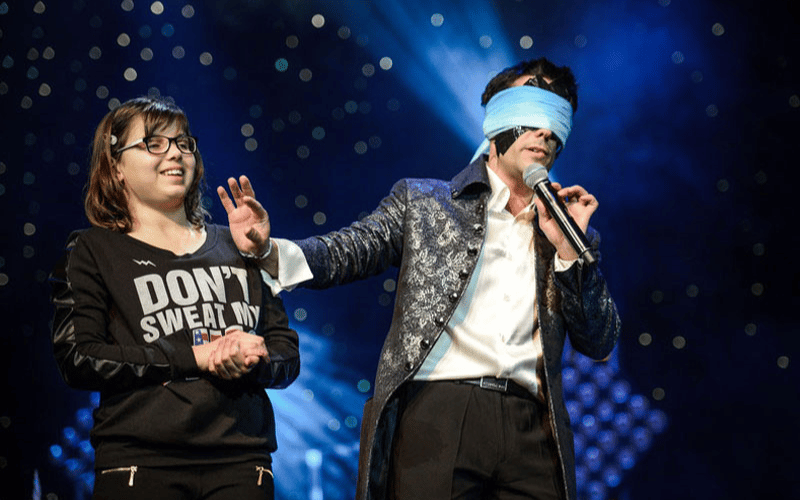 1. Paranormal Mind Reading Magic
Frederic Da Silva has been voted the Best Mentalist in Europe, and now he has his own Las Vegas show at Horseshoe Las Vegas that's blowing people's minds. Paranormal Mind Reading Magic showcases Frederic's very convincing ability to peer inside the minds of others, making even the skeptics in the crowd wonder if he's actually psychic.
Celebrity Radio calls him the "Best Vegas Showman", with a charismatic stage presence and great sense of humor that keeps the crowd on the edge of their seats. Frederic pulls off impossible feats like naming a person you're thinking of, or what's in your pocket. With lots of audience interaction, you could be lucky enough to become part of the show!
---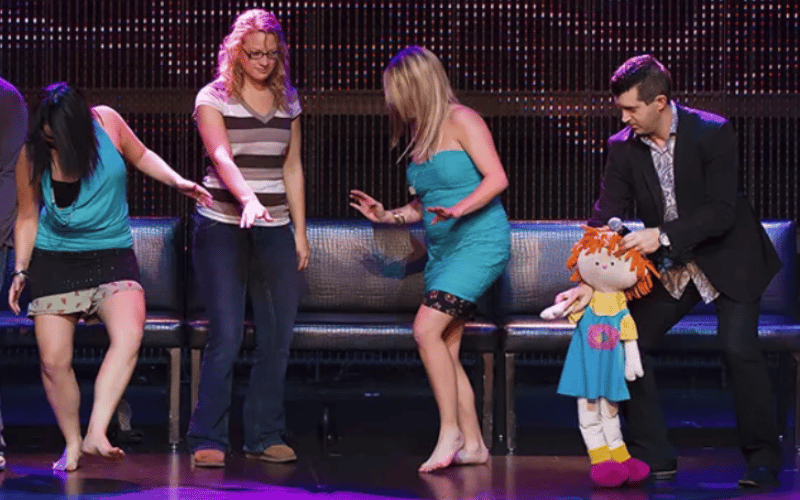 2. Marc Savard Comedy Hypnosis
Marc Savard began hypnotizing people as a profession when he was only 19, and is now one of the world's most respected hypnotists. He works with pro athletes to bring home gold medals, and has one of the funniest and most remarkable shows in Las Vegas: Marc Savard Comedy Hypnosis.
Audience members get a chance to volunteer and become the stars of the show. Marc Savard mesmerizes the volunteers to do hysterically funny things on stage that often leave the audience crying with laughter. Performing at Planet Hollywood, this uniquely entertaining show highlights the power of hypnosis like you've never seen it before.
---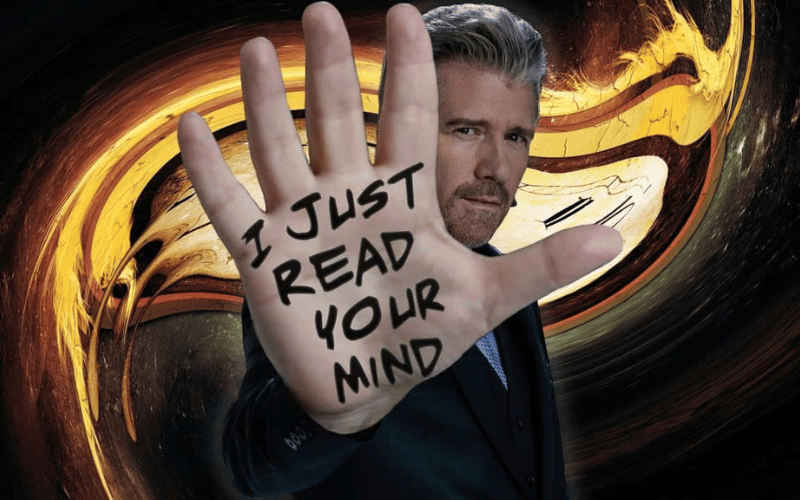 3. Banachek's Mind Games
Penn & Teller call Banachek the "Greatest Mentalism Act in the World", but there's something fishy about his show. Banachek doesn't believe in magic whatsoever, and encourages his audience members to hold the same skepticism. Even when you know that all of the illusions in Banachek's Mind Games are brilliantly subtle illusions, you will still find yourself wondering if he's tapping into the paranormal.
Banachek works as a consultant for many of the top magicians and mentalists in the world, including David Copperfield and Criss Angel, so you know he's really good at his craft. Performing at The STRAT, this mind-blowing show starts with an act that will have you gasping in astonishment, and holds up to this standard for the entire performance.
---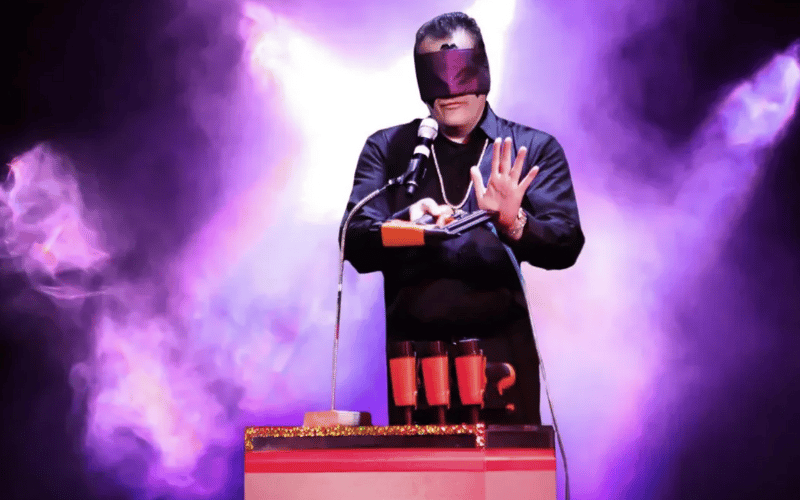 4. The Mentalist
Gerry McCambridge, also known as The Mentalist has wowed the world with his spookily accurate mind-reading abilities for decades. You may have seen his popular TV show on NBC, and now you can see him live on stage at Planet Hollywood. Readers of the Las Vegas Review Journal voted this stunning show the "Best Magic Show" in Vegas.
The experience is different every night because of the level of audience interaction, which makes the mind-reading feats even more astonishing. This is the longest-running mentalist show in Las Vegas for a reason: it's a funny and fascinating show that will make you wonder if what you're seeing on stage is real.
---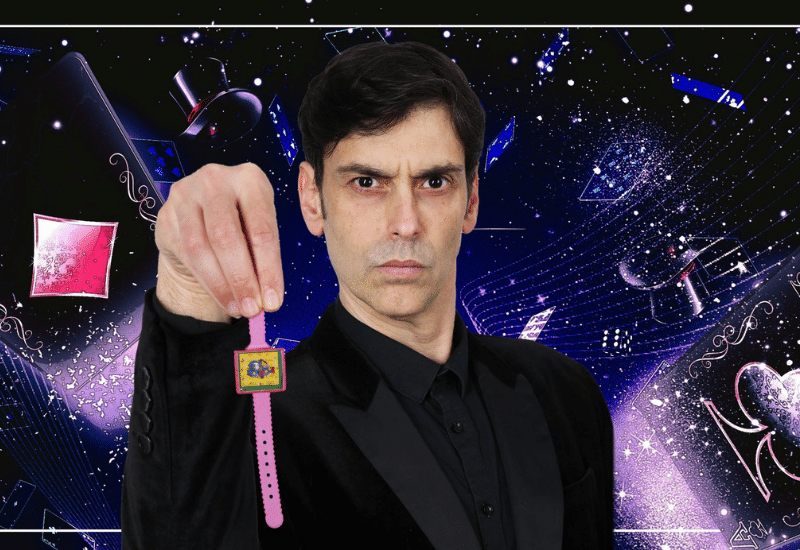 5. Lioz Show – "This Is Not Comedy"
Simon Cowell from America's Got Talent called Lioz a "comedy genius"… but Lioz takes his craft very seriously. With a completely straight face, he'll tell you that he is skilled in the art of telekinesis, but his illusions are more hilarious than mysterious – and that's what makes this show such a hit.
Lioz Show – "This Is Not Comedy" features his well-known illusions as well as brand new, never-seen-before acts, and every single show is different from the one before it. There are fun chances for audience interaction, musical numbers, and some incredibly funny (sorry Lioz) illusions. You can see Lioz perform at Horseshoe Las Vegas.
---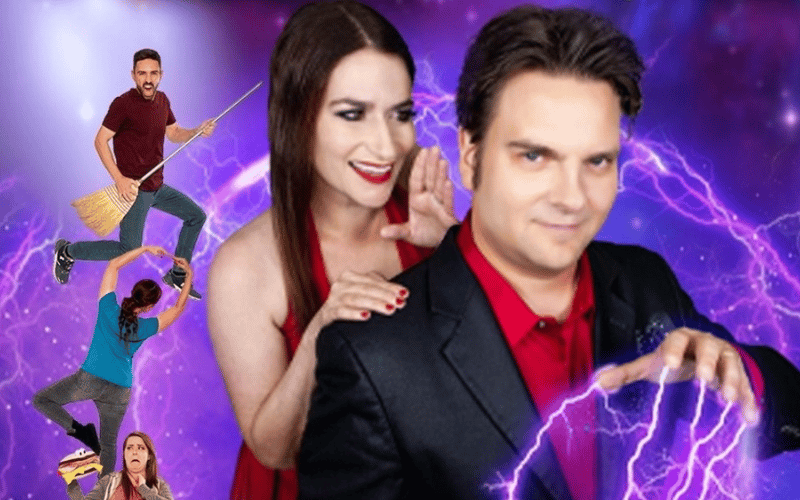 6. Hypnosis Unleashed Starring Kevin Lepine
What's more exciting than being on Fremont Street in Downtown Vegas? Going to an awesome show there! Hypnosis Unleashed Starring Kevin Lepine performs at 4 Queens and is guaranteed to make you laugh out loud. You might even get a chance at becoming one of the stars of the show.
Kevin Lepine is known by many as the "rockstar of hypnosis" because of his fast-paced, witty stage presence. He takes volunteers from the audience and puts them in a trance where they'll do just as he commands – and the wacky things they do on stage are absolutely hilarious to watch. The show's family-friendly humor makes it a must-see with the kids.
---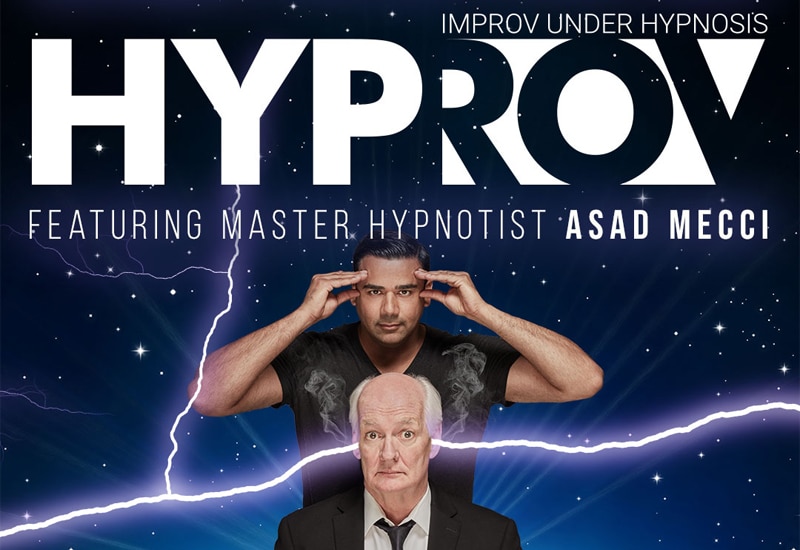 7. Hyprov!
If you like comedy, improv, and hypnosis, this is the perfect show for you. Hyprov! combines incredible hypnosis with hilarious comedy.
Each show is truly unique and you can never guess how the night will play out. 20 audience members get on stage to get hypnotized by world-renowned master hypnotist Ash Mecca. Once under his spell, they are told to do wild and crazy things on stage that will have you laughing hard. A line-up of comedians, such as Colin Mochrie and Amber Nash from "Whose Line Is It Anyway?," add to the fun as they interact with the participants and audience to have you laughing out of your seat.
Hyprov! runs for approximately 85 minutes at Harrah's showroom in Harrah's Hotel & Casino
See all Las Vegas shows HERE!
Featured Mind Reading / Hypnotism Shows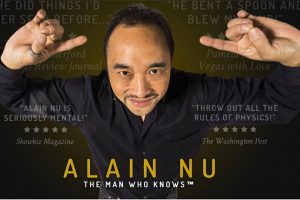 from $32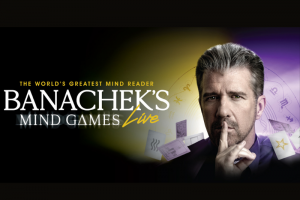 from $26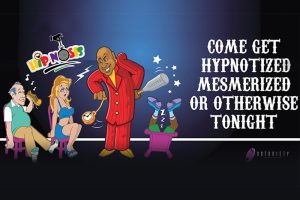 from $24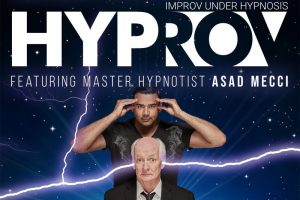 from $35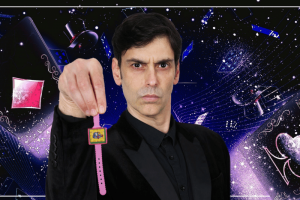 from $24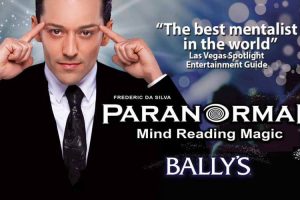 from $28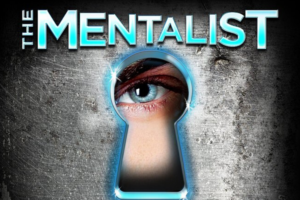 from $42