Top 10 Best Family-Friendly Shows in Las Vegas 2023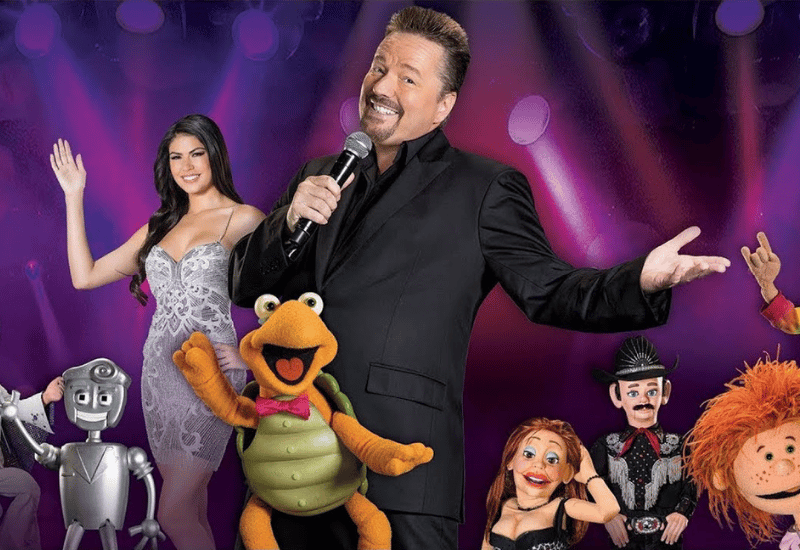 We may receive a commission if you make a purchase.
Las Vegas isn't just a playground for adults – there's a wide range of adventures and entertainment in this city that the whole family can enjoy. There are a number of world-class shows in Vegas that are made with kids in mind, with age-appropriate humor and content. Here are our top 10 best family-friendly shows in Vegas.
View all Las Vegas shows HERE!
---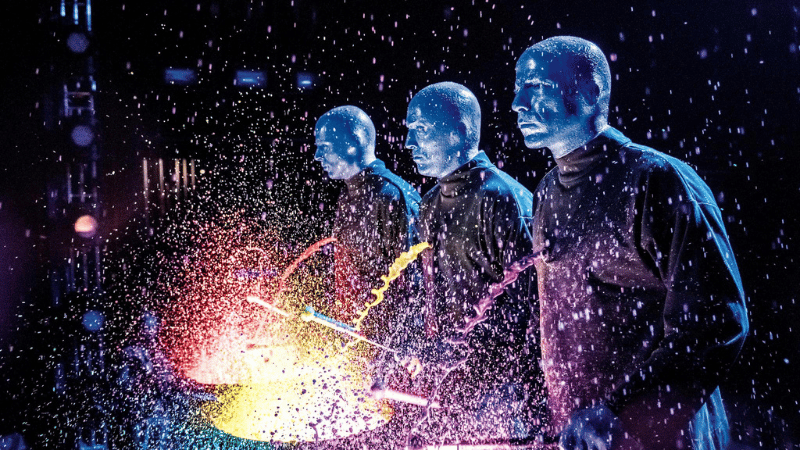 1. Blue Man Group
Meet the weird and wonderful men in blue as they explore the world from an outside perspective. This delightful show at the Luxor is a combination between a family-friendly rock concert, variety show, and comedy show. It's also kind of like being at a party, with fun audience participation that will make any audience member feel like a happy little kid.
Blue Man Group are known for their amazingly complex instruments made out of PVC piping, and you'll get to see them playing these remarkable contraptions. But they'll also catch marshmallows in their mouths, shoot neon paint out of their chests, and more! With state-of-the-art visual projections, amazing props, and a live band, this show is a sensory experience the whole family will enjoy.
---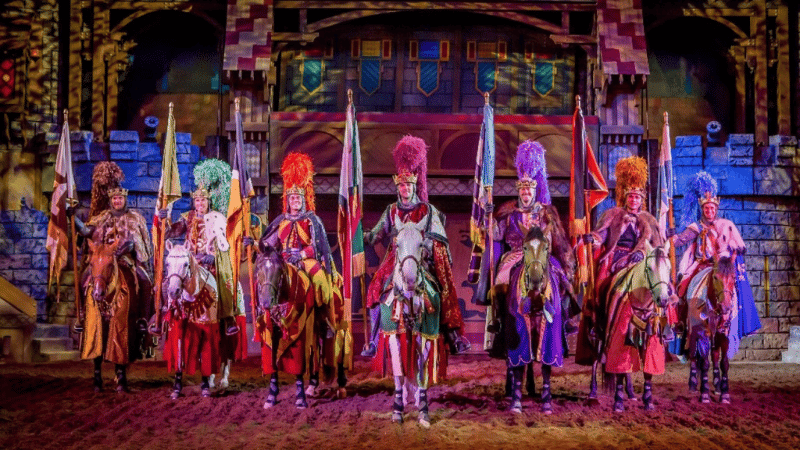 2. Tournament of Kings
Eat, drink, and be merry at this awesome Medieval-themed dinner show at Excalibur. The audience at Tournament of Kings is divided into different "countries", with each country cheering for its king as he completes acts of courage. Jousting on horseback is just part of the excitement in the evening's festivities.
The production value of this show is top-notch, with pyrotechnics, amazing props, and talented performers. A couple inside tips: try to get tickets for sitting in the Dragon section, the only section where you cheer for the bad guy. If you're celebrating something special, speak to the box office and you might be able to have the wizard announce the occasion during the show.
---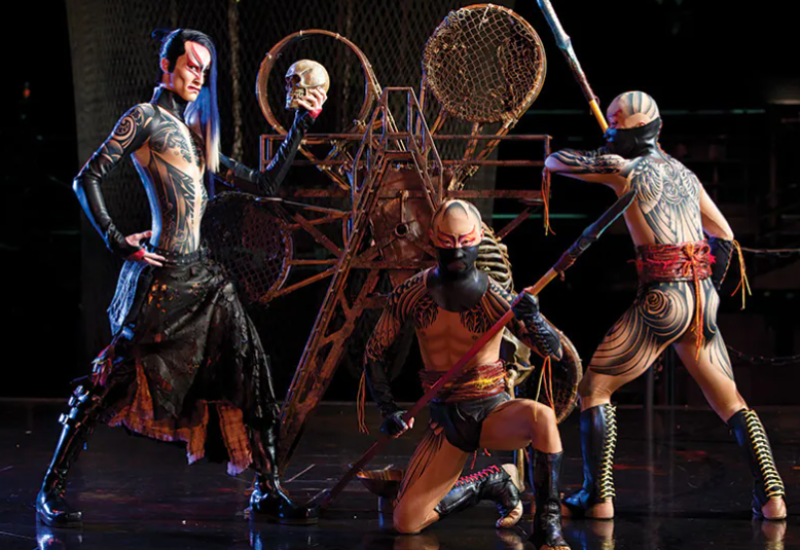 3. KÀ by Cirque du Soleil
This action-packed show by Cirque du Soleil will have the whole family on the edge of their seats. KA tells the story of 2 twins who are separated at a young age, and the perilous journey they go on to find each other again. Performing at MGM Grand, this breathtaking show takes place on a stage that moves around for each scene – sometimes even leaning vertically while the characters climb it.
KA combines martial arts and acrobatics to create a series of epic battles that test the inner spirits of the main characters. The Los Angeles Times says this show "may well be the most lavish production in the history of Western theater. It is surely the most technologically advanced."
---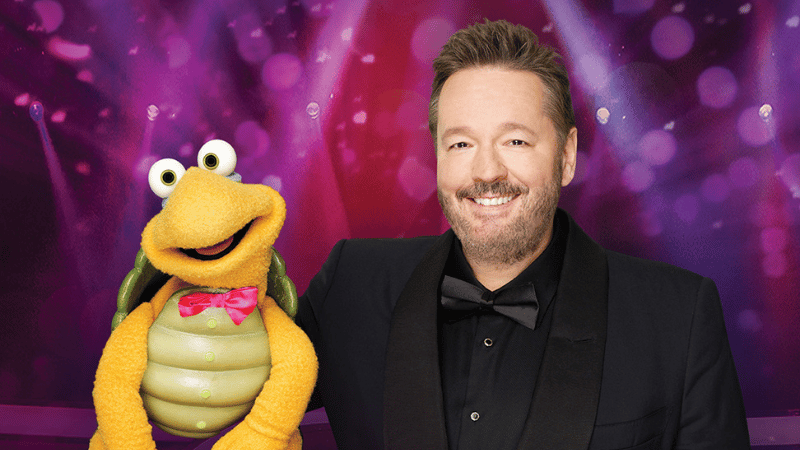 4. Terry Fator: Who's the Dummy Now?
You may have seen Terry Fator's highly entertaining ventriloquism when he won "America's Got Talent" in its second season. Now he has his own Las Vegas show at New York New York, which is the perfect family-friendly combination of singing, comedy, and shockingly good celebrity impersonations.
Terry Fator: Who's the Dummy Now? stars Terry's crew of puppet characters, from the famous Winston the Impersonating Turtle to a puppet version of David Bowie. It's impossible not to be impressed by the fact that it's one guy doing all the voices, singing and impersonations – while puppeteering flawlessly.
---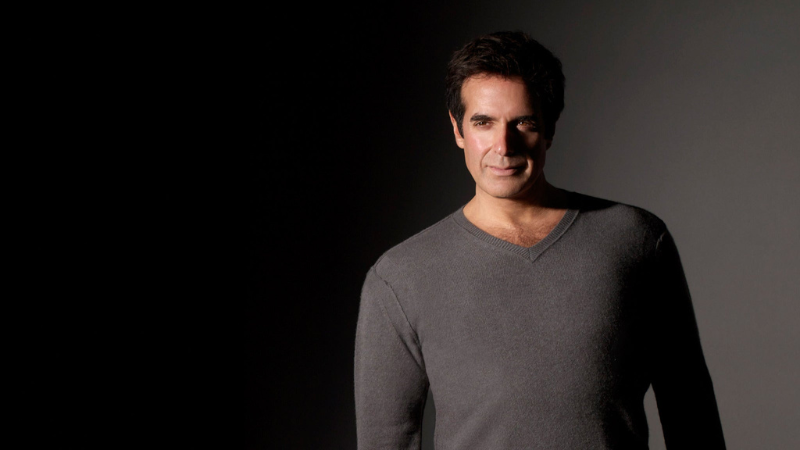 5. David Copperfield
The legendary magician who Oprah Winfrey calls "The Greatest Illusionist of Our Time" puts on a jaw-dropping show that's just as enjoyable for kids as it is for adults. Performing in an intimate theater at MGM Grand, you'll get to see the master illusionist at work from close up, making his mindblowing sleight-of-hand tricks all the more impressive.
Lots of audience participation, especially in the epic large-scale illusions, makes everyone feel like they're a part of the magic that's happening on stage and all around the theater. The show has a wonderful message at its center of believing in your dreams that ties in with David Copperfield's own childhood. A must-see show for the whole family.
---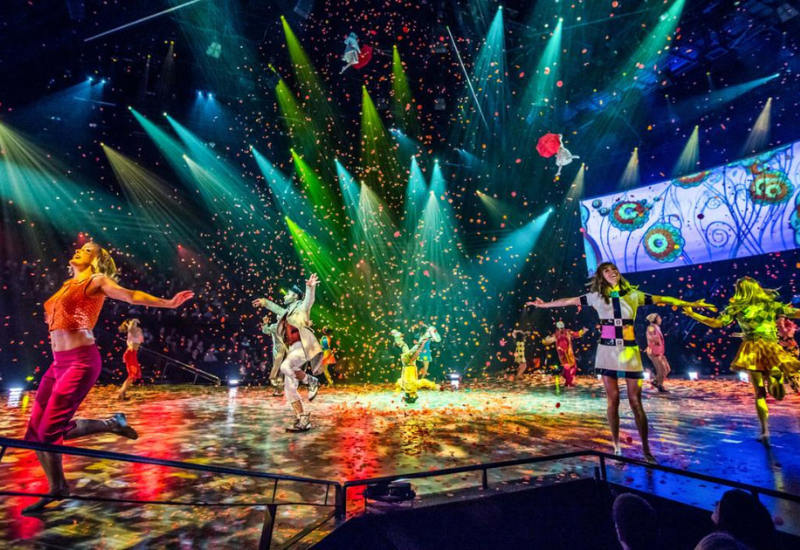 6. The Beatles LOVE by Cirque du Soleil
This heartfelt tribute to the Fab Four by Cirque du Soleil is a joyous celebration of love in all its forms. Performed at The Mirage on a 360 degree stage, The Beatles LOVE is different depending on your point of view. Anywhere you sit in the circular theater, you'll have a completely different experience of the show.
Set to a Grammy award-winning soundtrack of The Beatles' most popular songs, this energetic and uplifting Cirque show uses dance, acrobatics, trampoline acts and more to create their own interpretations. This visually stunning show will have you laughing, crying, and singing along.
---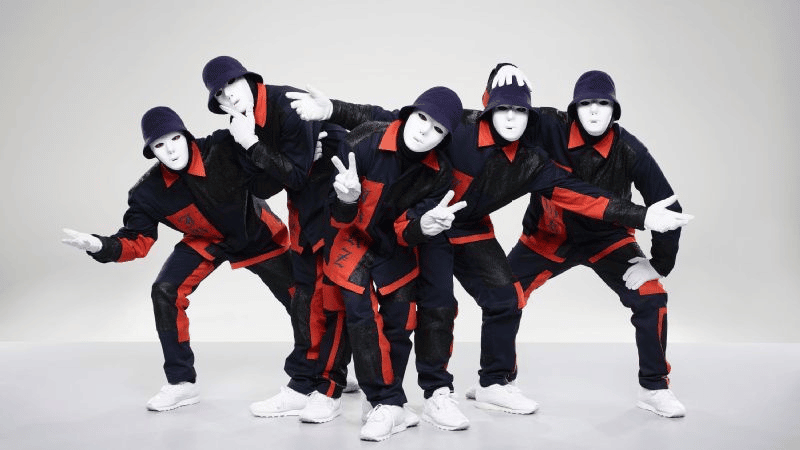 7. Jabbawockeez: Timeless
This super-talented dance crew won "America's Best Dance Crew" in 2008, and since then has gone on to stun the world with their intricately choreographed dance routines. Cut to 2022, and Jabbawockeez: Timeless marks the 10 year anniversary of their residency on the Las Vegas Strip.
Their highly creative dance numbers are complimented by the crew's trademark white masks and white gloves, unifying them as a group. Featuring a great soundtrack of songs your family loves, this show at MGM Grand is a great family-friendly night out. In fact, the Jabbawockeez have been voted as the "Best All Ages Production" in Vegas for 4 straight years.
---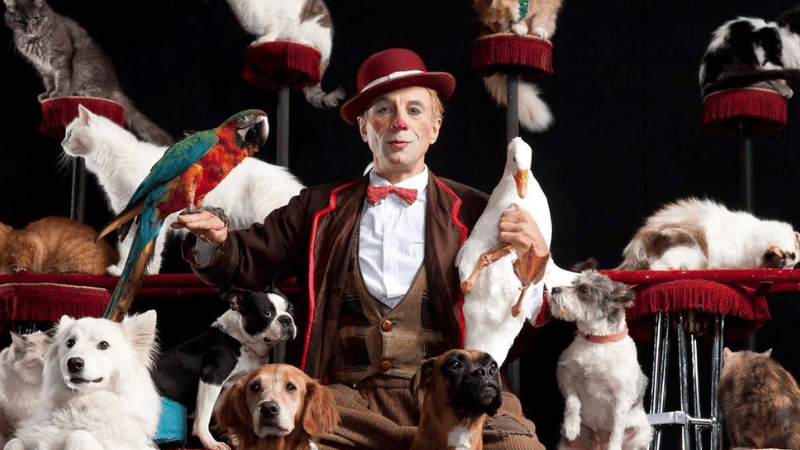 8. Popovich Comedy Pet Theater
World-class juggler and comedian Gregory Popovich rescues pets from shelters, and trains them with positive reinforcement to perform amazing (and ADORABLE) circus acts. You'll get to watch 30 of these pets at Popovich Comedy Pet Theater, a vaudeville-style show that highlights the incredible talents of cats, dogs, geese, a parrot, and more!
This is the perfect show for animal-lovers, whether you're an adult or a kid. Popovich and his superstar pets perform at Planet Hollywood, and their genuinely impressive acts are guaranteed to make you smile.
---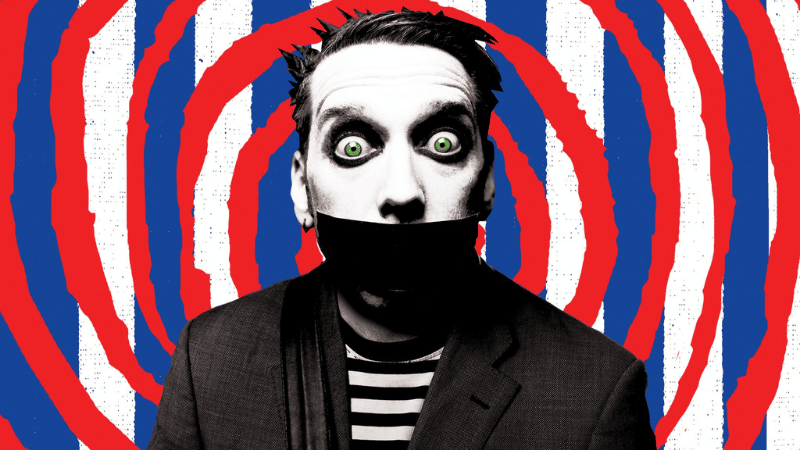 9. Tape Face
Meet Tape Face: a weird and wacky character who performs without a sound because of the tape on his mouth. It's quite amazing how entertaining a show can be even though its star can't speak. This is also the exact element that gives the show a broad appeal to any age, culture or language.
Created by New Zealand comedian Sam Wills, Tape Face is a cross between Edward Scissorhands and Charlie Chaplin that will have you laughing hysterically. He was a 2016 finalist of America's Got Talent, and this is your chance to see him perform live at Harrah's.
---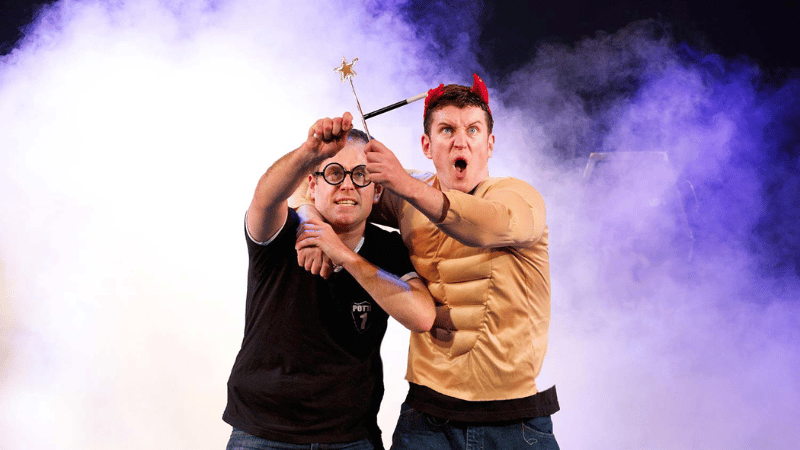 10. Potted Potter
This fantastic family-friendly stage show at Horseshoe Las Vegas is based on the brilliant concept of fitting every Harry Potter book into 70 minutes of hilarity. Potted Potter has taken the world by storm and has received rave reviews in the New York Times, the Boston Globe, and more.
You'll be in tears of laughter as the actors race to include every aspect of the story into so short of a timespan, including all of the characters, songs, and costumes you love. Even if you haven't read the books, Potted Potter is a delightfully funny show.
Featured Family-Friendly Shows: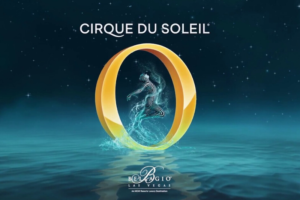 from $154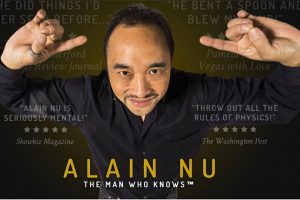 from $32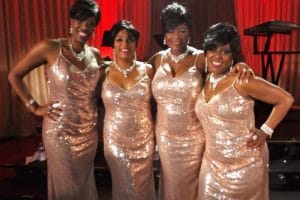 from $42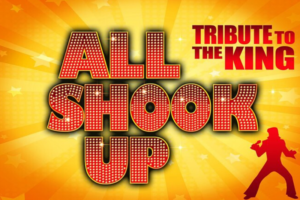 from $50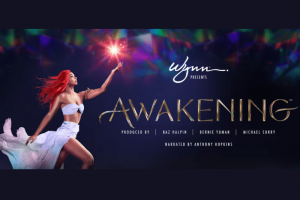 from $79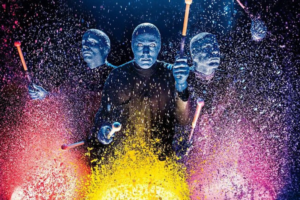 from $56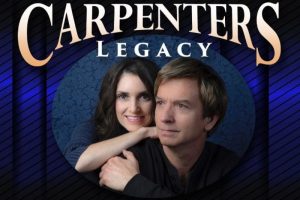 from $49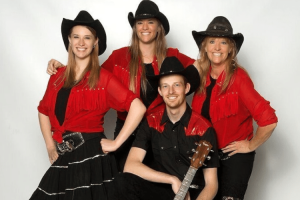 from $48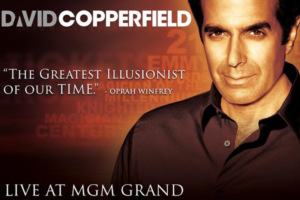 from $89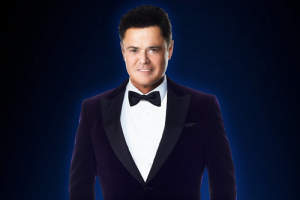 from $80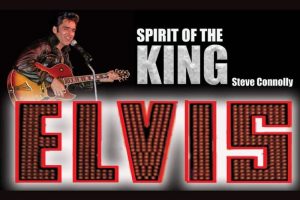 from $54
View More Family Shows
See all Las Vegas shows HERE!