Best Las Vegas Strip Clubs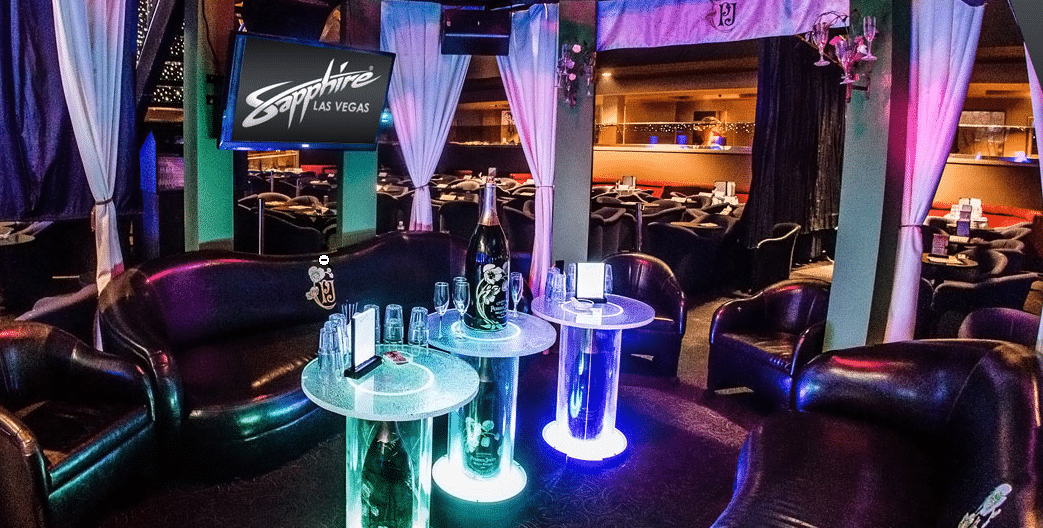 Many people will tell you that Las Vegas has many of the best strip clubs in the entire country. Vegas is known as "Sin City" for a reason. With all the rich visitors that frequent Vegas, you get some of the top strippers flying in from all over the world to get in on the action. The clubs are considered very mainstream these days as part of the Vegas experience and not something to feel ashamed about. We now present you with the best Strip Clubs in Las Vegas and offer advice on dress codes, tipping, club policies, and more.
DRESS CODE:  Many clubs will not allow sweatpants, jersey shirts, tank tops, flip-flops/sandals, or open toed shoes. The general rule is common sense; after all, you're going to be surrounded by beautiful women, so you should at least look the part. Come in looking like a bum and you might get booted out of the place. You should be well groomed and showered as well. Even though they are paid, if you come in smelly, you might not get much entertainment in return.
If you plan on getting a lapdance, there are some important things to consider. Don't have anything sharp in your packets and avoid any hard or extra large belt buckles. It will makes things a lot easier on yourself and especially for the dancers. Jeans or cargo shorts are fine. Just use common sense. Wearing thin jogging pants will make you seem like a total creep and many dancers will just turn down your requests for a lapdance.
DOOR CHARGES: The fact is that most strip clubs increase their door charge during convention season. Still, a large group of well-behaved and well-dressed patrons arriving together could conceivably quietly approach the doorman and bargain their way past this cover fee, especially if they arrive early (7-8 p.m.) and order drinks immediately. In general, the cover charges are modest for what you get and you can often get discount or even free admission coupons. Of course, paying for dances is another matter.
HANDS OFF RULE: Perhaps you've heard tales of wild and reckless abandon taking place in Las Vegas striptease clubs, or perhaps you've seen movies that make them seem like places where anything goes. Either way, understand this: These women are, no matter what it may seem like, working and trying to make a descent living. Keep your hands to yourself and you'll avoid being ruffed-up by a bouncer and booted out of the club. Leaving the grinding to the gals will result in a better lap dance anyway. You can politely ask a dancer if there are any areas you can touch, but be prepared for none as an answer. If a girl moves your hand, take it as a strong hint.  It goes without saying, but keep your hands out of your pants. Dancer kissing or licking is not allowed.
TIPPING: Some basic strip club tipping rules: (1) Don't go into a strip club with barely enough cash to cover a round of beers; (2) Don't look repeatedly at a dancer working her stuff without walking up and tipping her and (3) Do not, under any circumstances, sit at stage-side seating without a pocketful of dollars. How much will you need for a night? If you are an average drinker, figure at least $30 per hour for a drink or two and stage tipping; lap dances go for $20-$30 each, so add that on if you think you'll find the woman of your dreams (You will, so just add it on now). The clubs have ATM machines, but you will pay a premium in fees (15% or more), so best to bring your own cash before you arrive.
A typical dance lasts for a single song. Most dancers will wait for a song to start so you get your full dance. If a dancer asks you if you would like another song and you agree, you will need to pay for another dance. Dancers are typically paid after a dance. Tipping beyond the standard dance cost is not required, but if you get a very good dance, you should definitely tip extra.
PROSTITUTION: Despite what you might think, prostitution is 100 percent illegal in Clark County. Don't solicit, suggest dinner or ask for a date; these women are dancers, not hookers. If you are looking for legal adult services, see our Las Vegas Sex and Brothel Guide.
GETTING TO THE CLUBS: You will need to drive or take a taxi for these clubs, since they are off the main strip (15-20 minutes). Some of the better adult clubs will offer free VIP or taxi limo pickup, especially if you are coming in with a group, but be prepared to offer a generous tip to the drivers.
Vegas Strip Clubs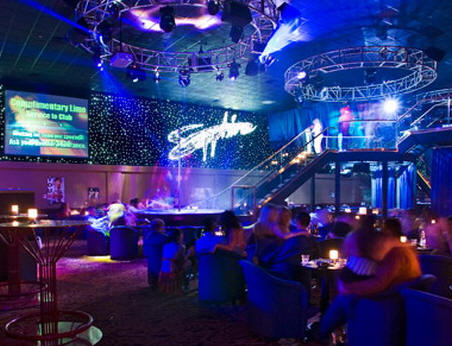 Sapphire Las Vegas. At a massive 71,000 sq ft with 10 VIP sky boxes and three lounges, it is considered to be the world's largest nightclub and is our top pick. You will find special VIP areas and the girls will work extra hard for tips. With a huge selection of woman, you are bound to find the girl of your dreams. It is a topless-only club.
The Sapphire Pool & Dayclub will let you get up close and personal with their dancers during the day.
Sapphire also hosts "Men of Sapphire" for the ladies with a private show room for women only.
3025 S. Industrial Rd.  Las Vegas, NV 89109
(702) 987-2222  / (866) 678-2582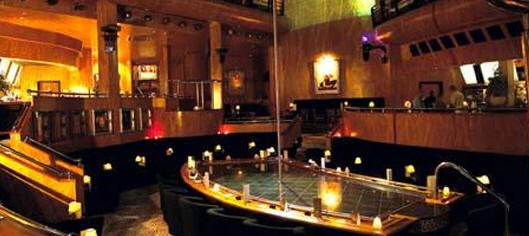 Spearmint Rhino If you don't know where to go, you can't go wrong with this place.  It is 20,000 square feet and has some of the hottest topless dancers around.
3344 Highland Dr., Las Vegas, NV 89109
(702) 796-3600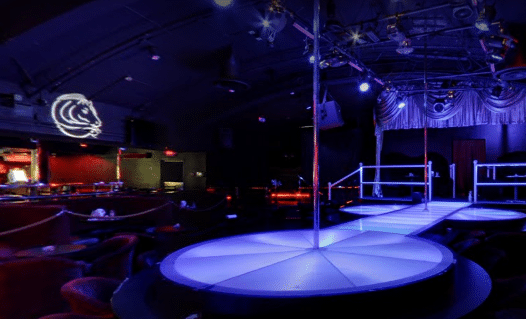 The Palomino Club – Only club with a full-bar and full-nudity. If you want to see totally nude girls and drink at a Vegas strip club, this is the place for you.
1848 Las Vegas Blvd. North
Las Vegas, NV 89030
(702) 642-2984
Honorable Mentions
There are many more strip clubs, but these three are what we feel are the best ones. Others worth mentioning are Little Darlings, Treasures, The Library / (formerly Cheetahs), Déjà Vu Showgirls, Crazy Horse III, Centerfolds, Larry Flynt's Hustler Club, Stripper King, Girl Collection,  Sophias Gentlemen's Club, Diamond Cabaret (near Henderson), Scores, and Club Platinum (no cover) . Besides the Palomino Club, Little Darlings and Diamond Cabaret are the only other full-nude club in Vegas. They do not allow alcohol.
Recently Closed Strip Clubs: Olympic Gardens, Club Paradise, Girls of Glitter Gulch, Cheetahs (where show girls was filmed), Babes Cabaret