4th of July in Las Vegas: Your Ultimate Guide to Celebrating with a Bang (2023)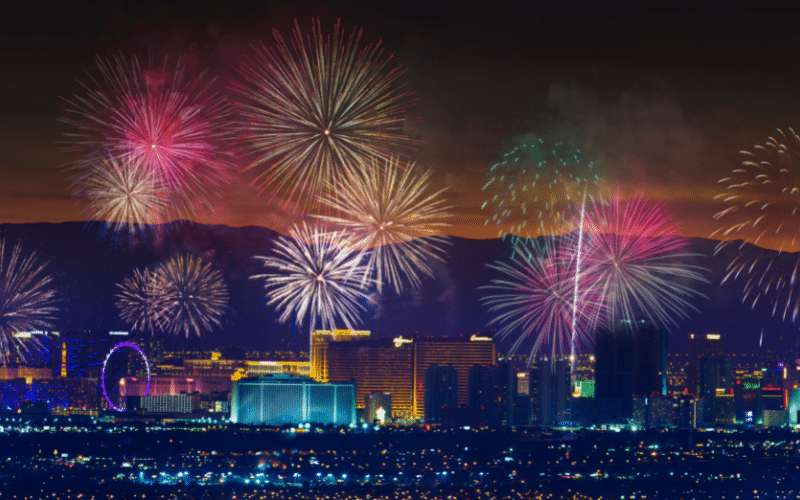 We may receive a commission if you make a purchase.
Las Vegas is a city that's famous for its bright, flashy lights, so it should come as no surprise that we put on one heck of a 4th of July fireworks show. Visitors from around the world come to the Las Vegas Strip each year for a party that's not to be missed. If you're planning your 4th of July getaway in Vegas but you're not sure how to celebrate, we've created this ultimate guide just for you.
---
1. Start the Day with Some Family-Friendly Festivities
Kick off your Independence Day by going to one of the family-friendly events happening all around the city. You don't have to be a kid to get a kick out of these festivities – they cater to everyone's sense of fun. Be sure to dress for the heat, because July temperatures in Vegas are no joke!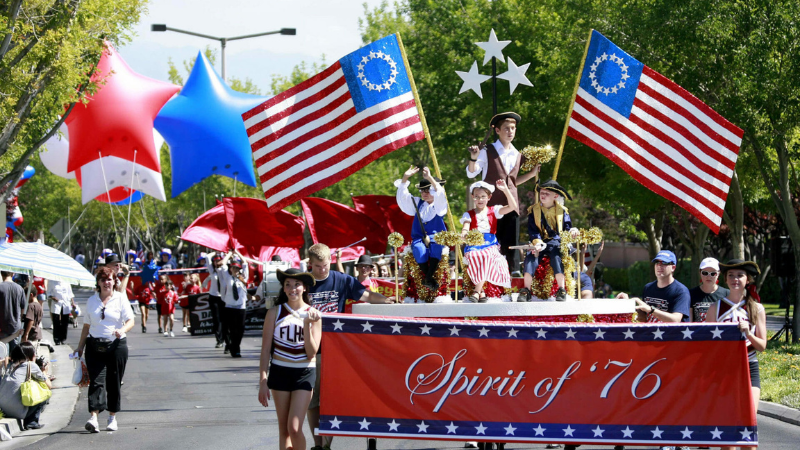 The community of Summerlin, located 20 minutes west of the Las Vegas Strip, holds an amazing parade every July 4th that brings over 35,000 people out to cheer in patriotic pride. The Summerlin Patriotic Parade starts at 9 am and features giant parade balloons, colorful floats, popular cartoon characters, and live bands.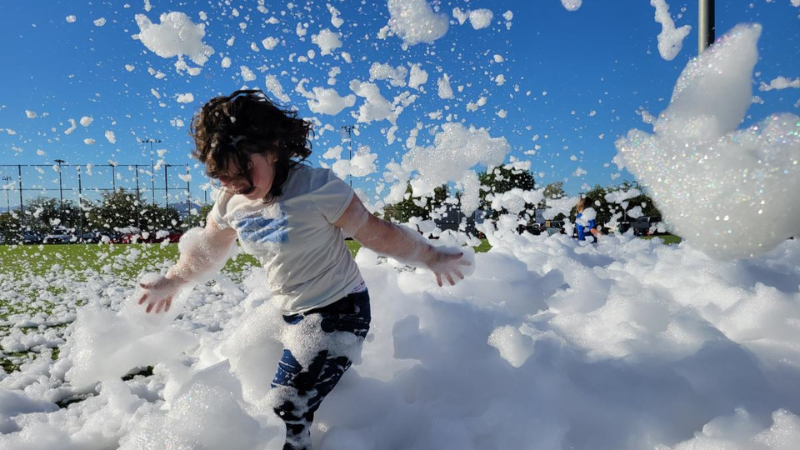 The City of Henderson, located 25 minutes from the Strip, celebrates every 4th of July with a daytime outdoor event that features food vendors, games, foam fun, water blaster tag, face painting, and more. This year, the celebration features an exciting performance by the legendary country band Little Texas as part of their 30th-anniversary tour, which happens at 7.30 pm.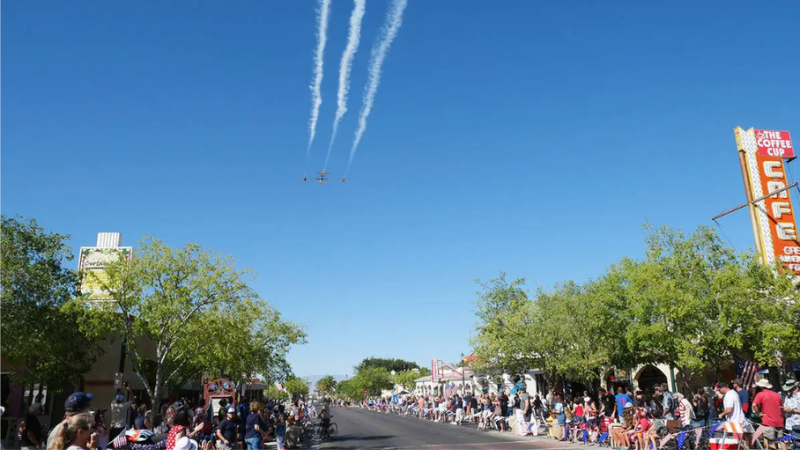 Head to Boulder City, just 30 minutes south of the Strip, for some serious 4th of July fun. The celebrations begin at 7 am with a pancake breakfast for all, followed by an airshow by the Boulder City Veterans Flying Group. At 9 am, a big parade begins. At 4 pm, the festivities continue with live music, food, games, and a splash park! This event costs $20 per vehicle.
---
2. Pool Party It Up!
No one parties like Las Vegas parties – and don't think for a minute that the heat would stop us. Summer is when we have ultra-extravagant pool parties. Think of a Las Vegas dayclub as a nightclub but during daylight hours, in a pool, with giant floaties, tropical cocktails, and killer DJs. In other words, they're pure fun! Here are the Vegas dayclubs to go to this 4th of July.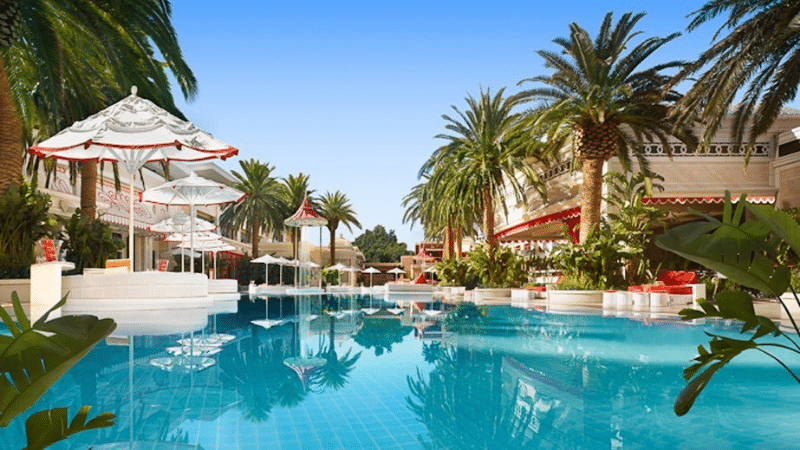 Encore Beach Club
Encore at Wynn Las Vegas has a dayclub that is arguably the most amazing pool party location in Vegas. It's called Encore Beach Club (lovingly known as EBC) and it is the kind of over-the-top experience you could only have in Sin City. The gigantic pool area includes luxury daybeds, some of the best cabanas in Vegas, a gaming area, and a state-of-the-art sound system. This 4th of July, rapper Tyga will perform at EBC. Get your tickets here.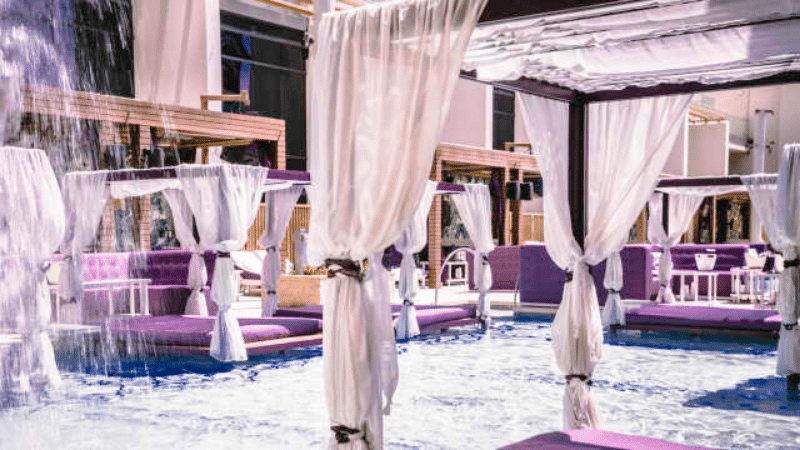 Marquee Dayclub
The Boulevard Pool at The Cosmopolitan is one of our top 10 pools in Vegas for a few reasons. The pool's glass walls allow you to get an unparalleled view of the Las Vegas Strip from way up high, the VIP bungalows have butler service, and some of the hippest pool parties in the city take place right here. This year, house music DJ Noizu will be spinning. You can get tickets here.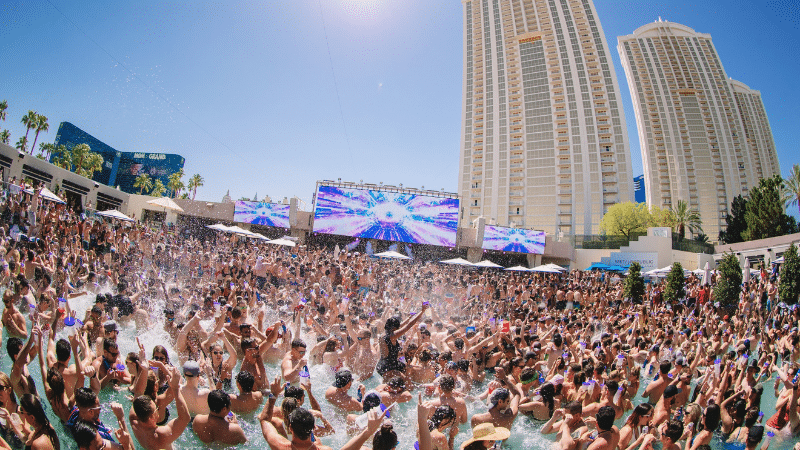 This epic dayclub at MGM Grand has been named the Best Pool Party in the US by Thrillist. Wet Republic Ultra Pool stretches out over 54,500 square feet and features saltwater pools, a huge open-air lounge serving signature cocktails, and of course, the hottest lineup of DJs and performers. July 4th is going to get wild this year because Steve Aoki is going to be DJing. Get your tickets here.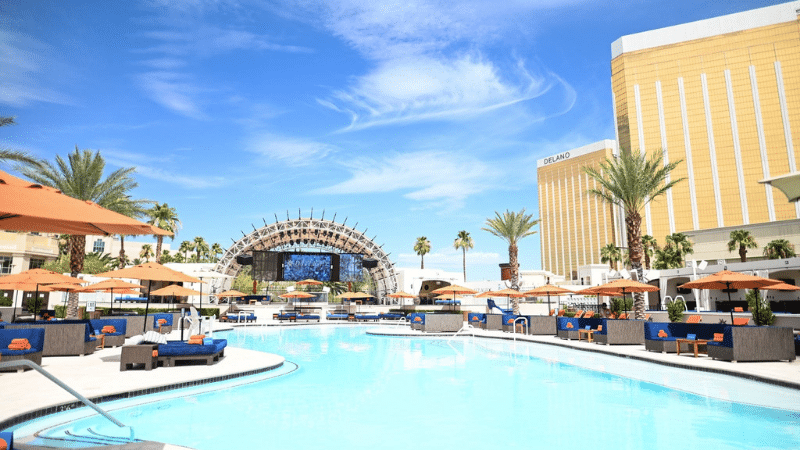 At Mandalay Bay, Daylight Beach Club is another incredible dayclub with a 4,400 square-foot main pool and 2 private pools just for cabana guests. Here you can relax on a plush daybed while sipping a cocktail, take a refreshing dip in the pool, and dance to world-famous DJs and performers. This 4th of July, hip hop duo EarthGang is going to be live on stage at Daylight. Get tickets here.
---
3. Eat at the Best BBQ Joints in Vegas
No 4th of July would be complete without chowing down on some grilled meats. Luckily, Las Vegas has some seriously good BBQ restaurants where you can get your fix of pulled pork, brisket, and baby back ribs. Want to know where to go? Here are some of our absolute favorites.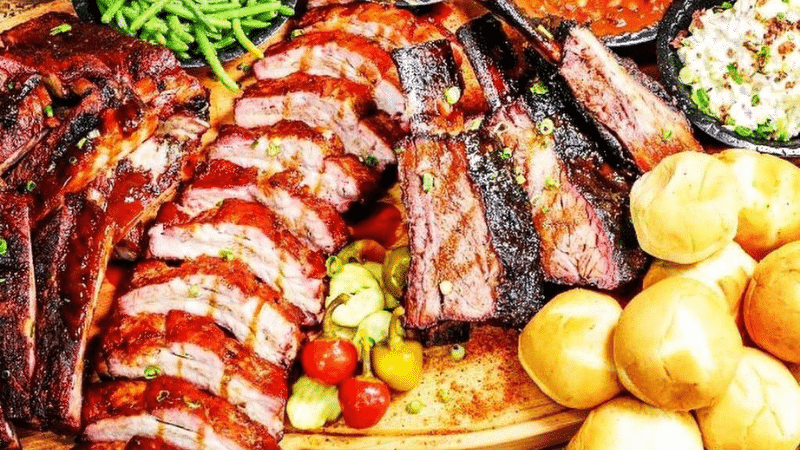 Rick's Rollin Barbeque & Tavern
If you're in Downtown Vegas taking a peek into the famous Gold and Silver Pawn Shop, head next door to this excellent BBQ joint. Rick Harrison from the show "Pawn Stars" teamed up with Rollin Smoke Barbeque to create a menu of southern food you'll want to write home about. Choose from menu items like a brisket, pork and hotlink sandwich, fall-of-the-bone BBQ ribs, and your favorite sides like BBQ beans and smoked mac n cheese. Feeling hungry? They have an all-you-can-eat option that comes with a pitcher of PBR beer.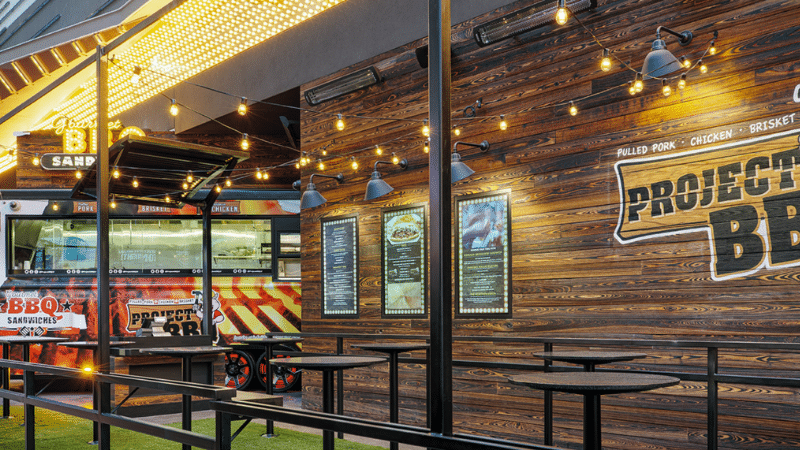 Project BBQ
Outside Circa Las Vegas, this permanent food truck serves up delicious BBQ delicacies to people exploring Fremont Street Experience. Feast on freshly smoked BBQ while you kick back and relax on their fake lawn. Here you can order all your favorites, plus unexpected menu items like barbeque street tacos, smoked brisket empanadas, and the "Garbage Bowl", a customer favorite.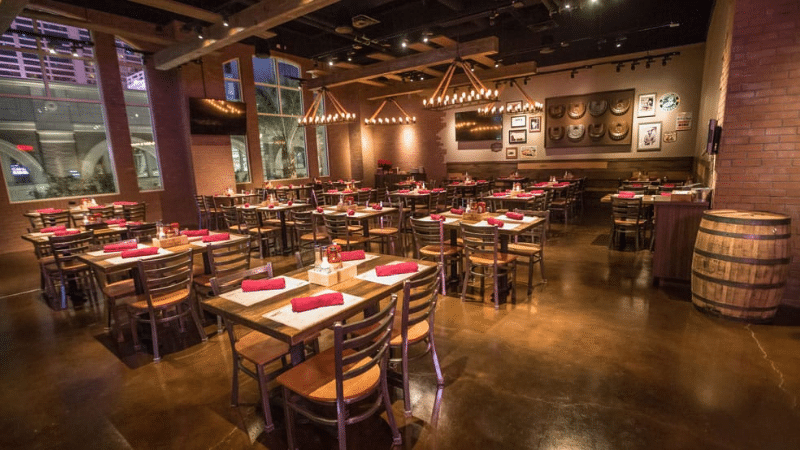 Virgil's Real BBQ
On the Linq Promenade at the heart of the Vegas Strip, you'll find Virgil's Real BBQ, a favorite place to dine for locals and visitors alike. All their meats are smoked on-site at a low temperature for 14 hours, using a mix of hickory and fruit woods for incredible flavor. We dare you to find better BBQ chicken wings than theirs, which have a rich smoky flavor and a hint of spiciness. We love their Southern Style Surf & Turf, with grilled shrimp and your choice of BBQ meat.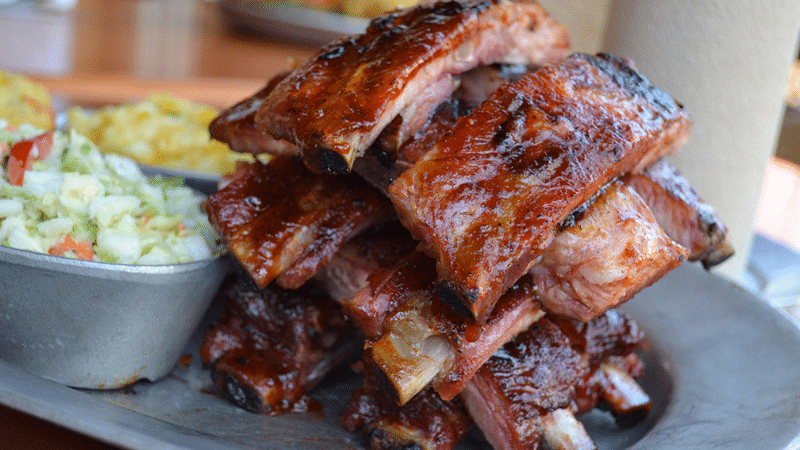 Gilley's BBQ
Located at Treasure Island, Gilley's BBQ serves delicious country favorites with a view over the Las Vegas Strip. You'll love their baby back ribs: hand-rubbed with Gilley's special spices and pit-smoked for 3-4 hours over a mesquite fire, then slathered with sauce. We also highly recommend their Brisket "Filet", slow-braised in apple juice and smoked over mesquite. Gilley's Saloon features live music with line dancing and a mechanical bull.
---
4. Watch the Fireworks
The whole Las Vegas Valley lights up on the 4th of July with spectacular fireworks displays. No matter which hotel you're staying at, you won't be far from an amazing fireworks show. Here's where to watch the main 4th of July fireworks in Las Vegas.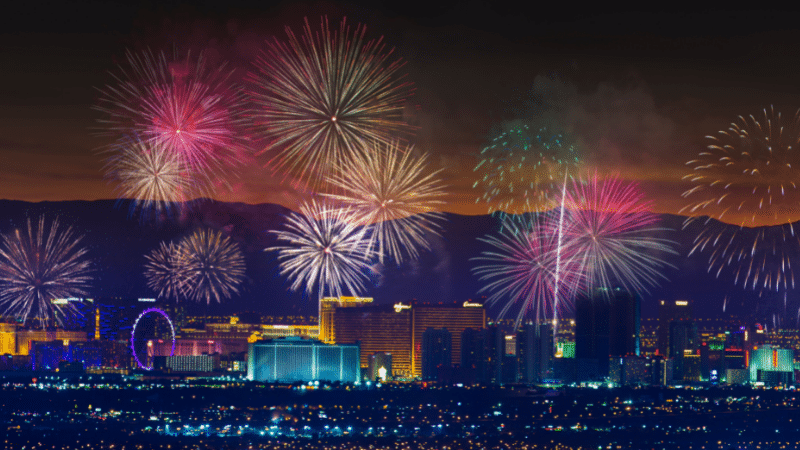 The Las Vegas Strip
Things get pretty jam-packed on the 4th of July, with crowds of people heading to the Las Vegas Strip to watch the out-of-this-world fireworks display. Multiple hotels take part in the synchronized display, including Caesar's Palace, the Aria, Treasure Island, The Venetian, Planet Hollywood, the STRAT, and the all-new Resorts World. That means no matter where you are on the Strip, you'll be able to get a view of the pyrotechnics. The fireworks start at 9 pm.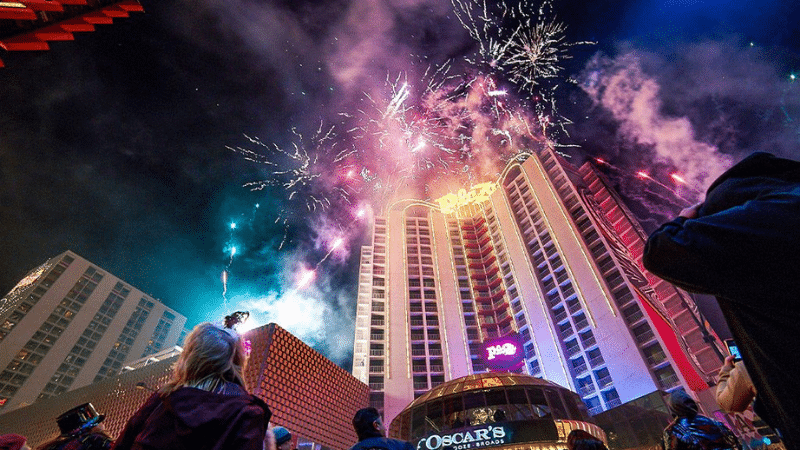 Downtown Las Vegas
If you're staying in Downtown Las Vegas, you can catch the 4th of July fireworks display that The Plaza Hotel goes all-out for every year. Main Street shuts down to be pedestrian access only, and at 10 pm the fireworks shoot off from multiple areas of The Plaza's property.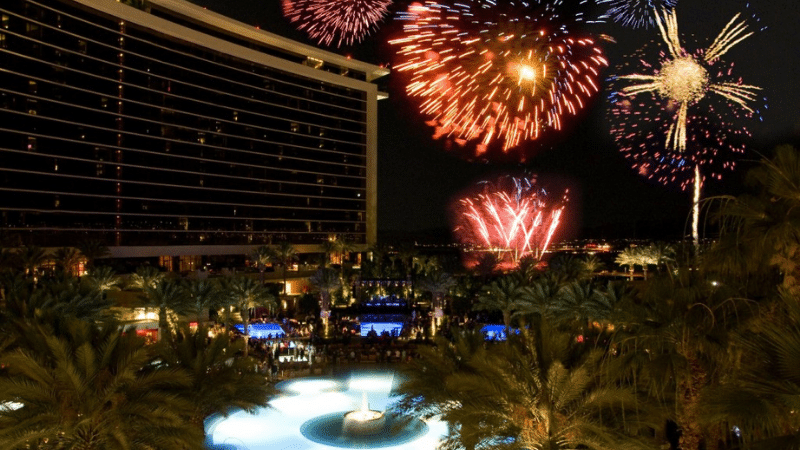 Summerlin and Henderson
If you want to avoid the crowds Downtown and on the Vegas Strip on the 4th of July, you can still catch stunning fireworks displays at Red Rock Resort in Summerlin and Green Valley Ranch Resort in Henderson. These displays are perfect for families and don't hold back on the stunning pyrotechnics. These fireworks displays start at 9 pm.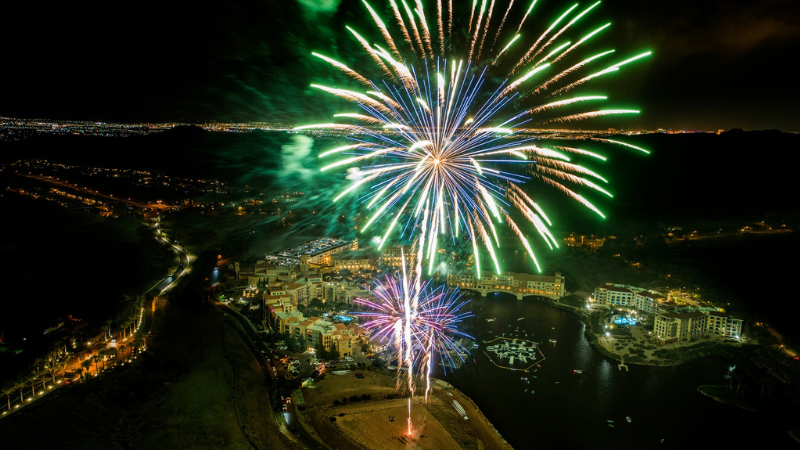 Lake Las Vegas
The man-made lake that perhaps you didn't know existed until now, Lake Las Vegas, puts on an awesome fireworks show every 4th of July. One of the coolest ways you can see it is on a luxury cruise on the lake, with the pretty lights reflecting off the glassy water. Fireworks begin at 9 pm.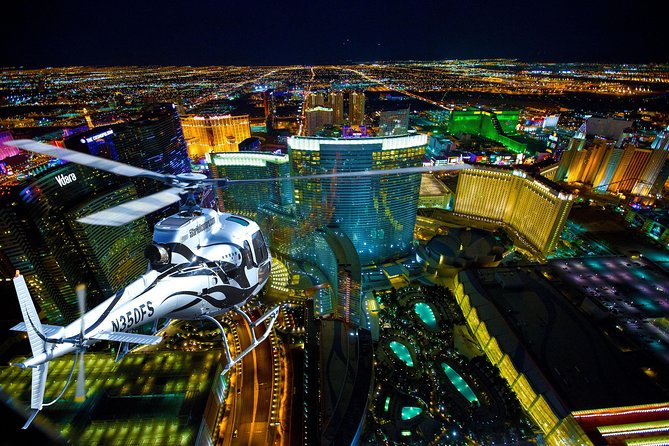 Best Possible View: From a Helicopter
Want to get a bird's eye view of the magic that is the 4th of July in Vegas? Book a helicopter tour and watch the whole city light up with fireworks below you. This 2 hour helicopter tour starts off with a limo ride to the terminal and flies over the Las Vegas Strip. Or you can witness the natural wonder of Red Rock Canyon from above before flying over the bright lights of the Strip with the Neon & Nature helicopter tour.