Halloween in Vegas: Our Top 10 Terrifying Things to Do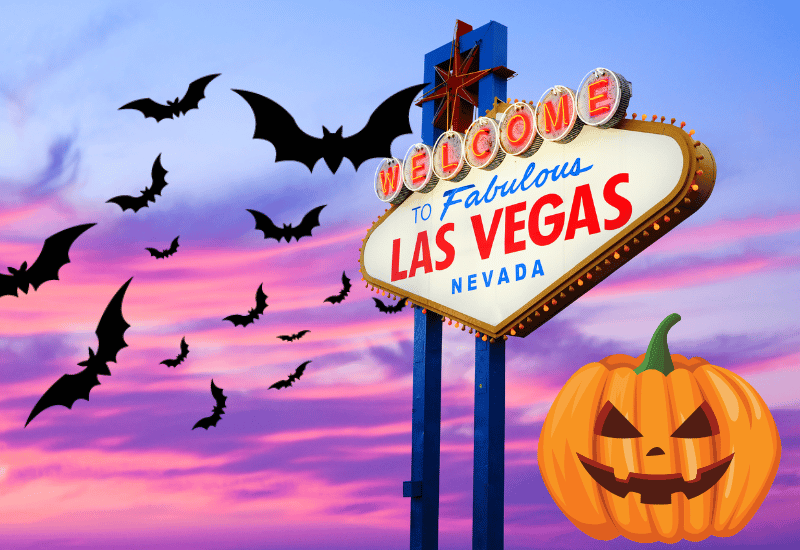 We may receive a commission if you make a purchase.
If you're a fan of fear, you'll be excited to know that Las Vegas goes all out on Halloween. In 2022, Halloween falls on a Monday – so you can plan for a whole weekend of frightful festivities. From chilling ghost tours to adrenaline-pumping mazes, extravagant dance parties to horrifying escape rooms, this is our top 10 guide for terrifying things to do for Halloween in Vegas.
---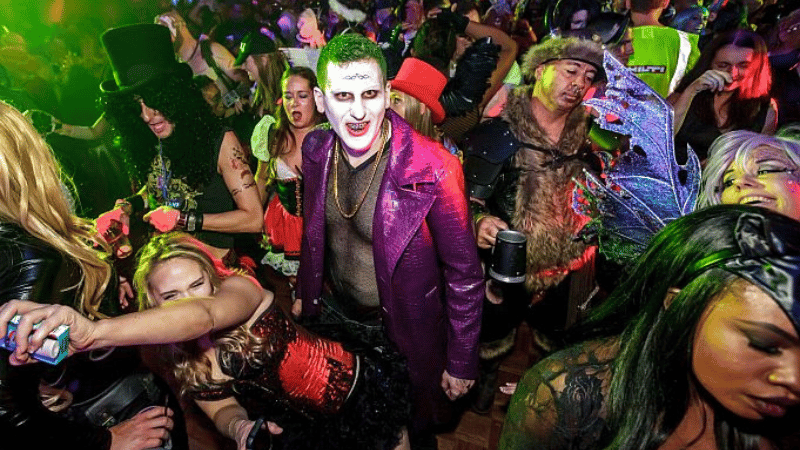 Where: The Palms Casino Resort, 4321 W Flamingo Rd, Las Vegas, NV 89103
When: Friday, Oct 28th & Saturday, Oct 29th
Get ready for what Bizarre Magazine calls "The World's Wildest Halloween Party". The Palms is hosting a weekend-long event that is going to be the place to be on Halloween in Vegas. On Friday, October 28th, the spooky celebration starts with the Thriller kickoff party in the lavish mega-club KAOS. Then on Saturday the 29th, the main event happens: the Sin City Halloween Ball.
This Halloween party celebrated its 25th anniversary in 2021, and this year is set to be even more amazing in the newly-reopened KAOS. Named "one of the top 10 events in the world" by the Travel Channel, you can expect an epic night of killer DJs, freak-show themed performances, and debaucherous dancing.
---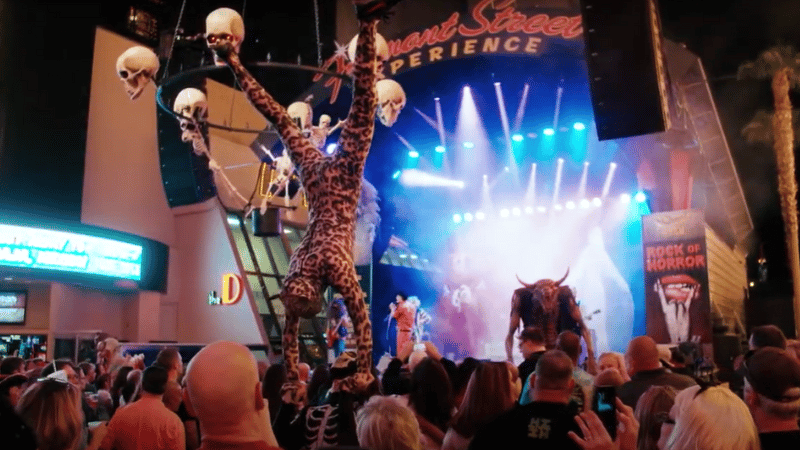 Where: Fremont Street Experience, 425 E Fremont St, Las Vegas, NV 89101
When: Friday, Oct 28th – Monday, Oct 31st
Fremont Street Experience in Downtown Vegas is a wild freak show any night of the year, and on Halloween weekend it's going to turn up the weirdness it's known for. Free nightly entertainment will include DJs, flash mobs, and circus performers.
Theatrical shows and themed musical acts will perform on 2 different stages all weekend, from Friday the 28th through Halloween night. Fly on a zipline over the event on Slotzilla, or just soak in some of the world's finest people-watching under the world's largest LED screen. Oh, and get dressed up in your craziest costume, because there's going to be a costume contest with a grand prize of $2,500!
---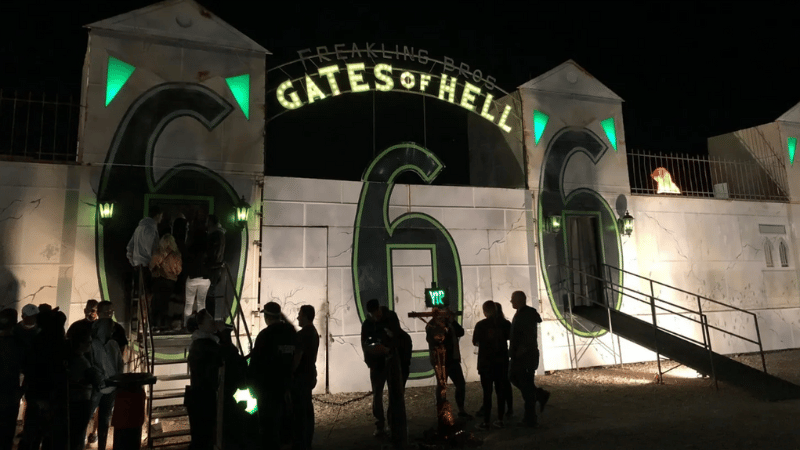 Where: 6555 S Riley St, Las Vegas, NV 89148
When: Sept 30th – Oct 31st
Freakling Bros are known for their stand-alone haunted houses that push the extremes of fear. This Halloween, choose from 3 different haunted experiences, each with their own theme and intensity level ranging from nostalgic fun to intense terror.
Castle Vampyre is the first experience of the trilogy – a classic haunted house that evokes all your favorite Halloween memories from childhood. Coven of Thirteen is a step up in fright factor, bringing you into the realm of black magic. Then there's Gates of Hell: Nevada's only R-rated haunted house which pushes fear to the max… being shocked by cattle prods in total darkness is just one highlight of this experience.
---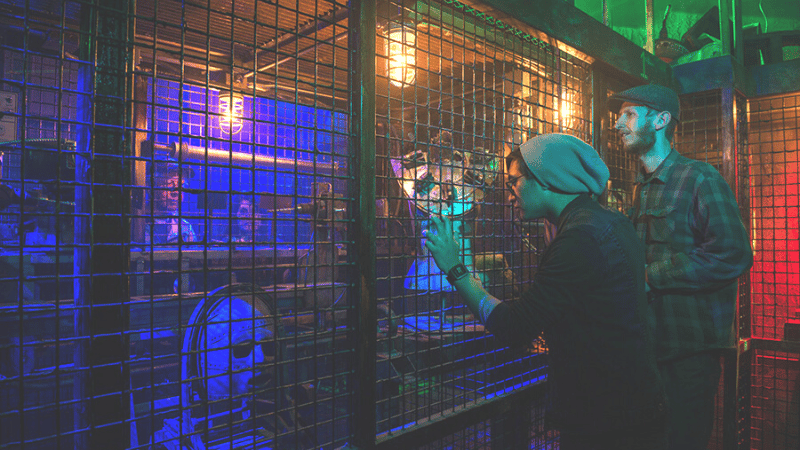 Where: 2121 S Industrial Rd Suite 101, Las Vegas, NV 89102
When: Wednesday – Sunday, year-round
If you want the experience of being the star in a horror movie, these terrifying escape rooms are right up your alley. You and a group of friends will live out scenes from 2 of your favorite horror films, testing your ability to think quickly in the face of sheer terror.
With the SAW escape room, you'll be trapped in a meat packing plant and faced with menacing puzzles that put your survival at stake. Escape Blair Witch makes you question if the legends are true as you walk through the eerie Black Hills Forest searching for clues.
---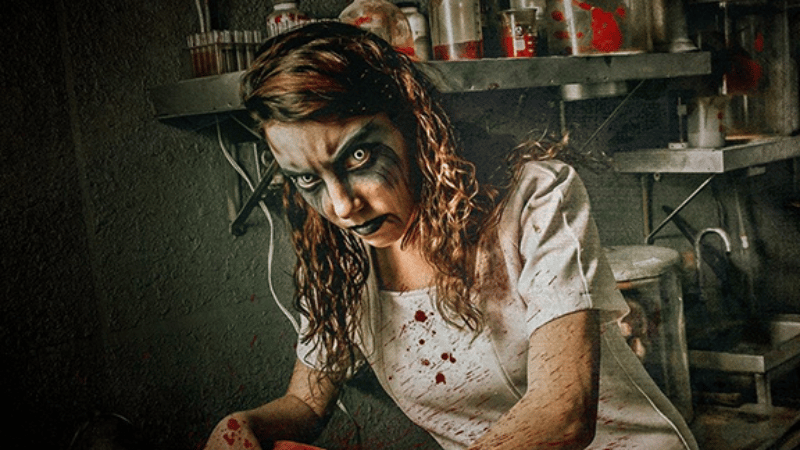 Where: 4300 Meadows Ln, Las Vegas, NV 89107
When: Oct 22nd – Oct 31st
Las Vegas Haunts pride themselves in creating horrifying themed experiences that completely immerse you in the story. Do you dare explore Meadview Health Sanctuary, the Asylum with a history of things going horribly wrong? Or perhaps you would prefer to wander the hallways of Hotel Fear, a place with a dark, murderous history?
These 2 haunted experiences will transport you into alternate realities where you become a part of the horror, not just an onlooker. Rumor has it that the experiences can get so scary, it's not unheard of for visitors to wet their pants in fear!
---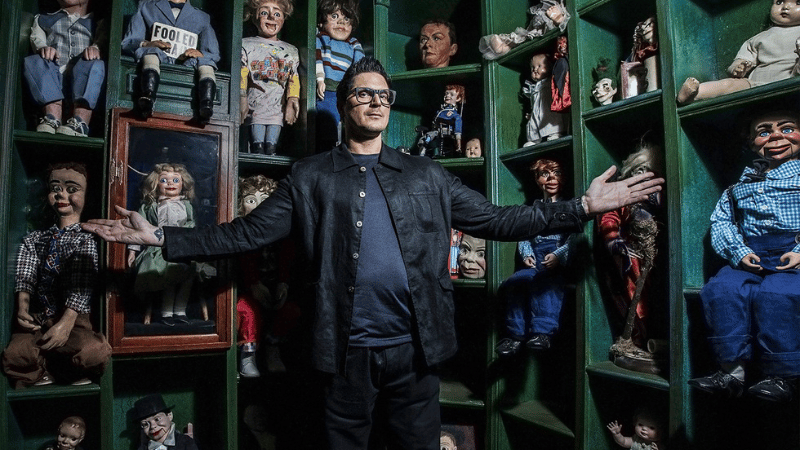 Where: 600 E Charleston Blvd, Las Vegas, NV 89104
When: Wednesday – Monday, year round
Inside a famously haunted building in Downtown Las Vegas, Zak Bagan's Haunted Museum is a chilling collection of paranormal items taken from ghostly locations around the world. As you wander through the building and explore its creepy paraphernalia, you're guaranteed to get shivers up your spine.
Featured on the Travel Channel's "Ghost Adventures" and voted the #1 Best Haunted Location in America, this museum of the macabre is not for the faint of heart. There's even a Late Night Flashlight Tour which really turns up the terror.
---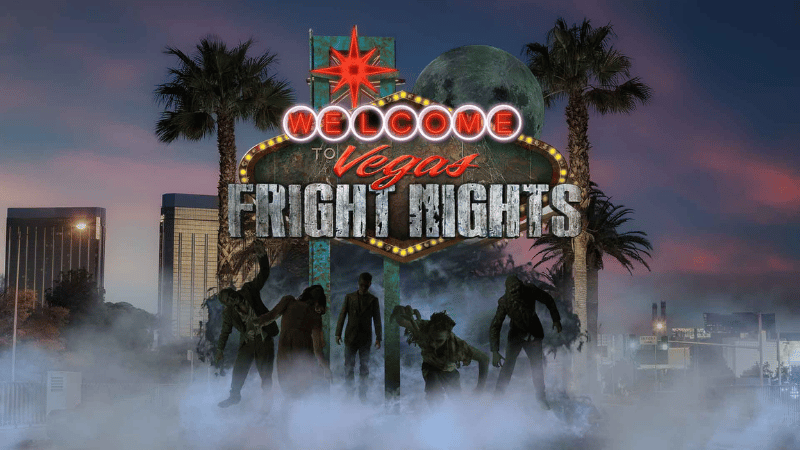 Where: 6300 W Oakey Blvd, Las Vegas, NV 89146
When: Sept 30th – October 31st
Take your pick from 3 haunted experiences, each one more terrifying than the last. Wander through the creepy rooms of a Victorian mansion with a ghoulish house guest. Try to get out of the swampy maze of Whisper Bayou, or come face to face with evil clowns in Clown Invasion.
What's better than getting the fright of your life? Donating to charity, of course. All of the proceeds of Vegas Fright Nights go to Opportunity Village's mission to help intellectually disabled adults in Southern Nevada.
---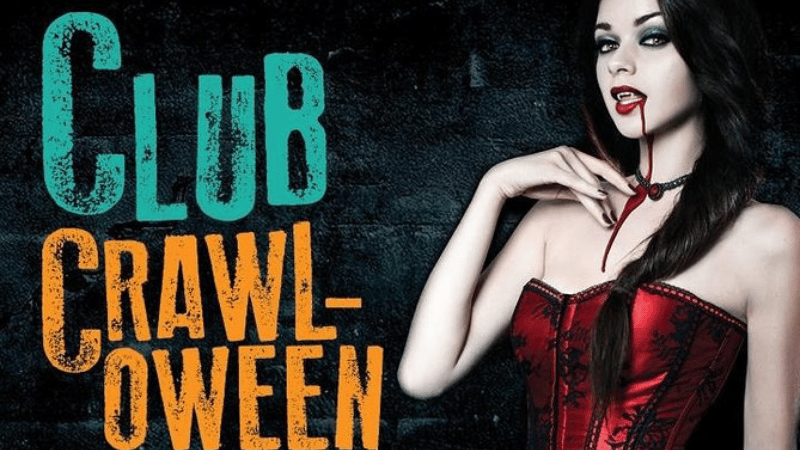 Where: Las Vegas Strip
When: Friday, Oct 28th – Monday, Oct 31st
Get your hottest Halloween costume on and take part in this 4-hour crawl that takes you to some of the most epic clubs in Vegas. Ride in a luxury limousine with unlimited drinks, and get dropped off in style at the city's most popular nightclubs. You'll get to skip the line with VIP entry, and enjoy access to drink specials at every venue.
---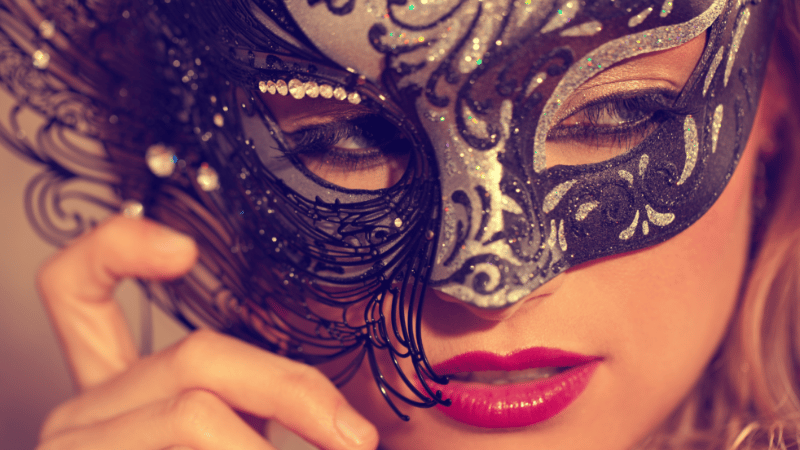 Where: Circa Resort, 8 Fremont Street Experience, Las Vegas, NV 89101
When: Friday, Oct 28th
This glamorous masquerade party at Circa Hotel's fabulous Legacy Club celebrates Halloween in a classy way. Socialize in style with panoramic views over the bright lights of Las Vegas, while enjoying live music, an open bar with spooky specialty cocktails, and decadent desserts. Come wearing your most elegant outfit and you'll be supplied with your own unique mask at the concierge desk.
---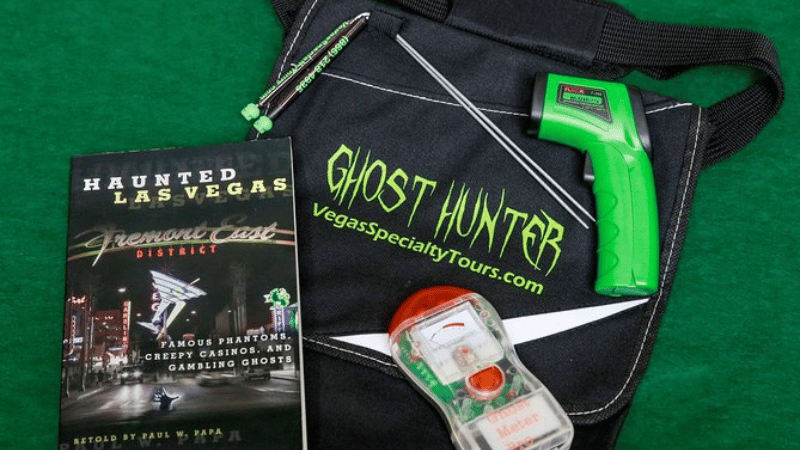 Where: Starts at Tuscany Suites, 255 E Flamingo Rd, Las Vegas, NV 89169
When: Year-round
Vegas has its share of haunted locations, and you'll get to explore some of them on this spine-chilling ghost adventure. Your knowledgeable tour guide will share inside stories of the ghostly and ghoulish entities that occupy the hotels, casinos and mansions of Sin City. You'll be supplied with ghost-hunting equipment like dowsing rods and an EMF meter for this terrifying tour.