Date Night in Vegas: Our Top 10 Most Romantic Things to Do in Las Vegas 2023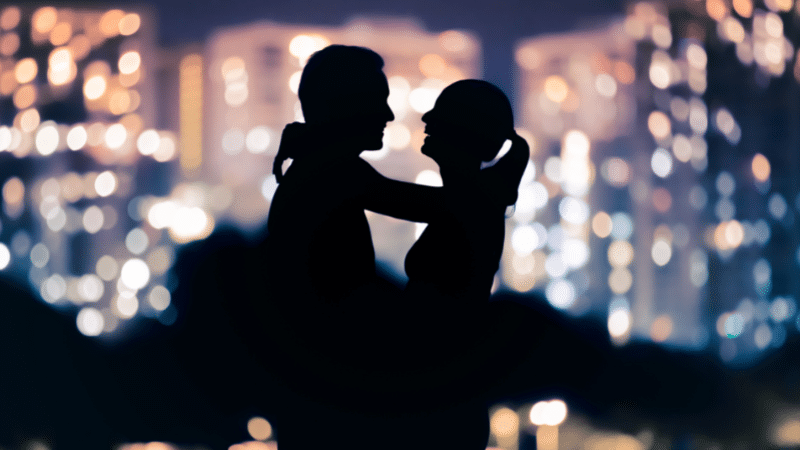 We may receive a commission if you make a purchase.
Looking for the perfect date night idea in Vegas? We've put together this list of the absolutely most romantic things to do in Las Vegas. Whether it's your first date or you are ready to propose, these are activities that will bring you together and make you fall in love all over again. From spectacular helicopter rides over the city at night to intimate magic shows, there's something in Vegas for every couple.
---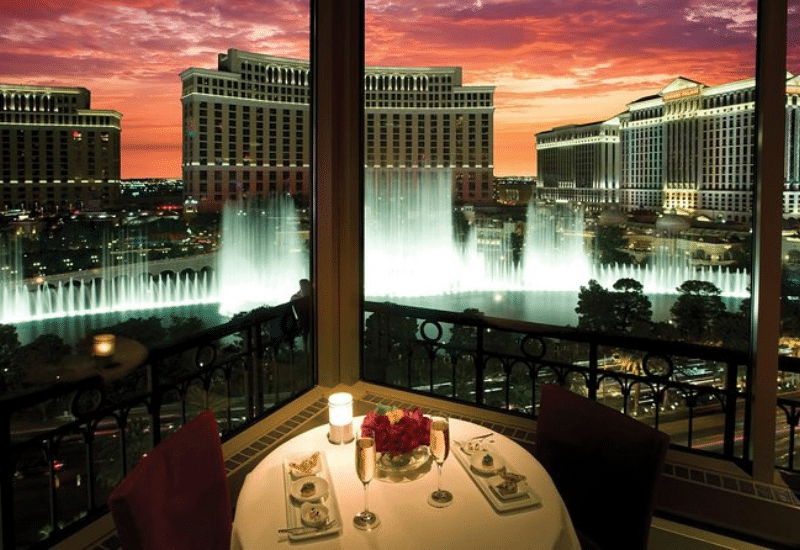 1. Have Dinner at the Eiffel Tower
Well, maybe not the actual Eiffel Tower, but Las Vegas' half-scale replica, located at Paris Las Vegas. The viewing deck at the very top gives you a stunning view of the Las Vegas Strip from 46 stories up in the air. If you time things just right, you can catch the sunset from up there – and desert sunsets are truly beautiful.
Once the sun has set, head down to the Eiffel Tower Restaurant, a French fine dining restaurant with a direct view of the Bellagio Fountains. Make a toast to the one you love with a glass of fine wine while watching the majestic fountain show from your table, and pat yourself on the back for planning a perfectly romantic evening.
---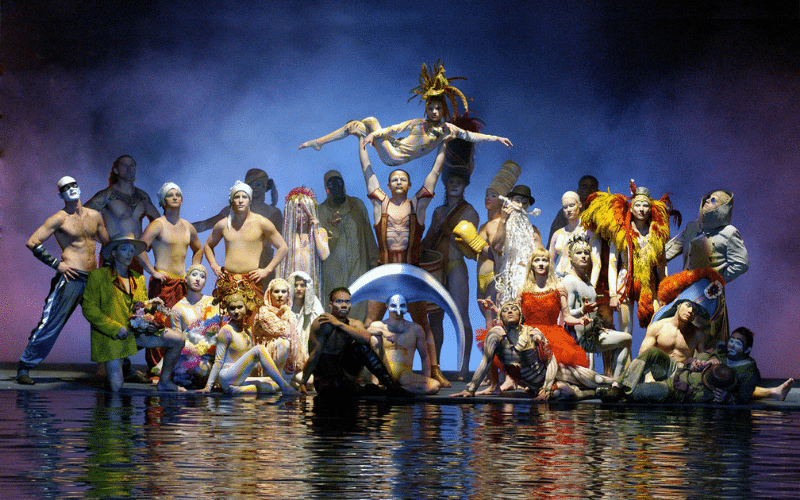 2. See a Romantic Show
Las Vegas is known as the Entertainment Capital of the World, largely because of its incredible shows. There are some perfect date night shows we'd recommend, with something for every kind of couple. Gasp in wonder at David Copperfield's masterful illusions in an intimate theater, or watch the whimsical ballet on water that is 'O' by Cirque du Soleil.
If you and your sweetheart have a raunchy sense of humor, there are a few shows that would be right up your alley. Absinthe is a circus show from another dimension where the stunts are risky and the jokes are risqué. Atomic Saloon Show is a sexy and hilarious variety show that happens all around you at a wild-west saloon.
---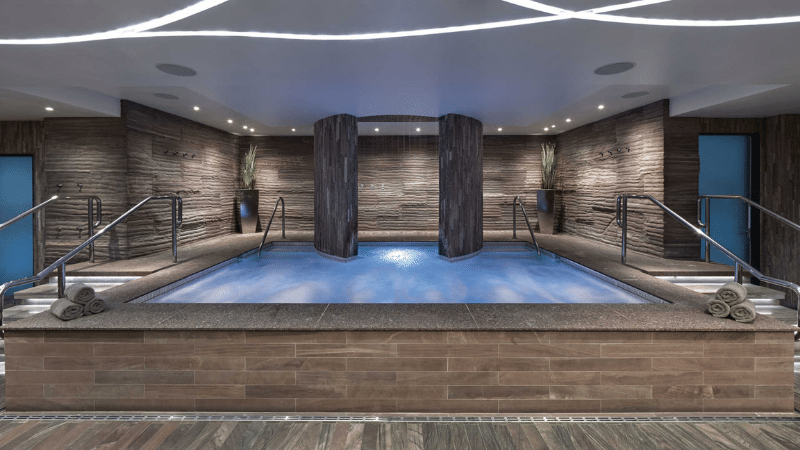 3. Find Your Bliss with a Couple's Spa Day
Las Vegas is home to some of the most luxurious spas in the world. Set aside a whole day to dedicate to relaxation and pampering by booking a couple's spa day. Many of the amazing spas in Vegas offer treatments designed just for 2. 
Sahra Spa, located at the Cosmopolitan, features a special Penthouse Spa Suite that you can reserve for a private VIP experience. This ultra-luxurious space has a living area, a wet bar, a couple's treatment area, and 2 side-by-side whirlpool hot tubs.
---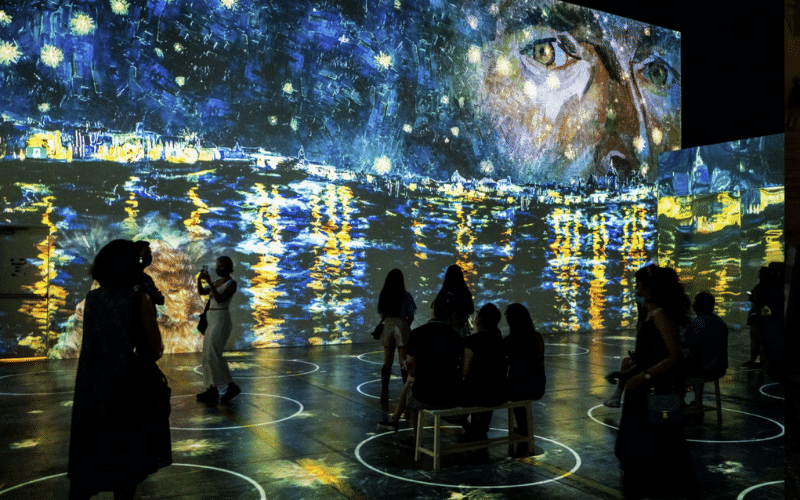 4. Immerse Yourself in Art
Step inside the timeless works of art of Vincent Van Gogh at The Original Immersive Van Gogh exhibit, an art exhibit unlike any other you've experienced before. Van Gogh's artworks are projected on a gigantic scale using state-of-the-art technology to move all around you, under you, and over you.
A romantic stroll through this exhibit takes about 40 minutes, or you can sit and admire the beauty together for hours. This is the perfect date idea for couples who appreciate fine art, and it's something you can only see in Vegas.
---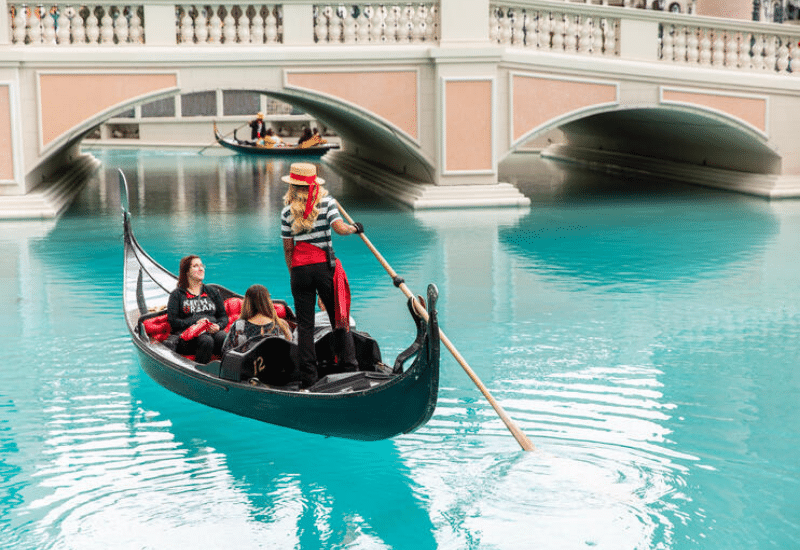 5. Float Down a Canal on a Gondola
Get the experience of a gondola ride with your loved one just as you'd have in Venice, Italy – without ever leaving Vegas. The Venetian, a luxury resort themed after the romantic city of Venice, shipped in authentic Italian gondolas for this attraction.
You and your partner can sit back and take in the serenity of lapping water while a gondolier serenades you. You can choose between a canal that runs alongside the Strip or a canal that winds through the lavish resort, designed to look and feel just like Venice. This is a truly unforgettable date idea.
---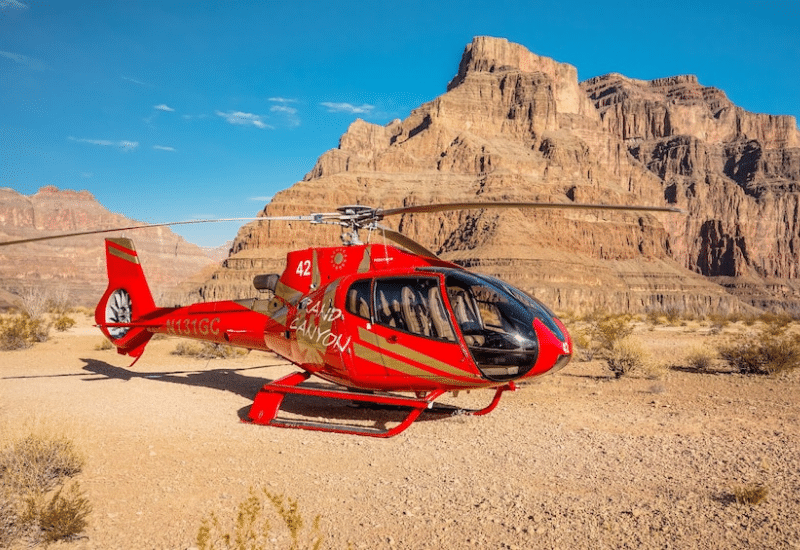 6. See the Grand Canyon
Experience one of the Seven Wonders of the World: The Grand Canyon. This incredible spectacle of nature is 217 miles long, 10 miles long, and a mile deep – so huge that it can be seen from space.
The best way to take in the Grand Canyon's splendor is by helicopter. Take a luxurious helicopter tour for just the 2 of you and soar over the canyon to get a magnificent bird's eye view, before landing for a picnic lunch with champagne.
---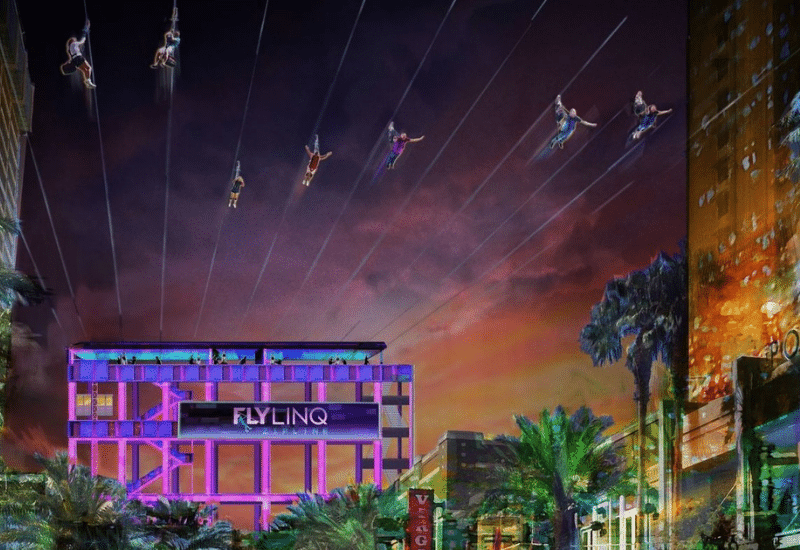 7. Fly Together on a Zipline
For the thrill-seeking couples out there, daring each other to zipline on Slotzilla is the perfect date idea. You and your partner will soar through the air super-hero style, 11 stories high, over the neon lights of the Fremont Street Experience in Downtown Las Vegas.
Fly Linq Zipline is another thrilling zipline experience, located next to The Linq hotel in the heart of the Vegas Strip. This adrenaline-pumping ride lets you fly 12 stories high over the Linq Promenade at speeds of up to 35 miles an hour.
---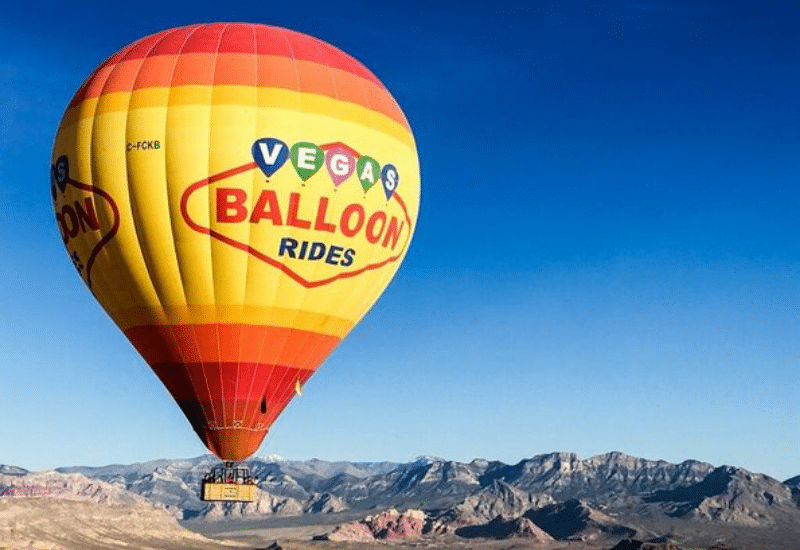 8. Float over the Desert in a Hot Air Balloon
Desert sunrises are absolutely beautiful, and there's no better way to see the sun rise over the Mojave desert than to float 10,000 feet up in the air in a hot air balloon. Be sure to bring your camera, because this is a date that you'll want to take pictures of!
Your hot air balloon takes off in Pahrump, just an hour away from the Vegas Strip. Your magical ride lasts about 5 hours, enough time to really take in the incredible view. When you land you and your date can enjoy a champagne toast and snacks.
---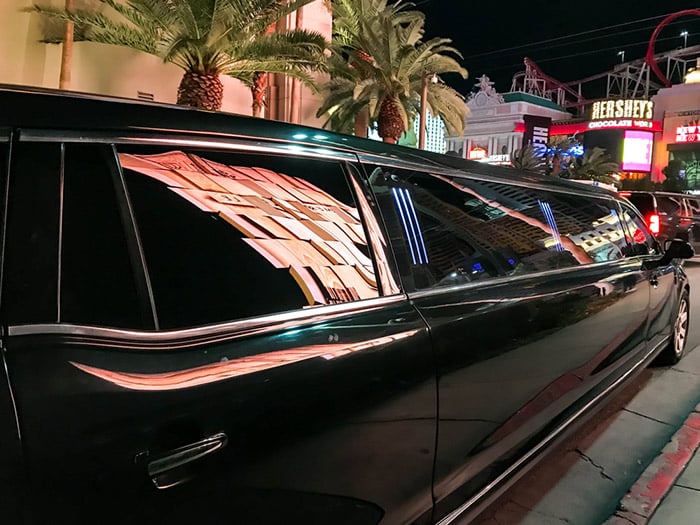 9. Ride in a Luxury Limo down the Strip
Want to make your loved one feel like a total celebrity? Take a luxury stretch limousine tour together and sip champagne while taking in the bright neon lights. You'll even have a professional photographer on hand to capture your picture-perfect date night.
You'll start at the "Welcome to Las Vegas" sign where you'll do a photo shoot, then head up the Las Vegas Strip, stopping at any of the major casinos you want to. You get to enjoy your fabulous limo ride for 2 hours, ending in Downtown Las Vegas at Fremont Street Experience.
---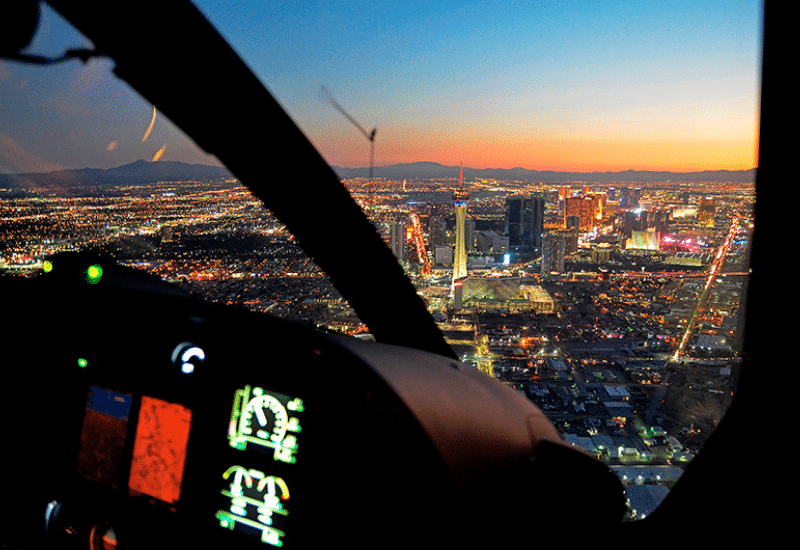 10. See the City at Night from a Helicopter
Las Vegas at night is a wonderland of glittering lights, and when you get to see it from a luxury helicopter you'll see what we mean. Your date will begin by getting picked up from your hotel in a limo that will take you to the helicopter terminal.
The 2 hour helicopter tour takes you up the Vegas Strip where you'll be able to see the famous landmarks from way up high. Be sure to bring your camera, because this is an experience you won't want to forget.