Sports Betting in Las Vegas: A Beginner's Guide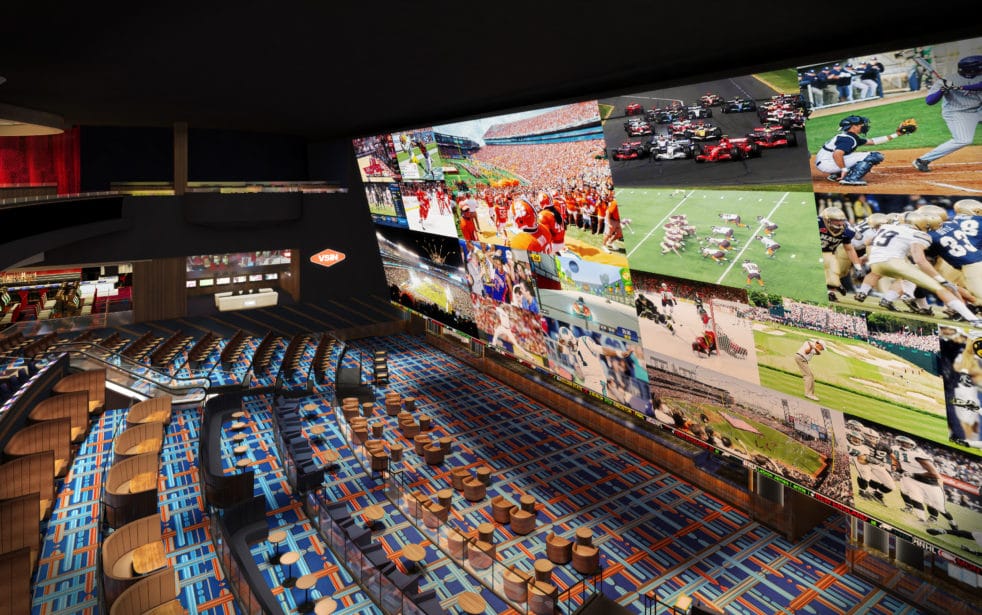 We may receive a commission if you make a purchase.
Las Vegas is a mecca for sports betting, and thousands of sports fans come here every year for the excitement of betting on their favorite team. You'll find a sportsbook in all the major Las Vegas casinos, with rows of plush seating in front of multiple TV screens, showing sports from UFC to baseball, football to horse racing. There's a lot of excitement in the air at sportsbooks, especially during big games and March Madness. If you don't know how everything works, it can be a bit intimidating to place your first bet. That's why we wrote this guide to sports betting in Las Vegas.
Types of Sports Betting in Las Vegas
Point Spread
With this type of sports betting, you wager on a team either winning or losing by a particular number of points. The number of points is set by the sportsbook. The term point spread refers to that margin of points that the team can win or lose by. This type of wager is typical of betting on football and basketball.
Money Line
With this type of betting, you choose which team you think is going to win the game outright. This is a simpler wager because it is not based on a point spread, but rather who the winner is. The most common sports to place a money line bet on are baseball, soccer and hockey.
Parlay
A parlay is when you have 2 or more wagers in one bet. In order to win, you have to win all of the wagers involved in the parlay. The more selections you choose, the lower the chance that you'll win. For that reason, you receive a higher payout the more selections you chose.
Teaser
This type of sports betting is only used with football and basketball. It is quite similar to a parlay bet, because you select 2 or more events to happen, and all events you have selected must take place in order for you to win this bet. With teasers, you can alter the point spreads and over/under totals, which can make the bet appear easier to win.
Futures
A futures bet is when you wager on the outcome of a sporting event that is going to take place in the future. This type of bet is very popular with events like the NFL super bowl or other championships. There are fixed odds on who the champion is going to be.
Proposition (Prop Bet)
With this type of betting, you place a wager on a particular event or player that doesn't necessarily effect the outcome of the game. Prop bets are a fun option for newcomers to sports betting because you don't have to know too much about the game. They are considered side wagers that add a bit of fun to watching the game.
Total (Over/Under)
With a total, or over/under bet, you make a single wager on whether the total of a game or event is going to be over or under what the sportsbook says it's going to be. This type of bet is only concerned with the total scores of the teams at the very end of the game.
Odds
Odds bets are normally made on auto racing and golf. When you place an odds bet, you wager on who is going to win the whole event. Different players or drivers have different odds of winning, and the payout is higher or lower depending on the likelihood of them winning.
Sports You Can Bet On in Las Vegas
There are a wide range of sports you can bet on in Las Vegas. They include:
NFL
NBA
Baseball (including MLB and some international competitions)
Hockey – (including NHL and some international competitions)
Auto racing (including NASCAR and Indy)
Fighting (including mixed martial arts and boxing matches)
Horse racing
Soccer (including MLS as well as international matches and competitions)
Golf
Tennis
College football
College basketball
Canadian football
How To Place A Sports Bet in Vegas
Choose Your Preferred Sport and Wager
It is always a good idea to bet on a sport that you understand, because you'll have a better intuition of how to bet. Every sport has its own most common type of wager, and that's a good place to begin when you're new to sports betting.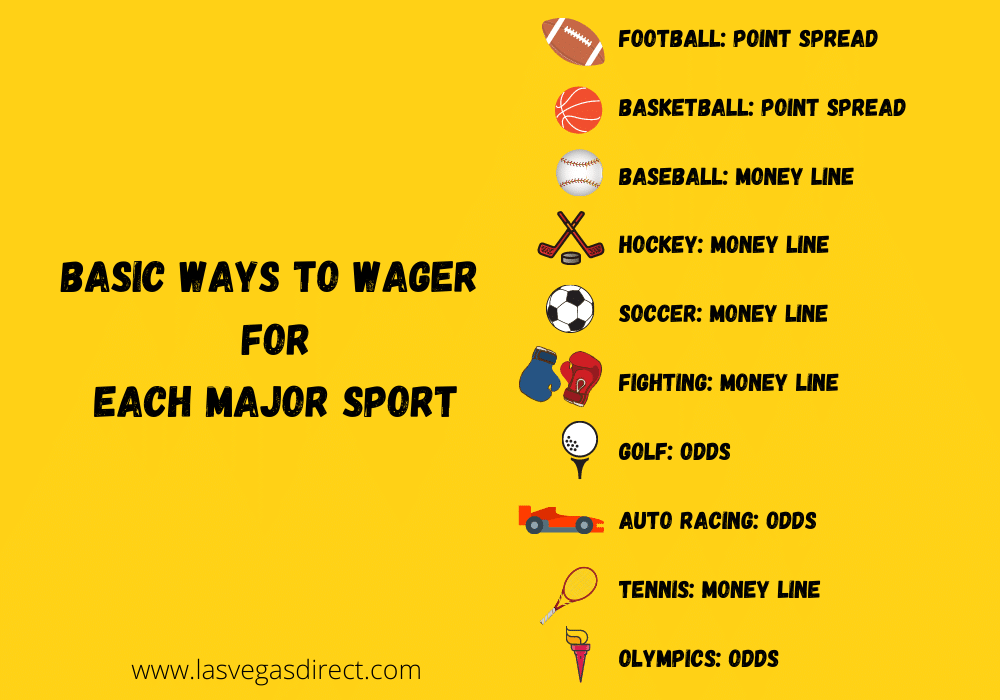 Place Your Wager
Now it's time to place your wager with a ticket writer at the sportsbook. So that you can be clearly understood, here is the information you want to give the ticket writer for the bet you'd like to make.
The rotation number: this is the 3 or 4 digit number to the left of each event that matches with the athlete or team you are betting on.
The amount you'd like to wager.
An example of this would be: "I'd like 1234, Knicks, for $100".
When the ticket writer reads the bet back to you, listen carefully to ensure they've understood you. Also, take a look at the printed ticket to be sure it's right.
Our Top 5 Favorite Sportsbooks in Vegas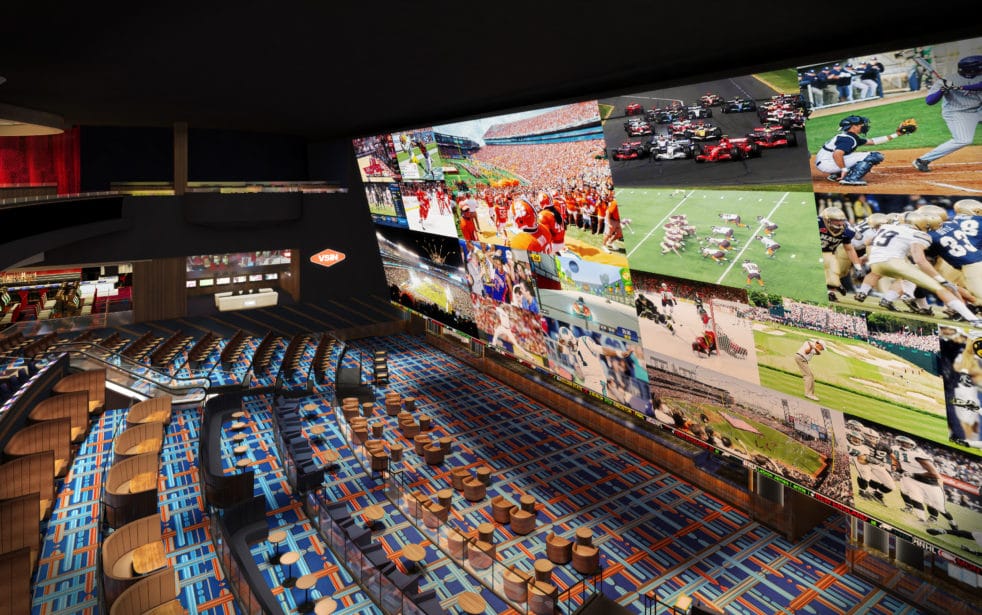 The brand new Sportsbook at Circa is the largest in the world – in fact, Circa calls it "a sportsbook so big we built a casino around it". This luxurious, 3 level room has a 1,000 person capacity and an enormous, 78 pixel viewing screen.
---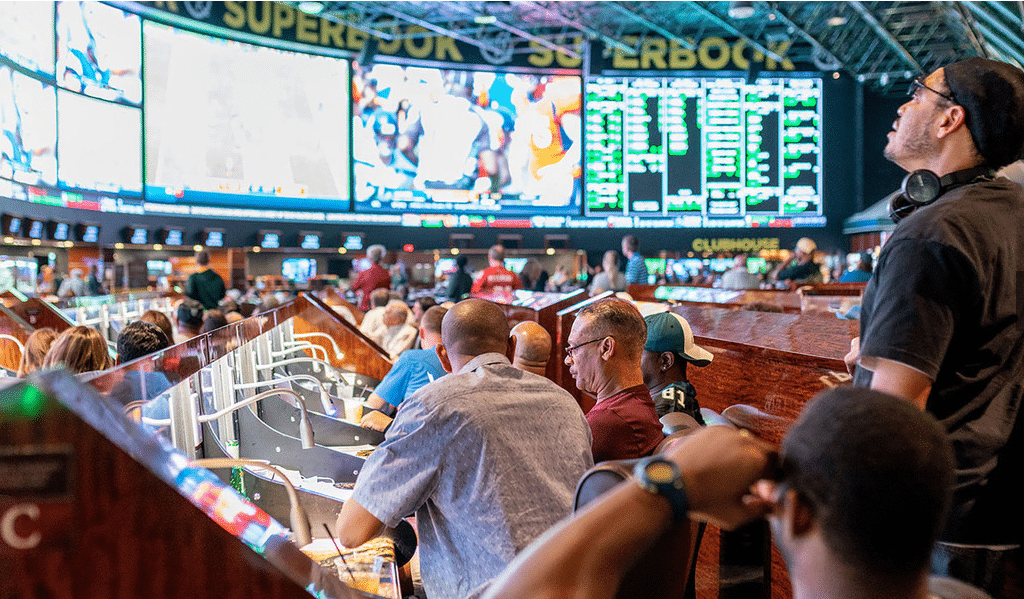 Westgate Las Vegas boasts a huge 30,000 square-foot space with over 350 seats. Their 4K video wall measures 220 feet by 18 feet, meaning you will have an exciting view of every moment of your favorite sport.
---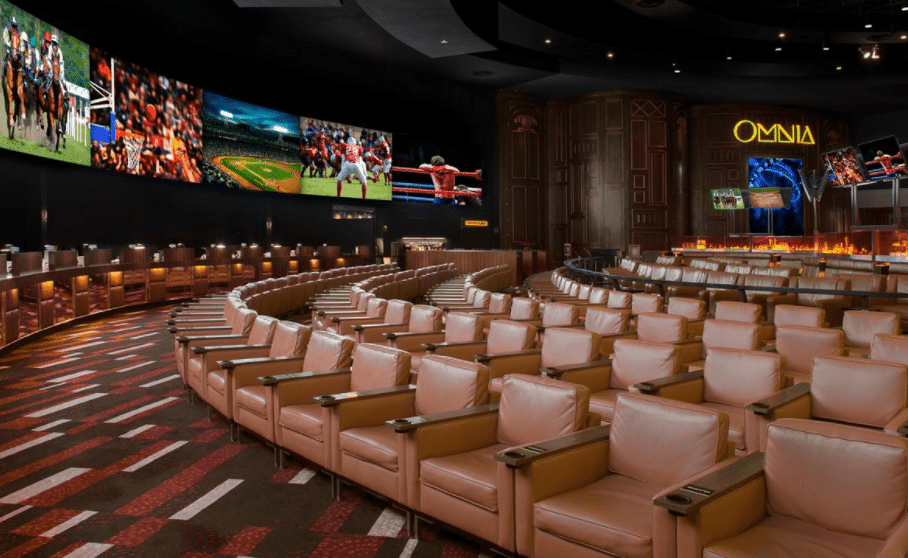 For 4 years in a row, Caesar's palace has been voted the best Las Vegas sports betting destination by readers of the Las Vegas Review-Journal. The 13 betting windows make it easy to place a bet, and you'll love the state of the art 4-zone directional sound.
---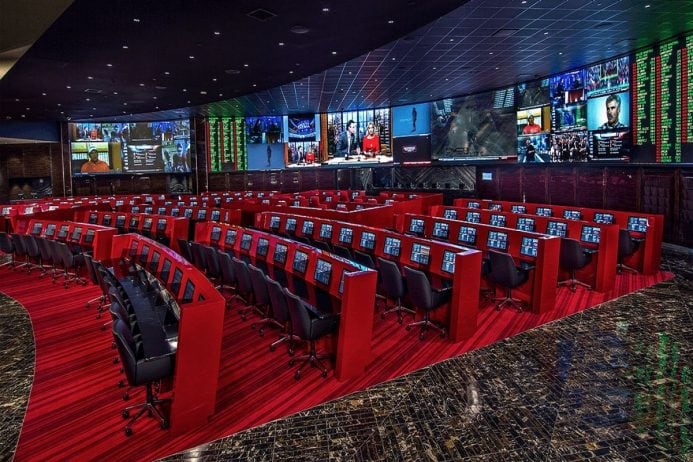 The sportsbook at The Venetian measures almost 10,000 square feet in size and has 118 seats available to reserve. They offer a gigantic video wall, and you'll find some great food and beverage options right nearby. They also have their own mobile app, available on iOS and Android.
---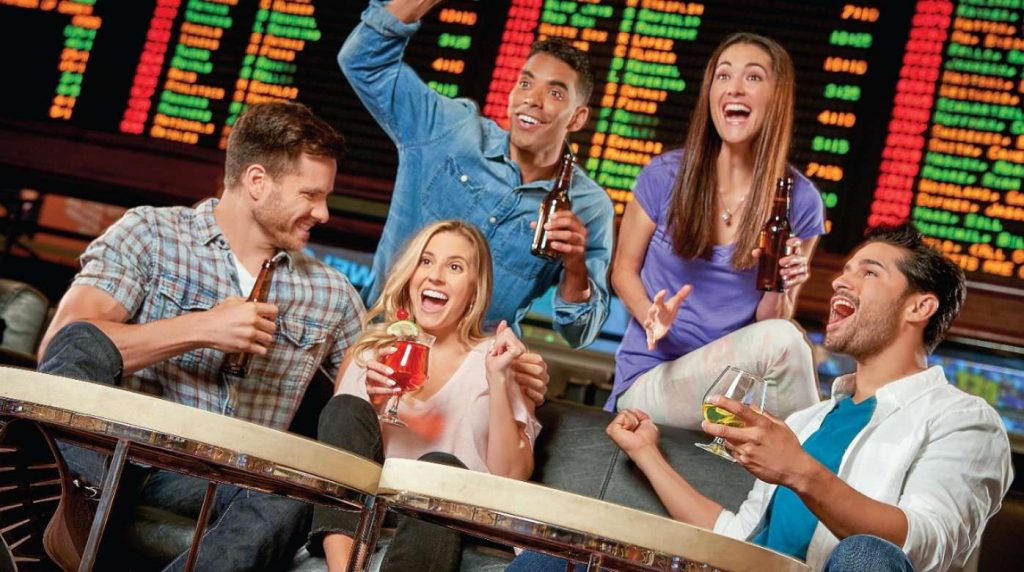 Wall-to-wall, 85' HD projection screens and plush seating make the recently renovated sportsbook at The Mirage a great place to place your bet. Larger groups can enjoy VIP couches and beverage packages.