The Top 10 Must-See Art Attractions in Las Vegas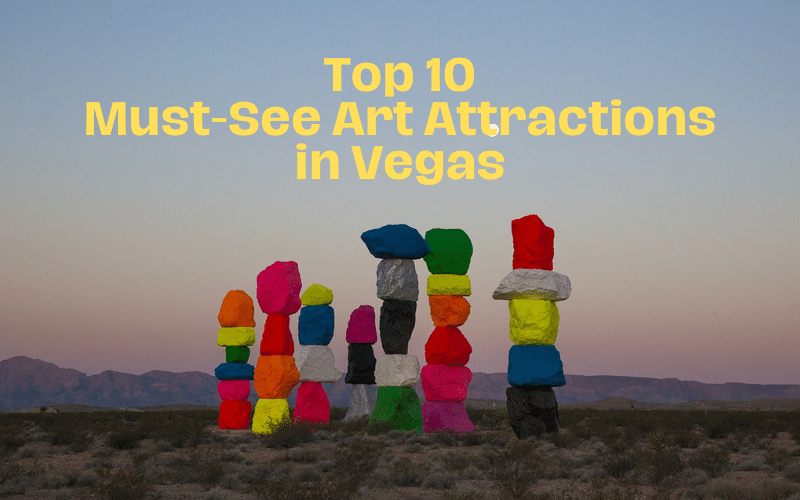 We may receive a commission if you make a purchase.
When people think of Las Vegas, they normally think of bustling casinos and glittering neon lights. But there's a whole other side to Vegas that many visitors may not be aware of – a vibrant art world with stunning artistic expressions you have to see to believe.
Whether you're a fan of traditional fine art or interactive art exhibits using cutting-edge technology, there are art attractions in Vegas that will open your eyes. Here's our top 10 list of the absolute must-see art attractions in Las Vegas.
---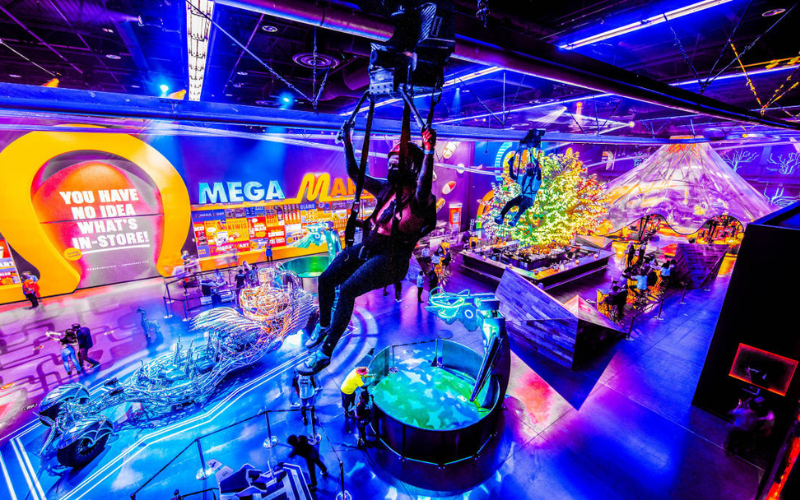 This huge entertainment complex just west of the Las Vegas Strip is like stepping into another world, with a wide variety of immersive psychedelic art exhibits under one roof. State-of-the-art technology and cutting-edge creativity have come together to create a multiverse of attractions designed to blow your mind.
Visitors to AREA15 can roam around the complex wearing an augmented reality mask, soar like a bird in a state-of-the-art bird simulator, or have their minds read by a giant neon brain. And that's just the tip of the iceberg! Three of the art attractions in our top 10 list are located within AREA15.
---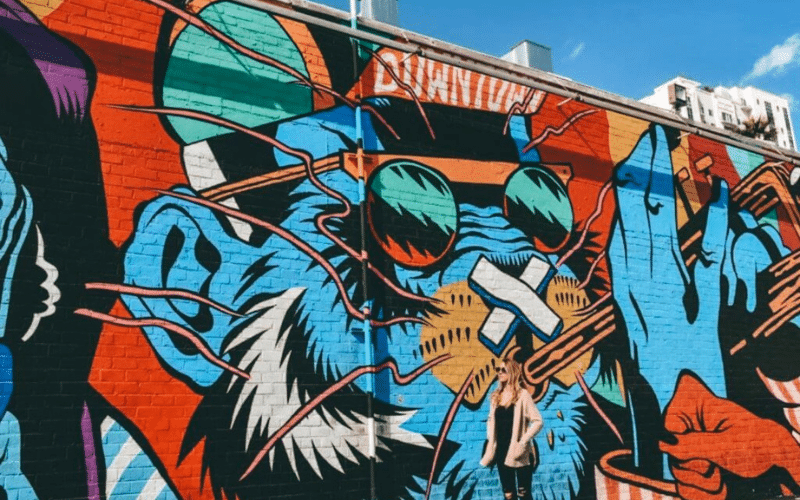 2. Downtown Las Vegas Murals
No trip to Vegas would be complete without exploring Downtown Las Vegas. As part of Downtown's recent renaissance, more and more vibrant wall murals are popping up in this part of town, especially in the Arts District. These huge, colorful murals are awesome photo ops and impressive works of art.
If you're already wandering through Fremont Street Experience (which we highly recommend), it's just a short walk to where many of the murals are located, near Ogden and 7th Street. For a comprehensive list of where to find the best wall murals Downtown, check out this article.
---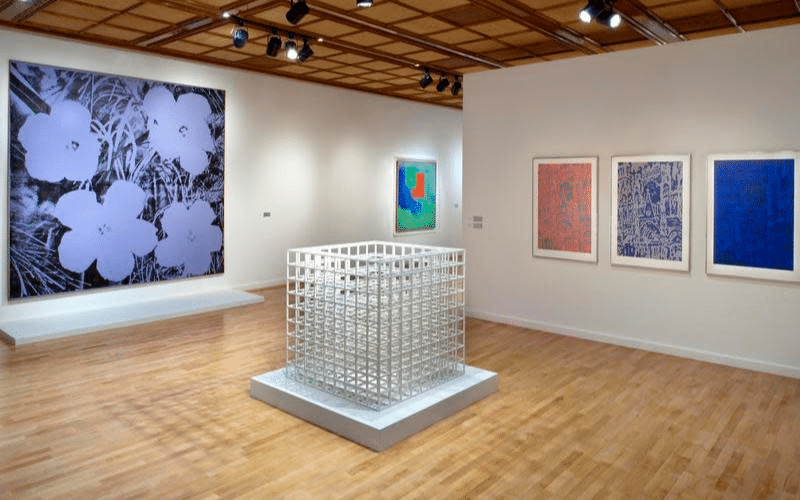 Take a break from the noise and the heat of the Las Vegas Strip by visiting this fine art gallery at the Bellagio. The gallery opened in 1998 as part of Steve Wynn's reinvention of the Vegas vibe, and it houses incredible works of art by world-renowned artists, including Picasso, Warhol, and Monet.
The Bellagio Gallery of Fine Art's location right in the center of the Strip makes it a great addition to your Vegas itinerary. It's an intimate gallery that takes about an hour to explore. The exhibits rotate, so you'll get to see new works of art each time you come back to Vegas.
---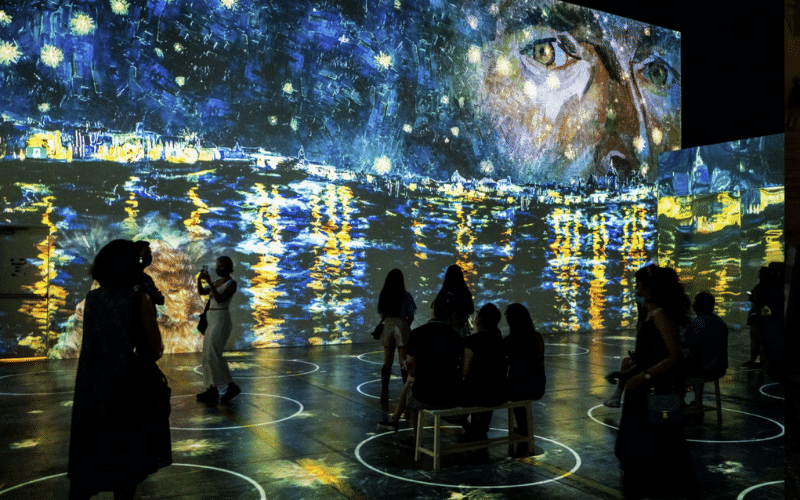 Las Vegas Magazine calls this "one of the most unforgettable art exhibits you'll ever experience". Vincent Van Gogh's art has always been highly emotive, but this takes the cake. Now you can actually stand inside his works of art as they move and transform around you, under you, and over you.
The visionary behind this exhibit is Massimiliano Siccardi, a highly respected video artist known for designing visual sets for dance choreographers around the world. His team of talented video projection artists and producers use state-of-the-art technology to allow people to see Van Gogh's beautiful paintings from a whole new perspective.
---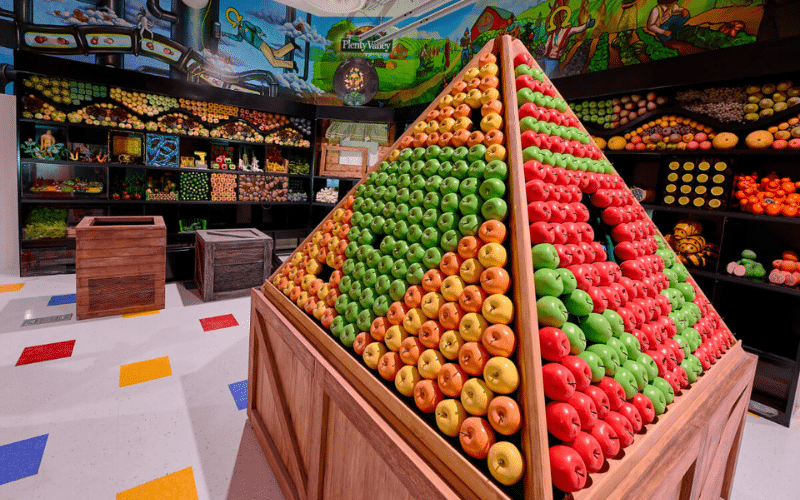 This is the kind of immersive experience that only the brilliant minds at Meow Wolf could pull off. The wildly creative arts company has made a name for itself in building interactive exhibits that bend your mind just the right amount.
Omega Mart is a supermarket… but it's certainly not your run-of-the-mill supermarket. Located at AREA15, this psychedelic grocery store transports you to an alternate reality where wheeling your shopping cart around gets seriously weird. Every detail, down to the products on the shelves and the overhead announcements, is warped and surreal. The more you explore, the more bizarre your shopping trip becomes.
---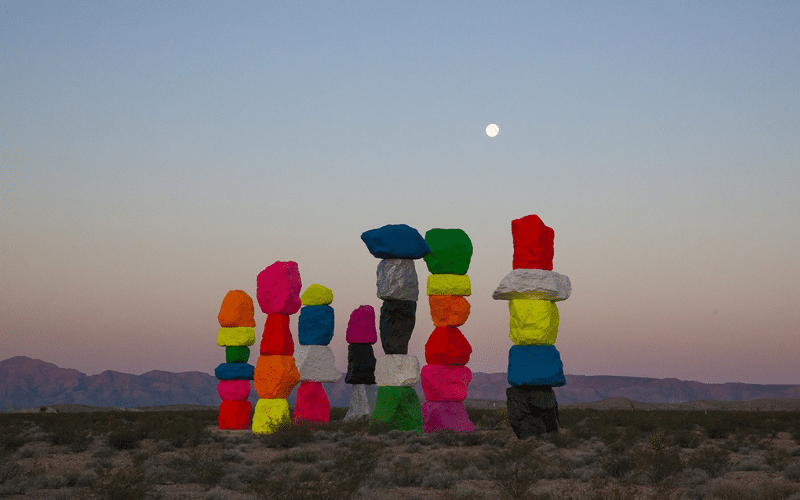 6. Seven Magic Mountains
25 minutes south of Las Vegas, in the middle of the desert, stands a stunning art installation by internationally renowned Swiss artist Ugo Rondinone. Seven Magic Mountains consists of seven towers of neon-colored boulders that practically glow in contrast to the stark desert landscape.
Rondinone created this remarkable work of art as an expression of his view of Las Vegas as a place where the natural and the artificial intersect in strange ways. You can see the exhibit from the highway, and many visitors stop to take pictures of its surprising beauty.
---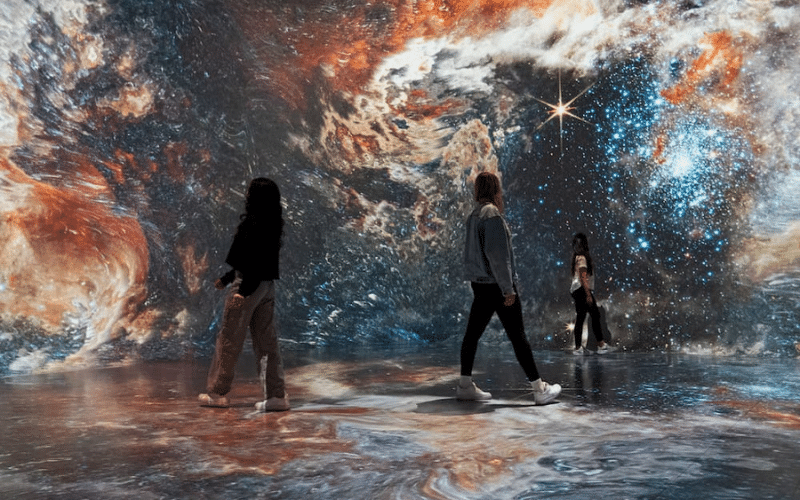 Illuminarium, also located within the AREA15 complex, allows you to watch movies from inside them. Using state-of-the-art technology including 4K interactive projection, 360-degree audio, in-floor vibrations, and scent systems, this breathtaking attraction lets you become part of the action.
During the day, Illuminarium is a family-friendly experience. Choose from a space adventure that features actual content from the James Webb Telescope or a safari adventure across the continent of Africa. Then at night, the attraction becomes an adults-only nightlife venue with a full bar, Illuminarium After Dark. Sip on signature cocktails in a mysterious crystal cavern or the night markets of Tokyo.
---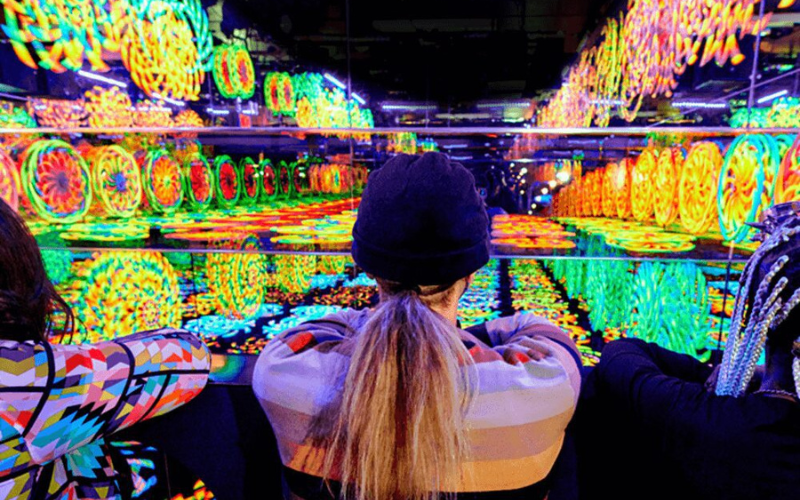 We promise we'll stop talking about AREA15 in a moment… we just can't leave out this amazing art exhibit! Wink World is so named because it was created by Chris Wink, one of the co-founders and Chief Creative Officer of the legendary Blue Man Group. He designed this immersive exhibit to be a tribute to life's infinite possibilities.
You'll journey through 6 infinity-mirror rooms that use creative combinations of light, movement, color, and sound to give you a sense of being in another world. Wink World is an awe-inspiring, family-friendly experience that takes about 20 minutes to explore from beginning to end.
---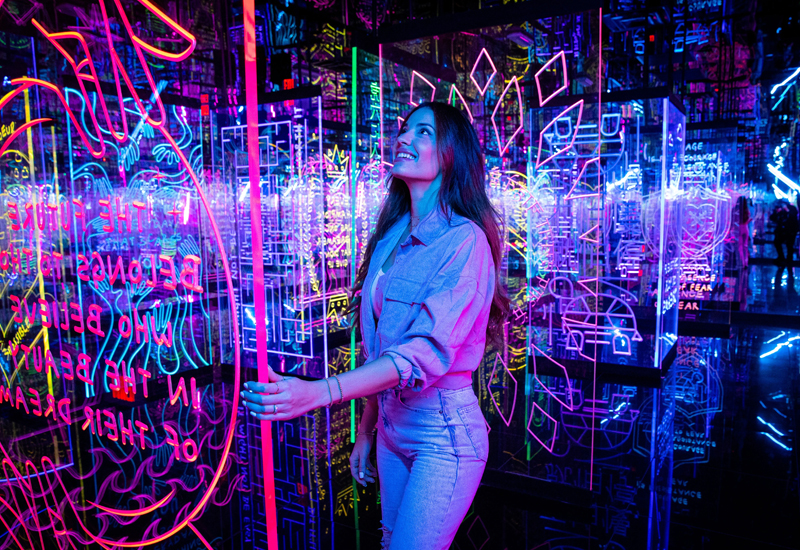 Fantasy Lab was created by a collection of artists and visionaries who came together with the intention of giving people truly unique experiences. This immersive art gallery consists of 7 breathtaking spaces, each designed to make your subconscious feel an emotion, from nostalgia to love, from heartbreak to fear.
Using infinity mirrors, LED lights, and original technologies that will leave you in awe, each room has a story to tell. From 9 p.m. until close, adults can order a drink and roam through the gallery freely, taking in the unique sights and sounds.
---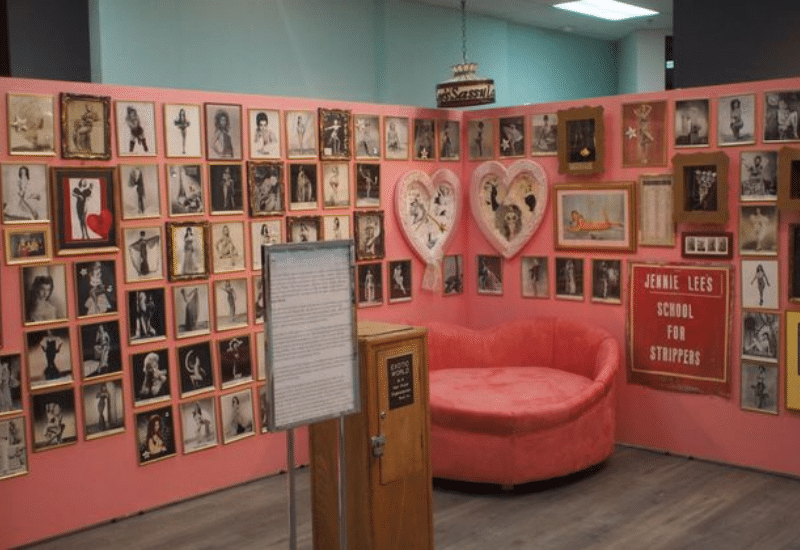 This unique museum in Downtown Las Vegas's Arts District pays homage to the world of burlesque, from its emergence way back in the 1860s until today. Of course, the art of burlesque is historically connected with the city of Las Vegas.
While this is technically a museum rather than an art exhibit, lovers of retro art will be smitten with the Burlesque Hall of Fame's collection of vintage photos, which you can look at through a "Peek a View" view master.
See all Las Vegas attractions HERE!