Things to Know Before Attending a Vegas Timeshare Presentation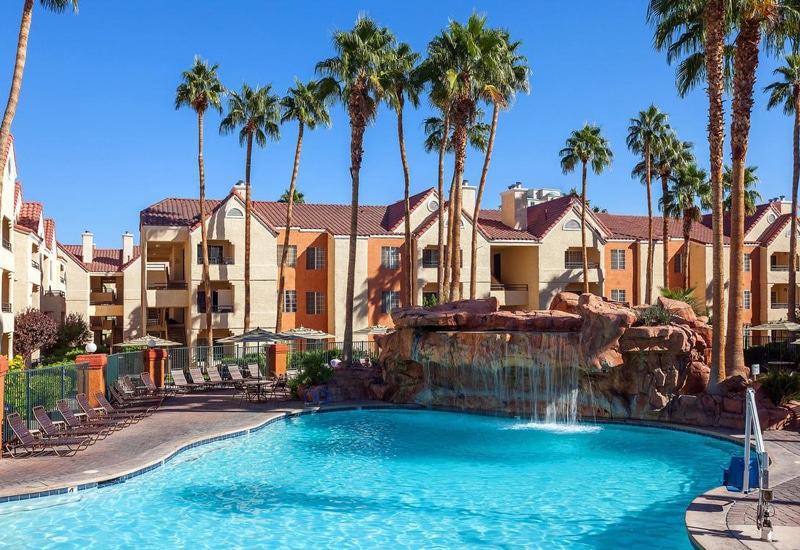 We may receive a commission if you make a purchase.
Whether you're looking for a dependable vacation rental to spend all your Vegas casino winnings, or just want a way to get free perks that include some of the best local shows and attractions, timeshares can accomplish both.
Timeshares are nothing new, but as the way we travel has changed over the years, so has this niche industry. This guide details what a timeshare is, why they're so popular in Las Vegas, and ways you can benefit from them—both in vacation deals or simply their free offers around town.
---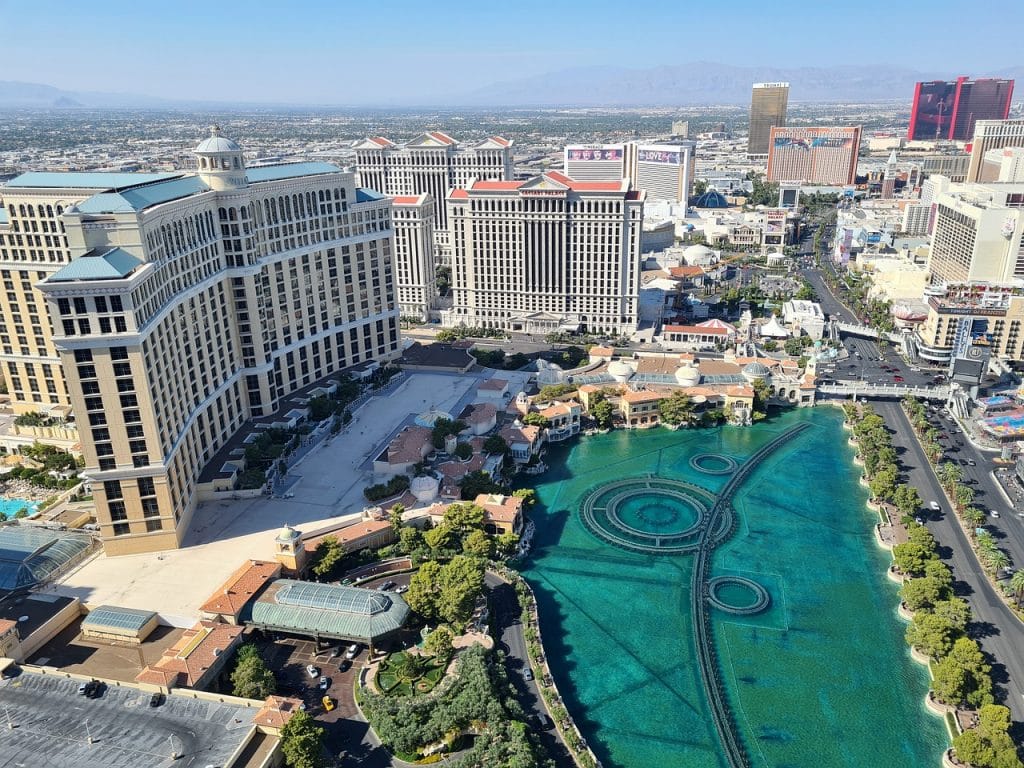 What is a Timeshare?
By now, many people have heard about or even stayed at a timeshare. If it's a new concept to you, timeshares are shared vacation properties that provide you with a designated time to visit them. Think of it as sharing a vacation home with several other families. Since everyone owns the property, you will get a specified vacation time every year to enjoy it with your family, and other times are reserved for the other owners.
This shared vacation home ownership concept has been around for decades. In theory, it reduces the cost of a vacation. However, as the travel ecosystem has changed, so have timeshares. Many companies updated the model of gifting vacation points every year that can be redeemed at a brand's properties around the world. Timeshares now give more flexibility in deciding when and where you take a vacation, all for a lower price than if you were to book at a hotel.
Some boutique timeshare properties will offer all-inclusive amenities that include things like full kitchens, complimentary daily meals and beverages, access to pools and spas, fitness centers, recreational activities, childcare, etc.
Some of the most popular timeshare companies you'll find in Las Vegas include:
Many people associate the word 'timeshare' with scam. In response, they have adopted new terms like "vacation club" and "vacation ownership" to avoid the stigma.
But are they really worth it?
---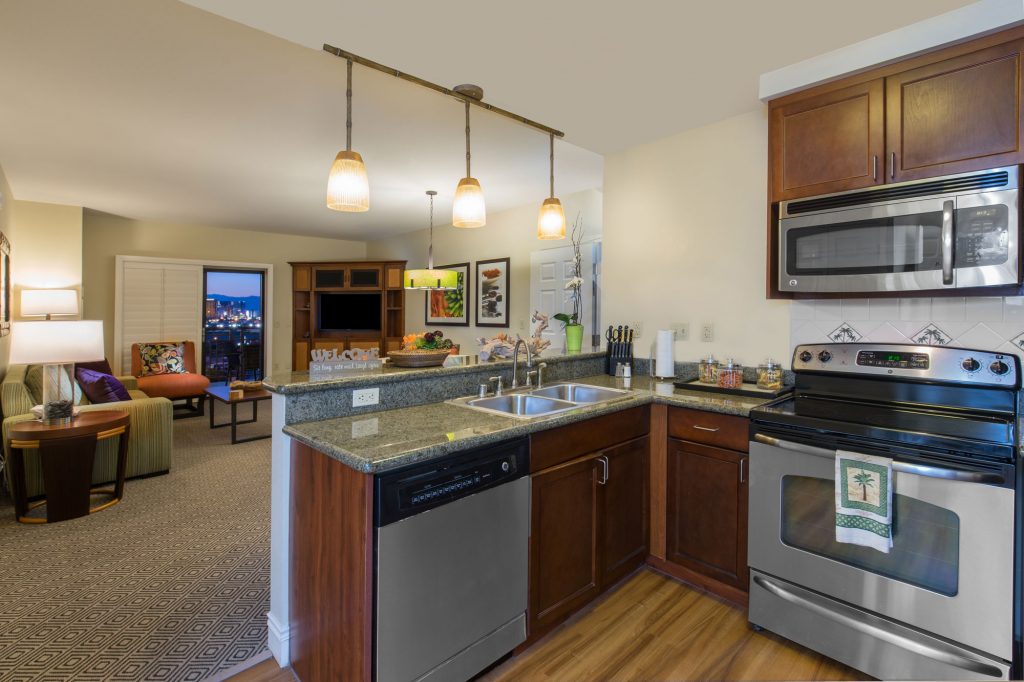 The Popularity of Timeshare Presentations on the Strip
Las Vegas is a tourist hub which makes it a hotspot for vacation-seekers. Travelers on vacation have several things in common that make timeshare offers popular here:
You fit the target market of someone who travels for vacation (you're already on vacation, afterall)
You're looking to have a good time in Vegas
Once you're in Las Vegas, you most likely want to return one day.
Many people on the Strip fit these criteria, which makes the approach easier to draw you into the world of timeshares. But it isn't the thought of spending more money that gets people's attention—in fact, it's the exact opposite.
Most owners of timeshares come across the opportunity after sitting through a presentation. These impromptu business meetings can easily get people to take time out of their vacation time by offering perks that are nearly impossible to decline.
Suppose you come across a salesperson on the street, or even offers online with free tickets to shows, attractions, discounts, or free night stays at hotels. In that case, you're likely being targeted for a timeshare sales presentation.
The good news is that the offers are usually legit! If you agree to attend the presentation, you'll get the free tickets and prizes at the end. The bad news is that everything comes with a cost, and the presentation may end up making you spend more time and money than you anticipated.
If you have concerns about being scammed, you should stick with the ones that have kiosks located in major hotel lobbies. You can also ask the front desk about them and they will let you know if it is legit.
If either the free tickets or the actual vacation property offer sounds interesting, then it can be a great opportunity to benefit from it!
---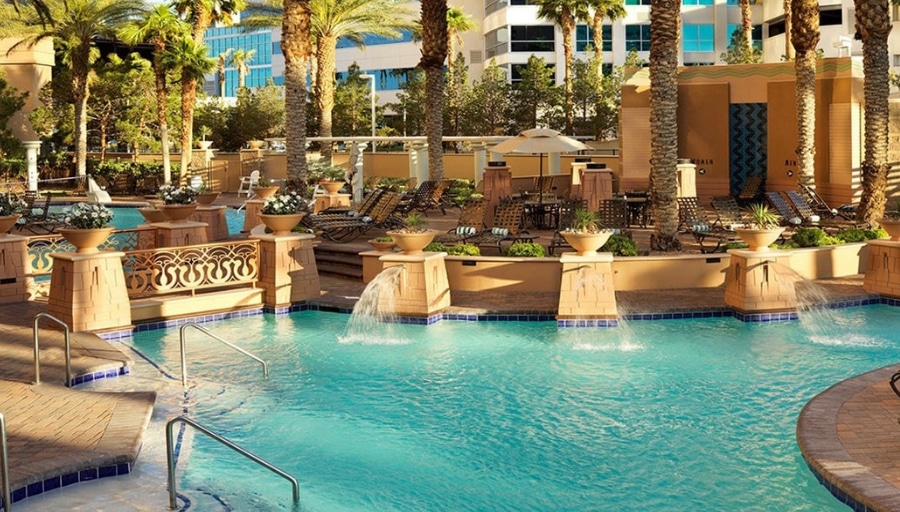 What to expect during your presentation
Being approached to participate in a timeshare presentation can be in person during your trip, or even online before you travel. Online requests for participation are where you'll typically get free nights at a hotel in exchange for your attendance. While offers may vary, some require a small deposit to guarantee you'll attend. If you show up, you'll get your deposit refunded. However, if you don't participate in the meeting or cancel your trip, your deposit is subject to being forfeited.
A timeshare company salesperson usually does in-person approaches set up at a kiosk in busy tourist areas, such as outdoors on the Strip, indoors at The Shops at Crystals, hotel lobbies, and many more.
Many timeshare presentations have set times to attend, but due to the urgency of the salesperson, don't be surprised if you're called an Uber on the spot and driven to the presentation site. However, you can always decline the offer and demand a specific presentation time.
The overall goal of the timeshare presentation is to get you to purchase a property before you leave. Statistics show the success rate is higher during the initial excitement, which explains the notable urgent/pushy sales tactics used by the sales team. Keep that in mind, and don't take anything personal! They speak to thousands of people every week and work on a commission, so they're trying to close a sale right away to get paid.
Each timeshare company has different processes, but these are the general activities that happen:
Arrive in a waiting room with food/snacks
Sit in a presentation about the property to inspire you to think about vacationing with them
Attend a property tour of the grounds and a sample unit
Sit with a salesperson to discuss the overall cost and potentially close the deal (most time consuming part)
Visit the reception desk for your free perks
Presentations can last anywhere from 90 minutes to upwards of a few hours. The biggest variable is the stage of sitting with your salesperson to discuss the overall costs.
This is the part that most are anxious about if you're familiar with timeshare presentations. As a rule of thumb, you'll get one offer, but if you decline, they'll present follow-up offers with slightly better deals. If you still decline the offers, the last resort can be for a trial period or even a credit card offer. Showing any signs of interest in either of the offers can drag on this cycle for hours.
---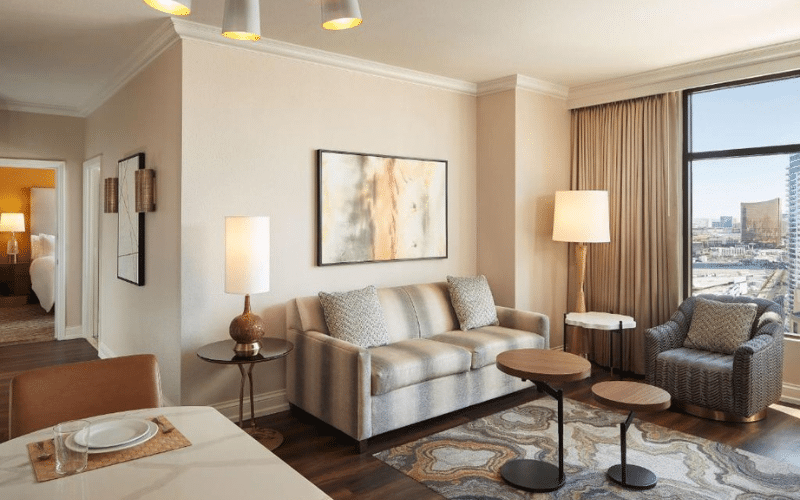 Pros and Cons of Timeshare Presentations
It's no secret that timeshare presentations have a bad reputation, but there are both pros and cons. Here's a quick snapshot!
Pros:
Free tickets to shows and events, attractions, or hotel stays
Opportunity to join a travel club with a reputable company
Cons:
Time spent in presentations
Rushed decision-making
---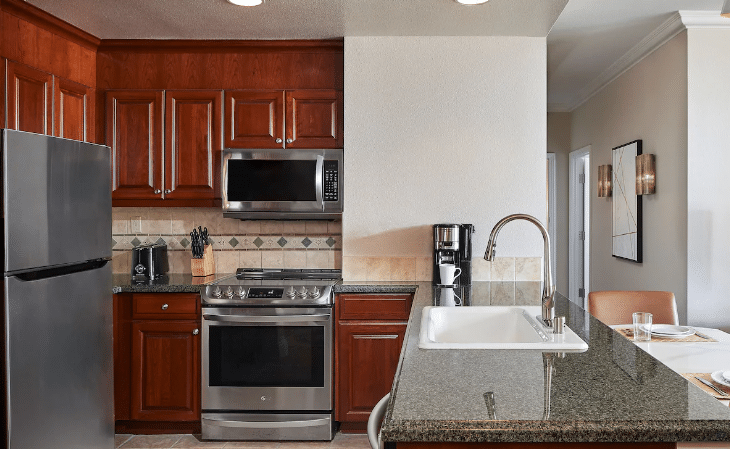 Should you sign up for a timeshare presentation?
Contrary to popular belief, timeshare programs are not scams. They are legitimate opportunities to join their clubs. The adverse reactions to them result from travelers not understanding the full terms of the deal, yet accepting the offers on a spontaneous decision that impacts your finances for years to come.
In an argument supporting timeshares, it's an opportunity to have a guaranteed vacation option every year. If you've researched and find that timeshares and related programs are the best options, you can get great deals on them. Just keep in mind that the first offer is never the best. Make sure you understand associated fees, interest, cancellation penalties, and other costs before agreeing to sign up.
If you're not interested in timeshares and, more importantly, don't fully understand the terms, these programs are not for you. High interest rates and uncapped fees can end up costing you much more than you think you're paying. However, you can benefit from attending the presentations by simply attending to get the free perks afterward.
You're never obligated to sign up for a timeshare offer, no matter how pushy the sales team is towards you. They understand that many people are there just for the free gifts, and politely saying you're not interested in the offers is the quickest way to get back to enjoying your vacation.
We should note that if you're attending a presentation, you cannot attend inebriated or arrive late. Doing so may forfeit your gifts and deposit.
Attending a timeshare presentation in Las Vegas is an excellent way to get free gifts to experience the best events and shows on the Strip. Signing up for an offer is a financial decision, and you should closely examine the terms before going through with it. If you're not interested, simply say no, and you'll (hopefully) be soon on your way to enjoying more of Las Vegas!