Top 10 Most Delicious Foodie Experiences in Las Vegas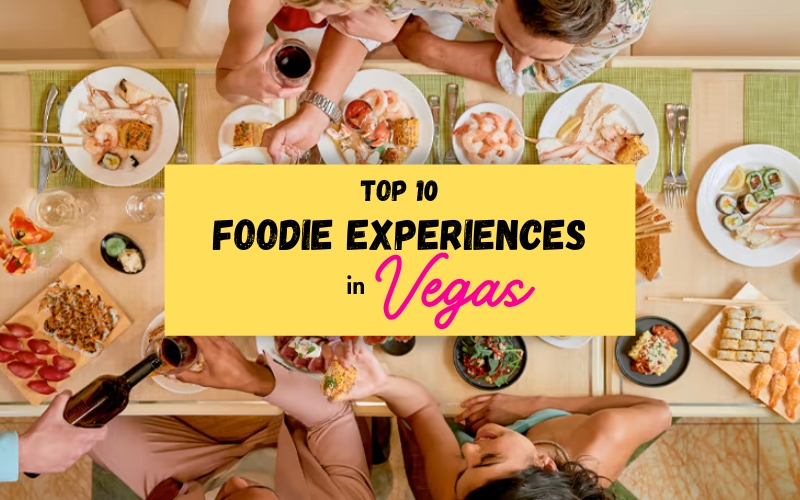 We may receive a commission if you make a purchase.
It's exciting planning a trip to Las Vegas: what shows you want to see, what attractions you want to check out, and where to stay. If you're a foodie, you're probably also searching for the most amazing Vegas culinary experiences you can treat your taste buds to. In this article, we'll let you in on the top 10 most essential foodie experiences in Vegas.
---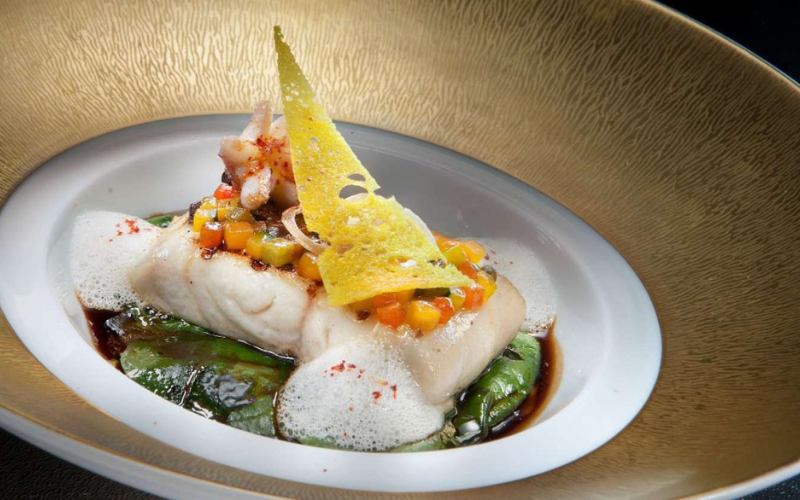 1. Get Reservations for a World-Class Fine Dining Restaurant
Las Vegas is home to some of the finest restaurants on the planet, so if your budget allows for it, definitely make a reservation to dine at one of these incredible restaurants. Making reservations months in advance is pretty standard for these places.
Our article on the best restaurants in Las Vegas features some of the most amazing fine-dining restaurants in the city. Below, we've broken down where to dine depending on the type of cuisine you're in the mood for.
---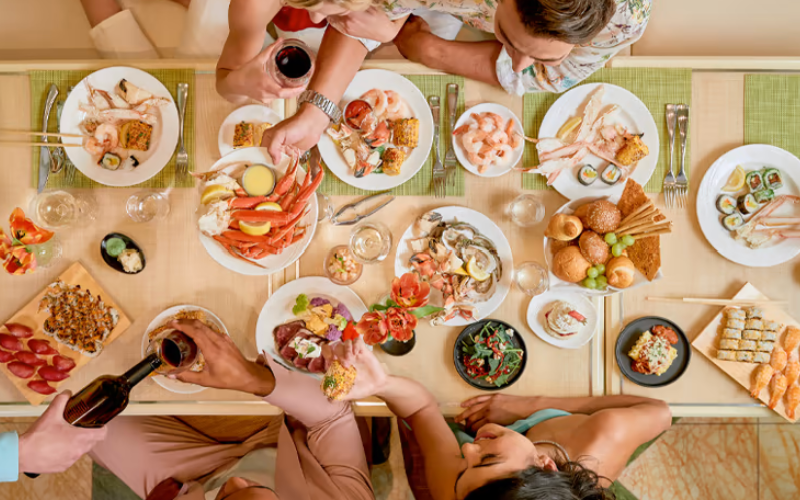 2. Go to One of the Best Buffets in Vegas
Extravagant buffets are kind of Vegas's thing. The most amazing Las Vegas buffets go all out to bring you a vast spread of all-you-can-eat deliciousness, with show cooking stations that serve up different cuisines from around the world. You've got to eat at one of these if you want to have the complete Vegas experience.
Bacchanal Buffet, located at Caesars Palace, is what Thrillist calls "the standard against which all Las Vegas buffets are judged" – so that's where you want to go if you want to have your mind blown completely. The Buffet at Wynn Las Vegas comes in a close second, but it should be considered your first choice if you're vegan or vegetarian – because Steve Wynn himself is vegan, their veggie options are amazing.
---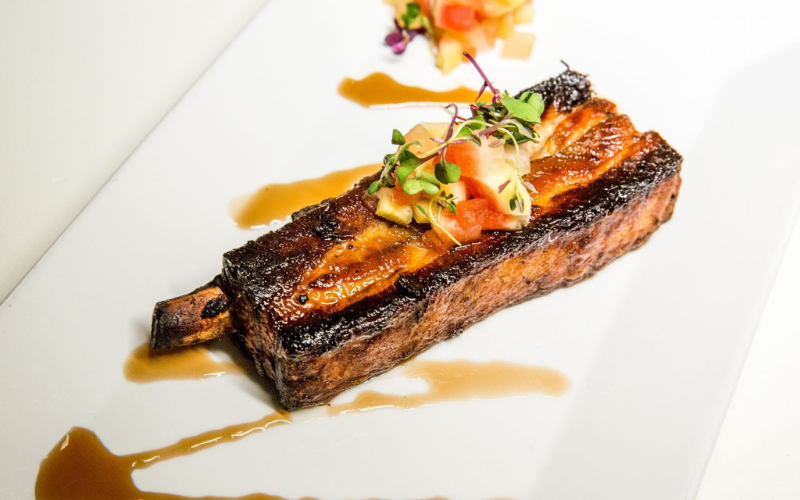 3. Check Out Your Favorite Celebrity Chef's Restaurant
If you love a particular celebrity chef, the chances are they have a restaurant in Las Vegas. Here are just some of the choices you have:
---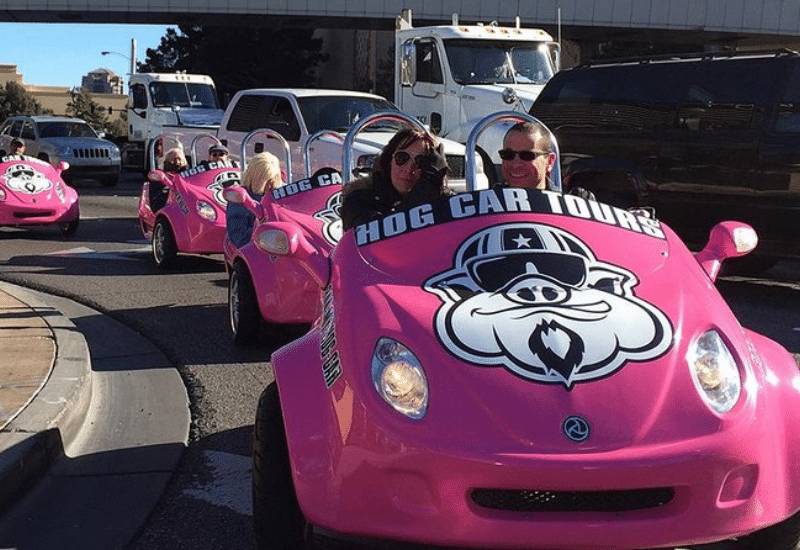 4. Take a Foodie Tour
If you have limited time in Vegas and want to discover all the best food in the city, taking a guided foodie tour is a great idea. We love this scooter food tour that puts you in the driver's seat of a fun pink scooter and takes you up the Las Vegas Strip and through Downtown Vegas to try all the best eats.
This awesome walking tour of Downtown Las Vegas lets you in on all the secret spots with the most delicious food, while giving you plenty of photo opportunities. You'll visit 5 different locations that normally only the locals know about, and enjoy a tasting of their best dishes.
---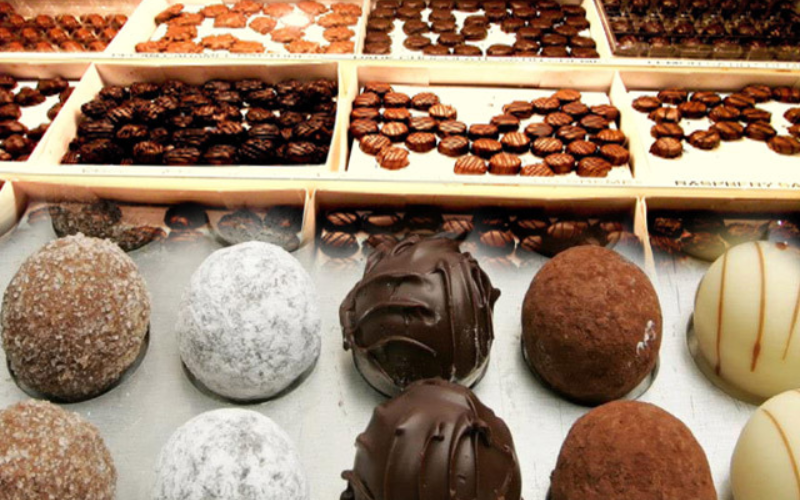 5. Visit a Chocolate Factory
If you're a chocoholic, you can't miss going to the Ethel M Chocolate Factory, located in Henderson just a 20-minute drive south of the Las Vegas Strip. It's absolutely free to take a self-guided tour of their factory and see them making decadent chocolate treats, and you can buy some to take home in their gift shop. They also have a chocolate and wine tasting experience that happens daily.
---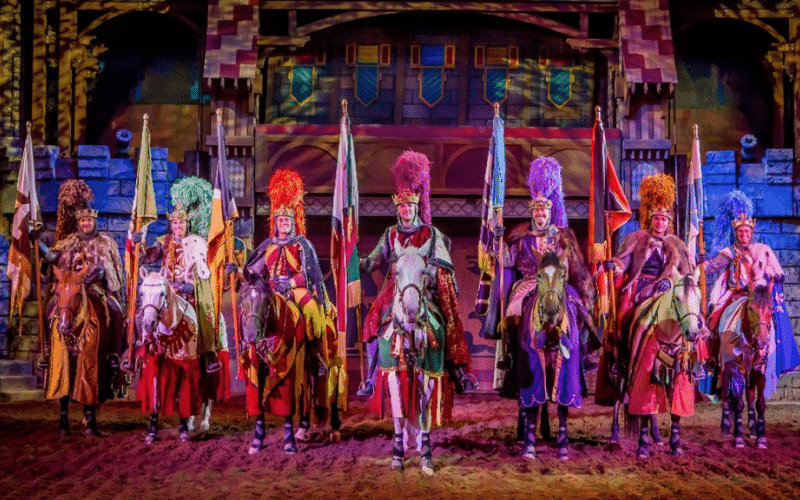 6. Have Dinner and a Show
Tournament of Kings is an absolute blast to go and see, and you get to pig out on a Medieval-themed dinner while you enjoy the show. Performing nightly at Excalibur, this show features Medieval knights jousting on horseback while everyone in the crowd cheers for their section's hero. The meal you get is both hearty and tasty, including tomato soup and a roasted Cornish game hen with veggies.
---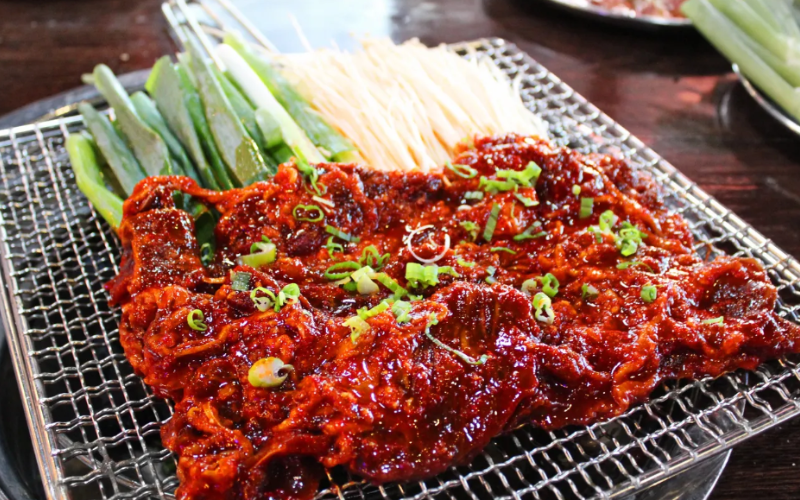 7. Head To Chinatown for Authentic Asian Eats
Just a mile west of the Las Vegas Strip, Chinatown is well worth visiting if you love Asian cuisine. It's not just Chinese food you'll find here – this part of town is where you'll find the finest and most authentic Korean, Japanese, Vietnamese, and Thai food.
It's hard to narrow down the vast selection of choices, but here is a short list of the dishes we highly recommend tasting:
Vietnamese pork meatball sandwiches (banh mi) at Lee's Sandwiches (3989 Spring Mountain Road)
Kobe-style beef with wasabi grilled on imported Japanese charcoal at Raku Grill (5030 Spring Mountain Road)
Korean hotdogs at CrunCheese (4284 Spring Mountain Road)
Japanese-Italian fusion cuisine at Nakamura-Ya Trattoria (5040 Spring Mountain Road)
Korean Barbecue served family-style at Hobak Korean BBQ (5808 Spring Mountain Road)
Xiao Long Bao (soup dumplings) at Shanghai Taste (4266 Spring Mountain Road)
Love Chinese food? We also wrote an article on the top 10 Chinese restaurants in Las Vegas!
---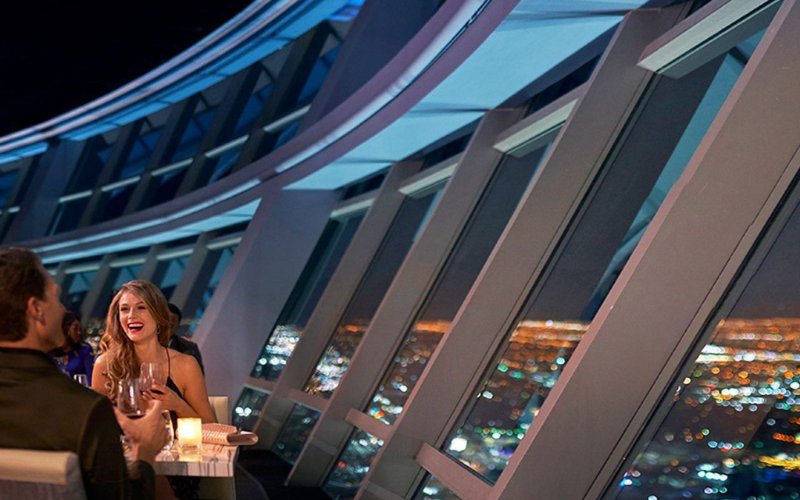 8. Enjoy Dinner with a View
There are a few restaurants in Las Vegas where you can dine with a view that will have you in absolute awe. On the very top of that list is Top of the World, located at the very top of The STRAT tower. The dining room here revolves 360 degrees every 80 minutes, so you'll get a magnificent view of the whole city stretched out below you while you dine on award-winning steakhouse cuisine.
Second on the list is the Eiffel Tower Restaurant, located at the top of Las Vegas' own replica of the Eiffel Tower at Paris Las Vegas. If it's a romantic dinner you're planning, this restaurant is a perfect choice, with a stunning view of the Fountains of Bellagio and a menu of fine French cuisine.
Third on our list is Rivea, located at the very top of the Delano Las Vegas with a 180-degree view of the Las Vegas Strip. Dine on delectable dishes from Provence and Italy while you take in a spectacular aerial view of the desert sunset.
---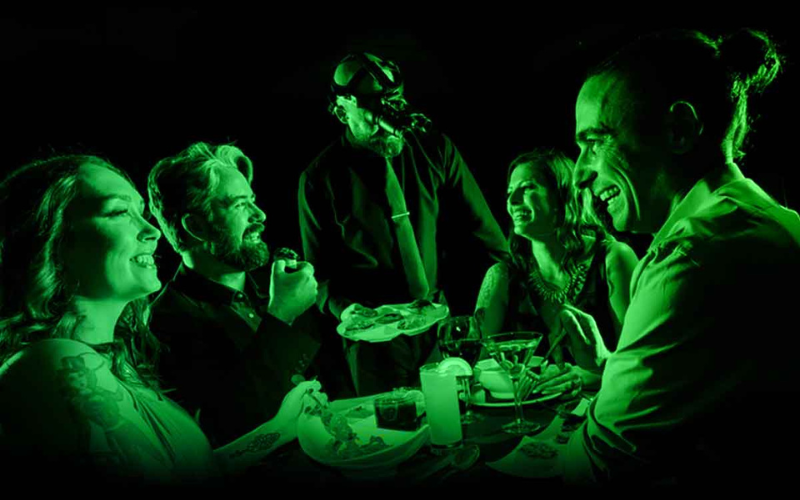 9. Dine in Pitch Darkness
They say when your sense of sight is taken away, your other senses get heightened to experience things more distinctly and fully. If you want to test out if that's true, make reservations to dine at Blackout Dining in the Dark, a distinctly different restaurant where you enjoy your meal in total darkness.
You and your group will be a 5 to 7-course menu of mysterious dishes by waiters wearing night vision goggles. You'll get to experience the delicious flavors, textures, and smells in a way you never have before. After your meal, the lights come up to reveal what it was you were eating.
---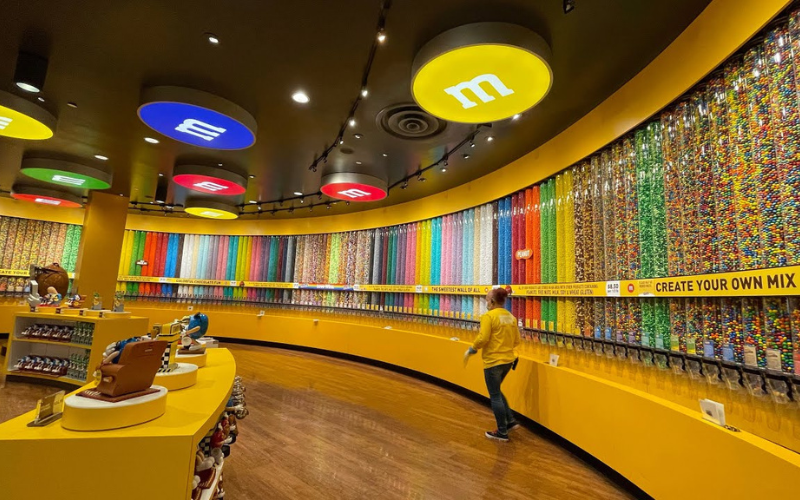 10. Create Your Own M&Ms
M&M's World Las Vegas is the first of its kind in the world: a 28,000-square-foot candy store that's heaven on earth for chocolate lovers. Here you'll find a gigantic wall of M&Ms candies in every imaginable hue, and you can even customize your own M&Ms to take home! This place will have you as excited as a little kid on a sugar rush.