Top 10 Las Vegas Attractions (2023)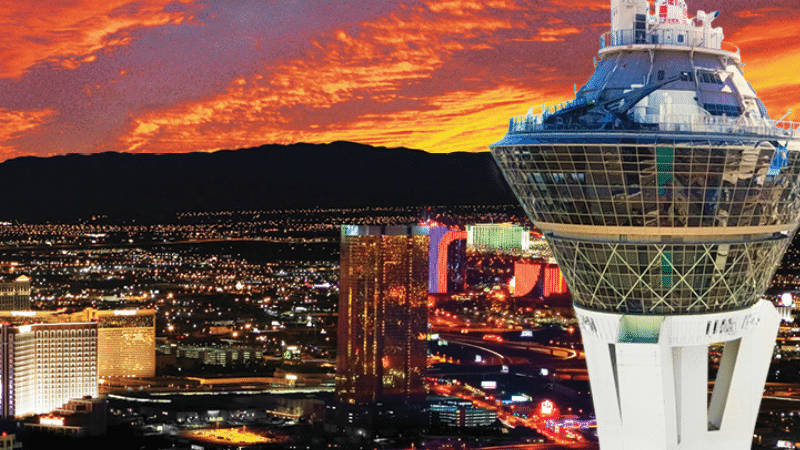 We may receive a commission if you make a purchase.
There are so many attractions in Las Vegas, it's impossible to fit them all into one trip. From thrill rides to stunning views, circus acts to natural wonders, there's something for everyone in this magical city. We created this list of our must-see top 10 Las Vegas attractions so that you can plan for your own adventure, and get the full Vegas experience.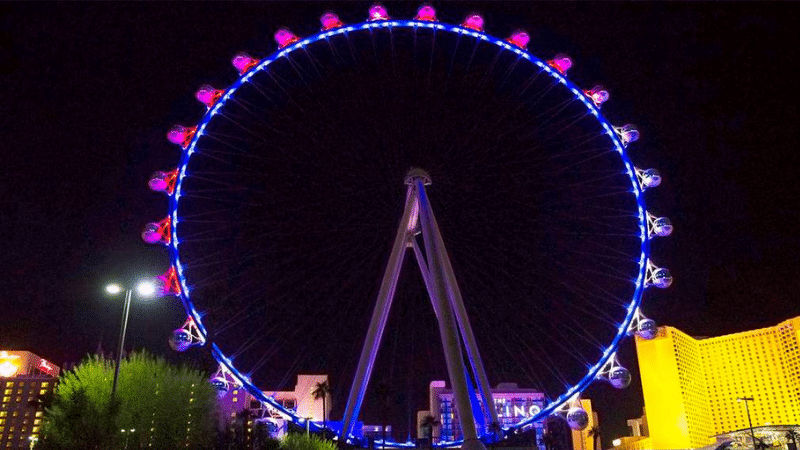 High Roller
This giant Ferris wheel is the world's largest observation wheel, located smack dab in the center of the Las Vegas Strip near the The LINQ Hotel + Experience. The High Roller takes you 550 feet up for an unforgettable view of the neon lights of the Strip, the whole Vegas valley, and the majestic mountains that surround the city.
The wheel takes 30 minutes to make its full rotation, and you'll be comfortable in their spacious cabins that fit up to 10 people. If you're traveling with your family, there's a self-guided lesson plan to make the experience educational for the kids. For adults, you won't want to miss the Happy Half Hour, where you have an open bar and bartender for the full half hour.
---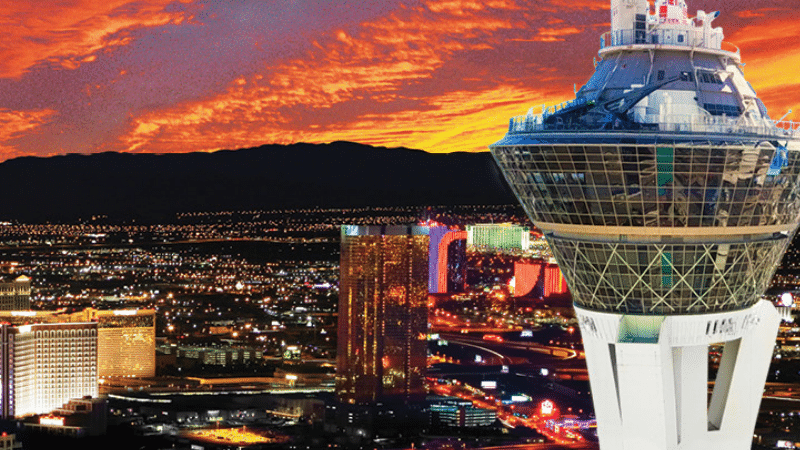 Skypod Observation Deck Experience
If you're not afraid of heights, you can get another spectacular view by visiting the Skypod Observation Deck at The STRAT Hotel and Casino. This 1,149 foot-tall observation tower is an icon of the Las Vegas Skyline, and the tallest of its kind in the United States. Up on the 108th floor you can look down on the city from a bird's eye view.
You can enjoy a creative cocktail from 108 Drinks, and the kids can grab an ice cream at 108 Eats. For a truly romantic experience, we highly recommend dining at Top of the World Restaurant, which gives you a 360 degree view of the city from a rotating dining room. For those thrill-seekers among you, there are some heart-stopping thrill rides way up there… or you can even jump off the tower completely with their Skyjump attraction.
---
Hoover Dam
For a family-friendly day trip that's not to be missed, take a tour to this engineering wonder of the world. You'll marvel at the gigantic structure, which has been named among the top 10 construction achievements of the 20th century.
Located just 30 minutes south of Las Vegas, the Hoover Dam has a walkway that gives you the opportunity to look 900 feet down to the Colorado River below. It's a national historic landmark you've got to see.
---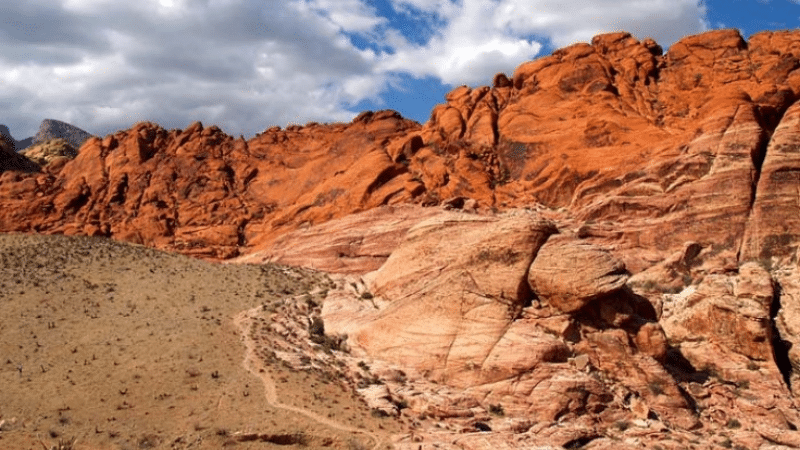 Red Rock
You might be surprised to know how close you are to nature when you're on The Strip. Just a 20 minute drive away you'll find Red Rock Canyon, a desert wonderland that's truly beautiful. Nature lovers will be in heaven, surrounded by copper-red desert mountains and the chance to see one of the most stunning sunsets you'll ever see.
You can choose from 19 different hiking trails that take you through the canyon, or take a scenic tour with a knowledgeable guide. Some of the surprising things you might see are sparkling waterfalls, wild burros, hummingbirds and golden eagles.
Location: 1000 Scenic Loop Dr, Las Vegas, NV 89161
---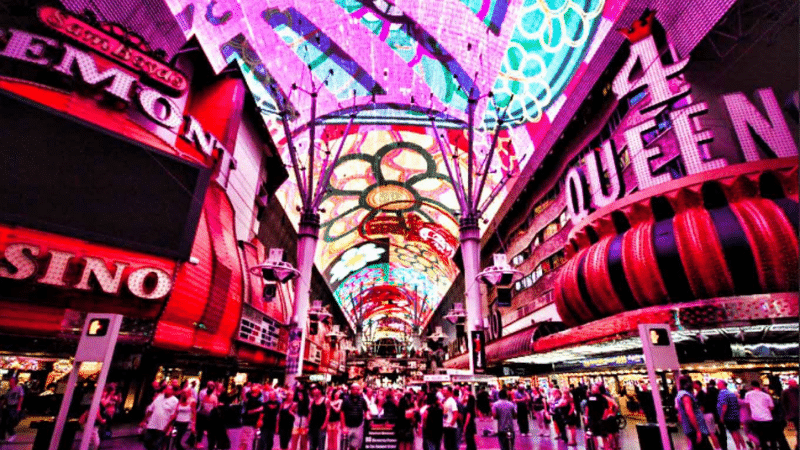 Fremont Street Experience
Arguably the most utterly Las Vegas experience you can have while you're here is to take a stroll down the Fremont Street Experience. This pedestrian-only promenade lies in the center of Downtown Las Vegas – the old Las Vegas where all the original casinos are. The vibe is electric in this place. Neon lights flash while above you a stunning psychedelic light show plays on the world's largest LED screen.
Here you can catch local street performers, from the talented to the completely bizarre (one guy walks around dressed only in a diaper). You'll find street-side bars with dancing girls and colorful cocktails, as well as live performances on the huge stages nightly. It's like being right in the middle of an intense circus performance… which is the true essence of Vegas. This is one of the stops on the Big Bus Tour.
Location: E Fremont St, Las Vegas, NV 89101
Phone: 702-678-5735
---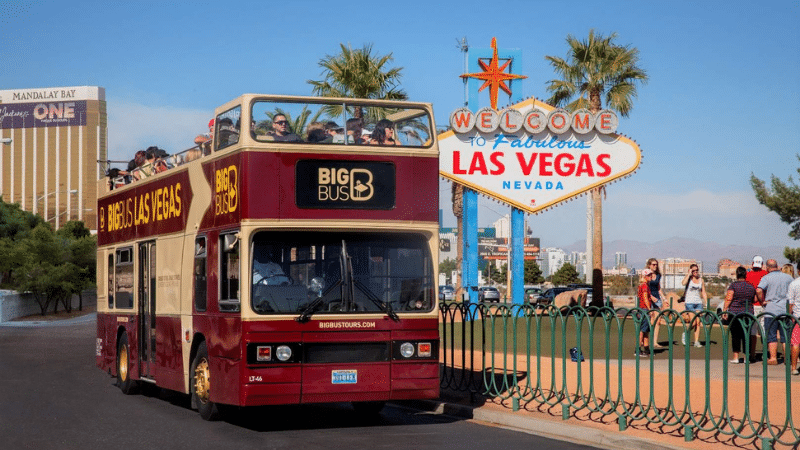 Big Bus Tours
This hop-on, hop-off tour lets you enjoy Las Vegas on top of a double-decker bus. It stops at lots of the best sightseeing spots in the city, including Fremont Street Experience, the Skypod Observation deck, and the Welcome to Las Vegas Sign. If you want to structure your own day of exploring the city, this tour is the way to go.
If you want to stay on the bus for the entire tour, it takes about 3 hours in total. A knowledgeable guide will point out all of the famous sights. We recommend taking the Panoramic Night Tour, which gives you a glimmering look at the city of Las Vegas after the sun has set.
---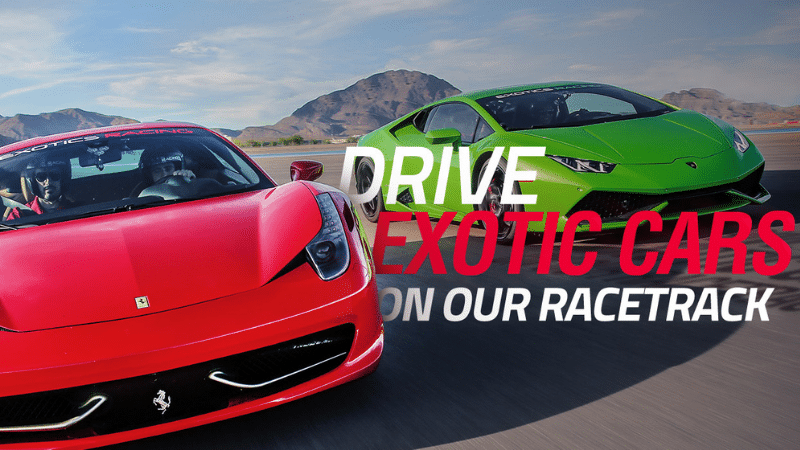 Exotics Racing
Drive the supercar of your dreams at a racetrack designed to get it up to its top speed. Exotics Racing lets you experience what it's like to race in a Ferrari, Lamborghini, Porsche, McLaren or your choice from over 50 exotic cars.
You'll be given lessons from a pro before you put the pedal to the metal. On the track, you'll have a friendly instructor in the passenger seat. If driving is not your thing, you can choose the option of being a passenger while a professional racecar driver takes the wheel.
Location: Las Vegas Motor Speedway, 7000 Las Vegas Blvd North, 89115
---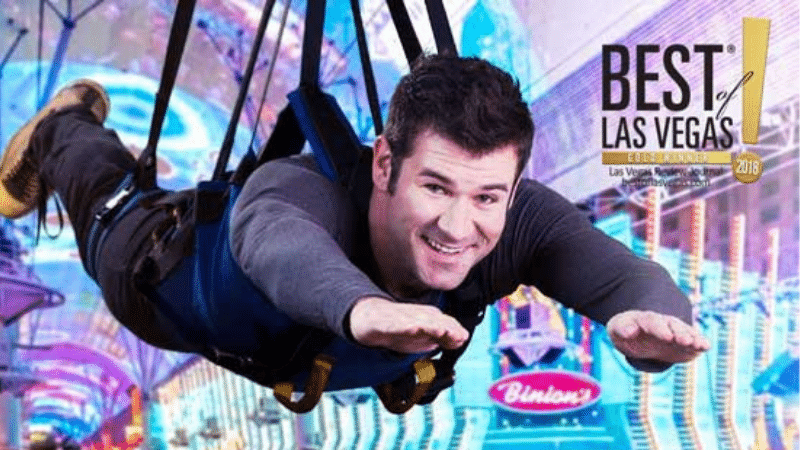 Slotzilla Zipline
One of the best ways to take in the non-stop party that is the Fremont Street Experience is to fly over it on a zipline. Slotzilla gets you up 11 stories high and whizzes you over the crowds like superman. Below you you'll see the flashing neon lights of the casinos, while above you the ceiling consists of a giant LED light show.
There are 2 options to choose from. If you want something slightly less terrifying, you can ride Slotzilla in a sitting position and zipline halfway down the Fremont Street Experience. The second option gets you up higher for the Super-Hero Zoom that takes you the full length of the promenade. For more info and pricing, click here!
Location: 425 E Fremont St #160, Las Vegas, NV 89101
Phone: 702-678-5780
---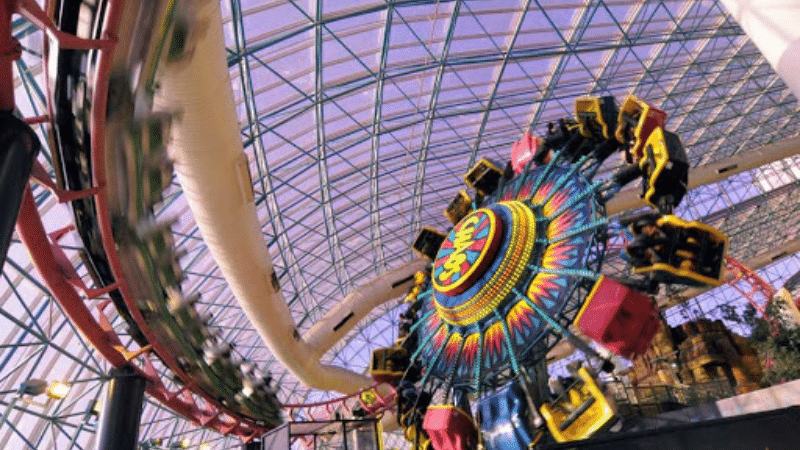 Adventuredome
Inside a giant glass dome at Circus Circus, you'll find this family-friendly carnival amusement park. Here you can take your pick from so many rides you'll have trouble fitting all of them into one day. There are a few seriously thrilling roller coasters, bumper cars, mini golf, laser tag, and many more.
While you're here you should check out the World's Largest Permanent Circus, which has live circus performers all day long, and a midway filled with exciting carnival games. During the entire month of October, Adventuredome celebrates Halloween by becoming an expansive (and pretty terrifying) haunted house. For more information and pricing, click here!
Location: Circus Circus Hotel and Casino, 2880 S Las Vegas Blvd, Las Vegas, NV 89109
Phone: 1-866-983-4279
---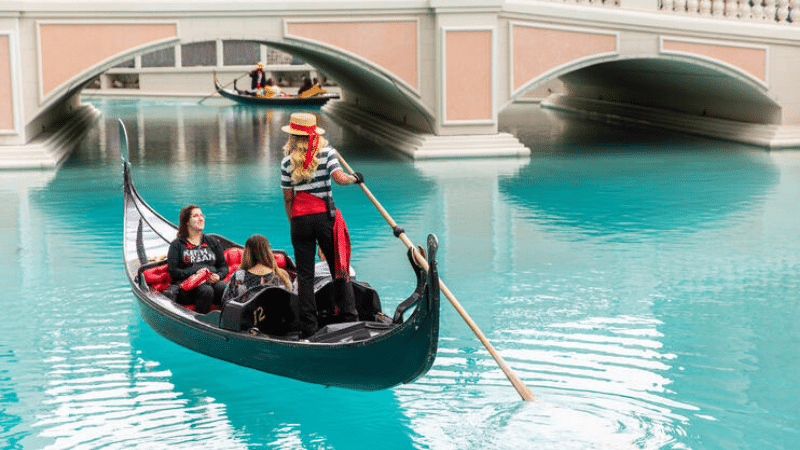 Gondola Ride at The Venetian
One awesome thing about Las Vegas is you get to travel the world in one city. The city skyline includes a giant pyramid, the Eiffel tower, and the Statue of Liberty. The Venetian Resort is themed on the city of Venice, Italy, complete with a Grand Canale running through the expansive property.
Take a romantic gondola ride along the canal and you'll be serenaded by your gondolier just as you would in Italy. The indoor gondola ride takes you through the resort's decadent Italian-inspired architecture, with a painted blue sky above you. The outside gondola ride runs alongside the Las Vegas Strip, and is a serene way to spend a sunny day. For more information and pricing, click here!
Location: The Venetian Las Vegas, 3355 S Las Vegas Blvd, Las Vegas, NV 89109
Phone: 702-414-4300
---
There are dozens more things to see and do in Las Vegas. To take a look at the whole list of attractions, click here!