Top 10 Best Las Vegas Hotels (2023)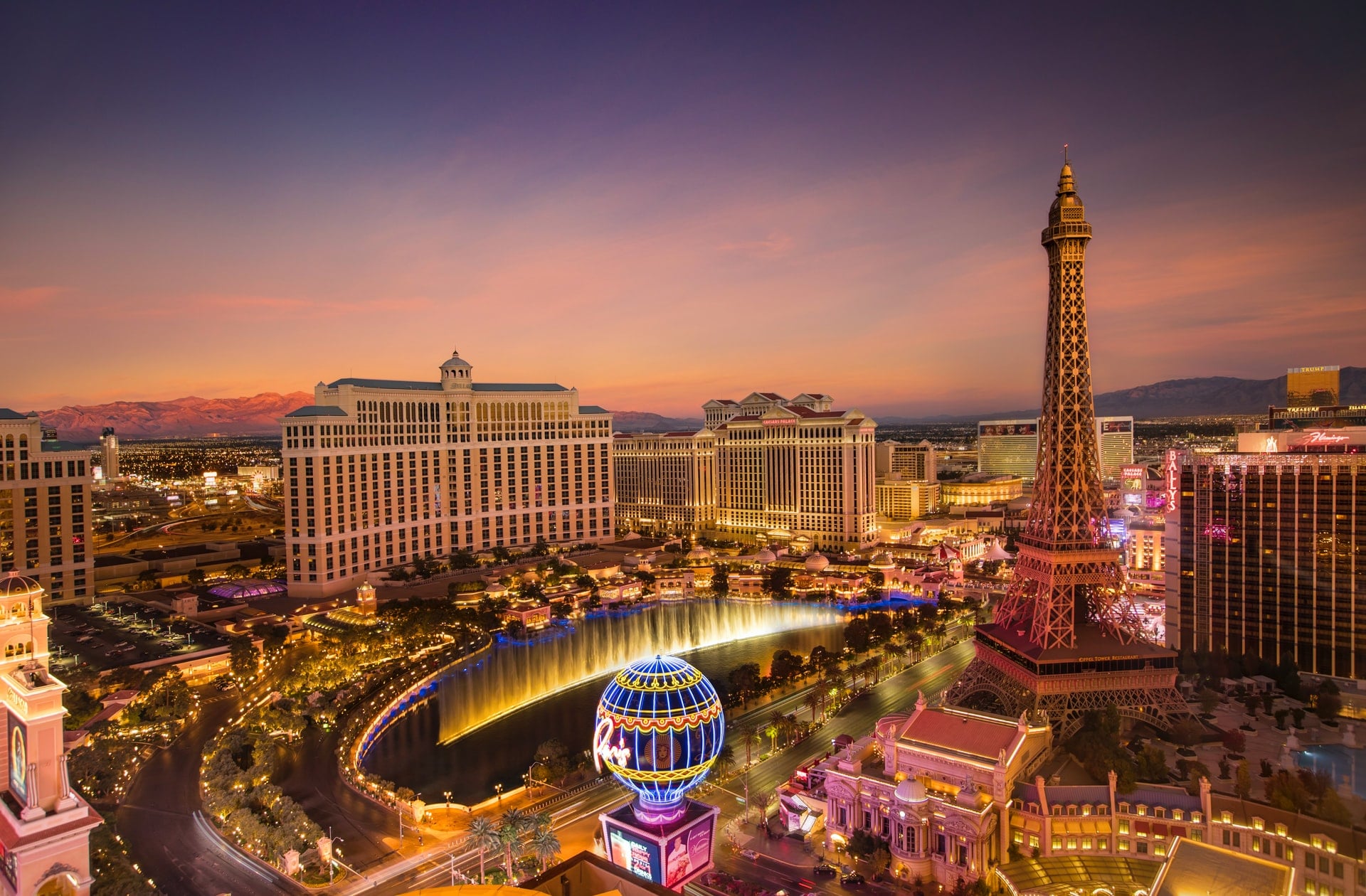 We may receive a commission if you make a purchase.
---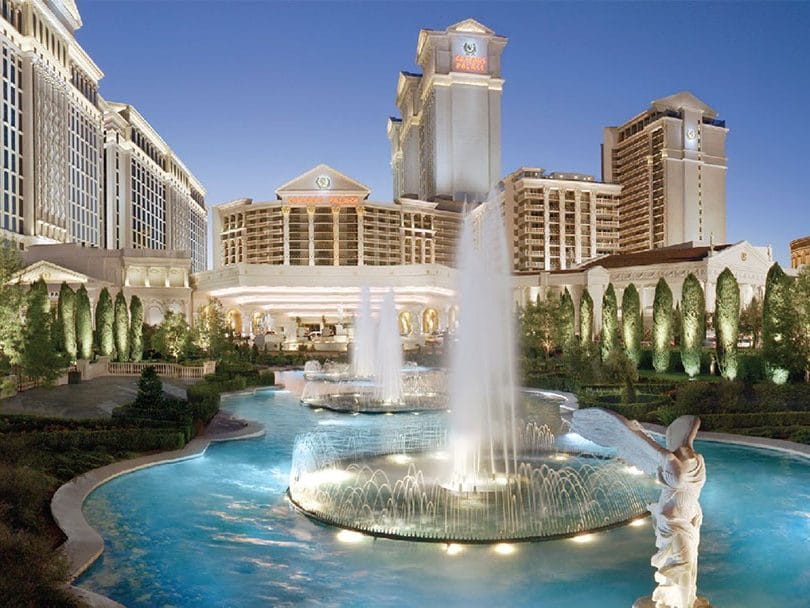 One of the most famous and recognizable Las Vegas resorts, Caesar's Palace is a sprawling, Roman-themed resort that exudes decadent luxury. It's central location allows you to explore the Las Vegas Strip by foot, or you could just stay on property, because you'll find world-class restaurants, amenities and entertainment right on site.
Rooms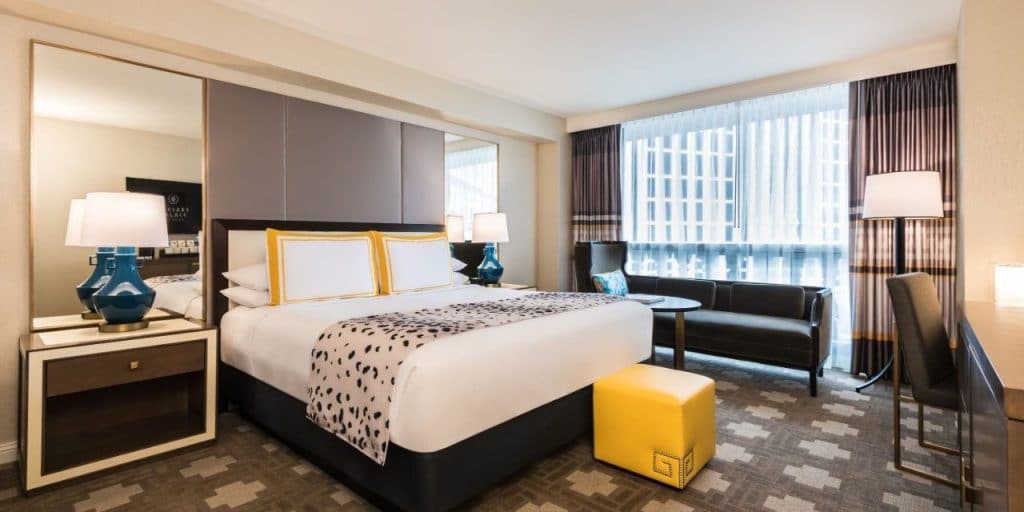 The standard room at Caesar's Palace is the newly renovated Julius Deluxe room. Its stylish, modern décor has neutral tones with pops of bright color. At 360 square feet it's on the smaller side, so if you need some more room to stretch out, the Forum Petite Suite might be for you. This junior suite is 800 square feet in size with sectional seating, a dining table, and a jetted bathtub in the bathroom.
If you want to live it up in Las Vegas, the Forum Tower Duplex Suite is a 2 bedroom suite that has been featured in blockbuster films. With 3 seating areas, a wet bar and the recognizable circular sofa up against the window, this is the perfect suite for bachelor or bachelorette parties or other special occasions.
---
Dining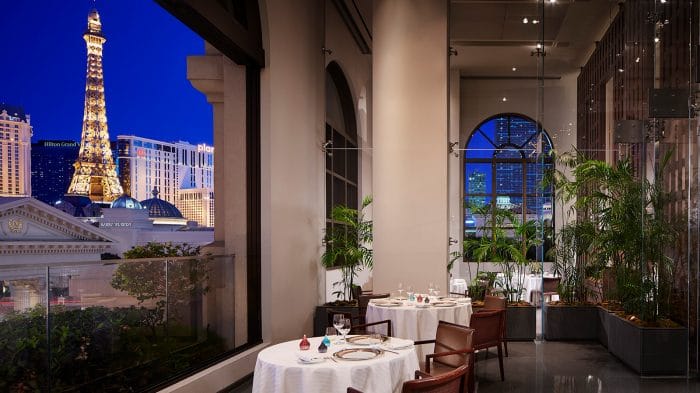 Caesar's Palace truly has something for everyone when it comes to restaurants. For fine dining French cuisine, the unrivaled Restaurant Guy Savoy has won the Forbes Five-Star Award many years in a row for its impeccable and creative dishes. Old Homestead Steakhouse brings a New York favorite to Las Vegas, where you can enjoy a 24 ounce Gotham Ribeye on the Bone or Lobster Mac and Cheese. And for highly sophisticated Japanese cuisine, Nobu is the best in town, with a Teppanyaki Experience where the dishes are prepared at your table.
---
Entertainment and Nightlife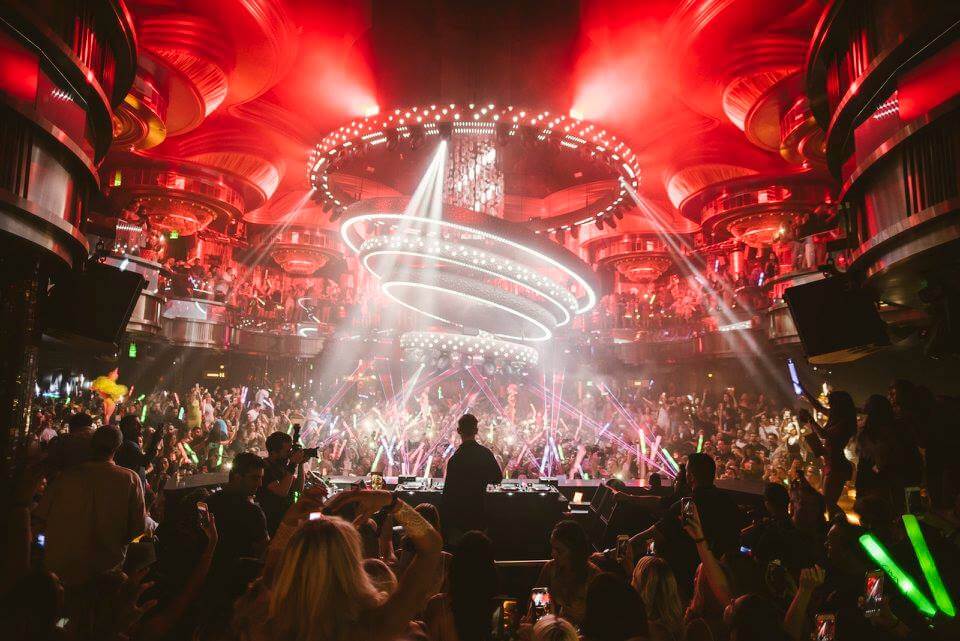 Step into Omnia, one of Las Vegas' most extravagant nightclubs, and you'll be immediately amazed. A giant, 22,000 pound kinetic chandelier hanging from the ceiling creates lighting, LED displays and video elements that become more amazing as the night goes on. With world-famous DJs on an unreal sound system, this is definitely a true Las Vegas party destination.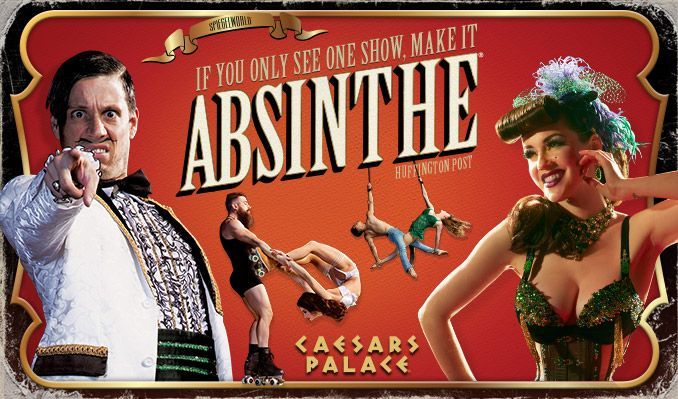 In a century-old circus tent at Caesar's Palace, Absinthe is performed. The New York Times calls this wacky and whimsical show "Cirque du Soleil as channeled through the Rocky Horror Show". Raunchy, funny and stunning, Absinthe combines circus, burlesque and cabaret acts in an adult's only extravaganza.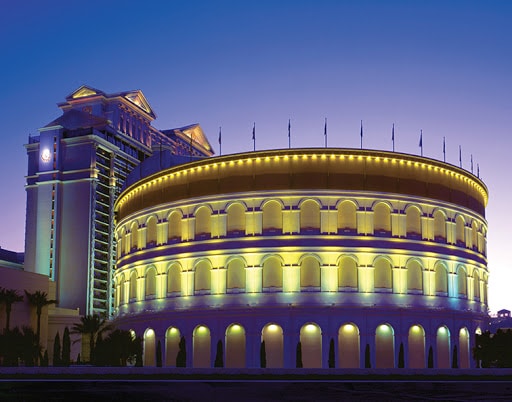 The Colosseum, Caesar's Palace's concert venue, is where you can catch some of the greatest entertainers of all time. Rod Stewart, Usher and other world-famous names perform in this intimate venue where the furthest seat from the stage is only 145 feet away.
---
Amenities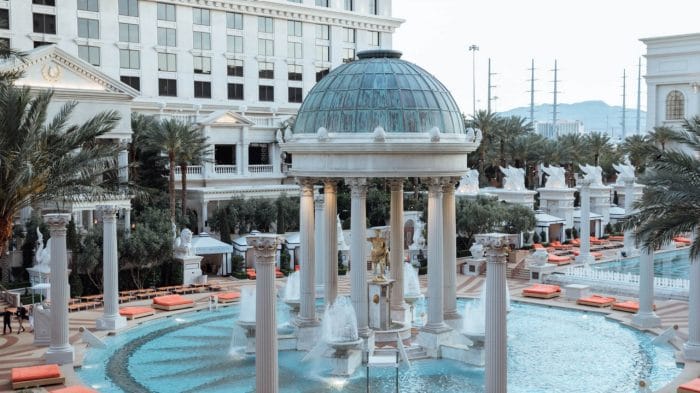 The Garden of the Gods Pool Oasis is the 4.5 acre pool complex at Caesar's Palace. Featuring 7 different pools with their own unique experiences, there's something for everyone. The Fortuna pool allows you to play a game of blackjack while still in the water, the Jupiter pool is for kids with life-sized games and bubbles, and if you're in the mood for a pool party, the Neptune pool has live DJs.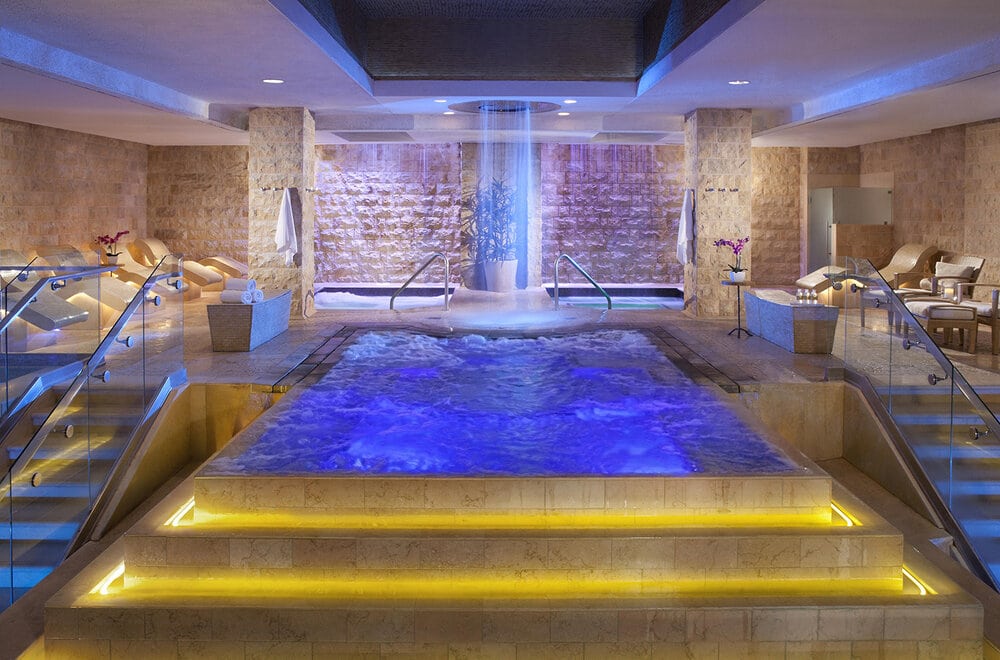 When you're ready for some relaxation, slip away to Qua Baths and Spa, the sprawling 50,000 square foot spa on property. Here you will be able to experience world-famous Nobu treatments: body rituals that create a rejuvenating and healing journey.
Up Next: Four Seasons Hotel Las Vegas!