Top 10 Best Las Vegas Hotels (2023)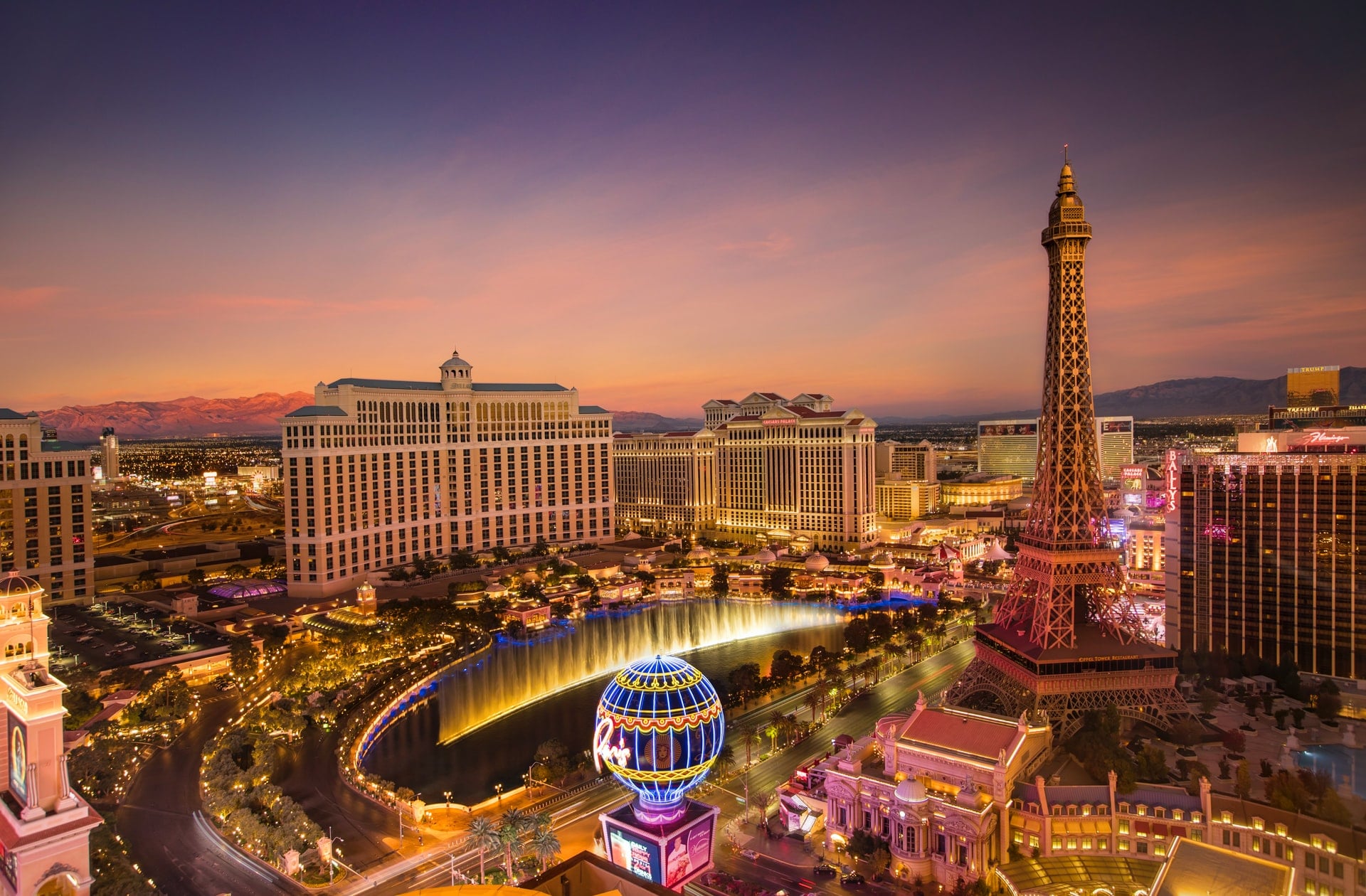 We may receive a commission if you make a purchase.
---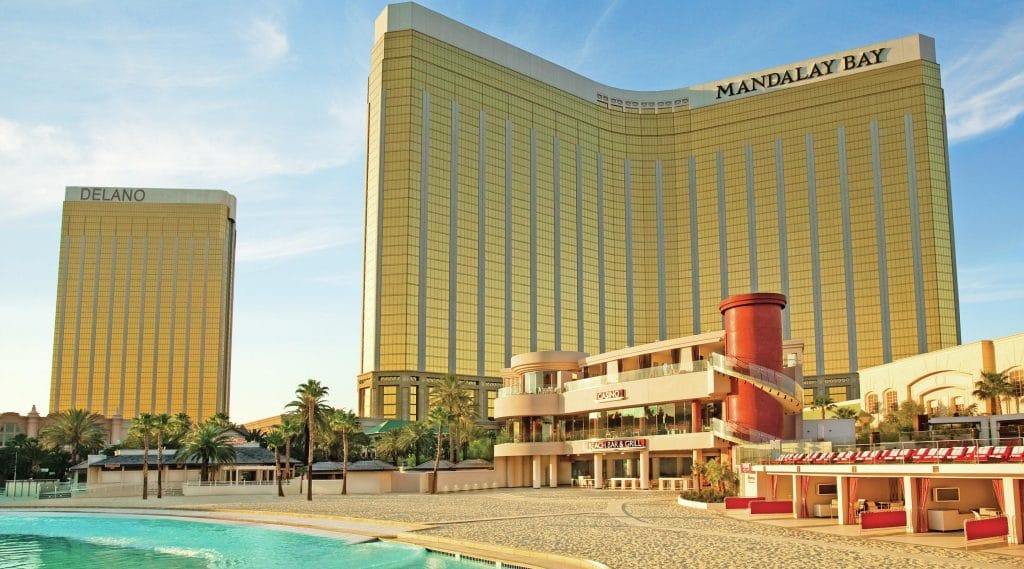 Located on the South end of the Las Vegas Strip, Mandalay Bay is slightly removed from the action but makes up for it with its unparalleled views looking North up the Strip. There is so much to offer within this one property that it's almost ridiculous: under one roof you can find world-class cuisine, one of our favorite Cirque shows, and quite possibly the best pool in the whole city.
Rooms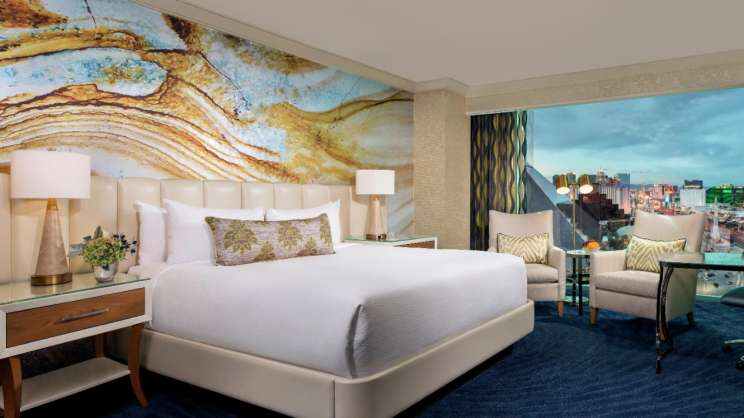 Mandalay Bay's standard room, the Resort King, is comfortably spacious at 550 square feet. This newly remodeled room features floor-to-ceiling windows offering views of either the strip or of the mountains (think majestic sunrises and sunsets).
Mandalay Bay is another resort that offers Stay Well rooms, designed to promote physical and mental wellbeing for weary travellers with amenities such as dawn simulating lighting and vitamin C-infused shower heads.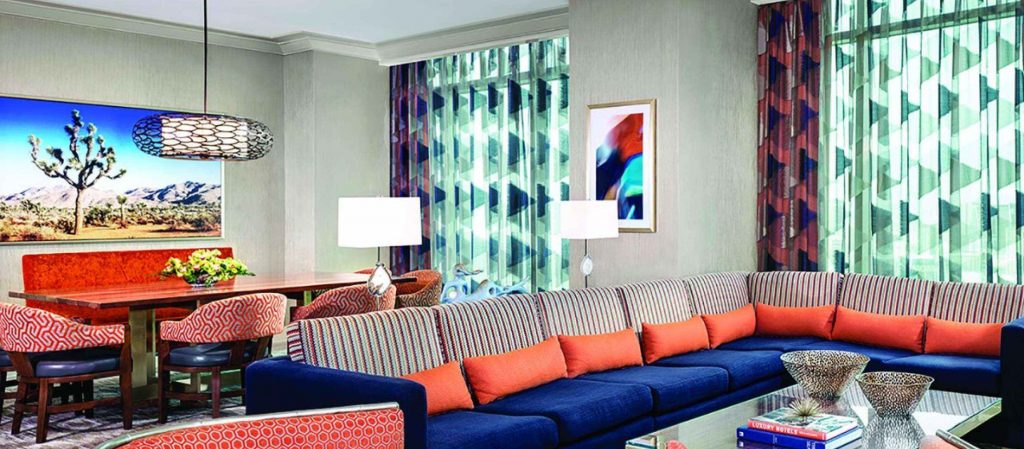 The Executive King is the junior suite at Mandalay Bay, at 786 square feet. It has an extended sitting area for four. There's also a range of different unique larger suites available. We love the Moorea Suite. This 1440 square foot suite has décor in bright, vibrant colors, super stylish furnishings, and enough seating to entertain up to 21 guests.
---
Dining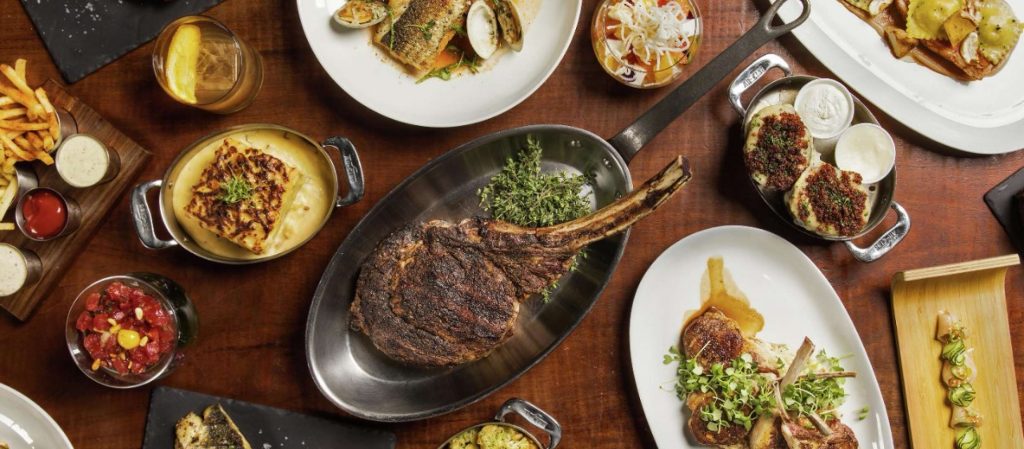 Stripsteak, brought to you by Chef Michael Mina, serves classic steakhouse dishes using only top quality, fresh ingredients. Try their A5 Japanese Kobe beef, and sample from 100 single malt scotches.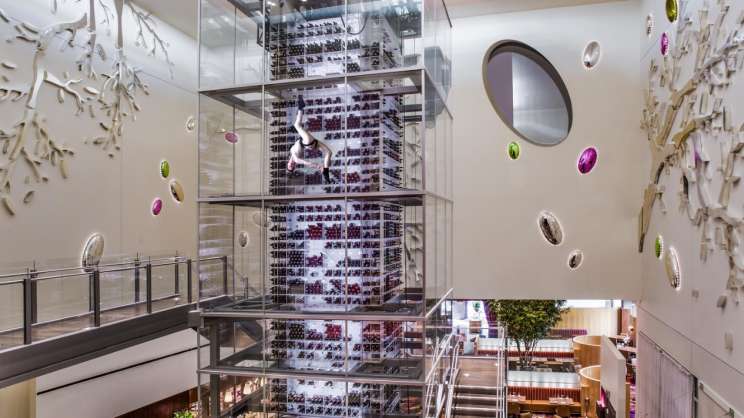 Aureole is a wine-lover's fantasy, with a four story wine tower with "Wine Angels" who glide up to choose your bottle from a selection of thousands. You can be sure of the perfect pairing here, with delicious seasonal cuisine.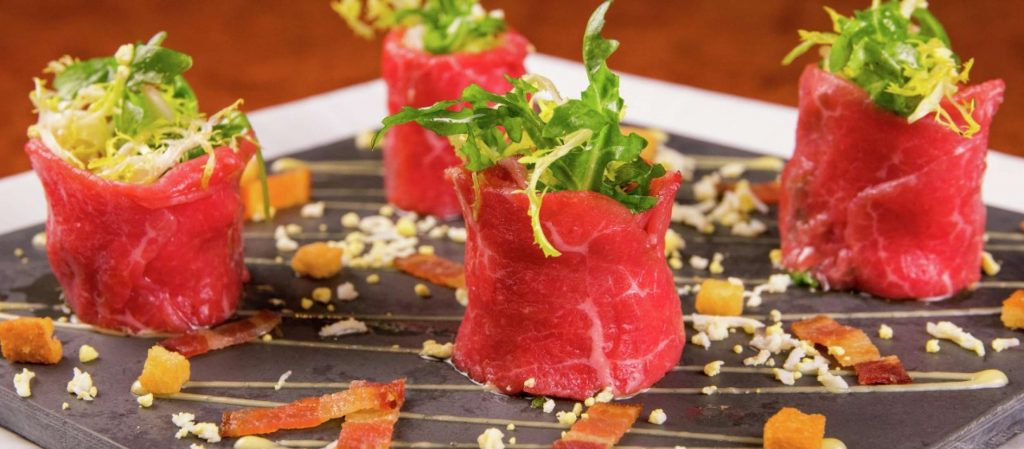 Fleur by Hubert Keller is a classic French bistro by one of the best known and most acclaimed chefs in the United States. Here you will find approachable takes on classic French favorites.
---
Entertainment and Nightlife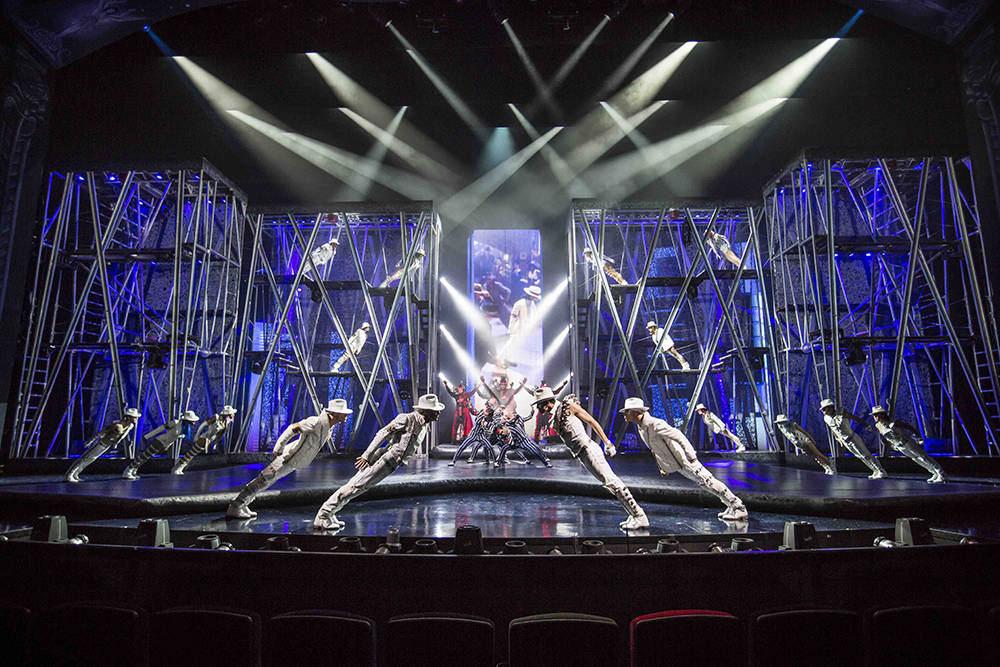 One of our absolute favorite Cirque du Soleil shows, Michael Jackson ONE, performs at Mandalay Bay. This heart-pumping tribute to the King of Pop features awesome dancers, acrobats, aerialists and other world-class performers, all to the beat of your favorite MJ hits.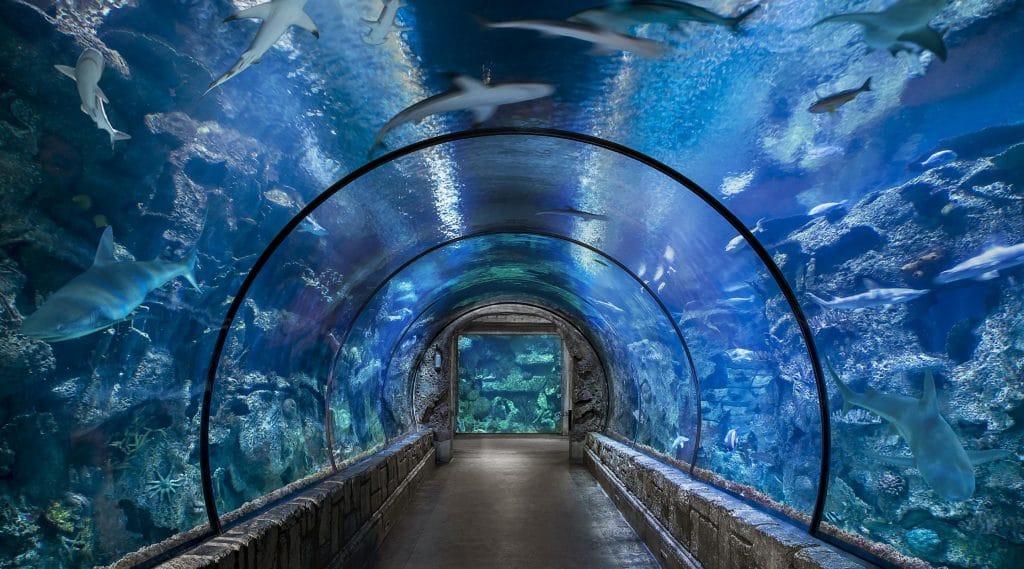 Shark Reef Aquarium gets you up close and personal with creatures from under the sea, including sharks, giant stingrays, piranha, and endangered green sea turtles. You'll have the chance to feed the sharks, or maybe even swim with them!
For the grownups, Foundation Room is a sophisticated social club at the very top of Mandalay Bay. It's the perfect spot for sipping on a cocktail and socializing, and is often the after-party spot for House of Blues shows. The view from Foundation Room's balcony is arguably the most beautiful view you can get of Las Vegas at night.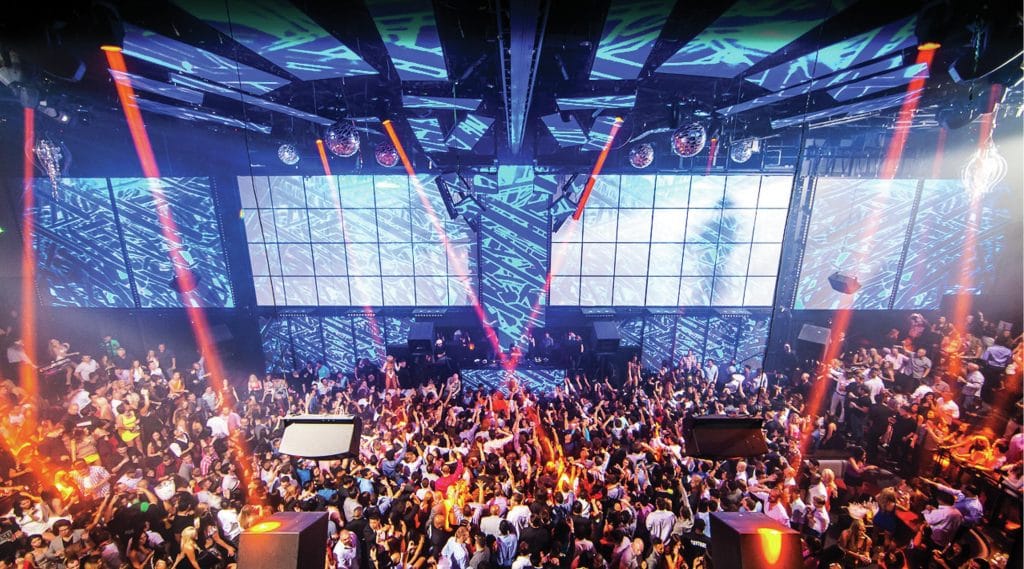 Light Nightclub is a club brought to you by the great minds behind Cirque du Soleil. Here you can dance the night away to some of the world's best hip hop and top 40 performers and DJs, while a 2 story LED screen gets you fully immersed in the show with epic video content.
---
Amenities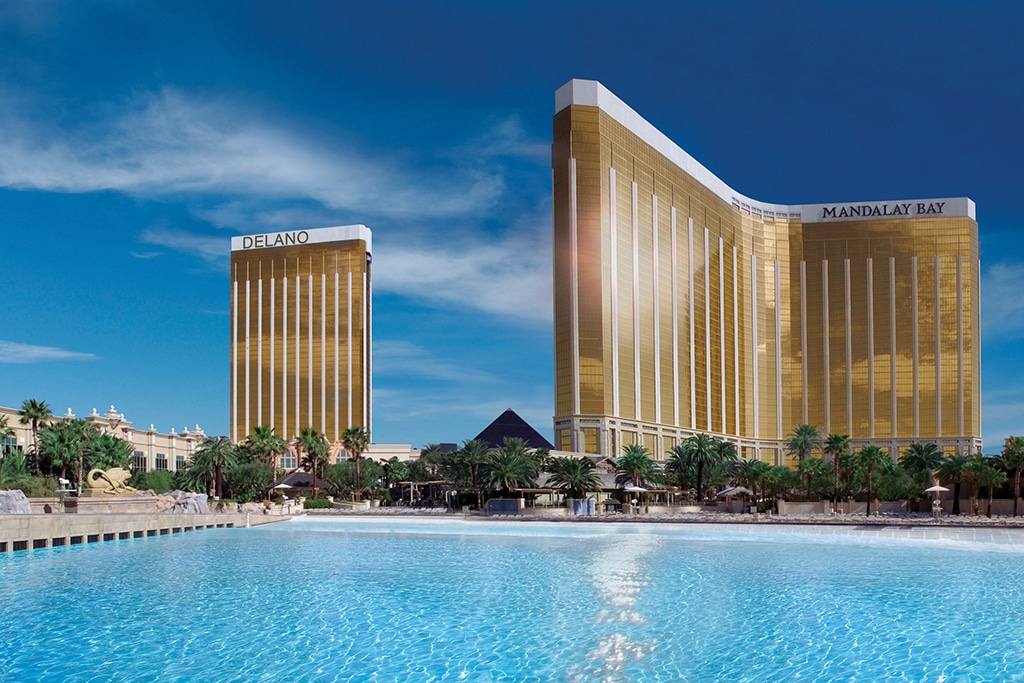 A beach in the middle of the desert? Mandalay Bay has made it happen with their 11 acre pool complex, Mandalay Bay Beach. Relax on the shore of real sand where real waves break from the gigantic wave pool. Float down the lazy river or reserve a luxury cabana. Tripadvisor calls Mandalay Bay Beach "one of the best pools in the US".
Spa Mandalay is the 30,000 square foot spa on property – a place where you can retreat and unwind in a tranquil, stylish environment. Talented therapists offer a range of massages and facials that will leave you refreshed.