Top 10 Best Las Vegas Hotels (2023)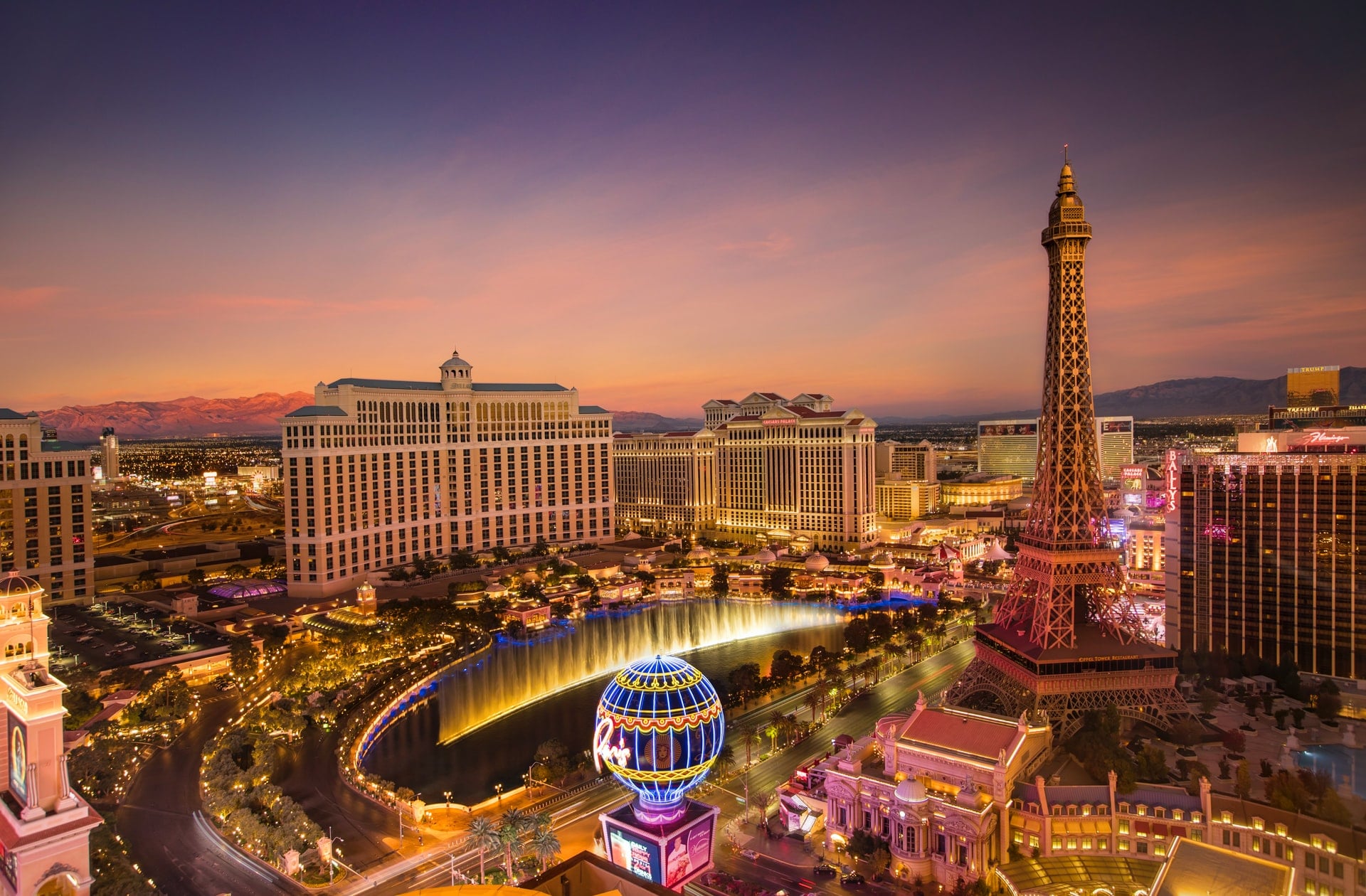 We may receive a commission if you make a purchase.
---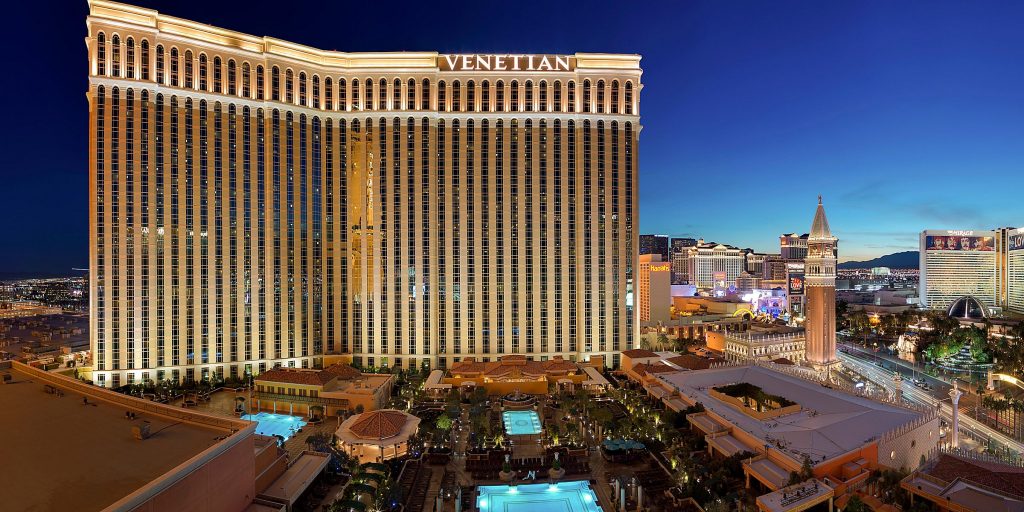 This magnificent luxury resort is themed on the city of Venice. If you're from any other city, the concept of a themed resort might bring a cringe to your face… but you haven't seen this one. The sprawling property is designed with intricate attention to detail to feel and look like you are walking through Venice, complete with a canal with authentic gondolas. Staying at the Venetian is an experience of opulence and style.
Rooms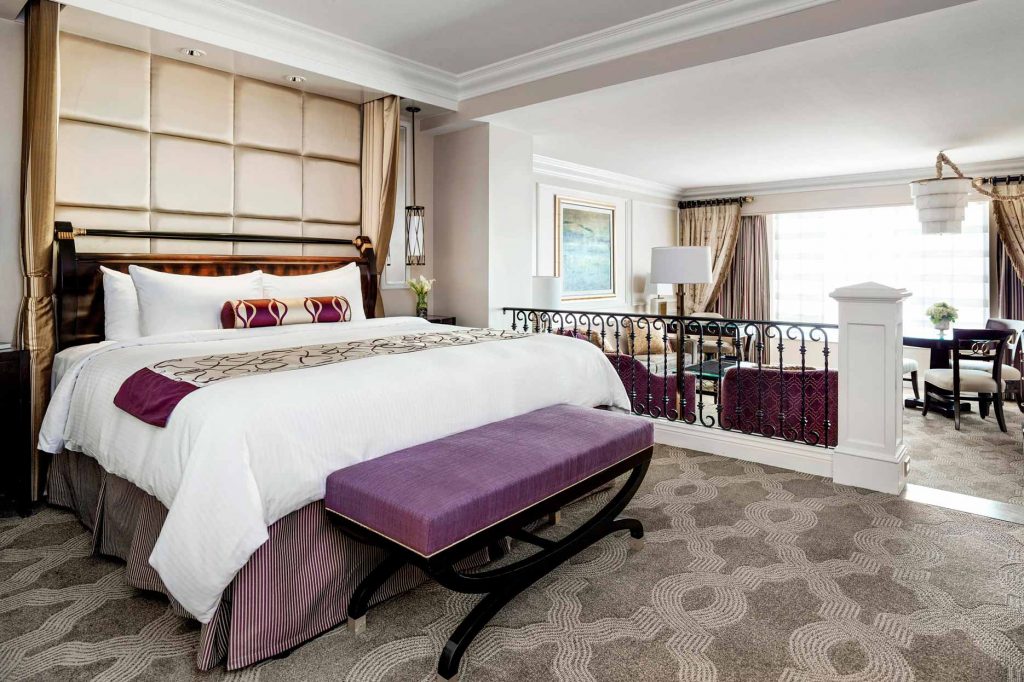 Every room at the Venetian is a suite, and even the standard suite (the Luxury King Suite) is almost double the square footage of your typical Las Vegas hotel room, with a living room and an oversized tub. If you prefer a larger suite, the Grand One Bedroom Suite is a good choice, at 1300 square feet. This suite has a dining room, living room, separated bedroom and jetted tub. The Venetian's Top Tier Suites include an extravagant Penthouse Suite, and even a Chairman Suite of 8000 square feet.
---
Dining
There is such a vast array of dining options at The Venetian that it has to be broken down into categories: take your pick from seafood, steakhouse, American, Asian, French, Italian, and more. There is everything from casual restaurants to fine dining restaurants. We can't mention them all, so we chose 3 of our favorites to highlight.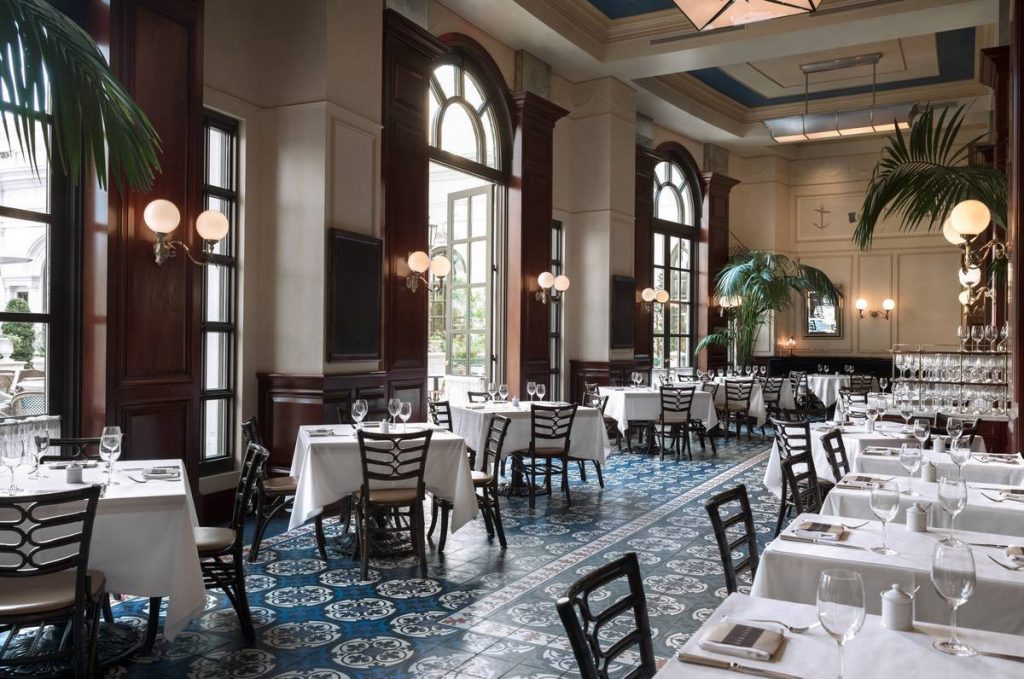 Bouchon is a fine dining French restaurant from Thomas Keller, named "America's Best Chef" by Time Magazine. You can expect a delightfully modern take on classic French cuisine. We definitely recommend Bouchon's Sunday brunch.
Cut is The Venetian's fine dining steakhouse, brought to you by Wolfgang Puck. Using only the freshest, finest and humanely treated ingredients, this restaurant puts a global twist on the classic steakhouse.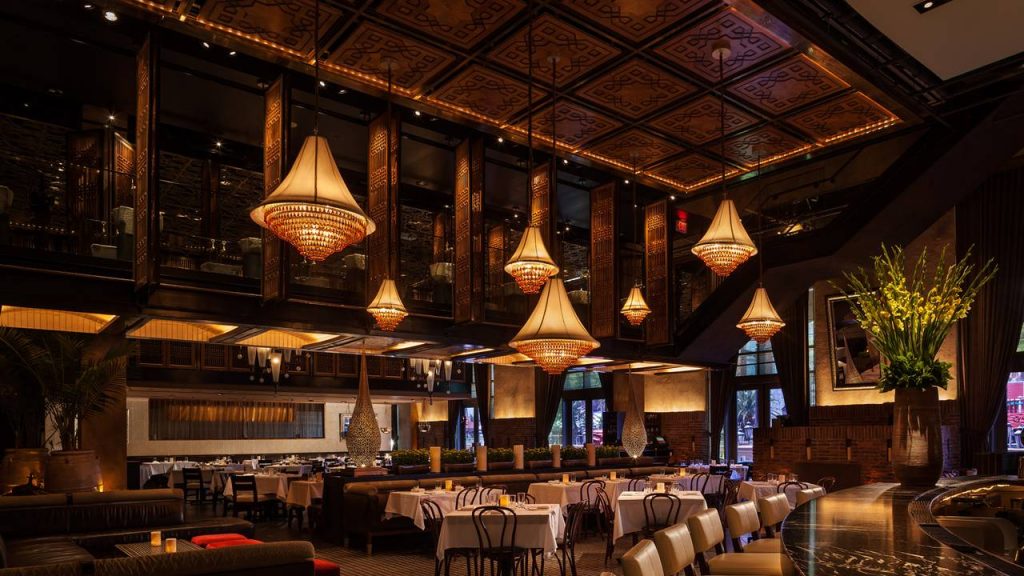 LAVO is an ultra-stylish Italian fine dining restaurant, which is part restaurant and part lounge. They are famous for their one-pound meatball, and their weekend brunches: on Saturday, a fabulously fun party brunch, and on Sunday, their bottomless Italian brunch experience.
---
Entertainment and Nightlife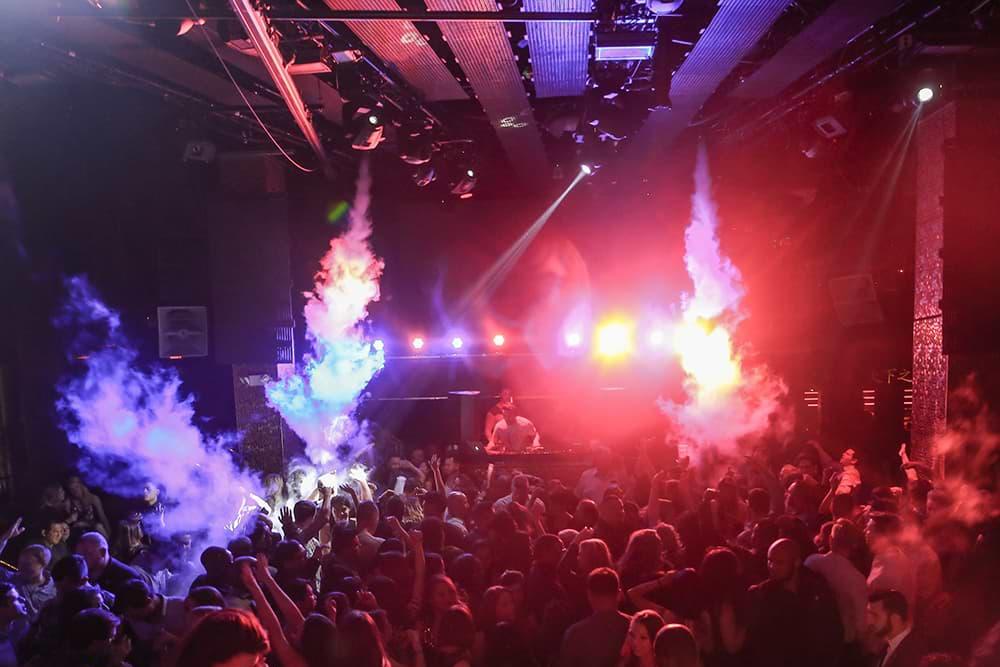 One of the oldest and most popular Las Vegas nightclubs, Tao Nightclub is included in our list of the top 10 clubs in Vegas. It draws a diverse crowd of different ages and ethnicities, and plays an eclectic selection of music, mostly top 40 and hip-hop. The Asian-inspired décor is quite stunning, not to mention the 40 foot balcony that overlooks the Strip.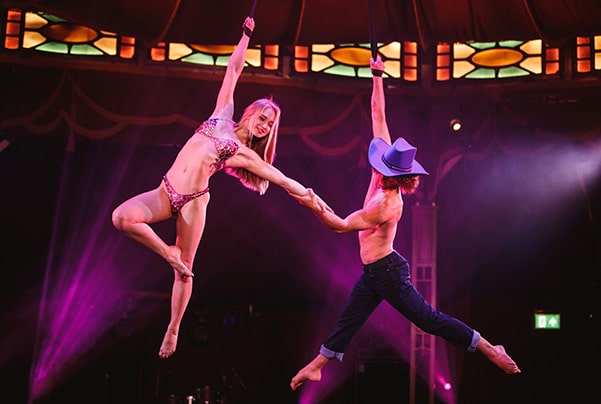 Atomic Saloon Show is a sexy and uproariously funny show at The Venetian. Performed in a Wild West saloon, the audience gets completely immersed in the performance, featuring everything from comedy to acrobatics. This show is for adults aged 18 and up, and for people who can handle some seriously raunchy humor.
---
Amenities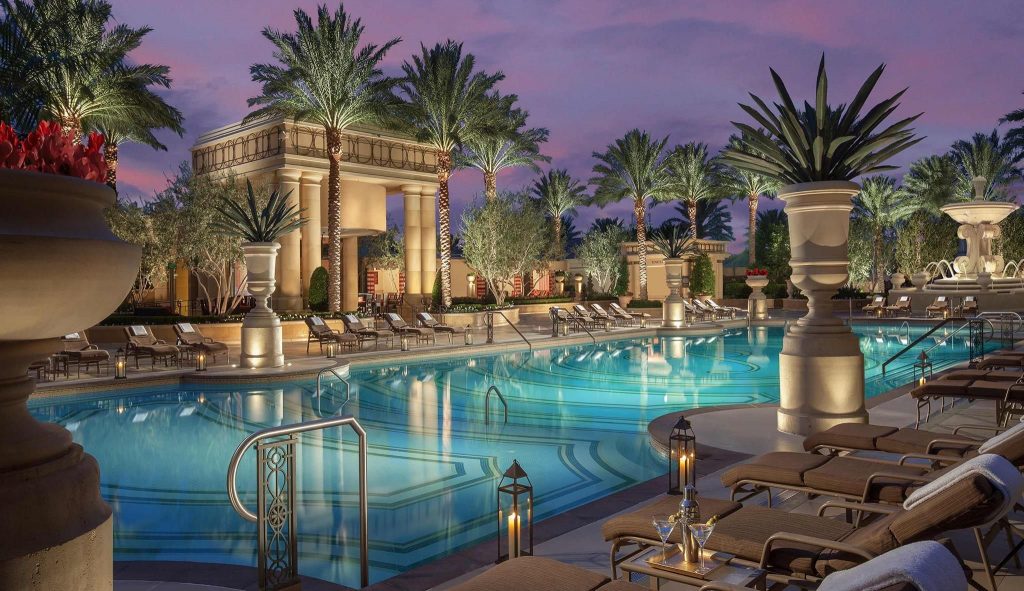 The Venetian's pool deck has recently undergone a complete renovation, and the results are stunning. 2 acres of pool deck includes 4 large pools. You'll find whimsical touches like daybeds in the center of the pools and a splash pad. The atmosphere is designed for relaxing in luxury, whether you're soaking in the sun on the plush daybeds or keeping cool in the submerged loungers.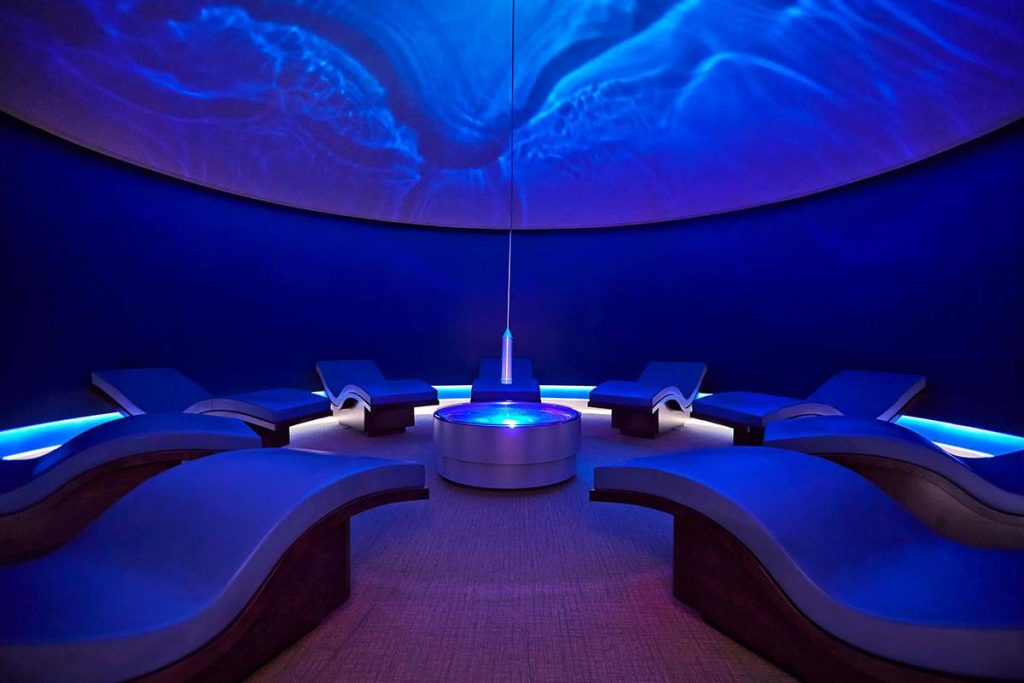 Canyon Ranch Spa + Fitness is included in our top ten spas in Las Vegas, and for obvious reasons. The largest day spa in North America, Canyon Ranch has so many multi-sensory experiences to try that you have to spend an entire day there. The Wave Room calms you by simulating the look and feel of ocean waves, and you can breathe in some "sea air" in the Salt Grotto. Even the showers, called Experiential Rains, are a multi-sensory delight.
Up Next: Aria Resort & Casino!