Top 10 Las Vegas Bars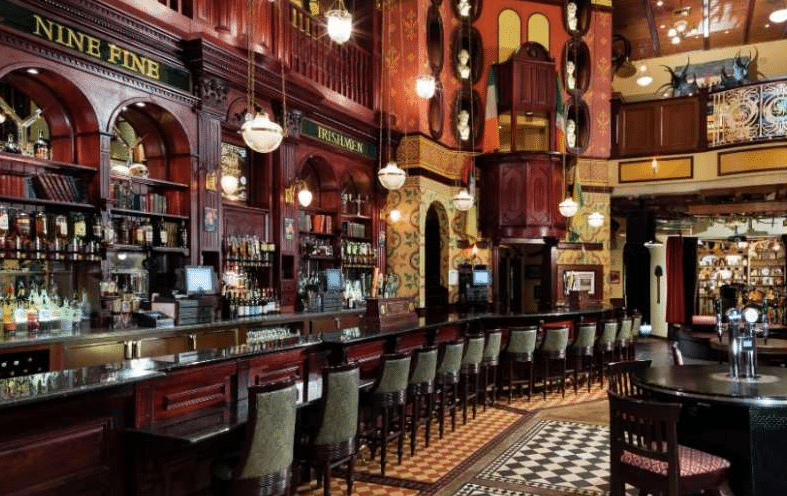 We may receive a commission if you make a purchase.
When you think of Las Vegas, the casino's and clubs might be the first image that comes to your head. While those are well and good, and definitely a staple of what Las Vegas is, you can't forget about the bars! From awesome themes to wide selections of alcoholic beverages to wet your whistle, Las Vegas possesses some of the best bars in the country! You can even get some of the best views of the city with ones that have outdoor rooftop bars. To save you some time hunting for the best one, we've picked the top ten bars in Las Vegas to help you on your journey.
1. The Laundry Room
525 Fremont St, Las Vegas, NV 89101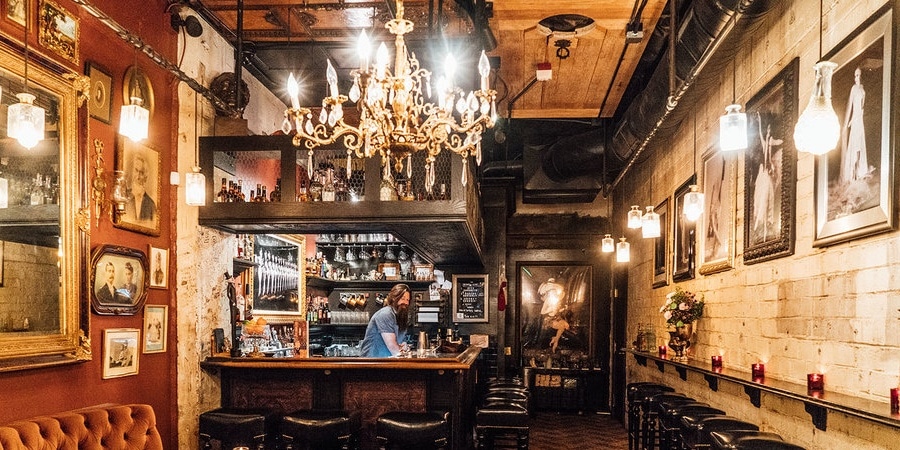 If you want a prohibition-era blast from the past, get ready to visit The Laundry Room. What was once a laundry room for the El Cortez Casino is now a speakeasy that requires a secret word to enter. It's no surprise this bar was named one of the "7 New Reasons to Hit Las Vegas" by the New York Post. Be careful to follow the rules of the establishment however, wouldn't want word to get out about the location of this "laundry room".
2. The Local
2240 Village Walk Dr #136, Henderson, NV 89052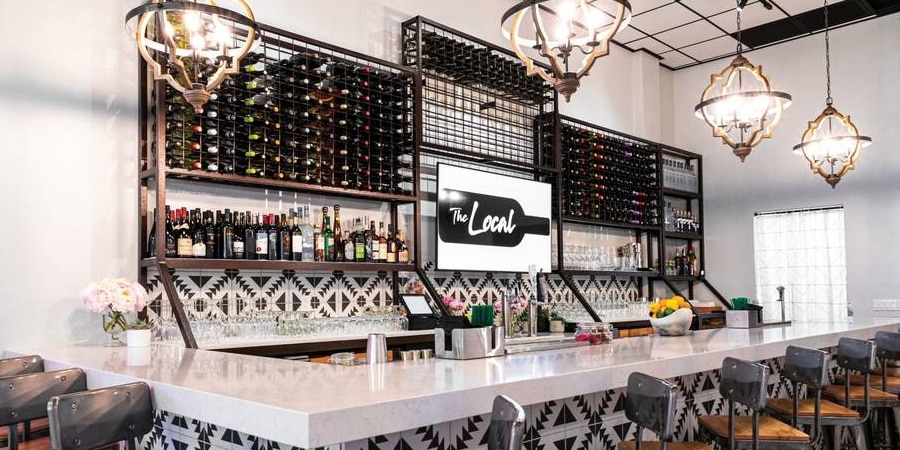 This one is for all the wine lovers out there! Nestled just outside of Las Vegas is The Local, a wine bar that offers a large and eclectic selection and great food. Along with the wine and food comes a beautifully quaint interior with a simple yet tasteful design. They didn't skip out on the beer and cocktails either so regardless of what you're craving, The Local will provide it.
3. SkyBar
3752 S Las Vegas Blvd, Las Vegas, NV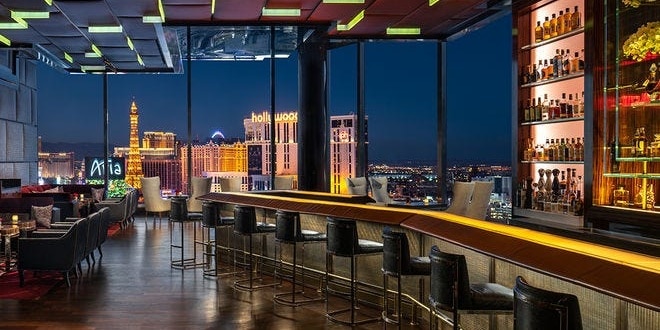 Perhaps the bar with the best view, the SkyBar is located inside the Waldorf Astoria Las Vegas. This bar is perfect for a romantic anniversary dinner but also is a great place to get a drink with some friends as well. A short walk on the strip brings you to the 23rd floor where you'll be subject to an awe-inspiring view of the Las Vegas Strip. The view isn't the only reason to visit, the food and drinks are top-tier as well. If you're looking for a once in a lifetime experience without breaking the bank, head to the SkyBar!
4. Scenic Brewing Company
8410 W Desert Inn Rd, Las Vegas, NV 89117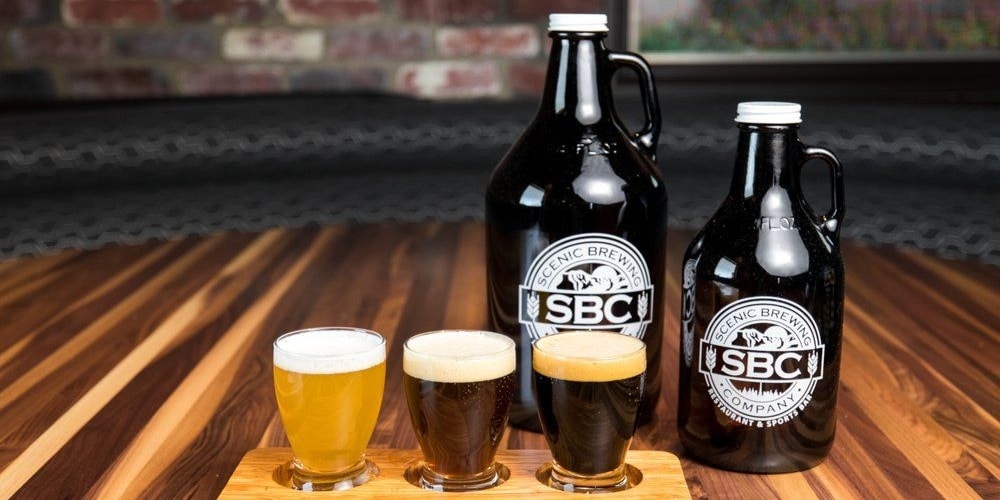 We all know the best bars in Las Vegas all need to have one thing…the best beer! First opened in March of 2019 the Scenic Brewing Company is a combination of a brewery, a sports bar, and a full-menu restaurant. Visit them for Burger & Beer Mondays or visit on Tuesdays and Thursdays when kids eat for free! Regardless of your reasons make sure you try a flight of their specialty beers and just maybe take a growler home with you.
5. Other Mama
3655 S Durango Dr #6, Las Vegas, NV 89147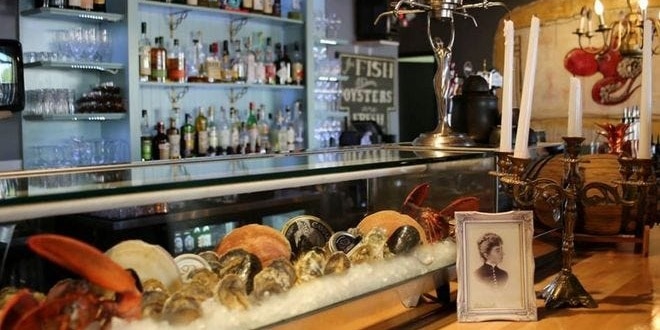 Who doesn't want another mama? Who could resist a sushi bar with great drinks and a friendly environment? If you're looking for great food, great drinks, and new friends, head to Other Mama. Other Mama is a sushi bar owned and operated by Daniel Krohmer who has served as a touring chef for celebrities like Taylor Swift and Metallica! For one of the best sushi bars in Las Vegas, head to Other Mama!
6. The Black Sheep
8680 W Warm Springs Rd, Las Vegas, NV 89148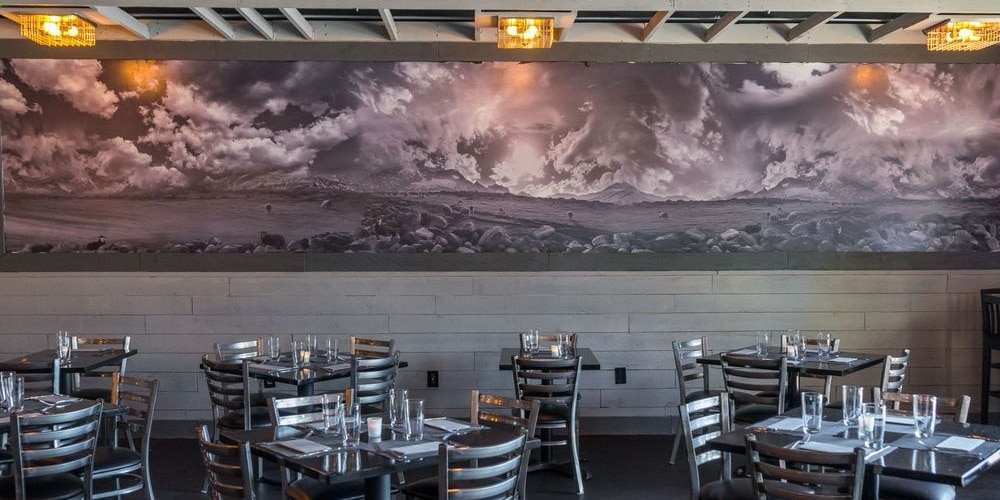 One of Yelp!'s highest-rated bars in Las Vegas is The Black Sheep, but this isn't your ordinary bar. The Black Sheep specializes in Vietnamese cuisine and boasts an extensive drink menu. Along with this specialized and modern menu comes a $1 Oyster Special! Make sure you visit The Black Sheep when you're hungry because drinks won't be the only thing on your mind once you smell the amazing food coming from the kitchen.
7. 107 SkyLounge
2000 S Las Vegas Blvd, Stratosphere Tower, Las Vegas, NV 89104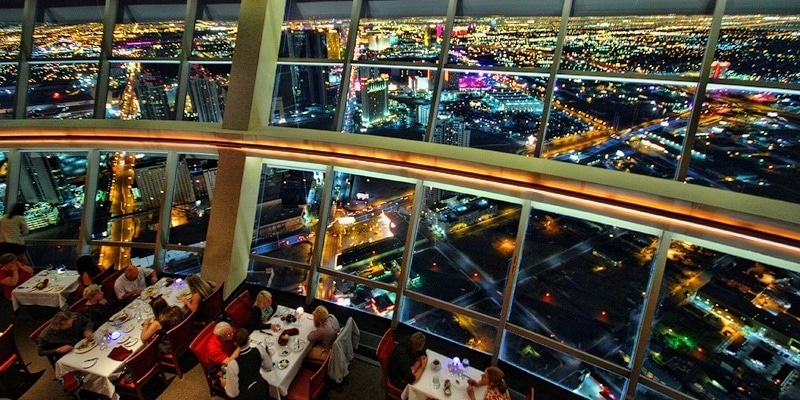 Located inside the Stratosphere Hotel is the 107 SkyLounge, a bar that although might be slightly upscale offers perhaps the best view in Las Vegas. Not only is the view to-die-for but the food and drinks are top-tier as well. This lounge also gives its guests the opportunity to head to the observation deck. An ideal location for tourists and locals alike, the 107 SkyLounge is a must-visit!
8. Velveteen Rabbit
1218 S Main St., Las Vegas, NV 89104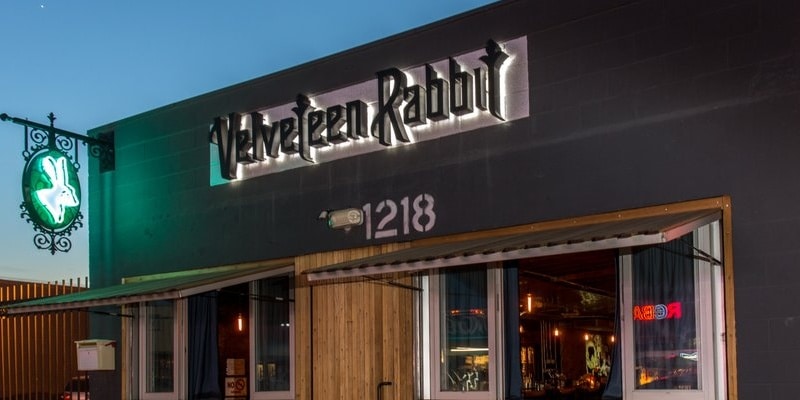 The name of this downtown bar alone should be enough to convince you to pay a visit. In the event that isn't enough to sway you, the Velveteen Rabbit creates a unique menu for every season. By creating a new menu of specialty drinks every season the Velveteen Rabbit keeps your taste buds guessing, in a good way. They also have an outdoor patio area for a safe space to drink outside. For lightning-fast service and DJs every Friday and Saturday night, take a trip down to the Velveteen Rabbit!
9. The Golden Tiki
3939 Spring Mountain Rd., Las Vegas, NV 89102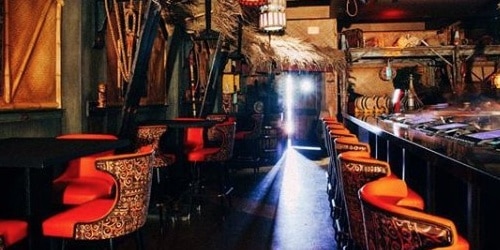 Specialty drinks with freshly squeezed juices, delectable syrups, and great liquor? Sign us up! The Golden Tiki is the ideal place to get some island flavored drinks with the decor to match. Not only is this a great spot to wet your whistle but also a great spot to attend one of there numerous special events! This bar is centrally located in Chinatown, Las Vegas which means it won't take you long to experience this mid-century tiki bar.
10. Oak and Ivy
707 Fremont St, Las Vegas, NV 89101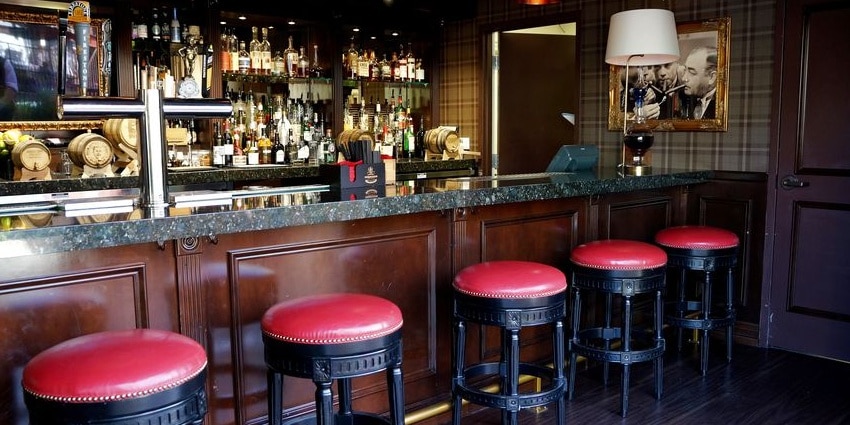 Located in Downtown Las Vegas is the Oak and Ivy, a bar considered as one of the best whiskey bars in the United States! Not only is the liquor selection vast but this bar is situated at the local favorite Container Park. The specialty at this location is hand-crafted drinks with fresh ingredients to formulate the perfect spirit for you. Considering that Downtown Las Vegas is already a tourist and local favorite hot-spot, a visit to the Oak and Ivy should be in your future.