Let's Dance! Our Top 5 Favorite Dance Shows in Las Vegas 2023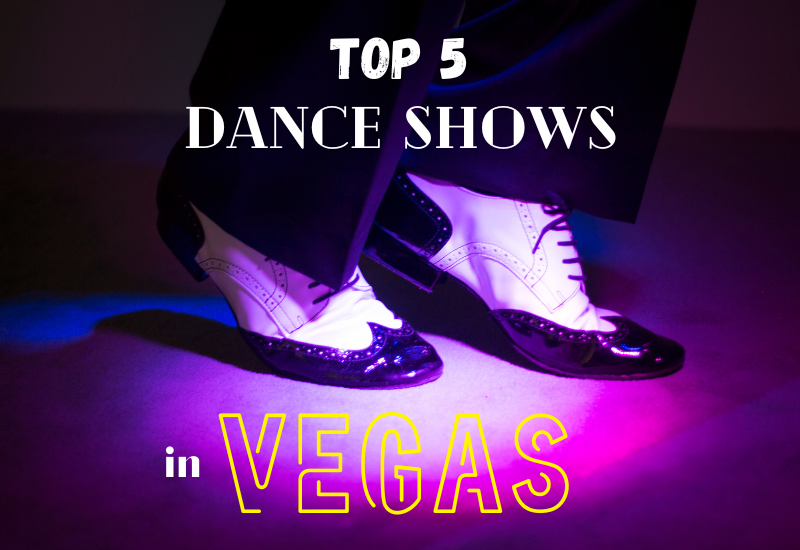 We may receive a commission if you make a purchase.
Las Vegas is known as the Entertainment Capital of the World for a reason: it's home to some of the most amazing shows in the world! Some of the most talented performers from across the globe hit the stage nightly in this town, including dancers and dance troupes that will take your breath away. If you're looking for an energizing and exciting night out that will get your heart pumping and your feet tapping, we highly recommend going to see a dance show while you're in Vegas. Here is a list of our favorites!
SEE ALL LAS VEGAS SHOWS HERE!
---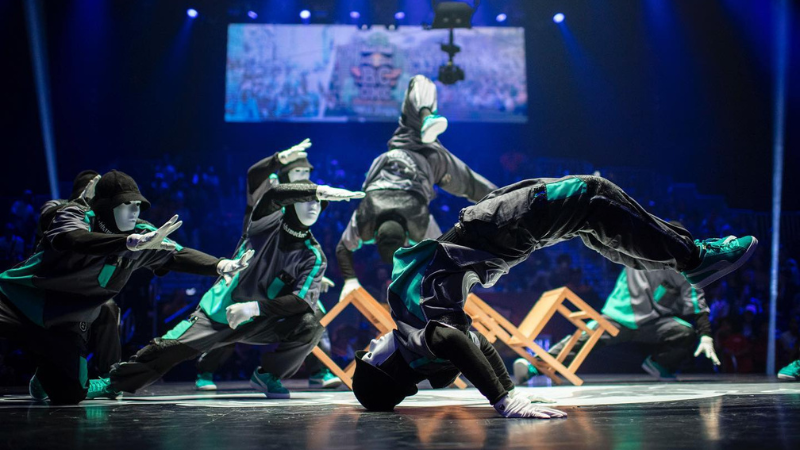 This legendary crew of hip-hop dancers first drew national attention when they won MTV's "America's Best Dance Crew" in 2008. Their trademark white masks make the Jabbawockeez stand out, but it's their intricately choreographed dance routines that have made a lasting impression in pop culture.
The Jabbawockees have been performing as a dance troupe in Las Vegas for a decade, and have built on their reputation of being the best at what they do. "Timeless" is a celebration of their 10 year anniversary, and it's an exciting show featuring impressive LED visuals and a great soundtrack. Don't miss your chance to see the very best dance crew in the country, live on stage at MGM Grand.
---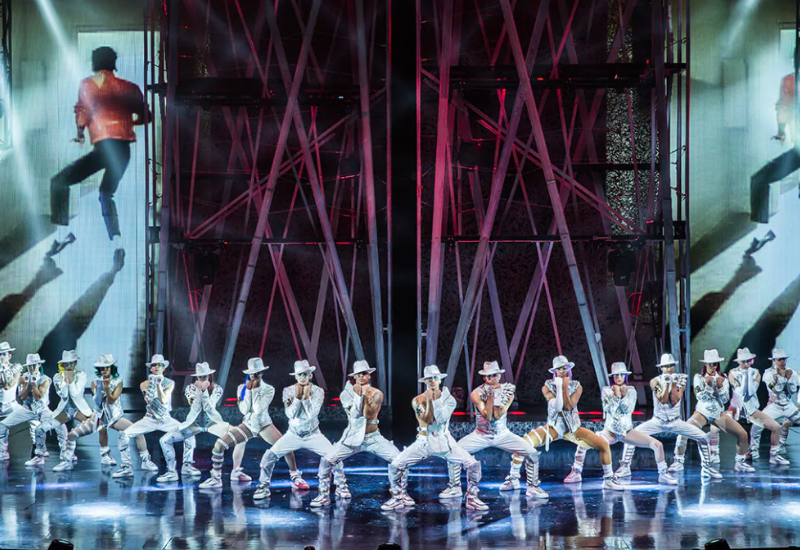 You don't have to be a Michael Jackson fan to enjoy this exhilarating Cirque show at Mandalay Bay. This is the most dance-centric Cirque show in Vegas, with an extremely talented troupe of dancers hand-picked from around the world replicating the dance moves that made Michael Jackson a true legend in pop music.
With a soundtrack of Michael Jackson's most beloved hits through a state-of-the-art sound system (there's even speakers in the headrest of your seat), it's impossible not to be uplifted by the show. Rolling Stone calls Michael Jackson: ONE "a virtual parade of 'wow' moments", and we named it as one of the top 10 shows in Vegas.
---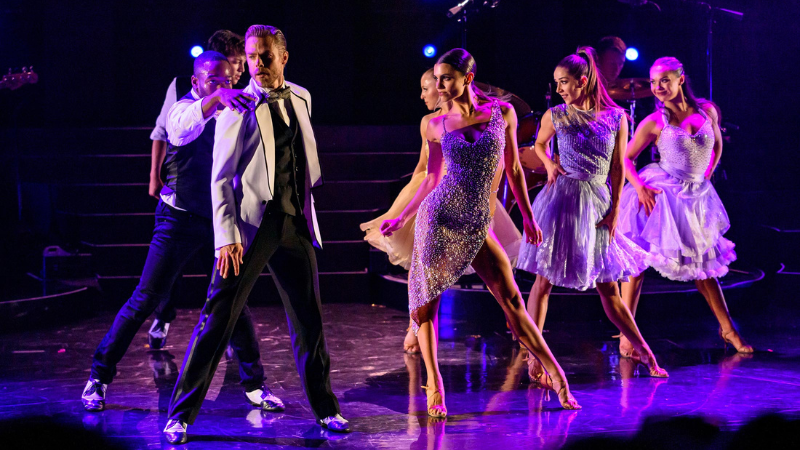 The whole nation was stunned by professional choreographer Derek Hough's killer dance moves on "Dancing with the Stars", which he won a record-breaking 6 times and later became a judge for. Now's your chance to see the 2x Emmy Award-winning dancer live in Vegas. Performing at The Venetian, this upbeat and energetic show features huge LED displays, dramatic lighting, and a live band… but Derek's charismatic stage presence and sheer skill remain the focus of the show.
It could be a disaster to combine ballroom dancing with hip-hop numbers, and salsa with tap-dancing, but Derek excels at each style, making the show an impressive display of his versatility. Other fantastic dancers join him on stage and keep the performance entertaining the whole way through.
---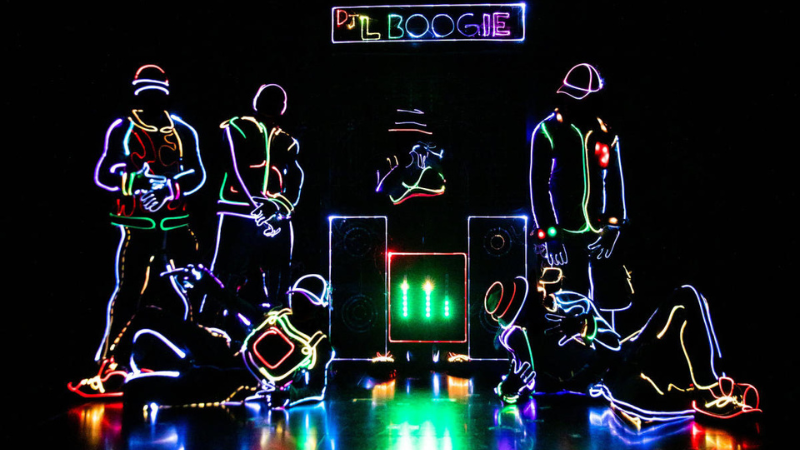 New York Times calls this show "Spectacular! Magical! Dazzling!" and we couldn't agree more. The concept of iLuminate comes from the blending of state-of-the-art technology with world-class dance choreography to create a one-of-a-kind performance you've got to see to believe. Dancers wear glowing LED outfits on a dark stage, creating a stunning visual effect.
The cast consists of some of the best dancers in the country. Lots of audience interaction makes this show a really fun night out for all ages, and Las Vegas Weekly named it "Best Date Show of 2022". iLuminate performs in an intimate theater at The Strat, getting you up close to the action.
---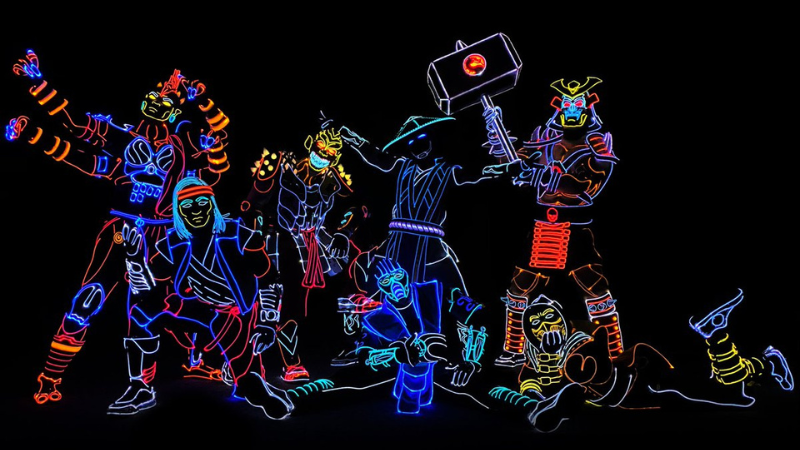 This stunning stage show features many of the greatest acts from "America's Got Talent", including comedians, singers, magicians, and more. But the reason we've got this show in our list of best dance shows in Vegas is the performance by Light Balance: a dance troupe that won the coveted golden buzzer in 2017.
Light Balance are a combination of excellent dance choreography and breathtaking neon LED visuals performed on a dark stage. You could describe them as a cross between Jabbawockeez and iLuminate but on a much more elaborate scale. 3D lasers, LED projection screens and glow-in-the-dark suits create amazing optical illusions where you can't tell what's real and what's not. America's Got Talent Live performs at The Luxor.
Take a look at all Las Vegas shows HERE!