Resorts World Las Vegas: Everything You Need To Know About Vegas' Newest Resort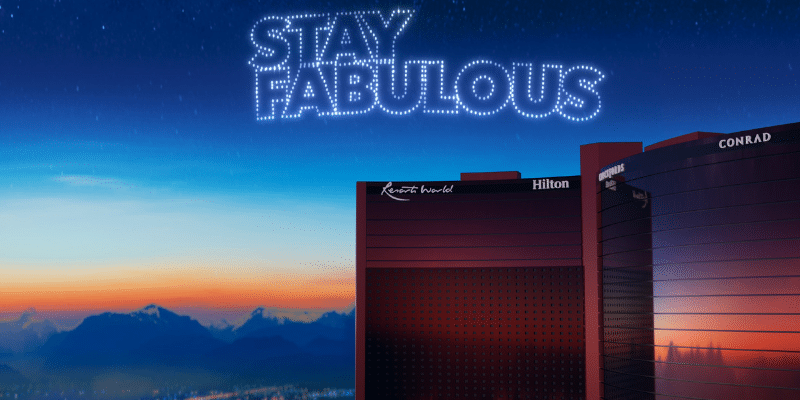 We may receive a commission if you make a purchase.
There's a new casino resort on the Las Vegas skyline. Years of planning and construction have gone into creating Resorts World Las Vegas, and it's going to be amazing. The $4.3 billion hotel is the first new resort on the Las Vegas Strip since the Cosmopolitan was opened in 2010. In this article we'll take a look at all the exciting features that Resorts World Las Vegas has to offer. It opened on June 24th, 2021. Reservations are now available.
An Introduction to Resorts World Las Vegas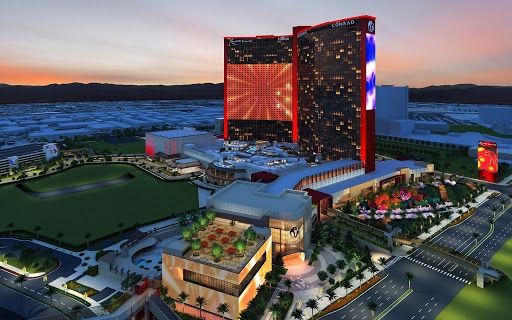 Resorts World Las Vegas is going to be the most expensive resort property that's ever been developed in Vegas, with a cost of $4.3 billion. The stunning casino resort has partnered with Hilton Hotels to bring Las Vegas travelers a new definition of luxury and style. According to the president of Resorts World Las Vegas, the casino resort will "redefine the hospitality standard… with unmatched dining and entertainment, more variety of hotel accommodations than anywhere else on the Strip, and the city's most progressive technology".
Here's a little teaser video:
Resorts World Las Vegas is located on the North end of the Las Vegas Strip, between Trump International Hotel and Hilton Grand Vacations on the Las Vegas Strip. Its location makes it easy to get to all of the famous sights, restaurants, shows and attractions that Vegas has to offer – giving you easy access to both the Strip and Downtown Las Vegas.
Rooms
Resorts World Las Vegas has 3,500 guest rooms over 66 floors, and the largest collection of Hilton experiences anywhere in the world. You can choose between staying with Hilton, Conrad or Crockfords, all within the same resort. Let's take a look at what each of these choices include.
Las Vegas Hilton at Resorts World
With 1,774 stylish guest rooms, Las Vegas Hilton at Resorts World gives you modern accommodations, thoughtful amenities and attentive service.
Their Deluxe Rooms are available with a choice of views: limited view, city view, partial Strip view or Strip view. At 400 square feet in size, they have attractive contemporary furnishing and décor, an intimate sitting area and a spacious bathroom.

If you prefer a bit more room to stretch out in, the City View One-Bedroom Suite is their standard suite. These 850 square-foot accommodations offer floor-to-ceiling windows, a stylish living room with luxurious seating, and a beautiful bathroom with a separate bathtub and rain shower. We love the extra design touches of wireless chargers and one-touch controls for the drapes and lights.
Conrad Las Vegas at Resorts World
1,496 stylish rooms and suites make up the Conrad section of Resorts World Las Vegas, making it the largest Conrad hotel in the world. When you stay in a Conrad room or suite you'll have dedicated VIP check-in within a private lobby, as well as convenient digital keys.

Conrad's standard room is called the Premium Room, available with a limited view, city view or Strip view. These mid-century modern inspired rooms blend classic design and high-tech conveniences. At 550 square feet you'll have 1 king or 2 queen sized beds, an elegant sitting area, as well as a luxurious spa-inspired bathroom. Wireless charging stations and one-touch remote controls for drapes and lights mean technology is right at your fingertips.
The standard suite at Conrad is their One-Bedroom Suite, available as a City View or Strip View. Floor-to-ceiling windows give you unparalleled views of the bright lights of Las Vegas, while inside your 1,100 square-foot suite you'll have a foyer, sofa bed, wet bar and dining table. The spa-inspired bathroom has a freestanding bathtub, rain shower and walk-in closet.
Crockfords at Resorts World Las Vegas
There are only 5 Crockfords locations in the world, and this is one of them. Part of LXR Hotels and Resorts, Crockfords allows guests to experience the ultimate in luxurious accommodations.

The Superior Room, available with either a city view or strip view, is 550 square feet of opulent luxury. You'll love the fine linens, custom bedding and spa-inspired bathroom… but most of all you'll love the amenities that come with your room. A separate gated entrance brings you to a curbside meet-and-greet arrival, and you'll enjoy light snacks and beverages in the private lobby. You'll get 24 hour Ambassador service, as well as priority access to the resort's amazing venues.

If you're looking for a suite that's perfect for entertaining guests, we love the Strip View Three-Bedroom Entertainment Suite. This decadent oasis is 2,600 square feet in size with a spacious foyer, an open-concept living and dining room, a butler's pantry, wet bar and more. The king master suite includes a spacious sitting area and a bathroom with walk-in closet, soaking tub and rain shower. The other 2 bedrooms each have 2 queen beds and ensuite bathrooms. Floor-to-ceiling windows give you sweeping views of the Las Vegas Strip.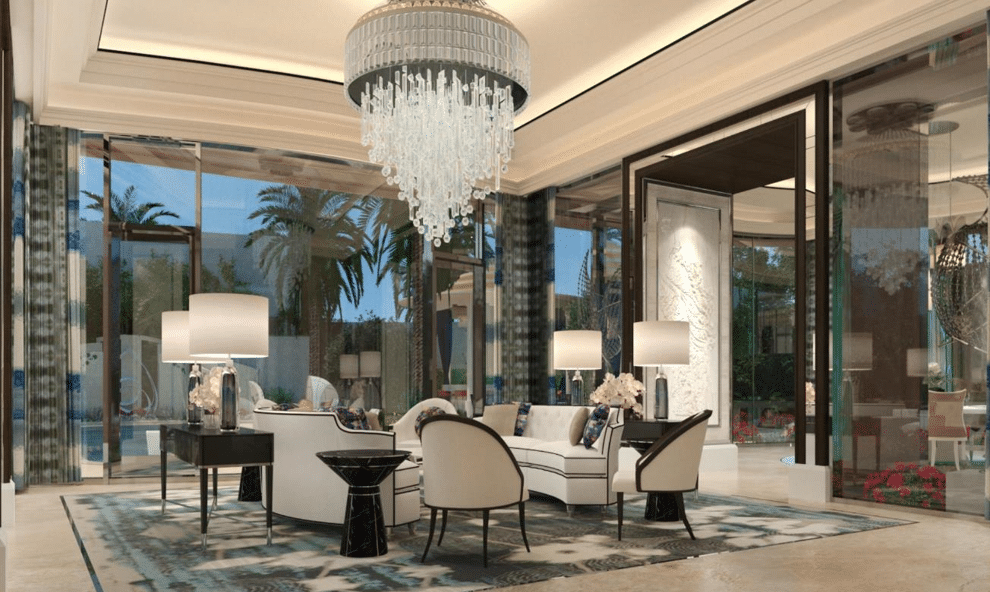 If you want your Las Vegas experience to be the height of extravagance, Crockfords also has Villas and Palaces. The Four-Bedroom Palace lets you live like royalty, with 7,000 square feet including a formal dining room, state-of-the-art media room with cinema seating, billiards table, 4 master suites with spa-inspired bathrooms, and a spacious terrace with private pool and spa. Want to dine under the desert stars? You'll love the gourmet patio kitchen.
Dining
There are more than 40 tantalizing food and beverage outlets available to experience at Resorts World Las Vegas, with atmospheres ranging from casual to fine dining, and cuisines ranging from Italian to Cantonese.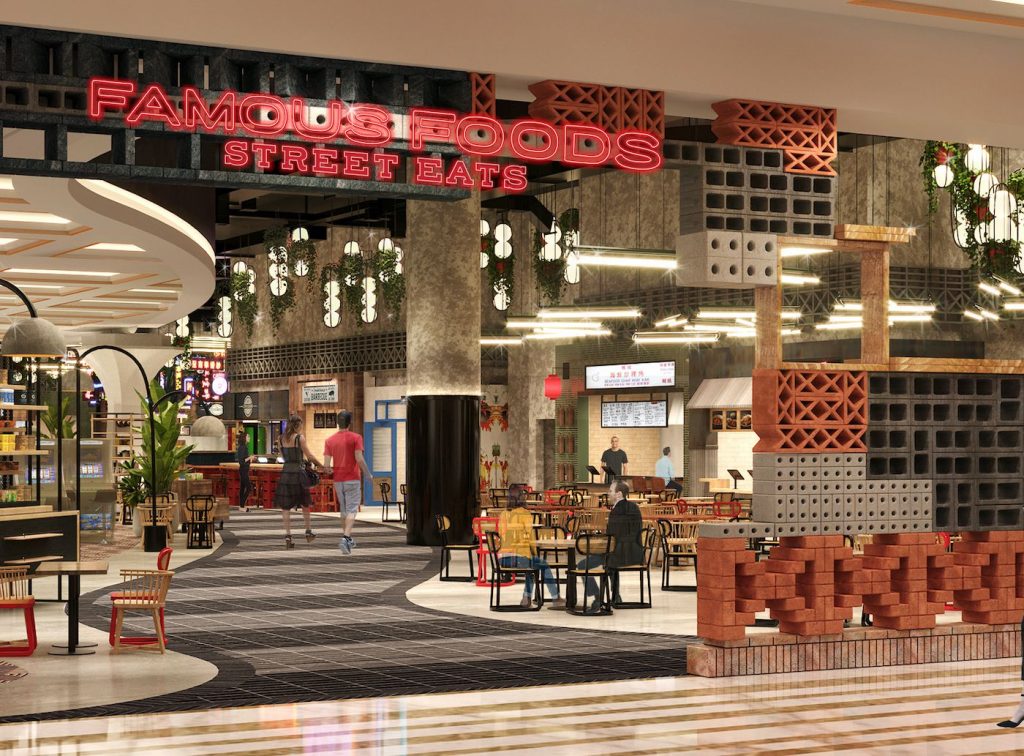 Famous Foods Street Eats is an indoor street market inspired by the energy of street markets in Southeast Asia. Here you can find a delicious selection of pan-Asian eateries, as well as cuisine concepts by award-winning American chefs.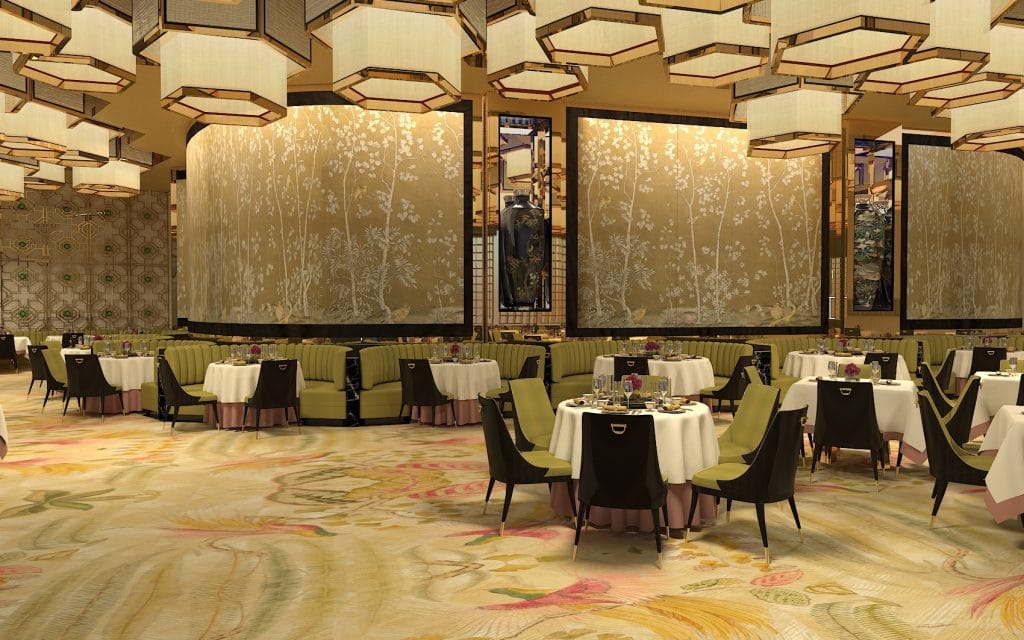 Genting Palace is an authentic Cantonese restaurant with an atmosphere of old-world glamour. If sushi is more your thing, you'll love Kusa Nori, a Japanese bistro with a sushi bar and teppanyaki grill (they also have an awesome Sake selection).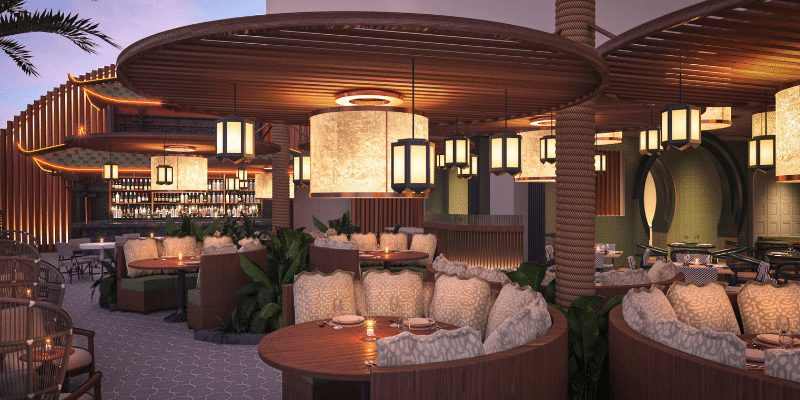 Fuhu serves up inventive twists on contemporary Asian cuisine in a high-energy dining atmosphere, while Brezza offers a delectable menu of pastas, seafood, prime steak and creative cocktails.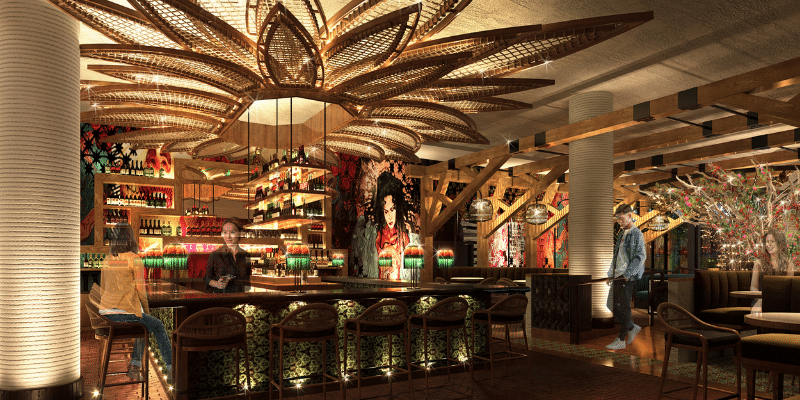 ¡VIVA! is created in collaboration with Chef Ray Garcia, Esquire Magazine's "Chef of the Year", and brings you the bold, adventurous tastes of Mexican food served as shareable small plates. Wally's Wine & Spirits combines a restaurant, wine bar and gourmet market to create a delightful dining and shopping spot.
Entertainment and Nightlife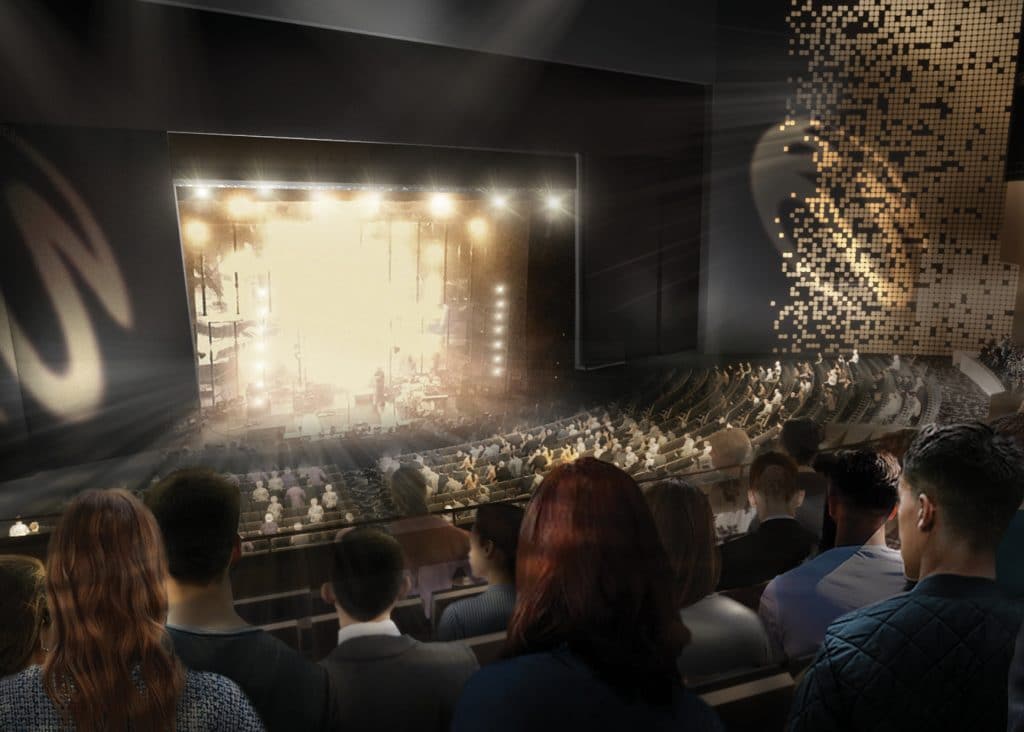 When it comes to exciting entertainment and nightlife, Resorts World Las Vegas will be the place to be. The Theatre at Resorts World Las Vegas is a concert and entertainment venue designed to host the world's top entertainers – in fact Celine Dion, Carrie Underwood, Katy Perry and Luke Bryan are all scheduled to perform in the venue. The multi-level venue has a 5,000 person capacity, and there's no bad seat in the house, with the furthest seat only 150 feet away from the stage.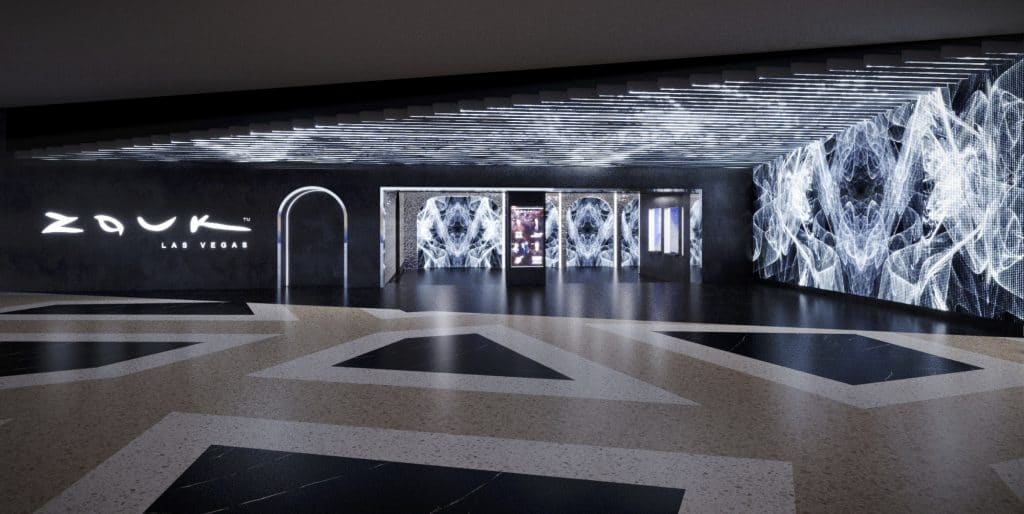 Zouk Las Vegas spans over 100,000 square feet and offers a pumping nightlife experience, including a karaoke bar, social gaming bar, boutique nightclub and extravagant dayclub. Zouk nightclub aims to be the most technologically advanced Vegas nightclub, and will feature world-class resident DJs like Tiesto and Zedd. Ayu Dayclub is where the party happens during daylight hours – here you can party like a celebrity in an outdoor oasis inspired by the idyllic islands of Southeast Asia.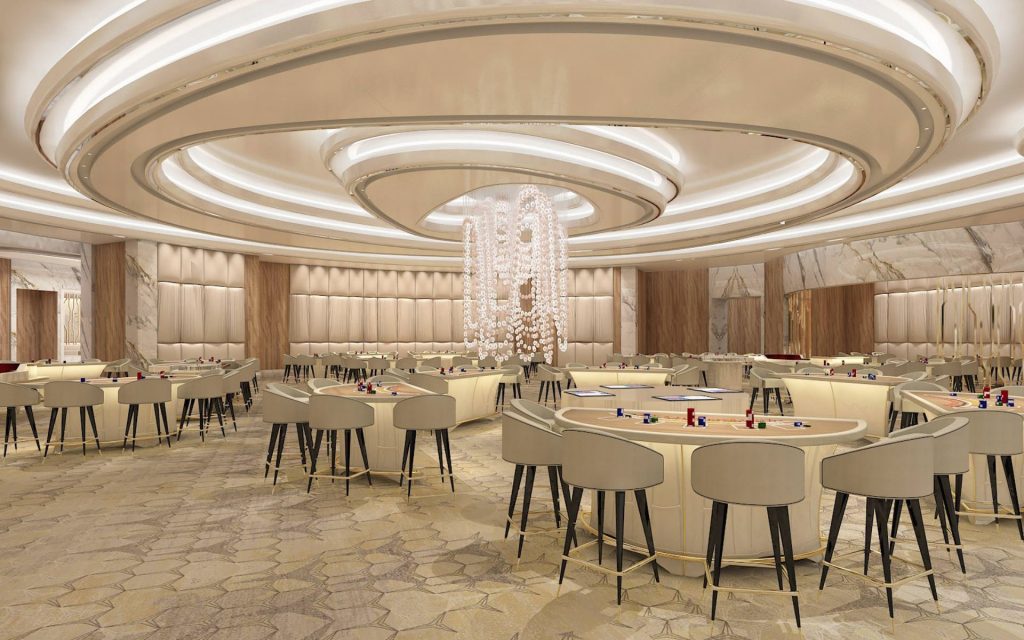 Feeling lucky? Check out the resort's 117,000 square-foot casino. Yes, that's more than 2 football fields of gaming excitement to be had, with high-tech gaming technology and a separate, more intimate Sky Casino on the 66th floor.
Amenities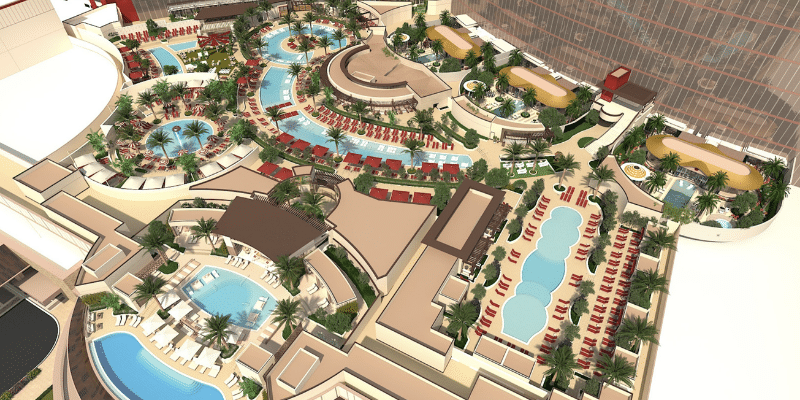 Impressed yet? Well we haven't even mentioned the 5.5 acre pool complex! Resort World Las Vegas is going to have the largest pool complex on the Strip, allowing you to choose from 7 unique pool experiences. You can reserve a luxury poolside cabana, or unwind on a daybed while sipping on a hand-crafted cocktail.
When you're all tired out from exploring all this property has to offer, Lania Spa offers a wide range of relaxing treatments personalized to your individual desires. The 27,000 square-foot spa opens in Fall of 2021.