The Top 10 Most Fascinating Educational Attractions in Las Vegas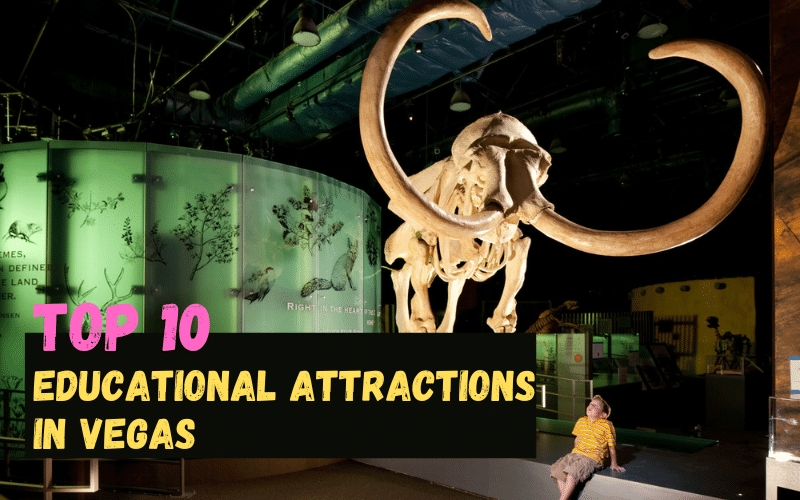 We may receive a commission if you make a purchase.
Amidst the glitz and glamour Las Vegas is known for, there's a surprisingly wide range of educational experiences on offer in this city. If you're visiting Vegas and love to learn about new and fascinating things, you'll find something eye-opening to experience in this list of the top 10 educational attractions in Las Vegas.
---
Just 45 minutes from Las Vegas, this National Historic Landmark is well worth visiting while you're here. The Hoover Dam is considered one of the top 10 construction achievements of the 20th century, and you really have to see it in person to believe it. Taking a tour is the way to guarantee you get the most in-depth experience of this educational attraction.
If you dare, you can actually walk across the top of the enormously high dam to take in its full glory. You can also cross the Mike O'Callaghan–Pat Tillman Memorial Bridge – the second-highest bridge in the US that gives you an amazing view of Lake Mead and the Colorado River. At the visitor center, you can view narrated exhibits that will teach you fascinating facts.
---
If you want to learn about the history of Las Vegas, this huge 2-level museum takes you back to the very beginnings of life in this region. The educational experience begins with discovering the geology and fossils of the state of Nevada. This includes the fossil of a 48-foot-long reptile that swam in what was once the sea where there is now just desert.
Learn about the early Native Americans who inhabited Nevada, and explore interactive exhibits about the gold rush and the building of railroads that came with it. There are sections about the Hoover Dam and nuclear testing that are truly fascinating. We love the exhibit of vintage slot machines and the display of vintage showgirl costumes.
---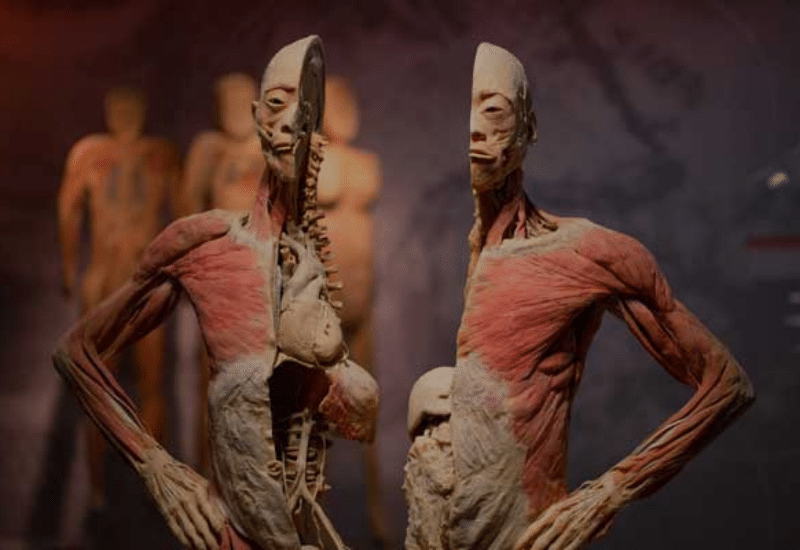 Don't get queasy! This world-famous exhibition, located at Luxor, is made up of 13 real human bodies and over 260 organs and partial-body specimens. Bodies: The Exhibit gives you a mind-opening view of the inner workings of the human body.
You'll get to see what's inside of us and discover incredible facts as you explore. Take an inside peek at every body system, including muscular, skeletal, respiratory, and circulatory systems. It's worth paying the extra $5 for the audio narration tour.
---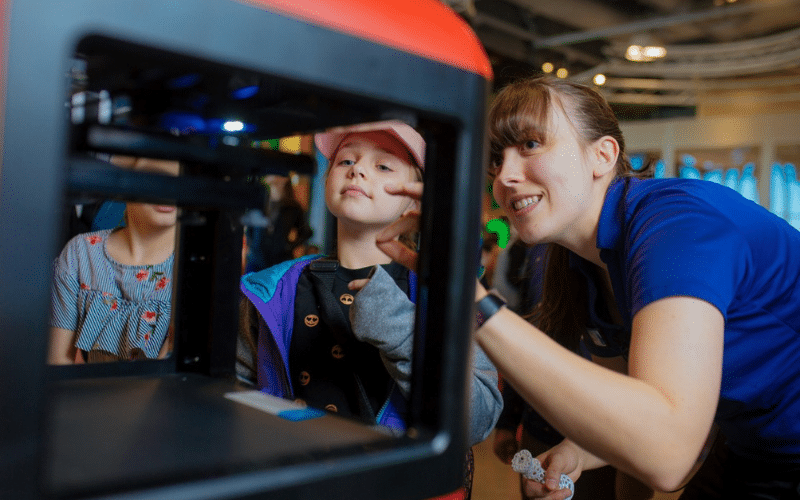 The Discovery is one of the best family-friendly attractions in Vegas. Formerly the Discovery Children's Museum and aimed at kids aged 12 and under, the museum's more recent rebranding made it an exciting educational experience for adults as well. It's a hands-on science center that lets you explore scientific ideas at your own pace.
The Discovery is comprised of 3 floors of curiosity-satisfying interactive science exhibits. Themed areas of the museum include a mystery-solving section, an art section, and even a make-believe supermarket where the kids can play shop. Learn about everything from ancient Aztec civilizations to chemistry with the museum's calendar of experiences that change up from one day to the next.
---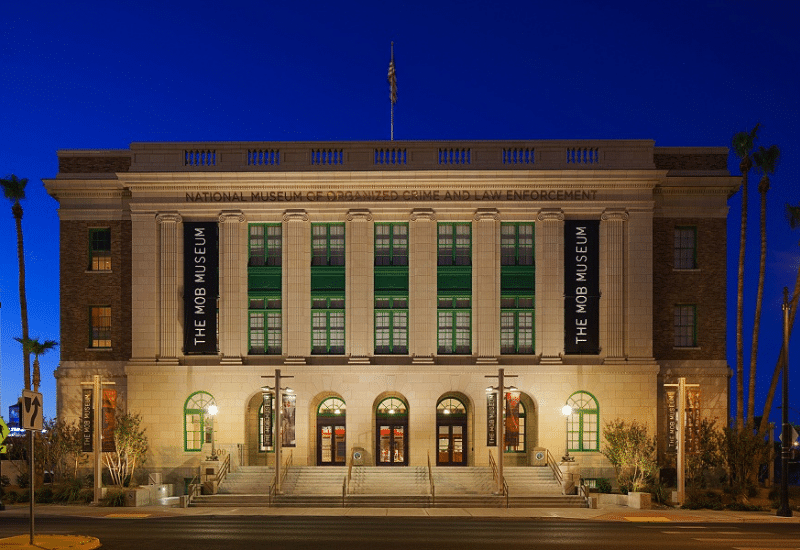 This museum, housed in the original federal courthouse in Downtown Vegas, gives you an intriguing inside look at the not-so-legal history of this city. The Mob Museum is where you can learn all about the part that organized crime played in the early days of Vegas and around the world.
The interactive exhibits here let you experience what this era was like, including an FBI shooting simulation, a phone-tapping exhibit, and even a basement-level prohibition-era speakeasy. As you wander through the museum, you'll get to look at some of the personal belongings of mob legends like Al Capone and Charlie Luciano.
---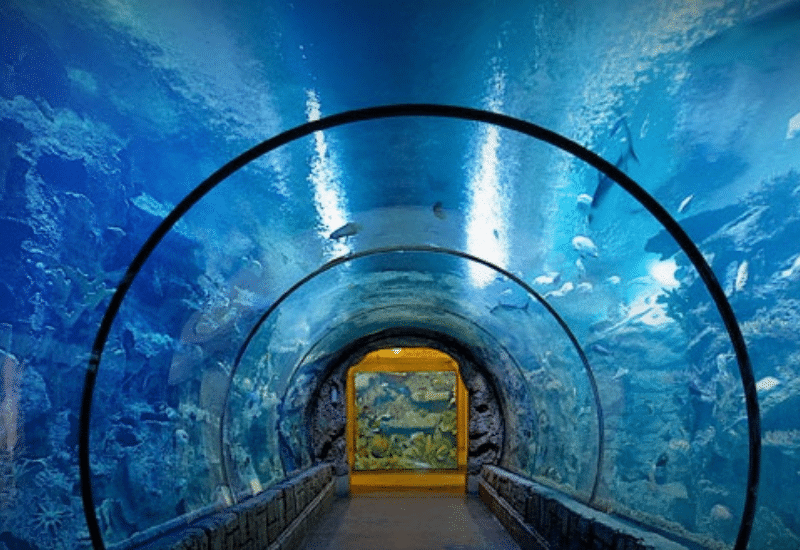 Inside Mandalay Bay Resort you'll find Shark Reef Aquarium: a model shipwreck surrounded by 1.3 million gallons of water with over 2,000 types of sea creatures. Visiting this awesome exhibit is a great opportunity to learn about aquatic life, plus you'll have a chance to actually interact with the fascinating underwater creatures there.
There's a touch pool where you can actually touch and feed stingrays and ancient horseshoe crabs and add-on packages where you can feed sea turtles and sharks. If you're a thrill-seeker, you can even dive alongside the sharks and get up close and personal with these majestic predators of the deep.
---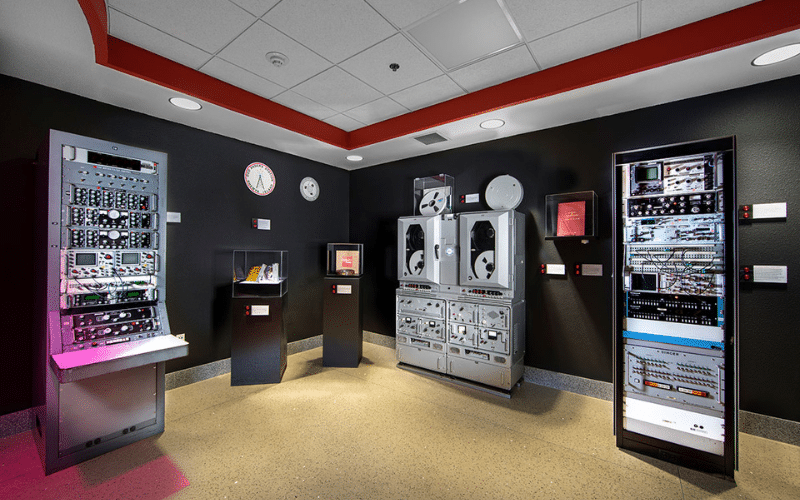 This is one museum that will really blow you away. The National Atomic Testing Museum is a 10,000 square foot museum dedicated to telling the story of the Nevada Test Site (NTS) which was once located just outside Las Vegas.
You're sure to learn something new about atomic history at this eye-opening educational attraction. The exhibits detail world events leading up to the Nevada Test Site's establishment, and the history of atomic testing. You'll get to see amazing pop culture items from the atomic era and experience a simulation of a nuclear blast.
---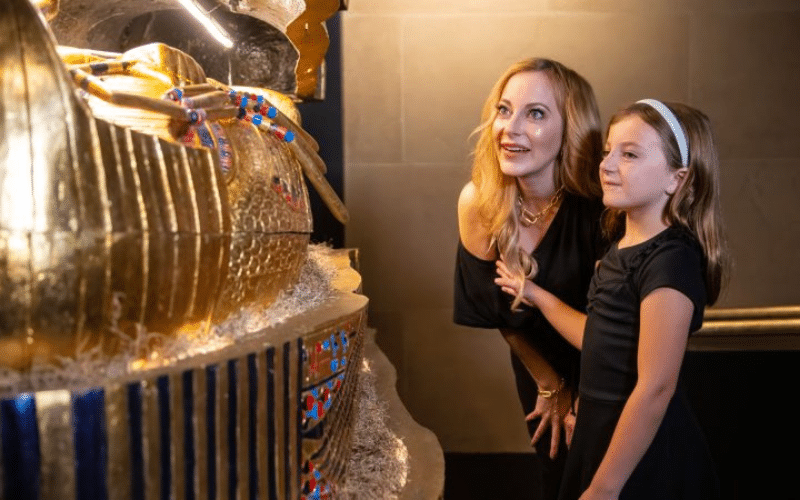 This amazing exhibit at the Egyptian-themed Luxor resort will let you follow in the footsteps of archeologist Howard Carter who discovered King Tutankhamun's tomb. You'll get to explore the tomb and a recreation of the burial chamber of this ancient Egyptian king while being guided by audio narration from the perspective of Howard Carter himself.
Virtual reality headsets allow visitors to experience the tomb and its treasures in first person by exploring the different chambers and examining the precious artifacts inside. Discovering King Tut's Tomb is a unique opportunity to learn about the wonders of ancient Egyptian civilization.
---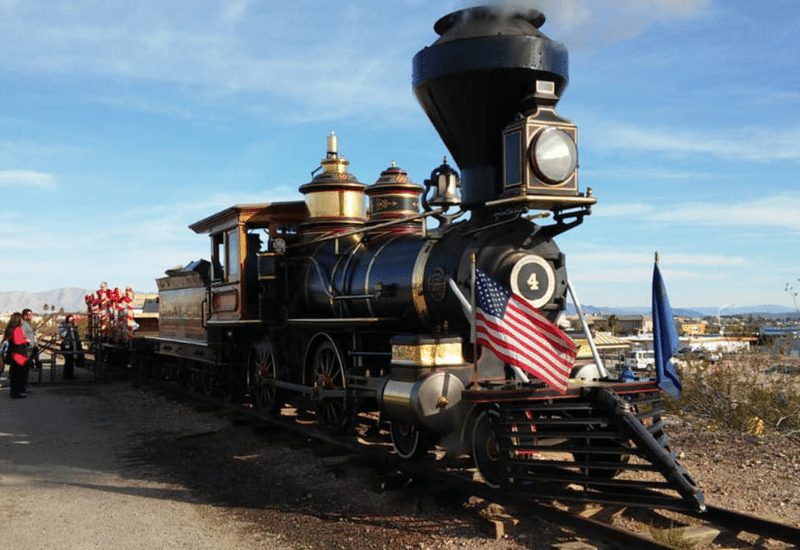 This unique family-friendly attraction is located just 30 minutes south of the Las Vegas Strip in Boulder City. Here you can learn all about how trains were an important part of Nevada's history. The kids will love the elaborate model railroad inside a classic train car, and going for a ride on the scaled-down steam engines.
You'll get to admire steam and diesel locomotives dating back to the 1930s, when the Boulder Dam, now known as Hoover Dam, was being built. On Saturdays and Sundays, you can take a ride on the Nevada Southern Railway excursion train – a 45-minute adventure that's great fun!
---
Located at the Luxor, this exhibition allows you to learn about the Titanic and its ill-fated maiden voyage. Titanic Artifact Exhibition includes more than 250 authentic artifacts from the sunken ship, and remarkable replicas that allow you to experience what it was like to be a passenger.
Hear the stories of those who survived the disaster, as well as those who didn't. Take a look at the belongings of the Titanic's passengers, stand on a replica promenade deck, or have your picture taken on the intricate staircase made famous by "Titanic" the movie.
See all Las Vegas attractions HERE!