We now present you with the best Strip Clubs in Las Vegas. In addition, you will find advice on dress codes, tipping, club policies, etc.


DRESS CODE: Some of the more upscale joints require shirts with collars -- and they must be tucked in. Others permit un-tucked shirts or t-shirts, but no shorts. The general rule is common sense; after all, you're going to be surrounded by beautiful women, so you should at least look the part. Come in looking like a bum and you might get booted out of the place.

DOOR CHARGES: The fact is that most strip clubs increase their door charge during convention season. Still, a large group of well-behaved and well-dressed patrons arriving together could conceivably quietly approach the doorman and bargain their way past this cover fee, especially if they arrive early (7-8 p.m.) and order drinks immediately.

HANDS OFF: Perhaps you've heard tales of wild and reckless abandon taking place in Las Vegas striptease clubs, or perhaps you've seen that travesty of truth, "Showgirls." Either way, understand this: These women are, no matter what it may seem like, working and trying to make a living. Keep your hands to yourself and you'll avoid being ruffed-up by a bouncer and booted out of the club. Leaving the grinding to the gals will result in a better lap dance anyway.

TIPPING: Some basic strip club tipping ruls: (1) Don't go into a strip club with barely enough dough to cover a round of brew; (2) Don't look repeatedly at a dancer working her stuff without walking up and tipping her and (3) Do not, under any circumstances, sit at stage-side seating without a pocketful of dollars. How much will you need for a night? If you are an average drinker, figure at least $30 per hour for a drink or two and stage tipping; lap dances go for $20 each, so add that on if you think you'll find the woman of your dreams (You will, so just add it on now).

PROSTITUTION: Despite what you might think, prostitution is 100 percent illegal in Clark County. Don't solicit, suggest dinner or ask for a date; these women are dancers, not hookers. If you are looking for legal adult services, see our Nevada Brothel Guide.

GETTING TO THE CLUBS: You will need to drive or take a taxi for these clubs, since they are off the main strip (15-20 minutes). Some of the better adult clubs will offer free VIP limo pickup, especially if you are coming in with a group, but be prepared to offer a generous tip to the limo drivers.

Las Vegas Direct Top 3 Best Vegas Strip Clubs
If you don't know where to go, you can't go wrong with one of these top picks!

1.) Spearmint Rhino -

Our pick for the best Vegas Strip Club. 20,000 sq ft. Topless. Hottest girls and booze.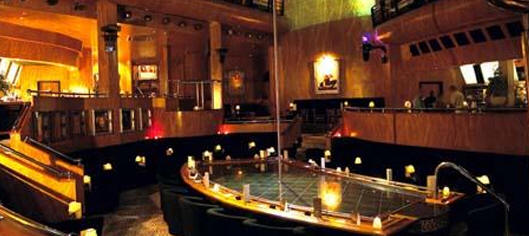 3344 Highland Dr.
Las Vegas, NV 89109
(702) 796-3600 map reviews website


2.) Sapphire -
World's Largest strip club in Vegas. Special VIP areas. Girls will work hard for tips here. Huge selection of woman.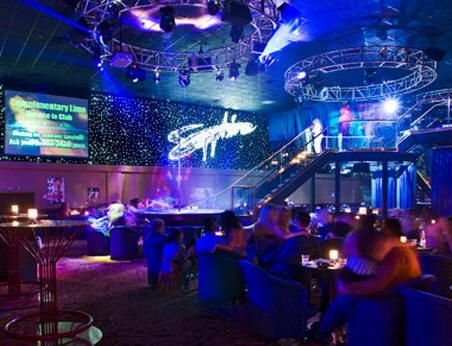 3025 S. Industrial Rd. map reviews website
Las Vegas, NV 89109
(702) 987-2222
(866) 678-2582

The Palomino Club - Only club with a full-bar and full-nudity.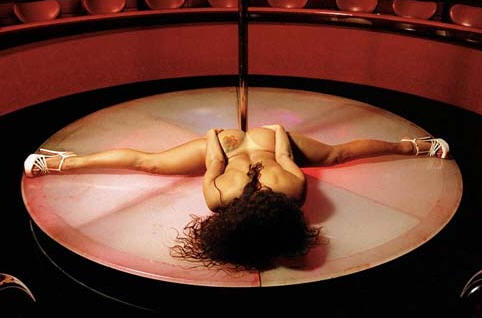 1848 Las Vegas Blvd. North
Las Vegas, NV 89030
(702) 642-2984 map reviews website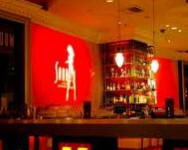 List of Las Vegas Strip Clubs.

A Great place to get real user reviews of the best strip clubs is Adult Strip Club Reviews by Yelp

Baby Dolls
5901 Emerald Ave.,
Las Vegas, (702) 435-7545

Badda Bing!
3500 W. Naples Dr.
Las Vegas, NV 89103
(702) 541-7000

Club Platinum
311 E. Flamingo Rd.,
Las Vegas (702) 732-1111

Can Can Room
3155 Industrial Rd.
Las Vegas, NV 89109
(702) 737-1161

Cheetah's
2112 Western Ave.
Las Vegas, NV 89102
(702) 384-0074

Club Paradise
4416 Paradise Rd.
Las Vegas, NV 89119
(702) 734-7990

Crazy Horse III
3525 W. Russell Road
Las Vegas, NV 89118

Déjà Vu Erotic Ultralounge
4740 S. Arville St.
Las Vegas, NV 89103
(702) 227-5200

Déjà Vu Showgirls
3247 Industrial Rd.
Las Vegas, NV 89109
(702) 894-4167

Diamond Cabaret
3177 S. Highland Dr.
Las Vegas, NV 89109
(702) 731-2365

Discreet Gentlemen's Club
4636 Wynn Road
Las Vegas, NV 89103
(702) 735-9955

Glitter Gulch
20 E. Fremont St.
Las Vegas, NV 89101
(702) 385-4774

Larry Flynt's Hustler Club
5969 Dean Martin Dr.
Las Vegas, NV 89118
702-795-3131

The Library
3785 Boulder Hwy.
Las Vegas, NV 89121
(702) 641-6800

Little Darlings
1514 Western Ave.
Las Vegas, NV 89102
(702) 366-1141

Olympic Garden Cabaret
1531 S. Las Vegas Blvd.
Las Vegas, NV 89104
(702) 987-2222
(866) 678-2582

The Palomino Club
1848 Las Vegas Blvd. North
Las Vegas, NV 89030
(702) 642-2984

Play It Again, Sam Gentlemen's Club
4120 Spring Mountain Rd.
Las Vegas, NV 89103
(702) 876-1550

Pussycat Lounge
Las Vegas 3525 S. Procyon Ave., (702) 365-1408

Rick's Las Vegas
3355 S. Procyon
Las Vegas, NV 89102
(702) 367-6040

Sapphire
3025 S. Industrial Rd.
Las Vegas, NV 89109
(702) 987-2222
(866) 678-2582

Sheri's Cabaret
Las Vegas 2580 S. Highland Dr., (702) 792-1400

Spearmint Rhino
3344 Highland Dr.
Las Vegas, NV 89109
(702) 796-3600

Talk of The Town
1238 S. Las Vegas Blvd.
Las Vegas, NV 89104
(702) 385-1800

Treasures
2801 Westwood Drive
Las Vegas, NV 89109
(702) 987-2222