Las Vegas Sports Guide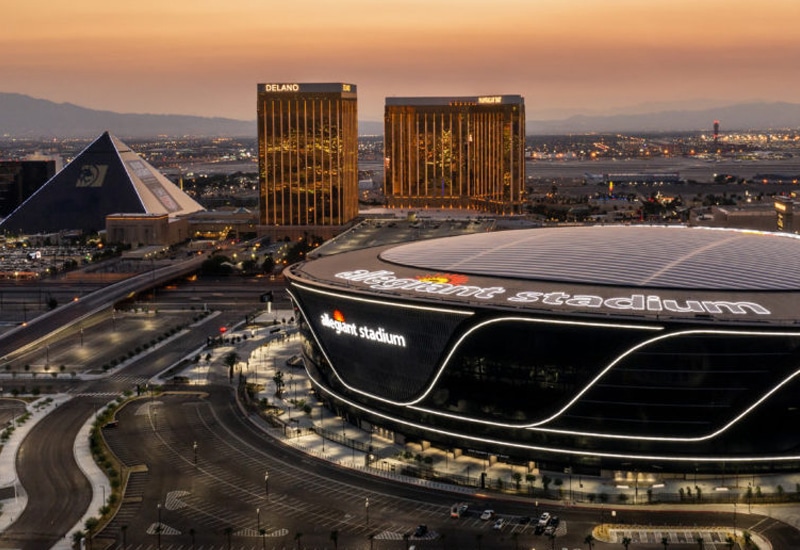 We may receive a commission if you make a purchase.
Las Vegas has always been a Mecca for gaming and entertainment. However, within the last decade, it's evolved from a place popular for sports betters looking to win big into a haven for sports lovers! It's attracted major league teams to re-establish themselves in the Las Vegas market, using its massive venues to host some of sport's biggest events. In addition, there are and tons of trendy places to catch the game if you can't get tickets to the live events.
---
Major Teams and Stadiums
Introducing major league teams in Sin City also led to the building of new stadiums supporting the fandom. These state-of-the-art facilities have created a brand new way for sports fans to enjoy some of America's favorite pastimes!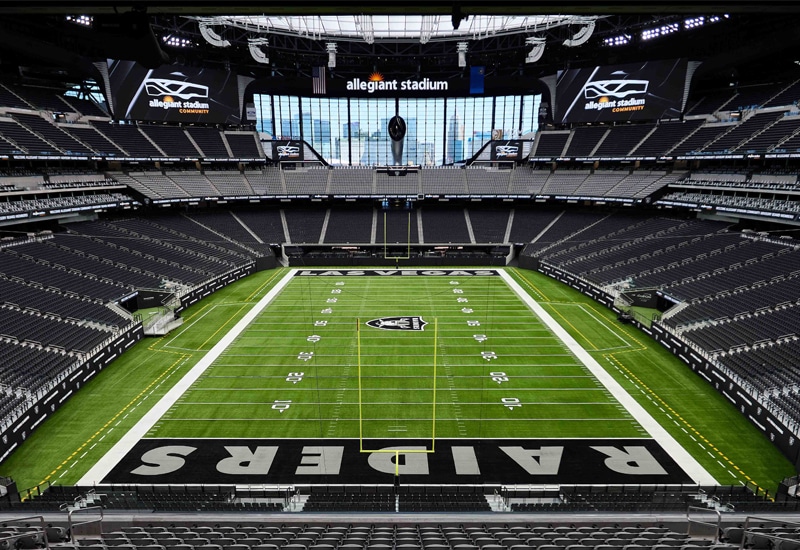 Allegiant Stadium – Las Vegas Raiders
NFL Football is the most popular sport in America—so it's only right that Vegas finally got a team of its own. In 2020, the Oakland Raiders relocated from the Bay Area to their new home in Paradise at the Allegiant Stadium. It features seating for 65,000 fans and also hosts home games for the UNLV Rebels college football team.
In addition to regular season games, it hosted the Las Vegas Bowl in 2021, the Vegas Kick Off Classic, and is scheduled to host the Super Bowl LVIII in February 2024.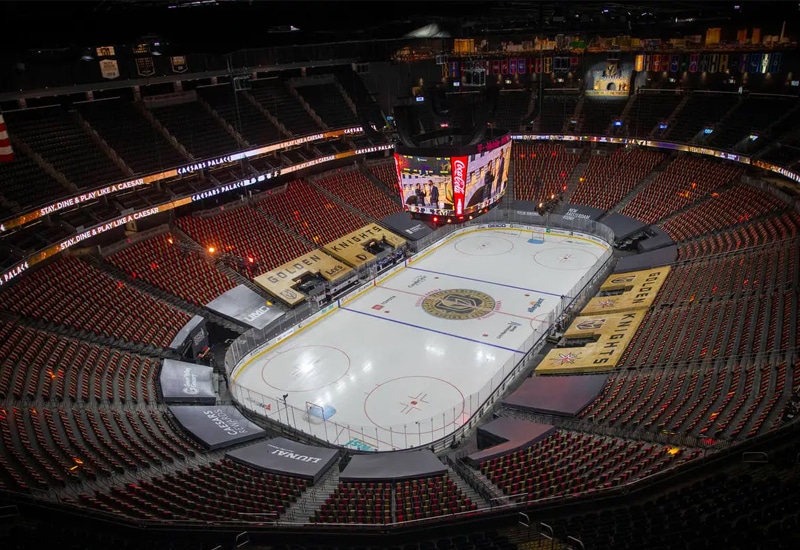 T-Mobile Arena – Vegas Golden Knights
It wasn't hard for the NHL Vegas Golden Knights to catapult into popularity. Not only was it the first major sports team in Las Vegas, but it was able to reach the Stanley Cup Finals in its first season! The team plays at the T-Mobile Arena, an 18,485-seat stadium located right on the Strip near Park MGM Casino and New York-New York Hotel.
This arena also hosts other sporting events like the UFC Championship and MMA Boxing, and you'll also find live music concerts happening here throughout the year.
Other Vegas Sports Teams
Major sports aren't the only games happening in Sin City. If you're anticipating the NFL and NHL seasons to begin or looking for some upcoming talent to fulfill your sports cravings, there are plenty of other local teams to root for!
Check out the historic 10,000-seat capacity Cashman Field in downtown Las Vegas to watch the Las Vegas Lights Football Club (soccer) and the Vegas Vipers, the local team in the XFL for minor league football.
The stadium originally hosted the Las Vegas Aviators, an MiLB Triple-A Team affiliated with the Oakland A's, who recently relocated to the 10,000-seat Las Vegas Ballpark when it opened in 2017 just outside of the Strip. Based on the team's major league affiliation, many sports fans speculate the potential for the Oakland A's to relocate to Las Vegas, following the previous Oakland Raiders.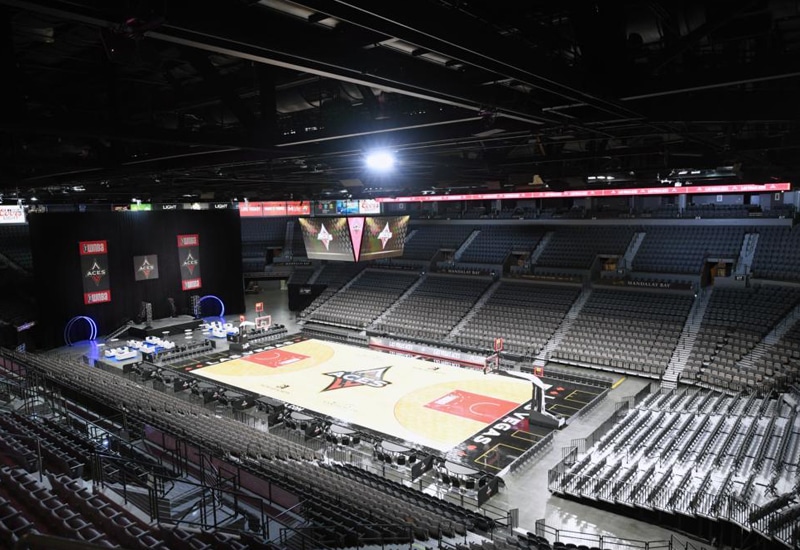 Las Vegas also has a WNBA team, the Las Vegas Aces, who play at the Michelob ULTRA Arena inside the Mandalay Bay Hotel. This entertainment complex seats 12,000 people and also hosts the Las Vegas Desert Dogs lacrosse team, boxing and UFC fighting championships, live concerts for big-name artists, and more!
---
Sports Car Racing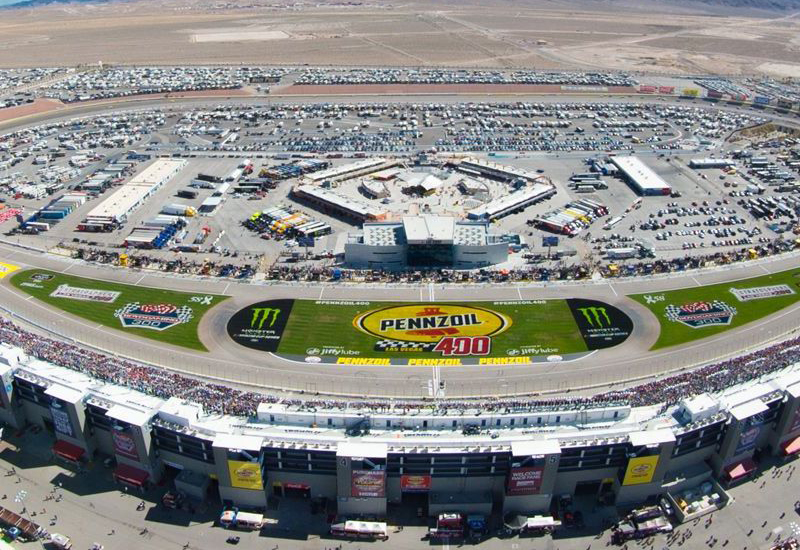 Car racing is among the latest sports crazes, driving many new visitors to Las Vegas in recent years. The Las Vegas Motor Speedway has hosted several NASCAR Cup Series races. Car enthusiasts can also find exotic car drive experiences here during the off-season.
Las Vegas now hosts the prestigious Formula 1 Las Vegas Grand Prix for the first time starting in November 2023. This massive event invested over $500B to transform the Vegas strip into an F1 race track in a 3-day racing extravaganza! You can purchase tickets from Ticketmaster, or even get exclusive VIP Forumula 1 packages from MGM Resorts that include hotel stay, tickets, meals, etc.
---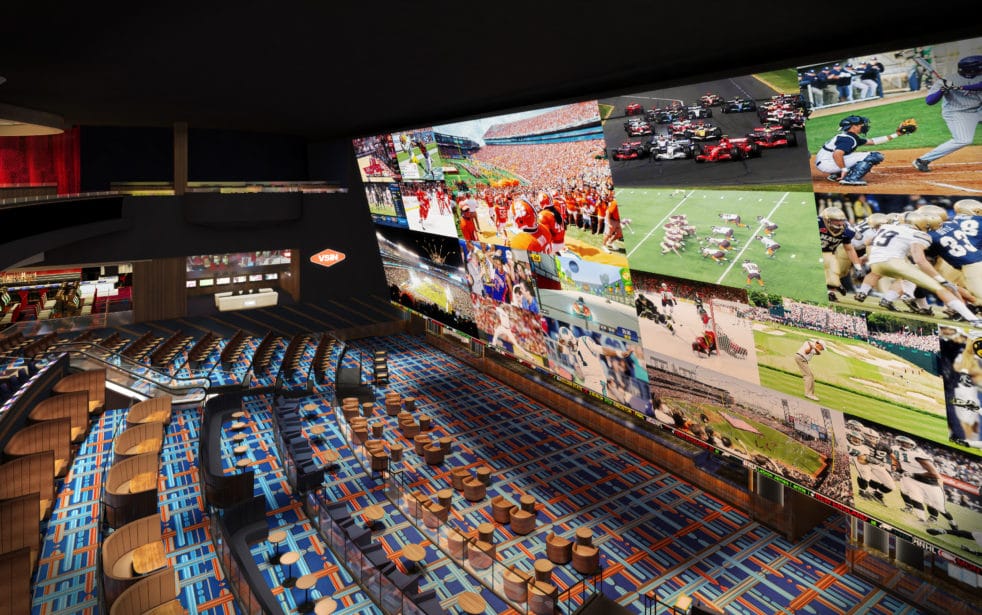 Alternatives for Watching Games in Las Vegas
If you've been visiting Las Vegas since before the influx of major sports, you can surely attest to the transformation of local venues surrounding the culture. Restaurants have become busier at new hours during sports seasons, and many newcomer establishments have sprung up to support the growing fanbase excited to cheer on their favorite teams.
Here are a few venues with the best sports viewing experiences:
Golden Circle Sportsbook & Bar @ Treasure Island
Stadium Swim @ Circa Resort & Casino
The Front Yard @ Ellis Island Casino
Superbook
Yardhouse
Dawg House
Feeling lucky? Click here to learn about the best sports betting hotspots on the Strip.