Fontainebleau Las Vegas: A Luxury Giant Coming Late 2023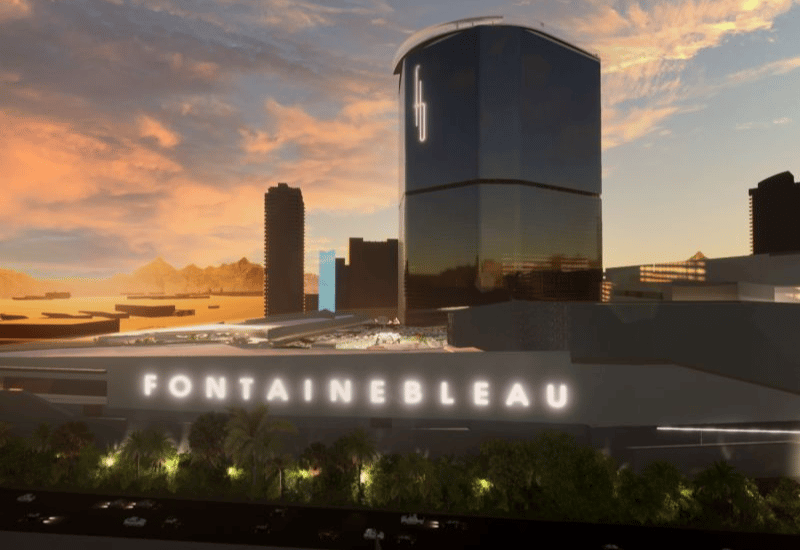 We may receive a commission if you click on a link.
The construction of Fontainebleau Las Vegas has been a long time coming – for almost a decade, financial and legal setbacks have put the project on hold. But in late 2023, the sprawling mega-resort is due to (finally) open its doors, with press releases hailing the property as the first luxury hotel to be built in Las Vegas in 15 years.
So what can we expect from this newcomer to the Las Vegas resort scene? Here are the all the juicy details we know so far!
This Resort Is HUGE!
Fontainebleau Las Vegas rises 68 stories and 737 feet in the air, which makes it the highest building in Las Vegas and even the state of Nevada, except of course for the famous Stratosphere observation tower. The gigantic property stretches out over 25 acres on the north end of the Las Vegas Strip – that's approximately 9 million square feet. It's certainly a mega-resort, with 3,780 guestrooms in total.
---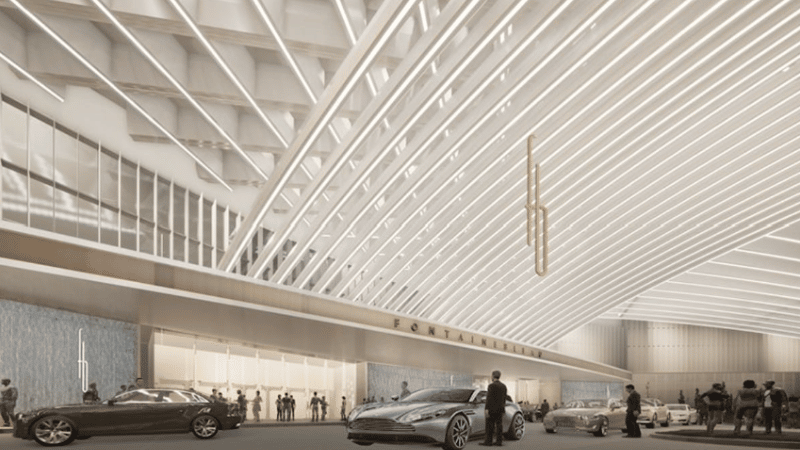 It's Going To Be an Industry Giant, Too
The new resort is positioning itself to compete against the hotel industry giants of Las Vegas: Caesar's Resorts and MGM. While these resort collections have dozens of properties on the Las Vegas Strip, this is only one hotel. So what makes it so special that it can get in with the major players?
President and CEO Brett Mufson describes what makes Fontainebleau stand out. "All facets of the resort have been carefully considered with chic, sophisticated, and elegant architectural design and elements that echo the DNA of our brand," he says. He's referring to the resort's Florida sister property, Fontainebleau Miami Beach, a hotel that exudes old-world glamour alongside modern luxury.
---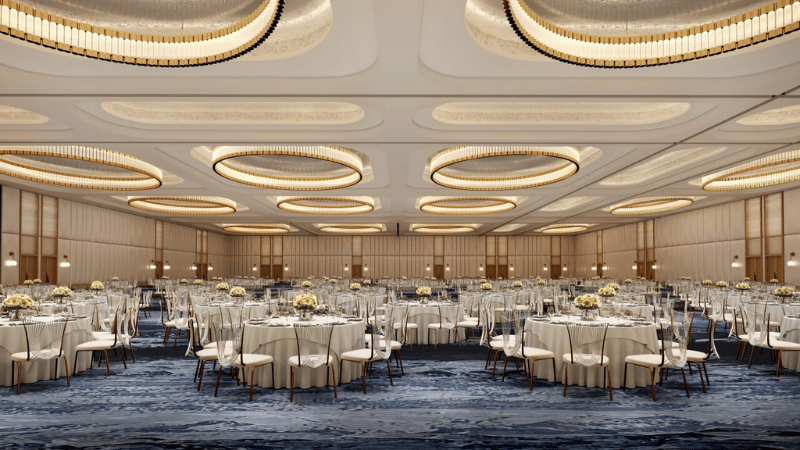 Conventions Will Be Key To the Resort's Success
Fontainebleau's location right next to the Las Vegas Convention Center makes it the perfect choice for business travelers and conferences. Recognizing this, the resort is geared up to put an emphasis on big conventions and corporate events. Fontainebleau Las Vegas will feature more than half a million square feet of meeting space, including an enormous 105,200 square-foot main ballroom.
---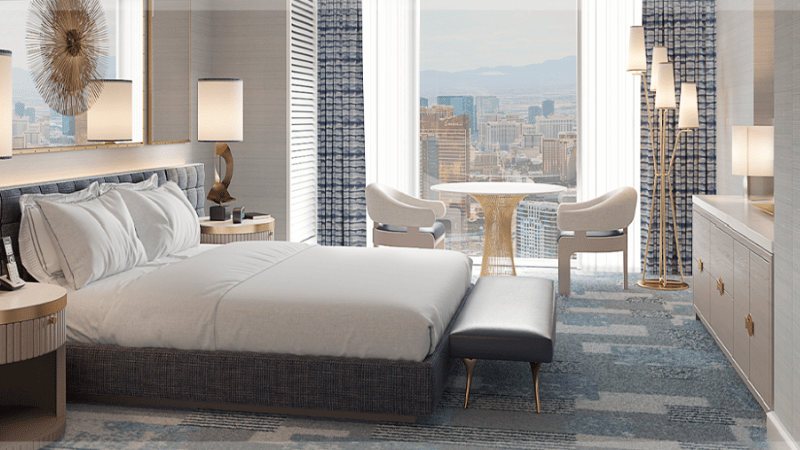 The Guestrooms Are Set To Be Ultra-Luxurious
When staying at Fontainebleau Las Vegas, guests can expect to feel like VIP. The upscale, contemporary guestrooms are a spacious 500 square feet in size, providing lots of space to relax in. Floor-to-ceiling windows provide a stunning view of the city's sparkling neon lights from high above. Sleek, stylish furnishings and décor in an attractive neutral palette, along with the ample natural light, make these rooms feel as comfortable as they are chic.
---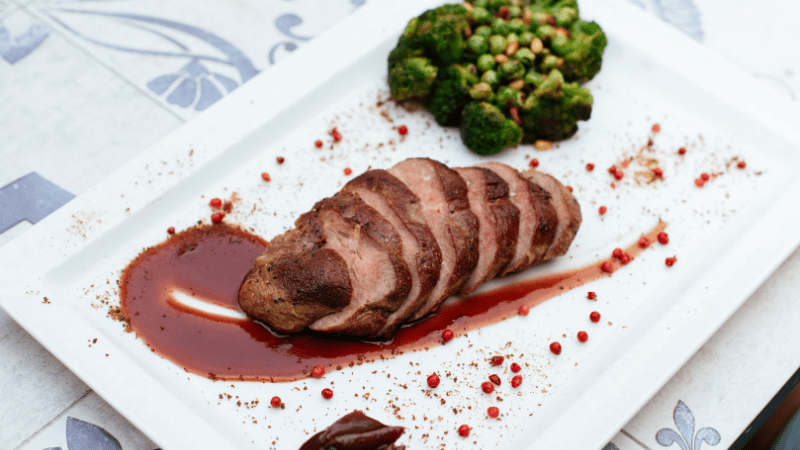 You'll Be Spoiled for Choice with World-Class Dining Options
Fontainebleau Las Vegas is expected to have 27 food and beverage outlets, with options ranging from quick, casual bites to the kind of fancy rooftop restaurants you would expect from such a luxury resort. Guests will get to choose from cuisines from around the globe, with options including a fine-dining steakhouse, a Japanese restaurant, a Greek eatery, and an elevated tavern.
---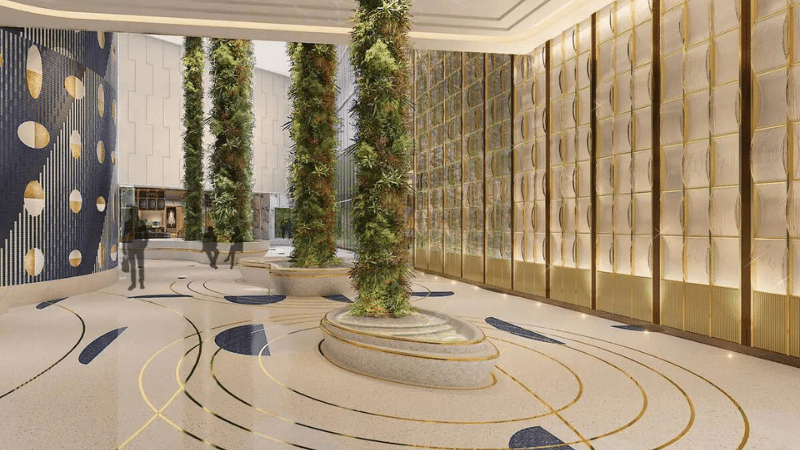 Entertainment Options Will Be Impressive
Guests at Fontainebleau Las Vegas will never be bored, with so much to do on property that they might not even want to leave the property. The resort will feature a theater where you can expect to see some of the hottest names in entertainment on stage.
The resort will feature a 173,000 square-foot casino that will draw in a lot of visitors. And then there's the shopping. A gigantic 2-level, 90,000 square-foot retail space will boast approximately 35 luxury brand-name stores. The shopping area is a primary focus of the resort's design, with nothing separating it from the rest of the hotel.
---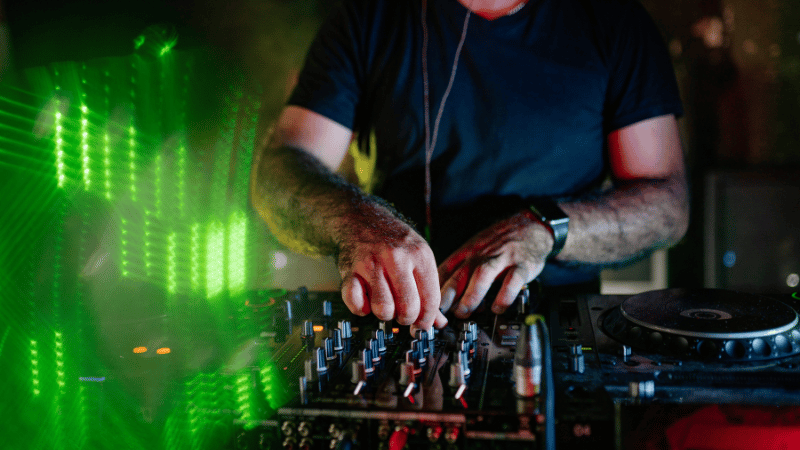 This Will Be the Place To Be For Nightlife
A pumping nightclub is part of the resort's plans, with insiders assuring the press that it will join Hakkasan and Omnia as one of the hottest clubs in Las Vegas. With the resort opening in late 2023, you can expect New Year's Eve to be off the hook here. But in Vegas, partying isn't just a nighttime thing – Fontainebleau will also have a dayclub on its 8-acre pool deck on the 9th floor of the resort. That means wild pool parties are in store as soon as 2024's pool season hits. 
---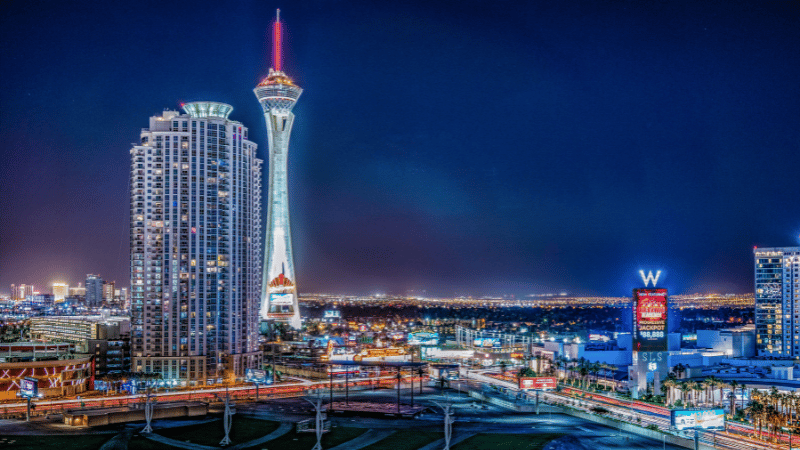 The North Strip Will Never Be the Same
Fontainebleau Las Vegas' location on the north side of the Vegas Strip separates it geographically from the large majority of this city's mega-resorts. It's a little out of the way from the center of the action, but it's set to change the whole vibe of the North Strip, bringing foot traffic, partiers, and casino players to this typically less frequented area.
---
We Can't Wait For the Opening! Can You?
Fontainebleau Las Vegas is expected to open in the final quarter of 2023. The resort isn't taking guest reservations yet, but you can be sure we'll let you know as soon as it becomes possible to book a stay at this exciting new Vegas destination!