Spiegelworld's "DiscoShow" Is Set To Prove That Disco Never Died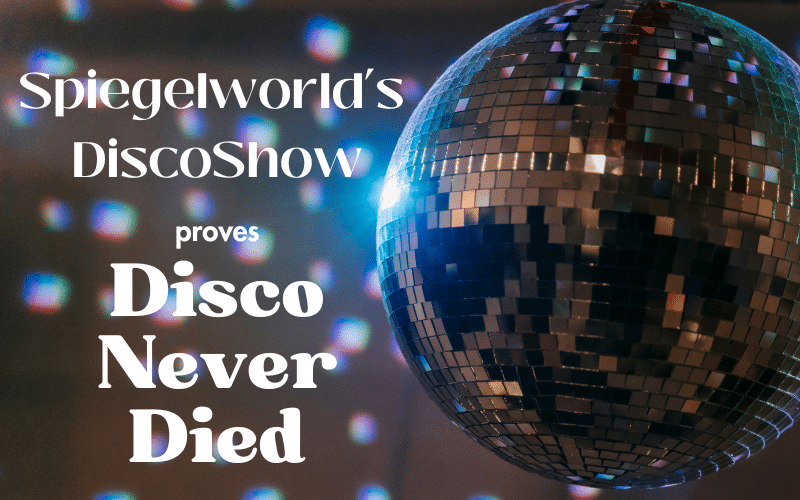 We may receive a commission if you make a purchase.
If you sit down to watch the promo video for Spiegelworld's newest Las Vegas show, you might be a little confused at first. But then, everything the wildly creative entertainment company comes up with has a level of magnificent weirdness.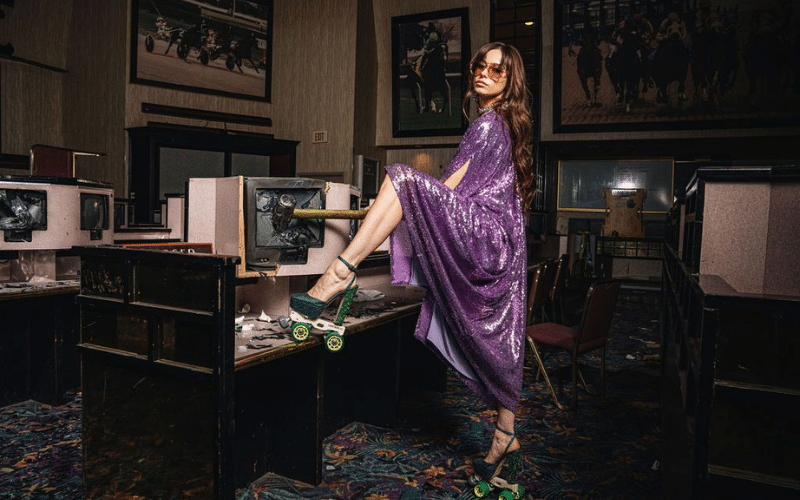 Instead of a montage of what you'll see on a stage during the show, the promo simply features Spiegelworld's Impresario Extraordinaire Ross Mollison and a few of the show's performers wearing fabulous glittery outfits getting into full-on demolition mode in an old casino sportsbook.
What is the meaning of all of this? Well, it turns out that, just like the genre of music it's themed after, this whole production has a lot more meaning than you'd expect. In this article, we'll take a look at Spiegelworld's DiscoShow, which is scheduled to open in the Summer of 2024 at The LINQ Hotel.
---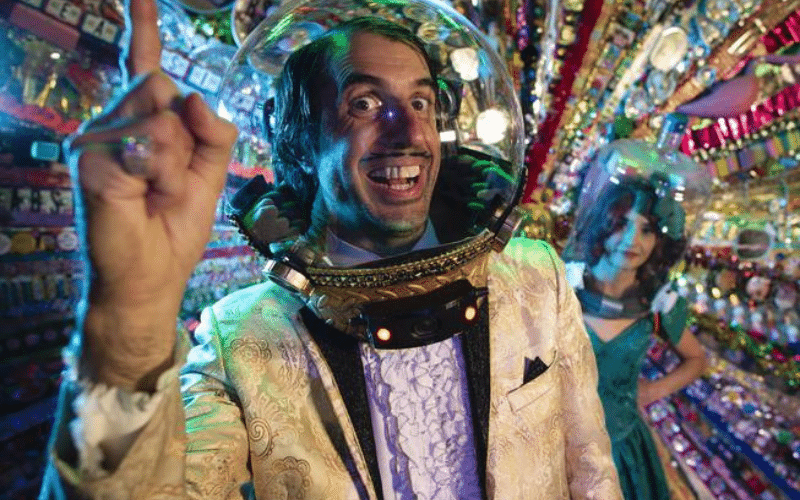 Hold on… What's Spiegelworld?
Spiegelworld is the brilliant collective of minds behind a few already acclaimed Las Vegas Shows: OPM (an intergalactic variety show inspired by B-rated science fiction films), Atomic Saloon Show (a raunchy wild-west-themed variety show set in an immersive old western saloon), and the off-the-wall, "only-in-Vegas", psychedelic circus known as Absinthe.  
Spiegelworld puts together experiences that are more than merely shows. Their performances are like stepping into alternate realities where mind-blowingly weird things happen around you, to you, and for you. This is the kind of entertainment that fits perfectly in Las Vegas – a city of unexpected twists and bends.
DiscoShow is being eagerly anticipated as the next addition to Spiegelworld's legendary Las Vegas shows. It's expected to give audiences an entertainment experience like none they've had before, allowing them to get swept off their feet by the magic of disco.
---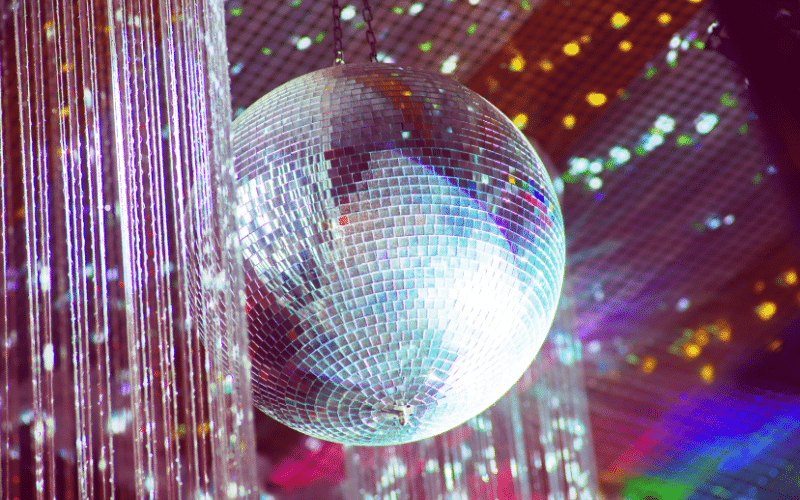 Isn't Disco Supposed To Be Dead?
It's weird how much the words "disco is dead" have become engraved in our collective unconscious. The story behind those words is actually pretty fascinating.
It was called Disco Demolition Night. On July 12th, 1979, a Chicago shock jock and anti-disco campaigner named Steve Dahl asked his fans to gather up disco records and bring them to a White Sox game. There, he destroyed the records in an explosion, an act intended to proclaim disco dead. Imagine 50,000 people rioting on a baseball field in what Dahl called "the world's largest anti-disco rally". How did disco cause this strong of a reaction from people?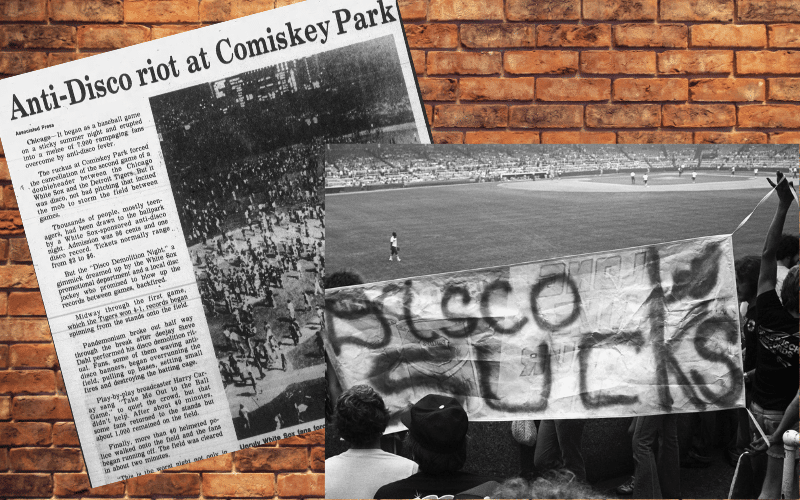 Disco was glittery, glamorous, and fabulous. In New York City in the 1970s, disco created a level playing field – the disco dancefloor welcomed people of every race, class, and sexual identity to be who they wanted to be, kiss who they wanted to kiss, wear whatever they wanted to wear, and to dance their hearts out to a united beat.
Scholars and disco artists have asserted that Disco Demolition Night wasn't so much about hatred of the genre of music as it was about racial hatred and homophobia. Spiegelworld's Ross Mollison stated that "today, disco is fighting back to make way for a fantastic celebration of the music and joyfully defiant legacy that lives on today".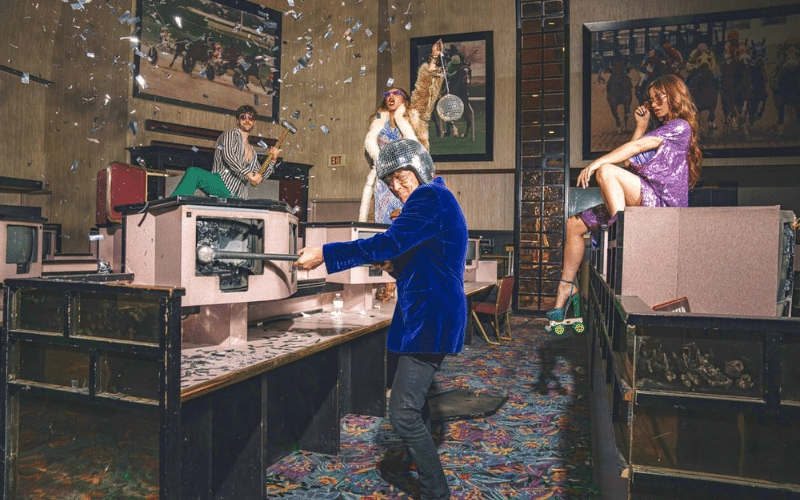 Mollison and his disco crew symbolically took part in the demolition of Imperial Palace's sportsbook to make room for a new venue to house DiscoShow, a celebration of everything disco really stood for.
---
What We Expect DiscoShow To Be Like
If you've ever been to a Spiegelworld show, you know to expect the unexpected. This show will be no different. Mollison says that with DiscoShow, he's aiming for "the next form of entertainment" – one where the concept of sitting in a seat and watching people on stage the whole time flies completely out the window.
Audience members will be immersed in an environment that recreates what it was like to be a part of the disco scene in the early 70s. Within this immersive reality, they'll get to see how disco unfolded and developed, and dance along with the performers to the uplifting beats of disco music. Sounds pretty fun, right?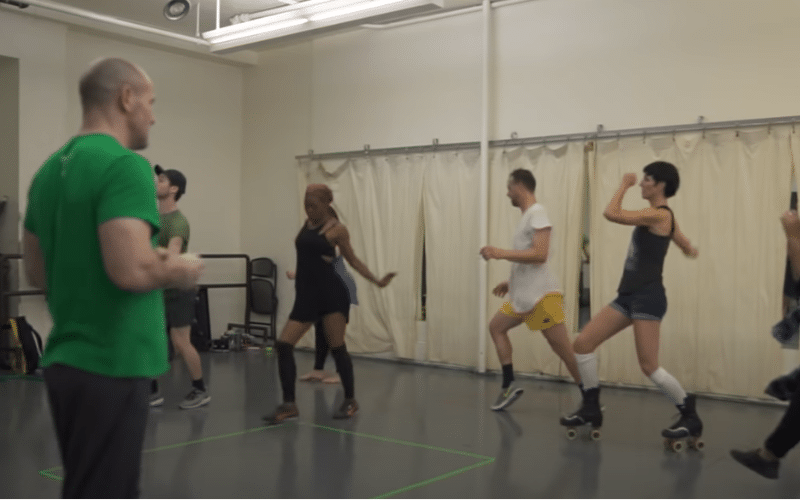 Mollison joined forces with Steven Hoggett to create DiscoShow, a show which actually had its beginnings in 2018 in New York's East Village under the name "We Are Here". Don't know who Steven Hoggett is? The award-winning British director and choreographer has been behind Broadway shows like "American Idiot", "Once", and "Harry Potter and the Cursed Child".
DiscoShow is going to have a little bit of everything: singing, dancing, and comedy, all set to a fantastic disco soundtrack that makes you want to move.
---
What We Know About The Amazing Venue
Glitterloft is already being built. That's the fabulous name of the venue for DiscoShow, which will be comprised of a 2-level, 500-person entertainment space, 2 bars, and a diner. Audience members will be able to move between the 3 elements of the venue throughout the night to have a fully immersive experience.
The entertainment space is planned to be what Mollison describes as "an enormous LED box" – think of those light-up disco dance floors from retro movies, but covering the walls as well. There won't be any traditional theater seating here, just a big dance party environment.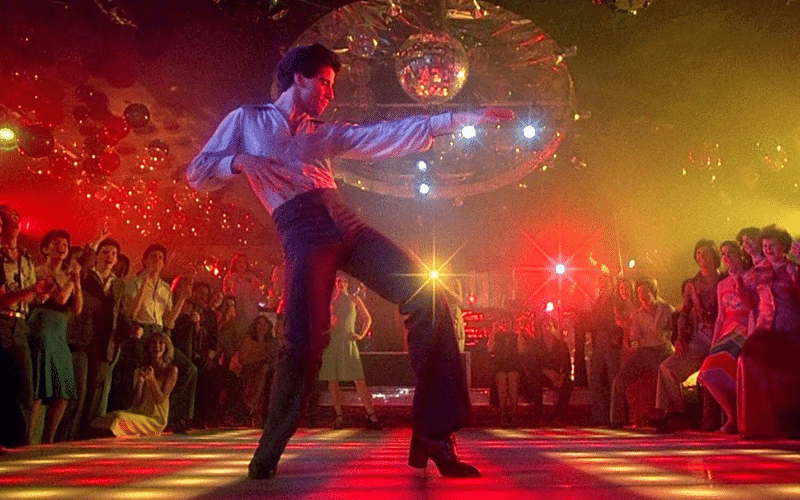 The 200-seat diner pays homage to a New York City diner called Florent that famously welcomed every kind of people and attracted tourists, drag queens, celebrities, and prostitutes to dine together in one inspiring place.
---
DiscoShow Is Coming in the Summer of 2024
Tickets are not yet on sale for DiscoShow, but keep checking back here to grab your tickets as soon as they become available! In the meantime, check out Spiegelworld's 3 other Vegas shows: OPM, Atomic Saloon Show, and Absinthe!