Las Vegas Dress Code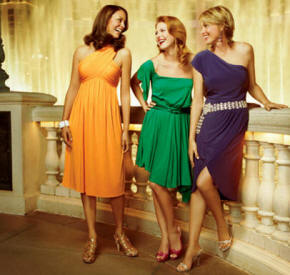 We may receive a commission if you make a purchase.
There is no strict dress code for most of Las Vegas. However, if you follow a few simple rules you will never be out of place and might even receive better service. If you ever have doubts about how to dress in Las Vegas and what to wear, check with the hotel concierge.
Dressing for the Hotel Casino
Las Vegas dress codes vary based on the hotel. In general, during the day the rules for men and women are pretty much the same. Shorts or jeans, blouses, sport shirts with collars, and good taste t-shirts are all acceptable. Obviously, clothes should be neat and clean. The torn beat up look is definitely not in these days. In the evening attire gets a little more formal. Shorts are out. Jeans, slacks, blouses, skirts, dresses, button down shirts, jackets and of course suits are all satisfactory. Don't even think about wearing flip flops. Needless to say, these are just guidelines as most casinos do not have a dress code. A good rule of thumb is to look around and see how other people are dressed at the place you are planning to stay at.
Dressing for the Nightclub
Nightclubs and lounges often have a dress code that they enforce. It is pretty embarrassing to wait in line to get in a club and then be turned away because you're not dressed properly. People dress well at these places because they want to attract attention, and of course be seen as attractive. Shorts, torn clothes, sneakers, flip flops and t-shirts are out. If you must wear a shirt without a collar, such as a t-shirt or pull over, dress it up with a jacket. Suitable dresses, skirts, blouses, button down shirts, slacks, jeans and jackets are all okay. The term "business casual" is often used to describe proper dress for these occasions. It simply means, pressed jeans or slacks, a long or short sleeved button down shirt, and closed toe leather shoes.
Dressing for Fine Restaurants
Better restaurants have dress codes of one type or another. Only a few of them may require jackets. They are at the Joel Robuchon in MGM Grand, and Picasso located in Bellagio. Most of the other fine dining establishments require "business casual" dress. As was explained in "Dressing for the Nightclub" above, this means pressed jeans or slacks, a button down long or short sleeved shirt and closed toe shoes. Ladies are usually seen wearing a dress reserved for social occasions.
Dressing for the Las Vegas Show
Daytime shows are completely casual. Dress to be comfortable. Although there is no actual dress code, people tend to dress up for the evening shows, particularly the upscale celebrity performances. Obviously, strict formal attire is not required here or at most other places in Las Vegas. A good rule is to dress so you don't feel out of place. See our Las Vegas Show Guide for more information and a complete list of the top shows playing in Vegas.
Dressing for Just Walking Around
First, always dress to be comfortable when you are walking around. In the summer this means shorts. In the winter, this means jeans or other long pants. Keep in mind that Las Vegas is on the desert and it can get both very hot and also very cold. It is often hot during the day, and cool or down-right cold at night, so if you are going to walk around at night, check the weather report, or with your hotel staff to see if a jacket is necessary. Be sure to wear comfortable walking shoes, as places are further apart than you might expect. See our Weather Guide to get an idea of the temperature range in Vegas during and our Strip Map for hotel distances.