How to Stay Safe in Vegas During the COVID-19 Pandemic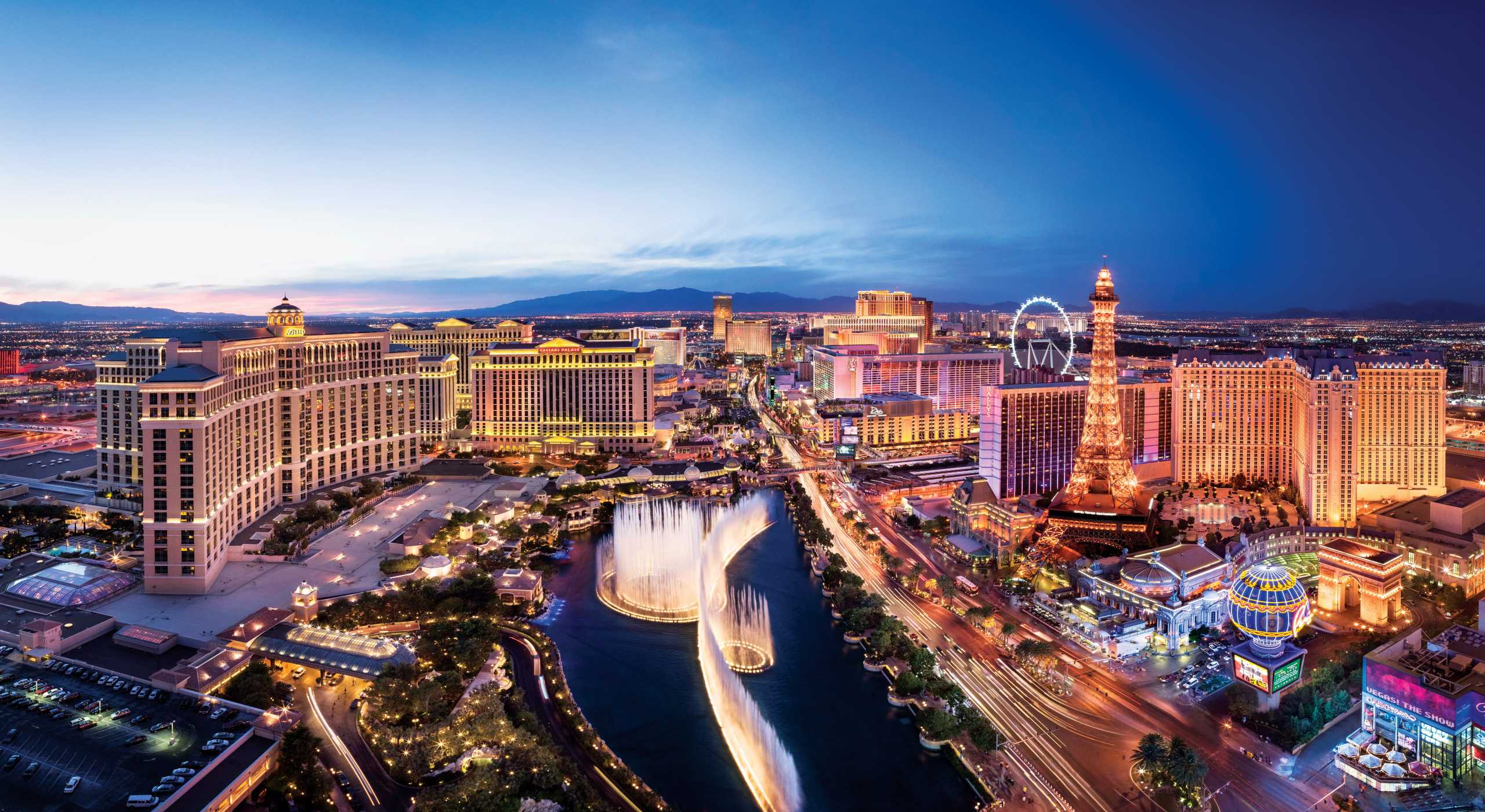 We may receive a commission if you make a purchase.
Updated 4/22/2022
Important Update: As of Feb 10th, 2022, masks are no longer required in Las Vegas. Las Vegas Governor Steve Sisolak removed the mandate because of a steep drop in Covid-19 cases. However, there has been a recent modest rise in cases. Several buffets are now open. Most shows and clubs are also open. Almost all hotels have fully reopened. In general, Vegas is close to how it was before the pandemic started.
On April 20th, the requirement to wear masks in the airport or public transportation was also lifted, but it is being reviewed by the Department of Justice and may be required again. We suggest wearing a mask, which is advised by the CDC when traveling. It may also be a good idea to wear one in crowded indoor places, especially if you are not fully vaccinated. There are no restrictions on domestic travel to Vegas or Nevada, but testing and vaccination requirements still apply for most international arrivals to the United States
A pandemic may have cancelled many things, but it hasn't cancelled Las Vegas!
In short, you can still visit Las Vegas. You can still go out to eat and drink in Vegas. You can lounge by the pool and shop. And you can still gamble on that million-dollar jackpot!
Las Vegas has created a Vegas Smart plan that ensures everything is done to give visitors the best Vegas experience possible. We all know and love Las Vegas for being a place where anyone can have fun and escape reality for a bit! And while you can still do that, there are a few changes to the Las Vegas Strip that will make it that extra bit safer for us all to enjoy.
Here is everything you need to know about Vegas Smart.
The Four Golden Rules: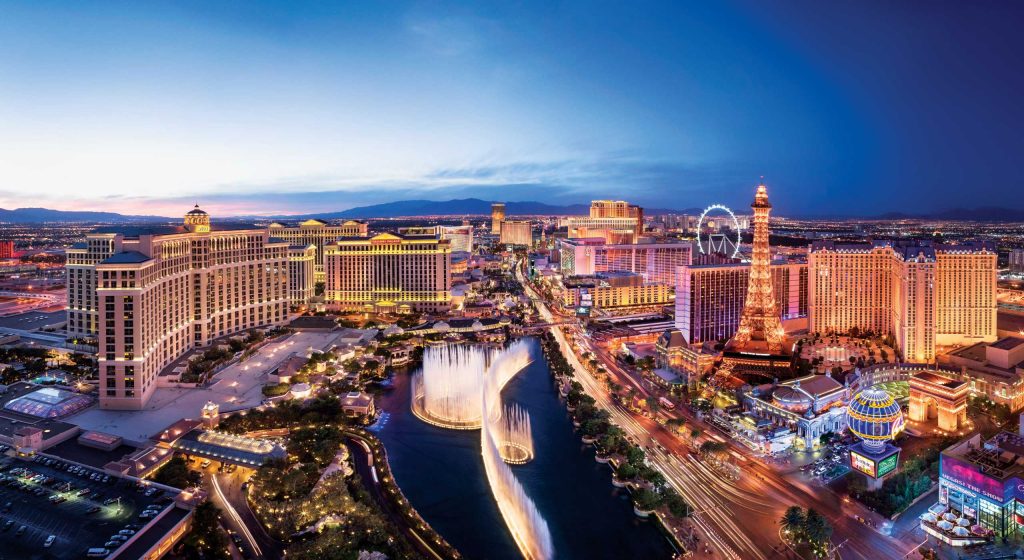 Las Vegas is asking all visitors to follow four simple golden rules during their time in Sin City.
1. Keep Your Distance
This means that you should try to keep some distance when practical, especially indoors. Meaning that you'll get more of Vegas to enjoy all to yourself!
2.Wear a Mask
Masks are recommended and currently required in indoor public places when in Las Vegas. Why not go Vegas style with it and give it some glitz and glam? Some locations like airports and Ubers make them mandatory.
3. Wash Your Hands
There are more sanitizing stations throughout the Strip and there are plenty of bathrooms inside every hotel and casino to wash your hands at. Just do it!
4. Seek Medical Attention
As with any time you feel unwell, go see a doctor as soon as you experience any sort of symptoms of any sort. While it's opposite to the classic Vegas motto, it is better safe than sorry in this current day in age.
What Will Be A Bit Different
While Las Vegas is ready to welcome you back, there are some things that will be a little bit different for the time being. Here is what you can expect.
Clubs: Some clubs will be taking a short-term pause for the time being. But don't worry, they are still planning on coming back when it is safe to do so! If you are really craving a party, hire out a penthouse suite at one of the hotels and invite your best mates to join you!
Pools: Swimming pools are still open for you to cool off in, but don't expect as many crazy pool parties for a while.
Buffets: Don't worry, you can still enjoy your crazy deals on the all-you-can-eat buffets. But the set up will look a bit different. For example, you may only get a menu on your mobile device and tables will be spaced more.
Entertainment: In order to keep within the guidelines some of the showrooms have temporarily paused their entertainment. But the majority plan to be back when CDC guidelines indicate it is safe to do so! Some shows will require proof of vaccination. Many shows are now open.
Gambling: you can still test your luck on the slot machine and card tables! Just expect the casino floors to look a bit different, with plexi-glass dividers between the slots and social distancing guidelines at the card tables
Where You Can Stay + Play
Las Vegas has plenty of hotels and casinos that are still open for you to enjoy! Every single resort in Las Vegas has put together its own wellbeing plan to keep everyone healthy and having a great time! Here are some key resorts who have come up with some epic plans to ensure each and every guest has the best time ever in Las Vegas—from social distancing guidelines to cleaning measures
1. Caesar's Entertainment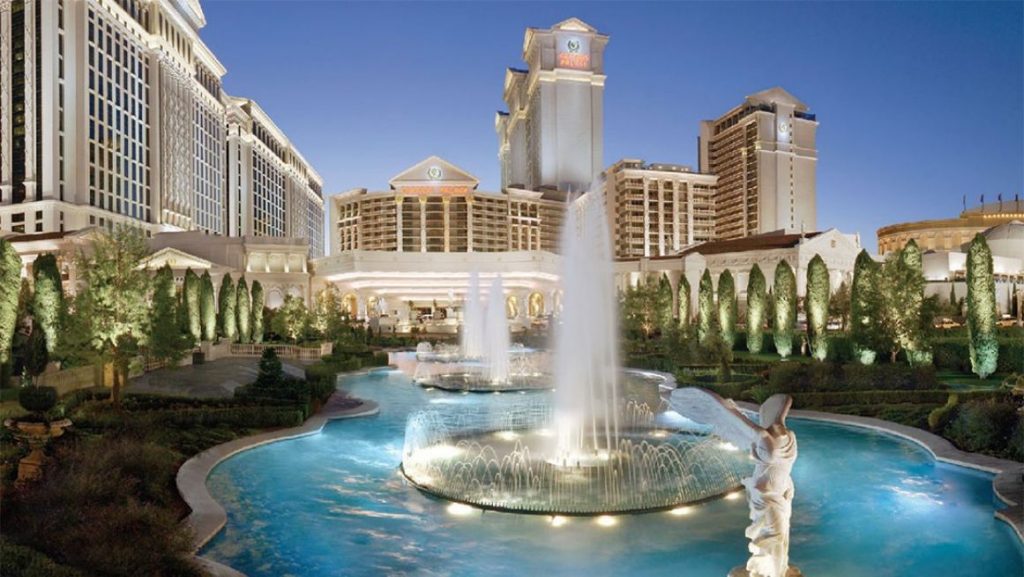 This conglomerate of staple hotels in Las Vegas have developed extensive health and safety guidelines for their guests and staff. These hotels include Caesar's Palace, Horseshoe Las Vegas, Flamingo Las Vegas, Harrah's Las Vegas, Paris, The LINQ and Planet Hollywood. Here are the key things you can expect when you stay at one of these resorts:
The resort is cleaned and disinfected daily during each shift.
Casinos and restaurants are still open, there is just less capacity available to make social distancing a bit easier!
There are hand-sanitizing stations throughout the resorts, including at check-in, at card tables and tellers.
Your room won't be entered while you're in there and they will leave anything you've requested outside your door.
Still get your sweat on at the fitness centers and keep you beauty appointments booked in as the salons and spas are still going.
2. MGM Grand International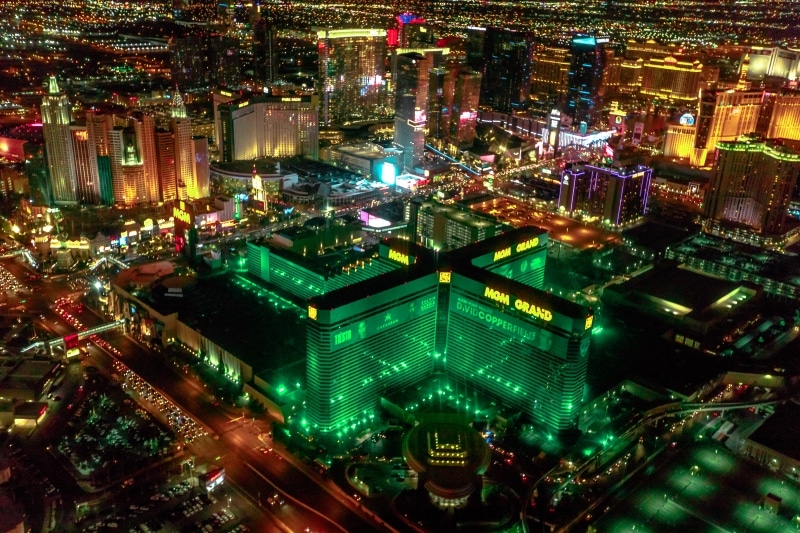 The hotels that are part of MGM have developed a seven-point safety plan that was done so with medical experts! It keeps both their team and you at the center of all things health and safety! Here's what you can expect when you stay at the ARIA, Bellagio, MGM Grand, New York-New York, or The Mirage.
Every employee at every resort gets a daily temperature check and has gone through a special Covid-19 health and safety training program. They also all have medical staff onboard to assist guests who do develop symptoms.
Unlike the rest of the resorts on the Strip, those under the MGM Resorts umbrella don't mandate masks for guests who are outside on their pool decks or inside the resorts. All employees will be wearing appropriate PPE at all times!
There are floor markers throughout all of these resorts to help everyone ensure they are staying 6 feet apart. And the areas where that isn't possible, there are additional preventative measure like plexiglass barriers.
All hotels under MGM Resorts have built custom handwashing stations that are places strategically throughout each resort! Plus the cleaning staff have upped their shifts so everything in ever resort is getting cleaned all the time.
These resorts have also enhances their air quality flow and added filters to all the guest rooms and throughout each building, making sure the air everyone breathes is clean and pure!
MGM Resorts have also created a response protocol in the instance that someone does test positive on the property. There are medical staff and security personnel employed by each resort to be on standby for this scenario.
To top it all off, these resorts have enhanced their digital innovations and completely reimagined the guest experience. Check-in is now able to be done by guests directly on their phone, making their room key contactless as well!
3. The Venetian Resorts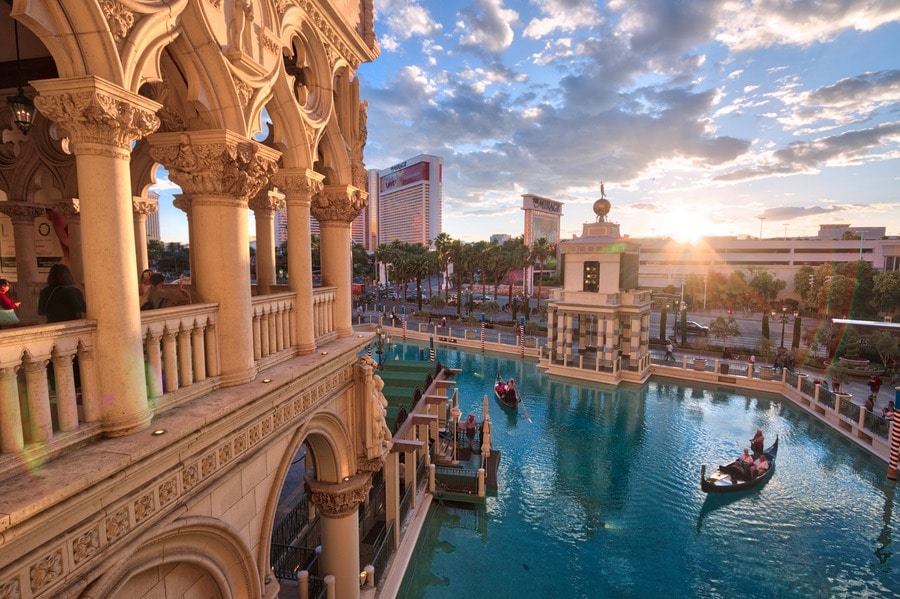 The Venetian and Palazzo Hotel & Casinos have developed their own Venetian Clean Commitment. It lays out their plans in accordance to working with the Southern Nevada Health District and the Centers for Disease Control. The commitment minimizes any risk for anyone—guest or employee—during their time in any of their hotels or casinos. Here are the key things you need to know.
Cleaning is done on the regular to exceed CDC guidelines, meaning that everything is cleaned with disinfectants to kill the virus and there are hundreds of sanitization stations everywhere you go throughout.
Guests are asked to wear their own face masks when visiting any of their hotels or casinos. But not to worry, as a guest at any of these hotels, you will get your own Venetian Clean amenity kit—which has face masks, hand sanitizer and sanitizing wipes.
The air quality has been enhanced, as they use an air filter HVAC system which is hospital-grade air quality!
The staff are all trained up with the program's new clean training protocols and they provide testing for every single staff member!
But these aren't the only hotels that have gone above and beyond to ensure you have the most epic time in Las Vegas! Rest assured that anywhere you go in Vegas, your health and safety has been considered and there is still plenty of fun Vegas activities to enjoy!