Las Vegas Hotel Closures and Coronavirus / COVID-19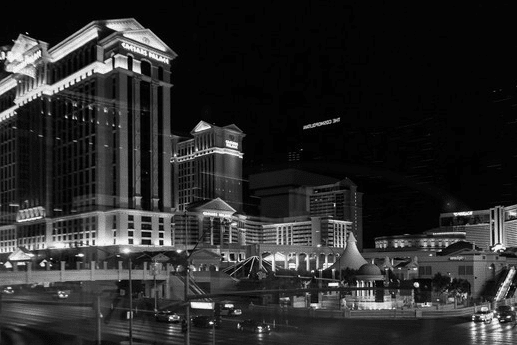 Updated 4/22/2022
Important Update: As of Feb 10th, 2022, masks are no longer required in Las Vegas. Las Vegas Governor Steve Sisolak removed the mandate because of a steep drop in Covid-19 cases. Several buffets are now open. Most shows and clubs are also open. In general, Vegas is close to how it was before the pandemic started. Almost all hotels have fully reopened.
On April 20th, the requirement to wear masks in the airport or public transportation was also lifted, but it is being reviewed by the Department of Justice and may be required again. We suggest wearing a mask, which is advised by the CDC when traveling. It may also be a good idea to wear one in crowded indoor places, especially if you are not fully vaccinated. There are no restrictions on domestic travel to Vegas or Nevada, but testing and vaccination requirements still apply for most international arrivals to the United States
The Coronavirus Pandemic (COVID-19), is one the greatest shocks many of us have ever experienced. It has virtually shutdown the United States, including Las Vegas. On Tuesday, March 17th, 2020, after COVID-19 related deaths were reported in the state, Governor Steve Sisolak announced a total closure of all non-essential business in the entire state of Nevada, including schools and the Las Vegas Strip. All gaming hotels, casinos, restaurants, bars, and entertainment are part of the list. Further, group meetings of 10 or more people are also banned across the state. You are still allowed to go outside, but please keep a safe suggested 6 ft distance between other people.
Many hotels, such as Bellagio and Flamingo have already opened with reduced crowds.
There is a major concern about COVID-19 spreading fast, which is why the state has mandated this unprecedented total shutdown. The only other time Vegas closed was for John F. Kennedy's funeral in 1963 and it was closed for just part of the day. The mayor of Las Vegas, Carolyn Goodman, is working hard to reopen things as soon as possible. With over 155K hotel rooms, the quarantine has caused close to a million people in Las Vegas to be out of work. Las Vegas has one of the lowest Covid-19 infection rates in the country, so that should help to get things moving sooner (it might be related to the warmer dry desert weather).
Hotels first need to figure out a way prevent things from spreading once the casinos open. Items being discussed include only opening every other slot machine, smaller gaming tables, and limiting people in elevators. Dealers would be required to wear masks and gloves with plexiglass between players. Hand sanitizer will be offered at all gaming tables between plays. Guests and staff would all be carefully monitored for fever. Places with large crowds, like conventions, clubs, buffets and shows are not likely to open as soon as the casino floors and hotel rooms. A limited number of approved restaurants will be open at the start. They also need to examine their air filter system to perhaps make them better able to destroy the virus.
Certain hotels, like NY NY Hotel, Bellagio, and Venetian are scheduled to be among the first to partially open as soon as June 4th. There will be strict limits on the number of people allowed in the casino with extra sanitation measures for the entire hotel and rooms. As an incentive major changes like MGM Resorts and Caesars are offering free parking for the foreseeable future. MGM Resorts has even installed hand washing stations in their casinos. Hotels that are open now are sanitizing everything that is frequently touched, such as dice and cards ever time they are handled.
If you choose to book a hotel room and stay in Vegas, we encourage you to stay as safe as possible. Being in Vegas is no different than that safety protocols you follow during the pandemic.
Staying Safe In Vegas
Avoid handshaking.
Keep 6 ft of distance between others whenever possible.
Where a face mask when near people to significantly reduce the chance of spreading and getting Covid-19.
Frequently wash your hands with soap and water, or use hand sanitizer as a backup.
Avoid touching things that are often handled, such as elevator buttons, crosswalk buttons, and doors. Use an object, such as the back of pen to push an elevator button.
Avoid touching your face.
See our guide: Stay Safe in Vegas During the COVID-19 Pandemic for more tips to make your Vegas trip a safe one.
Many people are asking about hotel bookings. You can still book a hotel at most places, but only for stays after late May, or later based on hotel policy. Many Vegas hotel deals are actually being provided as incentive and the hotels will give a full refund if they are not able to allow guests on your future booking date. Hotel rates for May and June are down over 50% compared to last year. However, you should check with the hotel before you book for the specific policies. Many hotels, including Caesars Entertainment and MGM Resorts are now offering Free Cancellations until 3pm day of arrival for all new reservations .
Some hotels that don't have any gaming in them are still operating and providing limited meal service.
Courtyard Marriott Las Vegas South
5845 Dean Martin Drive
Grab-and-go breakfast available
Fairfield Inn & Suites Marriott Las Vegas South
5775 Dean Martin Drive
Grab-and-go breakfast available
Hampton Inn by Hilton Las Vegas North Speedway
2852 E Craig Road
Complimentary breakfast available
Hilton Garden Inn Las Vegas Strip South
Breakfast to go available
Dinner to go available
Holiday Inn Express Las Vegas South
5760 S Polaris
Grab-and-go breakfast available
Home2 Suites by Hilton Las Vegas Strip South
7740 Las Vegas Strip South
Complimentary breakfast available
Residence Inn Marriott Las Vegas South
5875 Dean Martin Drive
Grab-and-go breakfast available
Kitchens in rooms
Springhill Suites Las Vegas North Speedway
2910 E Craig Road
Complimentary breakfast available
Towneplace Suites Marriott Henderson
1471 E Paseo Verde Pkwy
Grab-and-go breakfast
Full kitchens in rooms
Outdoor activities in and around Vegas are for the most part still open, such as hiking, and visiting places further north, like the amazing Valley of Fire. However, visiting centers in most parks are not open. Make sure to keep a safe social distance between other people and avoid crowds whenever possible.
We will keep this page updated, so please check back for the latest changes. The extreme measures will hopefully make a difference and allow Vegas to resume business soon.