11 Must-Do Day Trips from Las Vegas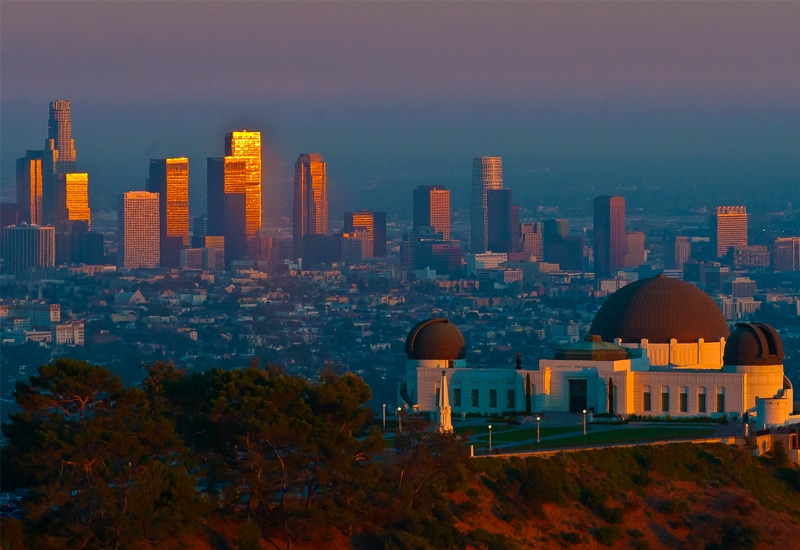 We may receive a commission if you make a purchase.
Spending a few days in Sin City? You'll already spend plenty of time enjoying the casinos, shows, and rooftop pools—but you're truly in luck if you get to fit in a day trip from Las Vegas. The desert is full of surprises, and you'll encounter some of the Earth's most breathtaking natural landmarks within a couple of hours. You can even tick a couple of major cities off your bucket list.
Day trips are popular and have many tours available. Alternatively, rent a car and plan your Las Vegas day trip on your own schedule. Let's check out some popular excursions you don't want to miss.
---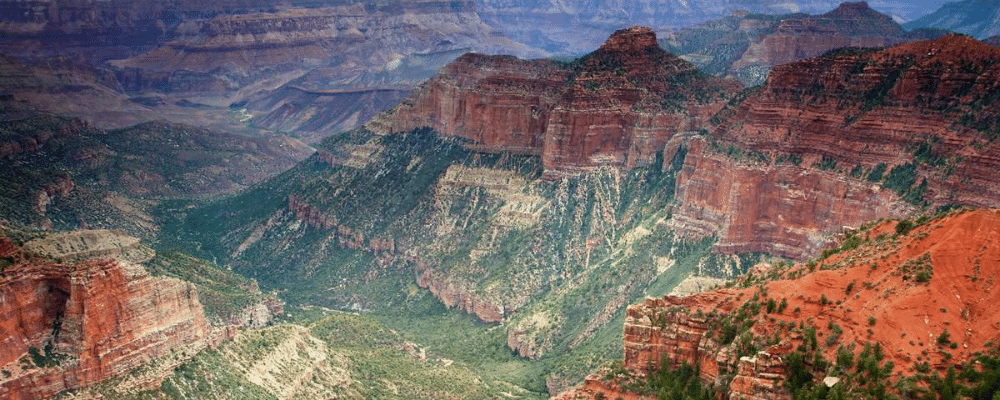 Grand Canyon National Park – 4hrs 20 min drive (280 miles away)
A 4-Hour car ride from the Strip will bring you to one of the Seven Natural Wonders of the World, the Grand Canyon. This 6+ million-year-old canyon was carved out by the Colorado River, leaving behind a spectacular landscape of red rock cliffs, viewpoints, and adventurous hikes through the valleys with depths up to a mile deep.
Hike the 13-mile-long South Rim trail to panoramic views at Mather Point. Tip-toe along the glass-bottom Sky Walk peering nearly 4,800-ft down into the canyon. However, the best views are from a helicopter tour giving an aerial view of the natural wonder.
---
Hoover Dam – 45min drive (37 miles away)
You'll have a 'dam' good time on a day trip to the Hoover Dam. With more than 7 million visitors, it's the most visited in the world—and less than an hour from Las Vegas!
Witness one of the greatest man-made structures in the Western Hemisphere: a massive 725-foot tall concrete dam thicker than two football fields combined at its base holding back the mighty Colorado River. It was built in the 1930s, and this National Historic Landmark is still in use today, providing hydroelectric power.
Go on a tour of the Hoover Dam Power Plant to learn about its history and access the observation deck with views of Hoover Bypass Bridge and Lake Mead.
---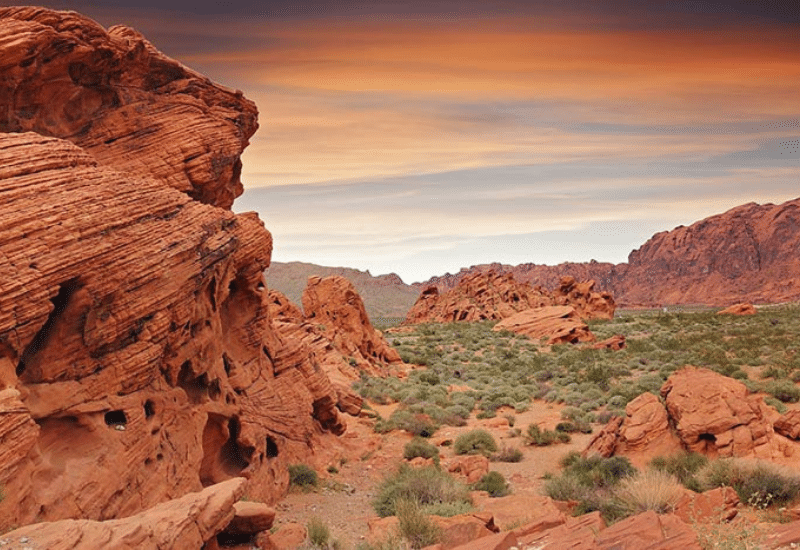 Red Rock Canyon – 20min drive (16.2 miles away)
The desert is calling, and Red Rock Canyon is an easy-to-reach national conservation area full of outdoor excitement. This vast park covers more than 195,000 acres of the Mojave Desert and has several ways to get around to explore the best parts of it.
The iconic red rock cliffs were formed during the Jurassic period and tower over a thousand feet above the canyon floor. Rev up your engines on a Red Rock Electric Scooter Tour or hop in a jeep to cruise the 13-mile-long Red Rock Scenic Drive. Set off on foot along the Calico Tanks Trail to see the colorful Calico Hills, or challenge yourself with the 19-mile-long Grand Circle Loop Trail. You'll even encounter rocks marked with 800-year-old petroglyphs left behind by the Ancestral Puebloanss who once inhabited the desert.
---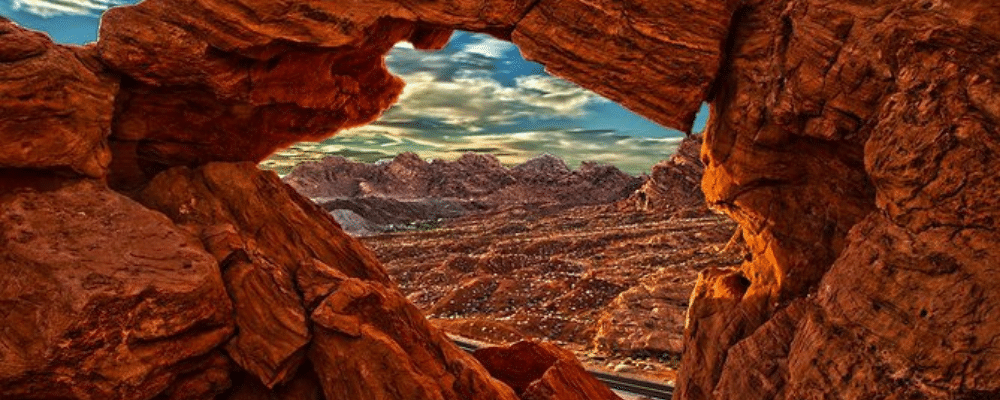 Valley of Fire State Park – 45min drive (45 miles away)
The Valley of Fire's landscape is emblazoned with red Aztec sandstone. Save this Las Vegas day trip for the spring or fall when the weather is cooler to explore the desert because there are tons of must-see rock formations.
Spend a day in the Valley of Fire exploring the fiery landscape on foot or by car. It has hiking routes for all ages to see the Beehives, Elephant Rock, and Rainbow Vista. The Drive Scenic Loop Road winds past notable formations like the Arch Rock and Fire Cave.
Keep your camera ready because you don't want to miss the sunset over the valley or snap pics at its most famous photo spot: Mouse's Tank Road.
---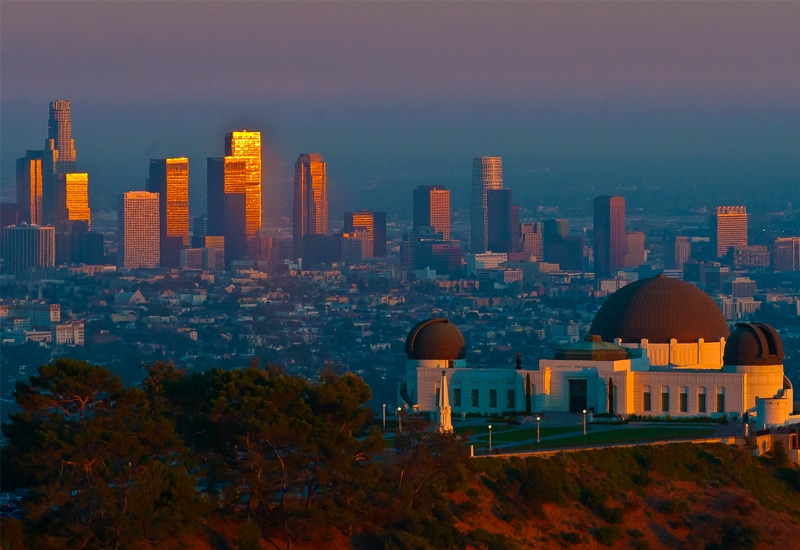 Los Angeles – 4hr drive (270 miles away)
Wake up to hit the road early to maximize your time in Los Angeles! It's just a four-hour drive from Las Vegas, so you can easily do it in a day and be back to catch a late show.
While the drive down I-15 S can be uninspiring, you'll instantly see why LA is the city of dreams. Walk in the steps of your favorite celebrities on the Hollywood Walk of Fame, where you can spot the iconic Hollywood Sign in the distance. Spot movie stars strolling down Rodeo Drive in Beverly Hills, then later hang out on the Santa Monica Pier set on the Pacific Ocean.
---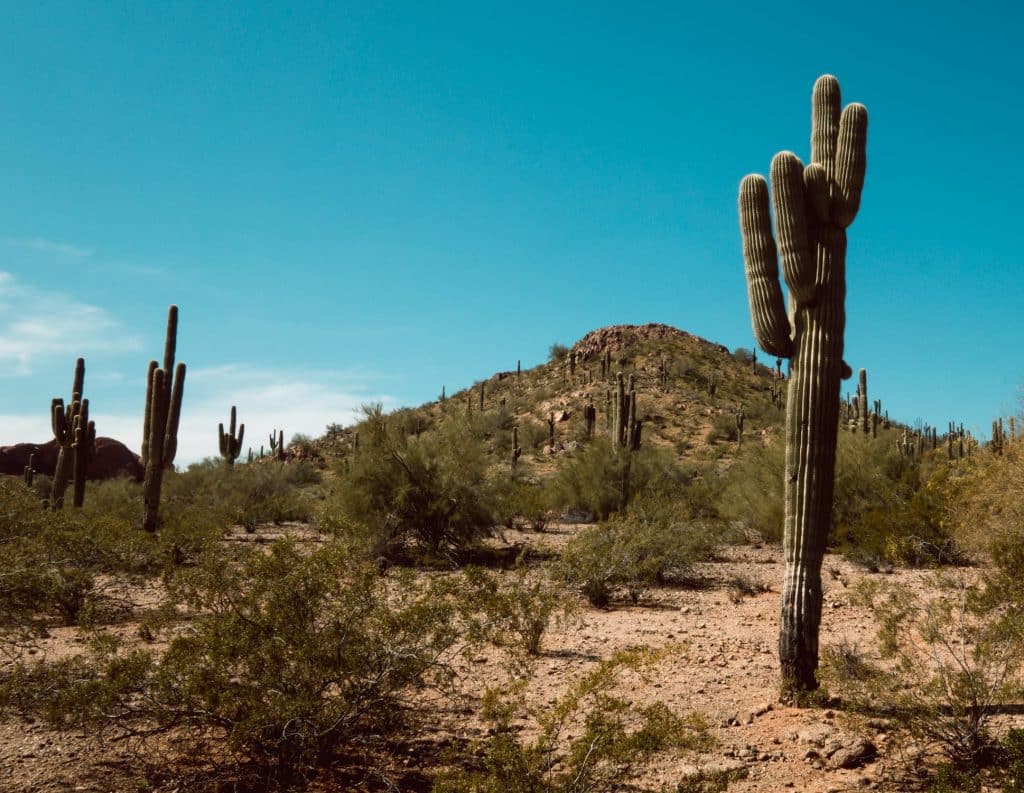 Phoenix – 5hr 30min drive (330 miles away)
Did you know that Phoenix is the fifth largest city in the US, with more than 1.6 million people? And with year-round sun, it's no wonder this capital city is such a popular place to live and visit. The 5+ hour drive is worth the trip if you can fit it into your itinerary.
Phoenix has things to do for everyone. Experience local culture at the Phoenix Art Museum or visit the Desert Botanical Garden to learn about native plant species. Take the kids to the Phoenix Zoo to see more than 3,000 animals or have hands-on fun at the Children's Museum of Phoenix. There's a big local sports culture with the NBA Phoenix Sun playing in the Footprint Center, the NFL Arizona Cardinals at State Farm Stadium, or even testing your own athleticism with a game on championship golf courses.
---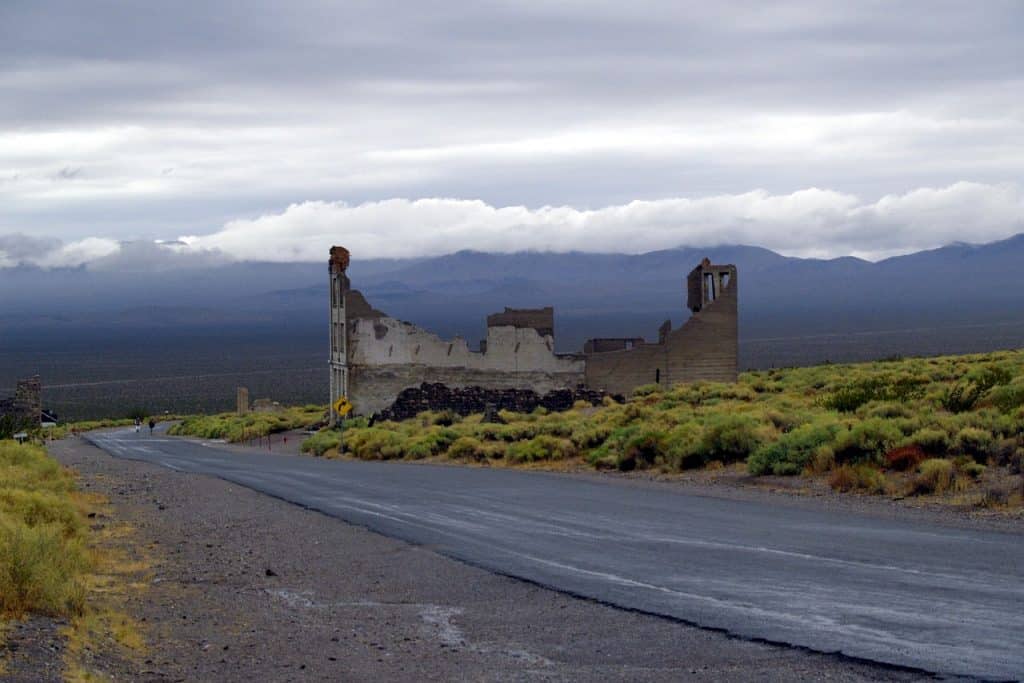 Rhyolite Ghost Town – 2hr drive (123 miles away)
Las Vegas is one of the most liveliest cities you'll ever visit. Contrast this city full of life with a trip to the Rhyolite Ghost Town. This desert town once thrived in the early 20th century with the discovery of gold. However, it suffered an economic downturn and was ultimately abandoned by 1919.
Today, Rhyolite Ghost Town is a place stuck in time as one of the best-preserved ghost towns. The site is free for visitors to walk past recognizable structures like haunting saloons, hospitals, train depots, the bank building, and bottle house.
If that's not enough ghost fun for one day, stop by the Goldwell Open Air Museum nearby, an outdoor sculpture garden with a ghostly rendition of Da Vinci's Last Supper.
---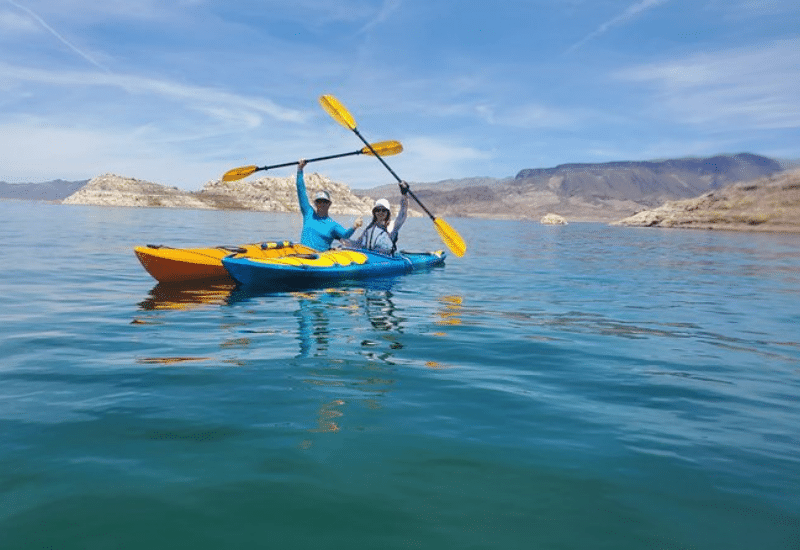 Lake Mead – 45min drive (31 miles away)
If the Nevada sun is too hot to walk the Strip, go on a day trip to Lake Mead. This artificial reservoir was formed by the Hoover Dam to create the largest in the US. It's designated as a national recreational area, so it's the perfect destination for water sports.
Get ready to splash into some fun at the lake. Boating is popular for canoeing and kayaking. Or enjoy the thrill of water skiing. For something more laid-back, go fishing to catch catfish, bass, and bluegill fish. There's even a sunken WWII bomber plane that's a favorite scuba diver spot.
There are lakeside grills and picnic areas, so don't forget to bring food!
---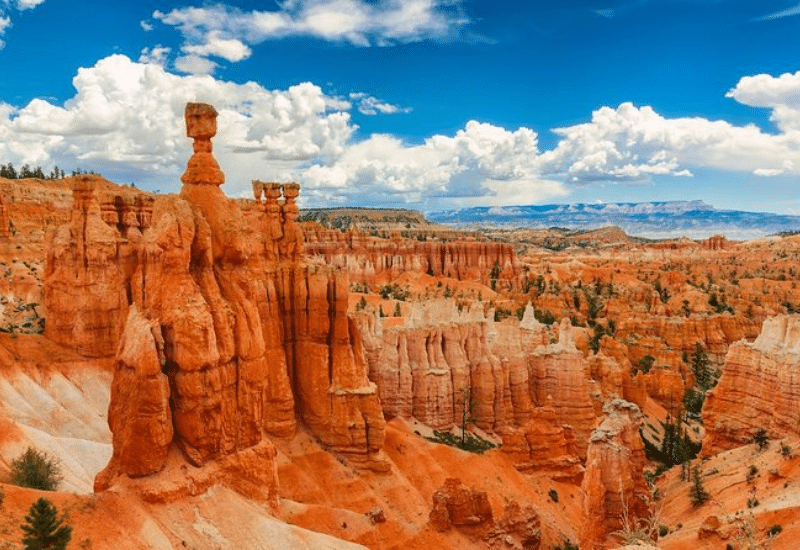 Zion National Park/Bryce Canyon – 2hr drive (150 miles away)
Utah is home to the Mighty Five national parks, and Las Vegas is just a couple hours' drive away from the best two. Zion National Park and Bryce Canyon National Park feature unique rock formations, scenic viewpoints of the stunning landscapes, and tons of hikes to tire you out for the day.
More than 100 trails crisscross Zion National Park. Slide through narrow canyons on The Narrows hike or see why the Angel's Landing hike is considered one of the most challenging in the world. It has shuttle stops to take you to famous landmarks like the Weeping Rock and the Court of the Patriarchs.
The neighboring Bryce Canyon is famous for its towering hoodoos. These rock towers can reach heights up to 150 feet high. Get the best views at the Sunset and Sunrise Points, or explore these rock formations up close on the Navajo Loop Trail.
---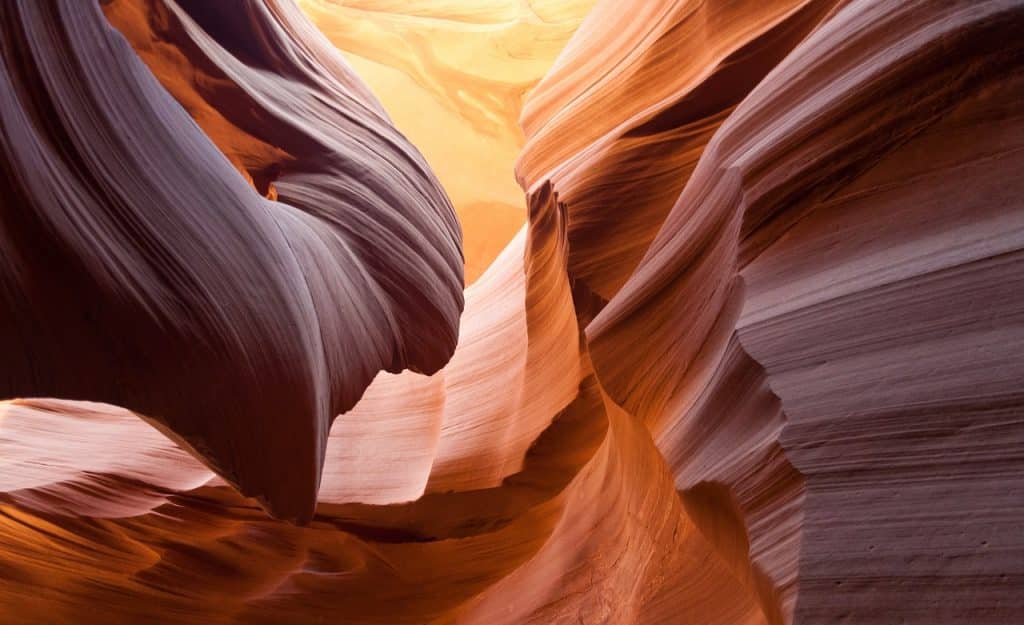 Antelope Canyon – 4hrs 30min drive (280 miles away)
March to October is the best time to take a day trip from Las Vegas to Antelope Canyon. It's when you can witness the light beam phenomena photographed by millions of visitors.
Antelope Canyon are slot canyons formed by wind and water erosion over millions of years. Time your tour between 11 am and 1:30 pm for the best chance to see the light beams shining into the canyon.
Small group tours will minimize the wait time to pose for your picture in the light beams. Or sign-up for a photo tour to learn techniques to best capture the spectacle.
---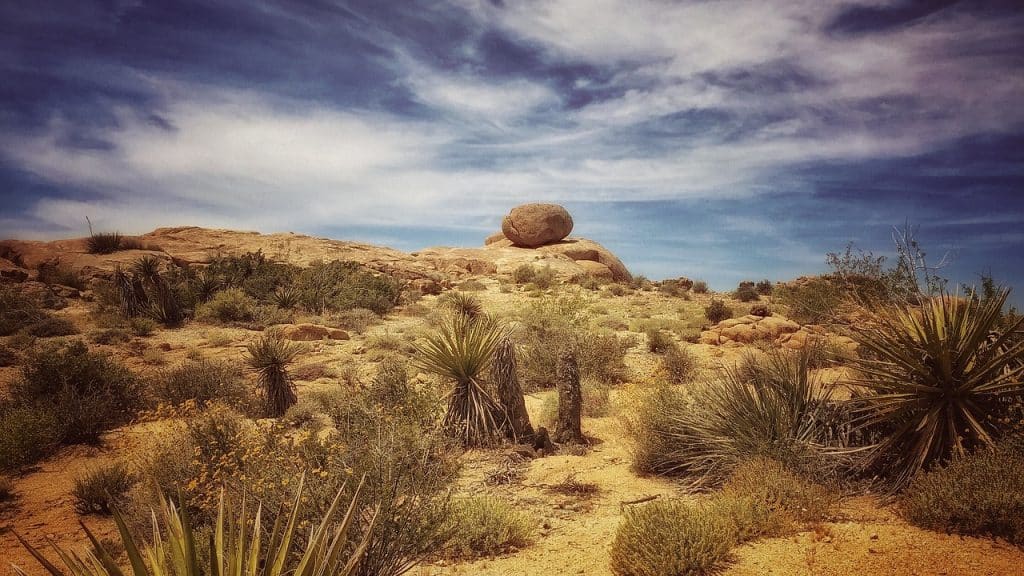 Mojave National Preserve – 1hr 15min drive (68 miles away)
Uncover the history of the Mojave National Preserve and the unique landscape awaiting inside this sprawling 1.6-million-acre wilderness. It's home to rock art dating back 10,000 years and rock formations dating back much further.
Start your journey at the trailheads for the Teutonia Peak Trail and Rock Springs Trail. You'll pass by Joshua Trees, lava fields and even hear the unusual melodies of the windswept Kelso Sand Dunes. Just keep an eye out for wildlife because mountain lions and coyotes are often seen lurking in the desert. Alternatively, take a hot air ballon ride for a sweeping overview of the desert.
Whether you're looking for a half-day or full-day activity, these day trips from Las Vegas will fit anyone's itinerary. From exploring awe-inspiring natural landscapes to city-dwelling major West Coast hubs, Las Vegas is the perfect base to jumpstart your adventures in the southwest US region.