Injured In a Vegas Hotel? 5 Things You Need to Know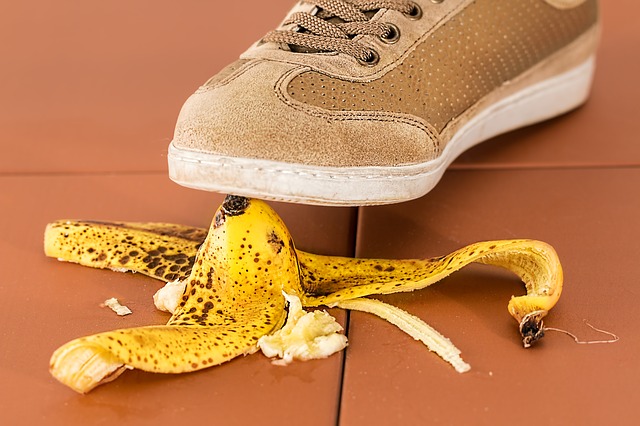 Las Vegas is one of the most popular cities to visit in the world for tourists, and many of the people who come to Vegas choose to stay in one of the city's hotels. According to statistics provided by the Las Vegas Convention and Visitors Authority (LVCVA), there were over 48 million hotel room nights occupied in the city in the year 2016 alone. For most people, staying in a Las Vegas hotel is a pleasant experience. Whether you are staying for a convention, or visiting the city's casinos, there is a seemingly endless amount of things to do in the city.
However, unfortunately, serious accidents do sometimes happen at Las Vegas hotels. Hotel injuries always need to be taken seriously. If you or a loved one was injured in your hotel, you need to take immediate action to protect your health and your legal rights. Here are five of the most important things you need to know about Las Vegas hotel accidents.
1.) You Need to Seek Professional Medical Attention
A serious injury always requires professional medical attention. To protect your health and well-being, please get yourself to a doctor for a comprehensive medical evaluation as soon as possible after sustaining an injury. Even if you feel that your injury is only minor or moderate, you should still seek medical attention. When it comes to your physical health, it is always better to be safe rather than sorry. Further, if you are considering filing a personal injury claim against the hotel, you will need to have official medical records that establish the existence and severity of your injuries. Without valid medical records, obtaining personal injury compensation from the hotel property will be virtually impossible.
2.) Hotels Have a Duty to Protect Guests
Under the Nevada Revised Statutes (NRS) Chapter 651, hotels have a legal obligation to look out for the safety of customers and other invited guests. This legal duty takes many different forms, including requiring hotels to
Provide sufficient security;
Ensure the hotel is reasonably clean and free from diseases;
Conduct regular maintenance;
Remove any and all unreasonable safety hazards; and
Institute proper hiring and training standards.
Ultimately, a Las Vegas hotel can be held liable for an injury if it is determined that the company's negligence played a role in causing the injury. If the hotel failed to take proper safety precautions in any form, then the victim should take action to hold them accountable under Nevada's premises liability regulations.
3.) You May Be Entitled to Financial Compensation
Once you are able to establish a hotel's liability for your injuries, you can seek financial compensation that is equal to the full value of your damages. To be clear, under Nevada state law, compensation is available for both economic losses as well as non-economic damages. Depending on the specific facts of your Las Vegas hotel injury case, you may be able to be compensated for:
Emergency room fees;
All other medical bills;
Expenses related to rehabilitation;
Lost wages;
Pain and suffering;
Loss of limb;
Disfigurement;
Loss of lifestyle enjoyment; and
The wrongful death of a family member.
4.) Be Ready for the Hotel's Insurance Company to Put Up a Fight
In personal injury claims, Las Vegas hotel properties are generally represented by very large insurance companies. These insurance companies have extensive experience defending hotel injury claims, and they work aggressively to try to reduce settlement offers as much as they possibly can. In some cases, the hotel's insurance company will refuse to make any payment at all.
To get the full personal injury compensation that you deserve, you need to be ready to deal with aggressive insurance adjusters. The single best thing you can do to protect yourself is to work with the insurance company directly through your personal injury attorney. Your attorney will be familiar with the insurer's tactics, and will know what needs to be done to hold them accountable.
5.) You Need to Work With a Local Personal Injury Attorney
If you were injured while visiting Las Vegas from out of state, you may be tempted to work with a lawyer from your hometown. However, this is generally a big mistake. The vast majority of hotel injuries claims are brought under state law. For that reason, anyone who was injured while staying in a Las Vegas hotel should consult with a Las Vegas based liability attorney. Not only do you need someone who is familiar with the local law, but you need someone who is on the ground, near the situation. Hiring a local attorney will help to ensure that you receive the effective legal representation that you deserve.
Source: Information provided to us by Ladah Law firm, located in Las Vegas, Nevada.