What Should A Visitor Do If Injured While Visiting Las Vegas?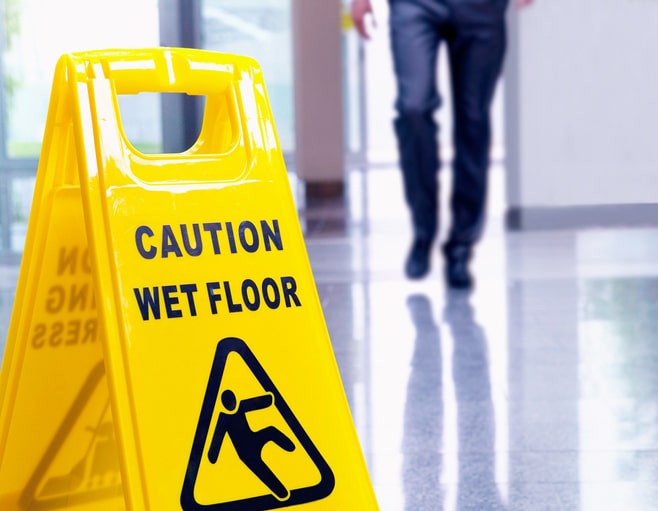 We may receive a commission if you make a purchase.
According to reports from the Las Vegas Sun, the Vegas tourism industry continues to boom in Southern Nevada. In 2016, Las Vegas saw a record number visitors, with 42.9 million coming to the city. Most Vegas visitors enjoy their trip. However, as with any large city, accidents do sometimes happen.
If you are visiting Las Vegas, there are some resources and tips you should know about that will help keep you safe. However, if you or a loved one gets injured while in Las Vegas, you need to take action to protect yourself. Here are the first four things that a visitor should do after being injured in an accident in Las Vegas.
1. Get Professional Medical Help
Following an accident, you should seek professional medical attention. Certainly, if you or any other person is facing an emergency situation, you should dial 911 and attempt to get paramedics to the scene of the accident. Even if your injuries seem only moderate, you still need to get yourself to a doctor to get checked out. When it comes to your health, it is always better to err on the side of caution. Of course, knowing how to get medical help while visiting a new city can be confusing. To help, here is a Vegas medical centers map to figure out where to go if you are injured in Las Vegas.
2. Take Action to Secure Relevant Evidence
You may be required to make a personal injury claim to recover just compensation for your damages. Like any other legal case, to be successful a personal injury claim must be built on a foundation of strong supporting evidence. As such, you should be proactive and attempt to secure any relevant evidence you can immediately following your accident.
For example, if you were injured in a Las Vegas car accident, you should take pictures of the damage to the vehicle, the overall crash scene, and your injuries. Likewise, if you were hurt in a trip and fall accident at a Las Vegas hotel, try to take pictures of the scene of the accident, including the tripping hazard itself. This type of evidence could be extremely useful in the future. Additionally, if there were any witnesses to your accident, you should attempt to obtain their names and contact information.
Of course, focusing on gathering evidence can be very challenging if you are seriously injured. This is why it is a good idea to get a qualified personal injury attorney by your side as soon as possible. Your attorney can work on building your case while you focus on your health and your speedy recovery.
3. Report the Accident
All serious injuries should be reported to the appropriate authorities. Who you will need to report your accident to will depend entirely on the specific circumstances of your care. For instance, if you were injured in a Las Vegas car accident, Nevada law requires you to report the collision to highway authorities. Though beyond that, car accidents should also be reported to the responsible insurance companies. On the other hand, if you were injured at a hotel or business, you should report the accident to management. It is important to let the responsible party know that an accident has occurred. Failure to report your accident in a timely manner could potentially hinder your ability to bring a personal injury claim. If you are not sure how or when to file an accident report, you should consult with a qualified personal injury lawyer.
4. Speak to a Las Vegas Personal Injury Attorney
As mentioned, if you are injured while visiting Las Vegas, it is imperative that you have a local personal injury attorney by your side. By working with a personal injury lawyer, you will be able to get your case through the complex personal injury claims process, ensuring that you can recover full and fair compensation that is owed to you. If you are a visitor to Las Vegas, it may be tempting to just hire a lawyer from your home city. However, this would be ill-advised in most situations. You should generally work with a personal injury lawyer who is located in the specific area where your accident took place. This is because personal injury claims are governed by state law. Not only will a Las Vegas lawyer have more familiarity with the law, but they will be better positioned to effectively represent you.
Source: Information provided by Ladhah Law firm