How to Play Keno in Vegas and Win!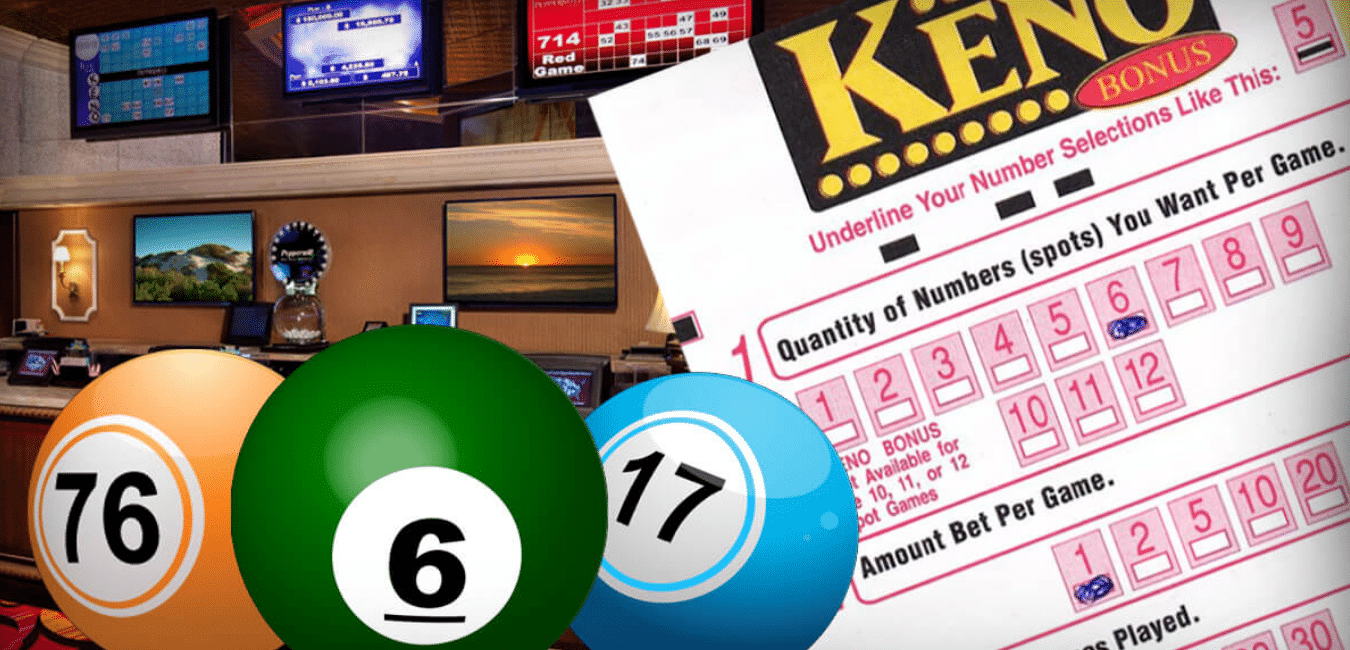 We may receive a commission if you make a purchase.
Planning a much needed getaway to Las Vegas? We are all deserving of some luck. One of the easiest ways to find some luck in Las Vegas is playing Keno! The game is similar to playing the lottery where you just select numbers to win.
For those not yet familiar with this simple gambling game, we are going to share with you everything you need to know about Keno and where to play on your next trip to Las Vegas.
What is Keno?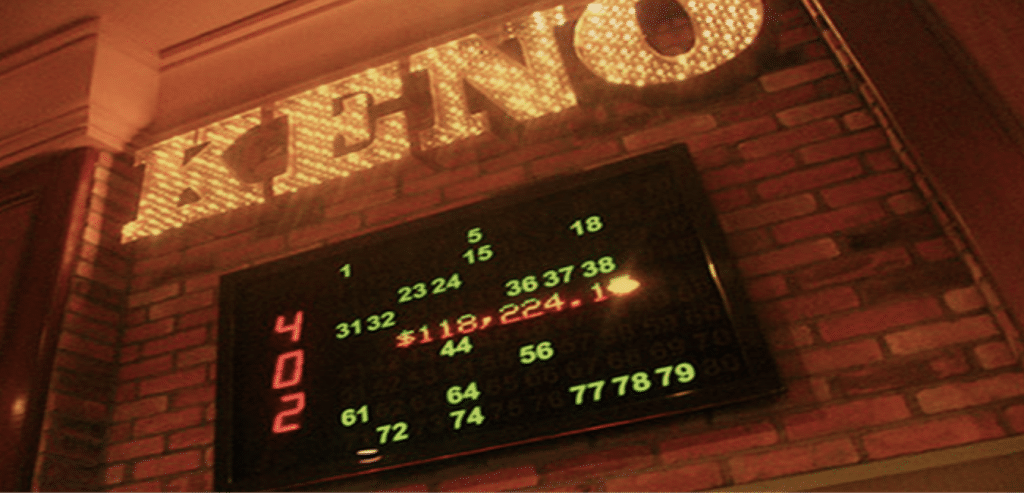 Keno is a great game to play while exploring the casinos of Las Vegas. The word "Keno" itself is derived from a French word known as "quine"—which translates literally to "five winning numbers."
But in Keno, you don't actually need five numbers to win. Even just one correct number and you are a winner! So essentially, the goal of Keno is to predict what numbers will be selected (up to twenty numbers max in traditional Spot Keno), and if you do you win!
Similar to the game of Bingo, the game of Keno is one that many people have fun with when it comes to picking numbers! Those that give the game a go often make their number selection personal, choosing their number selections based off of meaningful numbers in their own life, like a special date, or lucky number. If you can't come up with any good numbers to select, you can let the Keno machine generate random one for you.
And just like all other gambling games, if luck is on your side that day you will get to cash in your winnings! With something so simple as just selecting numbers, why wouldn't you give it a go when you're in Las Vegas?
How to play Keno?
It is really straightforward to play Keno in Las Vegas. We are going to highlight the steps of this fun gambling game.
Step 1: Select your numbers
You will be given a ticket with 80 numbers on it. You can select anywhere between one number to twenty numbers, and do so by marking X on your selected numbers.
Step 2: Write the numbers down
Once you have selected your numbers, write the ones you have chosen at the top of the ticket. This confirms your selection before the numbers are drawn.
Pro tip: it is important to remember that when it comes to Keno, it is all about selecting quality numbers over quantity of numbers. For example, if you pick five numbers and get one correct, your return for winnings will be bigger then if you picked twenty numbers and got one correct. It is all about finding that perfect balance of odds and winning numbers. Without going into the complicated probabilities, picking between 4 and 8 numbers is a sweet spot to give you the best Keno odds. However, If you are playing a Keno progressive jackpot, it is okay to pick more than 8 numbers.
Step 3: Place your bet
Now it is time to decide how much you want to bet. You can pick any dollar amount greater than $1. To place your bet formally, you write your bet on the top right hand corner of your ticket. An important note—the more you bet, the more you can end up winning! To solidify your bet, you then must give your ticket to the Keno Writer to officially lock in your bet.
Step 4: Now, you wait
There is a special Keno board that is designed to display all 20 of the winning numbers. These numbers are always selected at random. You will know if your number is picked if that number lights up on the board.
Step 5: Review your bet
Once all the numbers are selected, check that off against your ticket and see how much money you've just won! If you want to be sure that you have won as much as you think you did, ask the Keno writer or runner to review your ticket as well.
Step 6: Cash in
Once you have confirmed you have won, go ahead and cash your winnings as soon as you can! But we are serious, you need to act fast and collect your winnings before the next game of Keno starts, otherwise, you risk forfeiting your prize money. So don't delay with cashing in!
Keno Odds
While Keno is a very relaxing and easy game to play, the odds are not very good. In general, the casino has a 20% to 35% edge, making it one of the worst odds of any Vegas game. Another way of looking at it is if you bet a dollar, over many bets you would be left with only 65 to 80 cents for every dollar you paid. Of course, you can get lucky and win big, similar to the way you see instant millionaire Lotto winners on the news. In 2020 a Keno player playing at Boulder Station won $250K on a $1 bet, and another gambler won $250K at Red Rock! If you are feeling very lucky and want to bet a very small amount (pennies in some casinos) to win big, Keno is the game for you.
Where to play in Las Vegas?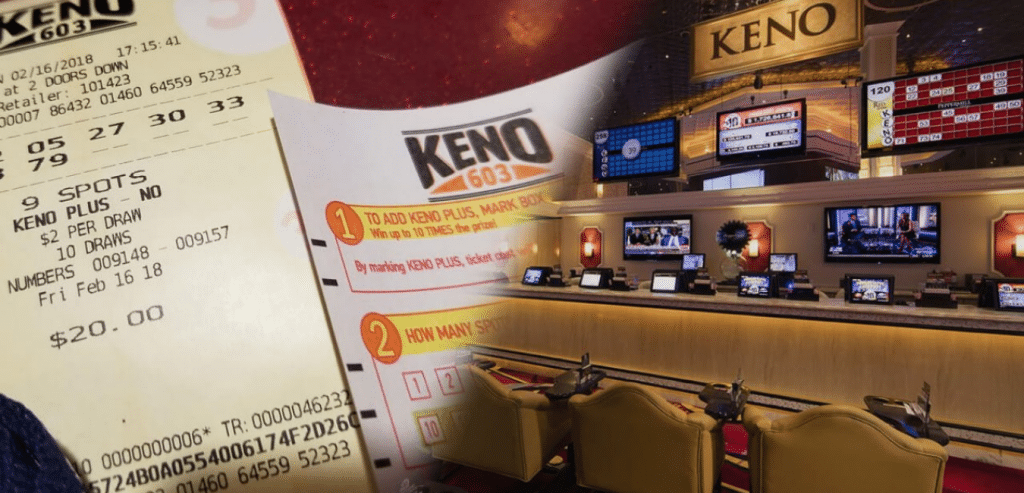 Las Vegas is a great place to give Keno a go for your first time. This is because many casinos will offer free play of Keno so that you can see how the game works in person before actually waging any bets.
This is one of the main reasons why Keno is considered a staple gambling game in Las Vegas. And exactly why you don't have to worry about struggling to find a place to play this game.
One of the best Keno lounges in Vegas is at The Plaza Hotel & Casino. The reason it is regarded so highly is that their Keno lounge is open between 11 am to 9 pm daily with a new game starting every five or so minutes! So Keno is always on the go at this hotel!
But there are plenty of other Keno lounges scattered throughout Las Vegas—both in Downtown Las Vegas and further up the Strip as well. Some lounges not to miss out on in Downtown include the casinos at The California, Fremont, Golden Nugget and El Cortez. And highlights further up the Strip include the New York New York Hotel & Casino and Paris Las Vegas. If you are willing to travel a bit and feeling really lucky, some big keno jackpots were reported at Red Rock, South Point, and Boulder Station.
However, you don't have to go to an actual Keno lounge to play the game. You can also play the slot machine version found on nearly every casino floor!
So why not give Keno a go the next time you're visiting Las Vegas? Have some fun with picking the numbers and enjoy that epic moment when your number lights up on the Keno screen!