Area 51: A Mysterious Las Vegas Travel Destination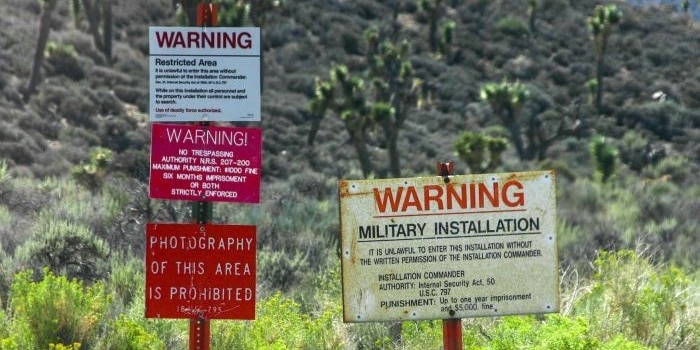 We may receive a commission if you make a purchase.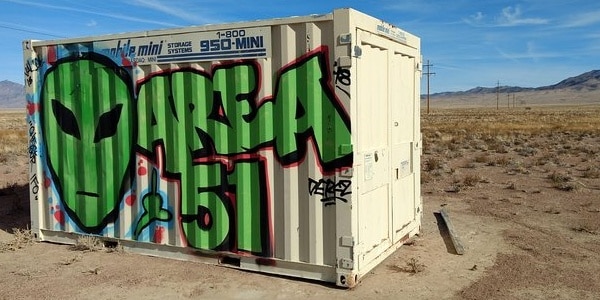 Perhaps the most secretive and well-guarded government facility, Area 51, is also one of the most traveled. Of course, visitors can't get a complete tour around it, but even getting close enough to see the warning signs posted is quite a rush. However, even with all the mystery surrounding the facility itself, some might not know that you can actually take tours of the area surrounding it. Although these tours don't take you inside the facility, it's the closest you can get without having government clearance. Before we get into the tours available, let's go over some of the history of the facility itself.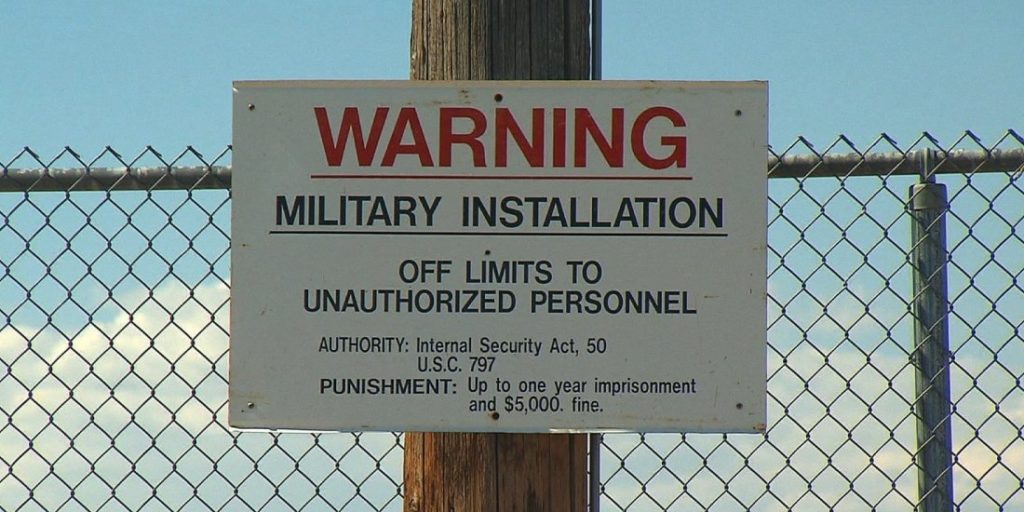 Commonly known as Area 51, this huge government compound was acquired in 1955 by the United States Air Force to flight test the Lockheed U-2. Since that time the location has fallen under unique speculation, frequently thought of as a facility that houses alien aircrafts. The theories surrounding Area 51 have never been confirmed, however, the strict government restrictions have fueled the public's fire on it. In fact, up until 2013 the CIA didn't even acknowledge the existence of Area 51. The secrets within the walls of Area 51 may never be known, but the restrictions have not stopped tourists from speculating.
Even though over 1,500 people are thought to be working at the facility, the United States government has provided little information on Area 51, going as far as disciplining military pilots that enter the airspace without clearance. No cameras or recording devices are allowed inside, and even weaponry is off limits. Underground motion sensors are used to alert security if the borders have been breached and there are countless videos of people getting too close to the gate being greeted by armed security. All this protection has the public wondering, what exactly is inside Area 51? Are there alien aircrafts originally discovered in Roswell? Cutting edge weaponry? Maybe even extraterrestrials?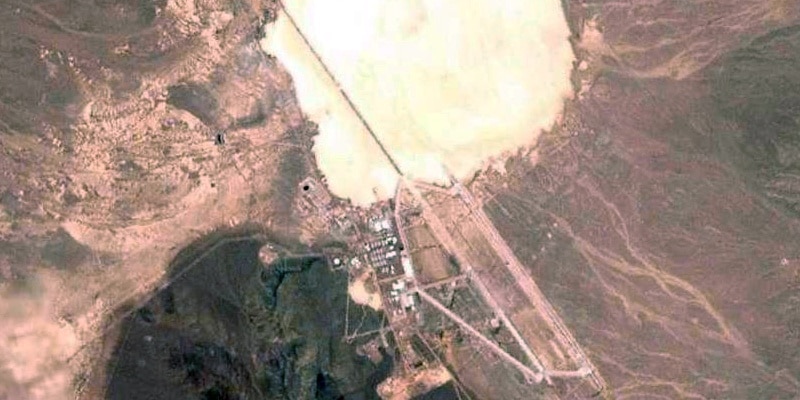 Area 51 Location and Directions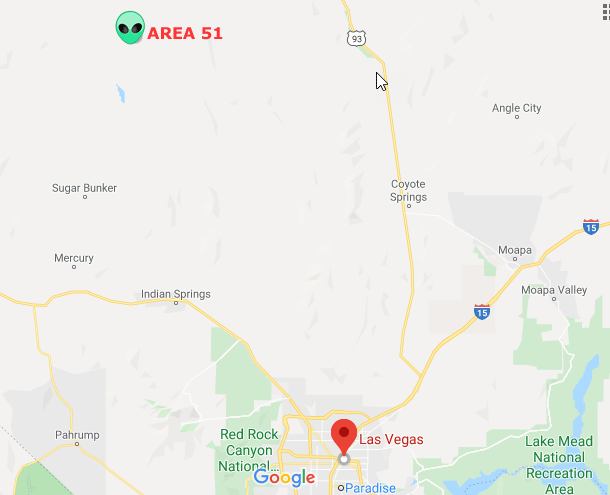 The secretive nature of the facility itself has turned it into a tourist attraction. People from all around the world come to Nevada to see just how close they can get to Area 51. Before you go however, you'll need to know how to get there. Obviously, you won't be able to get close to the base without drawing unwanted attention, but you can visit places like Tikaboo Peak, which offers the best view into the area. If you plan to take that route, it's important to remember that you'll likely need a vehicle capable of going off-road. A 2.5 hour trip out of Las Vegas via US-93 will get you to Tikaboo Peak, after a long and steep hike you'll be greeted by a security camera that will be watching every move you make. Be sure to bring plenty of water and maybe some snacks if you plan to view into the facility via Tikaboo Peak.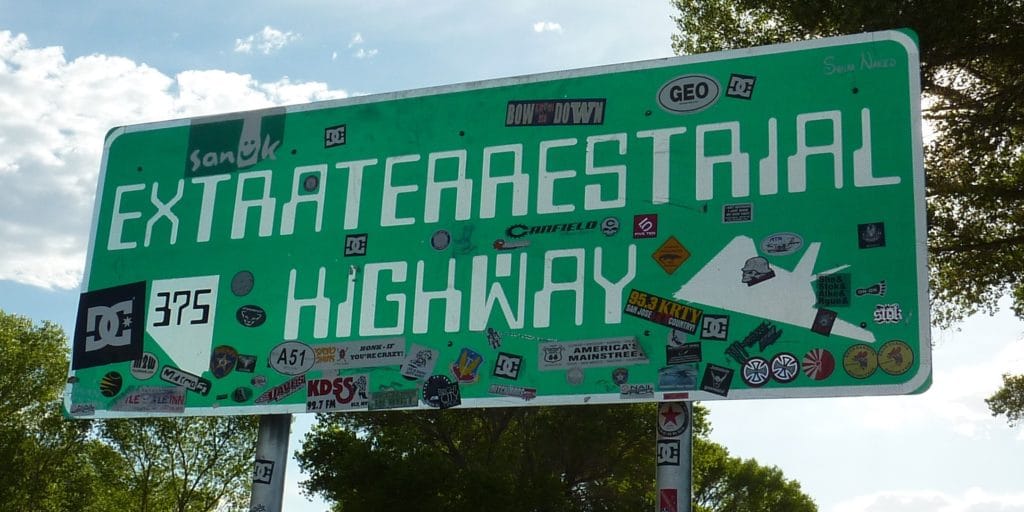 Another route frequently traveled by tourists is The Extraterrestrial Highway. Essentially, you would travel the same way you would to Tikaboo Peak. The only difference is that you would continue on US-93 to Hiko. Along the way you'll see signs for "alien aircraft crash sites." The truth to that is up for debate, but it's still worth seeing. Area 51 is slightly off the route as well. Just be sure to not trespass on the land surrounding the base. This route is a favorite for tourists because of the small stations along the way selling items like "E.T. Fresh Jerky". Be sure to bring a camera to capture all the amazing signage along the way as well!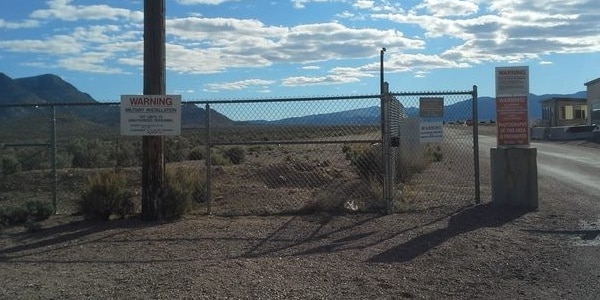 Storm Area 51
A post was made on Facebook by Matty Roberts on June 27, 2019 to "raid" Area 51 to see what the government was hiding. The event was to take place on September 20, 2019. It was supposed to be just a fun joke and not to be taken seriously. More than 2 million people replied that they were "going." However, not everyone was in on the joke. On September 20th, about 150 people actually tried to enter Area 51, but were of course blocked by armed security.
Area 51 Tours
Perhaps the best and easiest way to tour Area 51 is by booking a private tour. It will get you as close as possible, and allow you to come into contact with the "Camo Dudes" Area 51 security force. Your tour guide ensures your safety and makes sure the tour goes off without a hitch. Prioritizing their clients safety is rule number one, but it's also important to have a great experience. This tour works especially well for people not familiar with Nevada highways because they pick you up to begin your adventure. Along the way you'll be able to see the strange Joshua Tree Forest and stop for lunch at the famous Little A'Le' Inn. Assuming you don't get abducted by one of the Area 51 aliens, they will also bring you back home:)
Aspiring astronomers and nature lovers alike would do well to check out Area 51. Area 51 has excellent night viewing conditions with very a dark sky. A night of star gazing through binoculars or a telescope will give you some amazing views of the night sky, and you might even spot some alien ships!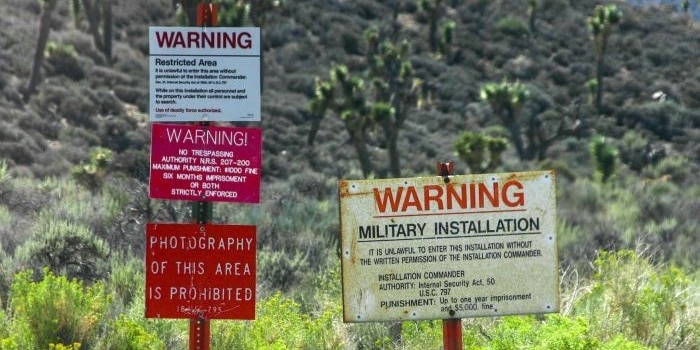 Needless to say, a trip to Area 51 should be on your bucket lists of tours to take. The secrets surrounding the facility might remain undisclosed forever but you could still take part in experiencing the area around it. With friendly stations on the way to shop at, and historical stops to capture, Area 51 is a must visit destination!