Rodeway Inn
220 Convention Center Dr.
Las Vegas, NV 89109

Hotel Details:


Check-in time: 3 p.m.

Check-out time: 12 p.m.

Policies: The maximum total number of guests (adults and children) in a room is four.

Number of rooms: Not available.

Casino: No.

Race & sports book: No.

Restaurants: No.

Entertainment: No.

Nightlife: No.

Attractions: No.

Pool: Yes, outdoor pool.

Health Club: No.

Spa: No.

Shops: No.

Wedding Chapel: No.

Convention rooms: No.

Business Center: No.

In-room internet access: The hotel also offers free wireless internet access in each room.

Wheelchair accessible rooms: Yes.

RV park: No.

Child-care facilities: No.

Pets allowed: No.

Room service: No.

Parking Garage: No, but free parking available in the parking lot.

Shuttle Service to the airport: No.

Shuttle Service to the Strip: No.

Standard room amenities: Remote-controlled cable TV, hair dryer, air conditioning, iron and ironing board, alarm/radio clock, telephone.

Hotel amenities: Safety deposit boxes, laundry and maid service, wake-up calls.

Minimum age to reserve a room: 21 years.

Incidental charges: Rodeway Inn requires a credit card or a cash deposit for incidental charges.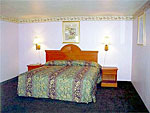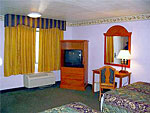 back to top







Copyright (C) 2021 Las Vegas Direct. All rights reserved