Desert Rose Resort
5051 Duke Ellington Way
Las Vegas, NV 89119

Hotel Details:

Check-in time: 4 p.m.

Check-out time: 12 p.m.

Policies: Children under age 21 must be accompanied by an adult.

Number of Rooms: 278 rooms

Casino: No.

Race & sports book: No.

Restaurants: Complimentary buffet breakfast service in the atrium.

Attractions: No.

Pool: Outdoor swimming pool and jacuzzi.

Health Club: Yes, exercise room.

Spa: No.

Shops: Gift Shop.

Convention rooms: Meeting / Banquet Facilities.

Business Center: Business Services available.

In-room internet access: Wireless Internet available.

Wheelchair accessible rooms: Yes.

RV park: No.

Child-care facilities: No.

Pets allowed: No.

Entertainment: No.

Standard room amenities: Air Conditioning, refrigerator, iron, telephone, television (Cable/Satellite), microwave oven, non-smoking rooms, daily maid service, in room broadband internet access, safe (in room), coffee maker, voicemail, kitchen/kitchenette, balcony/terrace.

Hotel Amenities: Manager's reception with wine, beer and soft drinks. Laundry room, fax (for guests), uniformed Security on site, laundry/ dry cleaning service, car rental, concierge services, complementary coffee, smoke alarm in rooms, photocopy service, ATM/bank, meeting facilities, electronic key, A-V equipment rental room service, convenience store, free parking.

Incidental charges: Hotel requires a credit card or a cash deposit for incidental charges.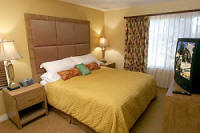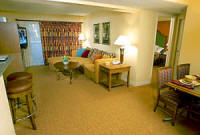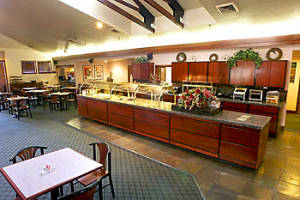 Copyright (C) 2021 Las Vegas Direct. All rights reserved