Super 8 Hotel Las Vegas
the hotel and its features
The World's Largest Super 8 Hotel
This hotel (the world's largest Super 8) is 1 block from the Las Vegas Strip and three miles from the airport.
Guestrooms have one or two queen beds. Free Internet access; free local and 800 calls; cable TV; air conditioning.
What to expect: This is the world's largest Super 8 Hotel. It provides clean, simple, comfortable rooms, economically priced, yet close to the action along the Strip. A 24 hour restaurant and outdoor pool round out the amenities.
The hotel offers free 24-hour airport shuttle, 24-hour front desk service, elevators, guest laundry facilities, a safe deposit box and an ATM. Grab a cup of joe to go from their 24-hour coffee station before heading out in the morning. When you return, relax in a heated outdoor pool and spa or browse the web with free Wi-Fi. They also offer pet-friendly, handicapped-accessible and non-smoking rooms.
Location: The Strip, Las Vegas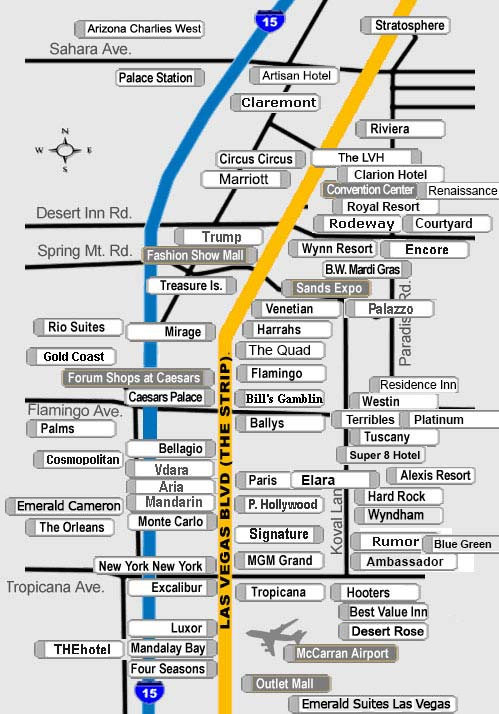 For relaxation, the Super 8 Hotel Las Vegas also boasts an outdoor heated pool open seasonaly.
Ellis Island Restaurant
Next door, you'll find Ellis Island, offering a variety of gaming, food, beer and amenities.
Metro Pizza at Ellis Island
Also next door, you'll find Metro Pizza at Ellis Island. Making superb pizza isn't rocket science. No, making superb pizza is more exacting. Landing a rover on Mars is like flying a kite compared with getting a crust just right -- firm and chewy but just short of crackery -- or celebrating the proper cheese-to-toppings ratio. This is pizza engineering at its finest.
There also several restaurants within walking distance on the strip.
room suites and their featuresBack to Top
Copyright (C) 2013 Las Vegas Direct. All rights reserved