BEST WESTERN Mardi Gras
3500 Paradise Road
Las Vegas, NV 89109
Hotel Details:

Check-in time: 3 p.m.

Check-out time: 11 a.m.

Policies: The maximum total number of guests (adults and children) in a room is four.

Minimum age to reserve a room: 21 years.

Number of rooms: 314 mini-suites.

Casino: Yes, video poker and slot machines only.

Restaurants: Yes, Bon Temps Cafe.

Pool: Yes, outdoor pool, Jacuzzi and tanning deck.

Shops: One gift shop, one beauty salon.

Convention rooms: Yes.

In-room internet access: Free High-Speed wireless

Wheelchair accessible rooms: Yes.

Shuttle service to the Strip: Yes, plus the Best Western Mardi Gras is located 800 feet from a Las Vegas Monorail station with service to the Strip.

Standard room amenities: Air conditioning, alarm clock, remote-controlled cable TV, coffee maker, hair dryer, electronic door locks, in-room safe, iron and ironing board, pay-per-view movies, radio, refrigerator, telephone, voice mail.

Hotel amenities: Guest services, laundry service, maid service, safety deposit box.

Incidental charges: Hotel requires a credit card for incidental charges.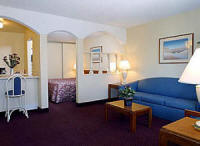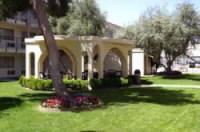 Copyright (C) 2020 Las Vegas Direct. All rights reserved