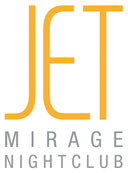 TAO, located in the Venetian, JET at Mirage, and PURE in Caesars Palace are currently three of the hottest new nightclubs to open in Las Vegas. 
PURE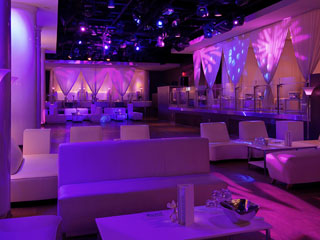 Inside PURE
With an unparalleled view of the Las Vegas Strip, PURE symbolizes a new standard in Las Vegas nightlife.  With four distinct experiences enveloped in two stories of decadence, PURE is not just a nightclub; it is The Strip's first nightlife destination.  At 40,000 square feet, PURE Nightclub is four venues in one, each featuring its own DJ, sound system and sexy style. Ride upstairs in the state-of-the-art, German-imported glass elevator, or ascend PURE's dramatic twisting staircase to the 14,000-square-foot Terrace, a hidden enclave offering incredible panoramic views of The Strip. All of this is connected to the hottest lounge to ever splash onto the Sin City scene. The Pussycat Dolls Lounge heats up with sizzling performances, adding another seductive element to Sin City's first true nightlife destination.
Multiple outlets are recognizing PURE's supremacy over other clubs, and has been name the No. 1 Club in the Country by E! Entertainment,  and has been dubbed the top Las Vegas club by America Online, Las Vegas Review Journal, Las Vegas Weekly and Las Vegas Citylife.
The accolades carry down to PURE's impressive lineup of DJs who represent the best of both coasts, including resident DJs DJ AM, Grandmaster Flash, DJ Hollywood, Mark Ronson and Mix Master Mike.
PURE Nightclub elevated locals' nightlife with the introduction of PURE Tuesdays. On this night locals are invited to experience The Strip's first nightlife destination on a night reserved just for them.
HOURS OF OPERATION
PURE
Friday – Sunday, Tuesday
10 p.m. – early morning hours
Pussycat Dolls Lounge
Performances begin at 10:30 p.m.
Tuesday-Saturday
COVER
Cover charges apply pending day and special events. All guests must be 21 years old with valid ID. 
DRESS CODE
Casual Chic: Fashionable attire is required.  No sports jerseys, tank tops on men, tennis shoes or athletic wear of any kind will be permitted.  The dress code is at management's discretion. 
Phone: (702) 731-7873
Website: www.purethenightclub.com
TAO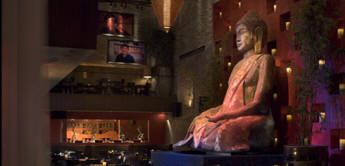 A look inside TAO
The creators of Tao Asian Bistro have now brought the renowned New York hotspot and celebrity hangout to The Venetian. Specializing in Hong Kong Chinese, Japanese and Thai cuisines, Chef Sam Hazen's creation include everything from Kobe beef to traditional Peking Duck, all prepared by master chefs from across Asia.
At 42,000 square feet, Tao's entertainment complex is among the largest in the world and features Las Vegas' hippest nightclub, coolest ultra-lounge, largest banquet facility and of course, the hottest restaurant in town. This "Asian City's" décor includes lush velvets and silks, waterfalls and century old woods and stones, and a hand-carved 20-foot-tall Buddha floating peacefully above an infinity pool complete with Japanese carp.
TAO is a favorite of celebrities, like Paris and Nicky Hilton, Ice Cube, Shannon Elizabeth, Jessica Simpson, Michael Jordan, Britney Spears, Usher, Keanu Reeves and many others. It is a huge club with over 10,000 sq. ft. of space, 3 bars, 2 main rooms, 8 private skyboxes (each box has a minibar and espresso machine) and a 40-ft outdoor terrace with views of the Strip.
TAO resembles an ancient temple complete with Buddhas. The themed Monk Bar features 271 carved wood monk figures. TAO recently won Best Interior Design and Best New Venue at the 4th annual Club World Awards held in Miami.
Service is key to the club and you will never have to wait long for it. Service stations for drinks, etc., are placed strategically with very short distances to get to the customers.
A new pool/lounge area called Tao Beach will make its debut during Fourth of July weekend. Asian chic is the vibe and theme. 
HOURS: 
Restaurant Dining Room
- Sunday to Thursday – 5:00pm-12:00am
- Friday & Saturday – 5:00pm-1:00am
Lounge
- Sunday to Saturday – 5:00pm-5:00am 
Phone#: 702.388.8338
Website: http://www.venetian.com/attractions/tao.cfm
JET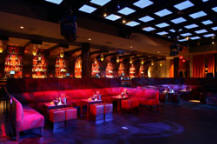 A look inside JET
JET has three dance floors (Hip Hop – Rock – House) and four bars on multiple levels, so you can keep your head spinning and your body moving all night long. The sound is state-of-the-art, the drinks are high-octane and the energy is nonstop.
JET was designed to help save the Mirage from its "faded gem" status as part of a master plan, along with the new Cirque show to bring the Mirage back to its former glory days.  The club is located at the north valet entrance. Celebrities and models spotted at this club include Justin Timberlake, Vin Diesel, and Mark Wahlberg. Victoria's Secret models also frequent the place.
JET is built to cater to every type of customer, which makes the club unique. It has a 1,400 sq. ft. front room for house music, a main room with 2 stages and jamming dance floors, and aback room where rock 'n' roll will reign supreme. All this comes out you with crystal clear quality built by EAW, the leader in club sound design.
Above the 10,000 sq. ft. main room is grid with 50 squares that can display just about anything in the rainbow. Blasts of pure oxygen gas also periodically flood the room with energy. Each room has its own light and sound system to give it a unique vibe. The sound and light budget alone was over $1 million.
Next to JET is Stack, which is a hip new restaurant. It features moderately priced classic dishes that are meant to be shared. Items like glazed spareribs with fried pickles, miso black-cod, Shake & Bake chicken wings, lobster, tiger prawns, and the "stacked" Kobe burger are sure to please.
Hours: Fri, Sat, Mon 10:30pm – 4:00am
Phone: 702-693-8300
Website: http://www.jetlv.com